Wakatakakage Maintains Share of Lead with Win over Kotonowaka
Takayasu also shares the lead after a hard-fought win over new ozeki Mitakeumi.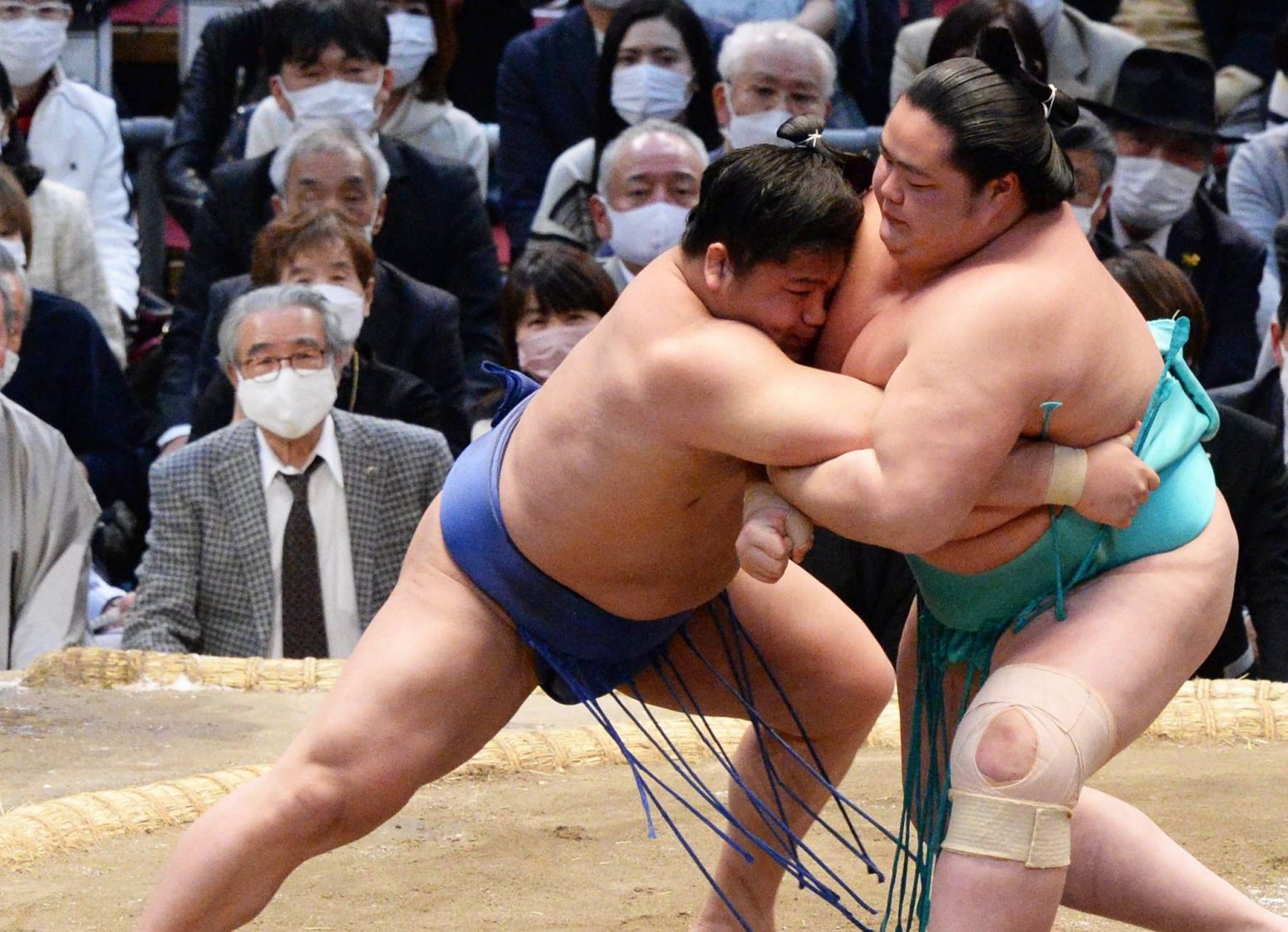 New sekiwake Wakatakakage kept his title hopes very much alive when he overpowered Kotonowaka on Thursday, March 24 to remain tied for the lead with Takayasu on Day 12 at the Spring Grand Sumo Tournament.
Wakatakakage got a right-hand grip on the belt of his opponent immediately after the face-off and forced Kotonowaka to the edge.
He then got his left hand under the arm of the sixth-ranked maegashira and shoved him out and over the edge to the delight of the crowd.
The Arashio stable wrestler improved to 11-1, while Kotonowaka dropped to 9-3.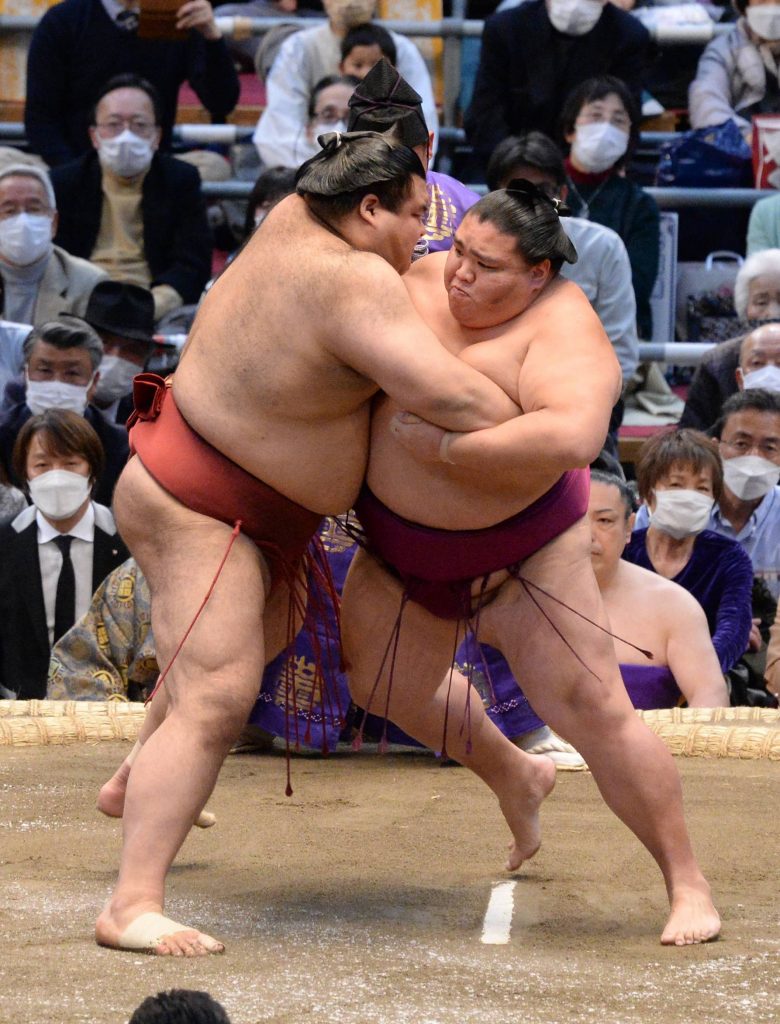 In the day's final bout at Osaka Prefectural Gymnasium, former ozeki Takayasu got an outside left-hand grip on the belt of Mitakeumi and then used an underhand grip with his right hand to force the new ozeki out and maintain his share of the lead at 11-1.
"I just went with the pace of the bout and tried to stay calm," said Takayasu, who is bidding for his first Emperor's Cup. "I tried to stay relaxed. Everything has gone well for me during the tournament and in the buildup to it."
Takayasu was forced to sit out the previous tournament as a wrestler at his stable tested positive for COVID-19 and the rest seems to have served him well.
It was a serious blow to Mitakeumi's title hopes. He came into the 15-day tournament on a high having won the New Year meet to secure promotion to sumo's second-highest rank.
But two losses in the last three days left Mitakeumi at 9-3 and on the outside looking in as the tournament enters the final three days.
Wakatakakage takes on Mitakeumi on Friday while Takayasu faces Takakeisho.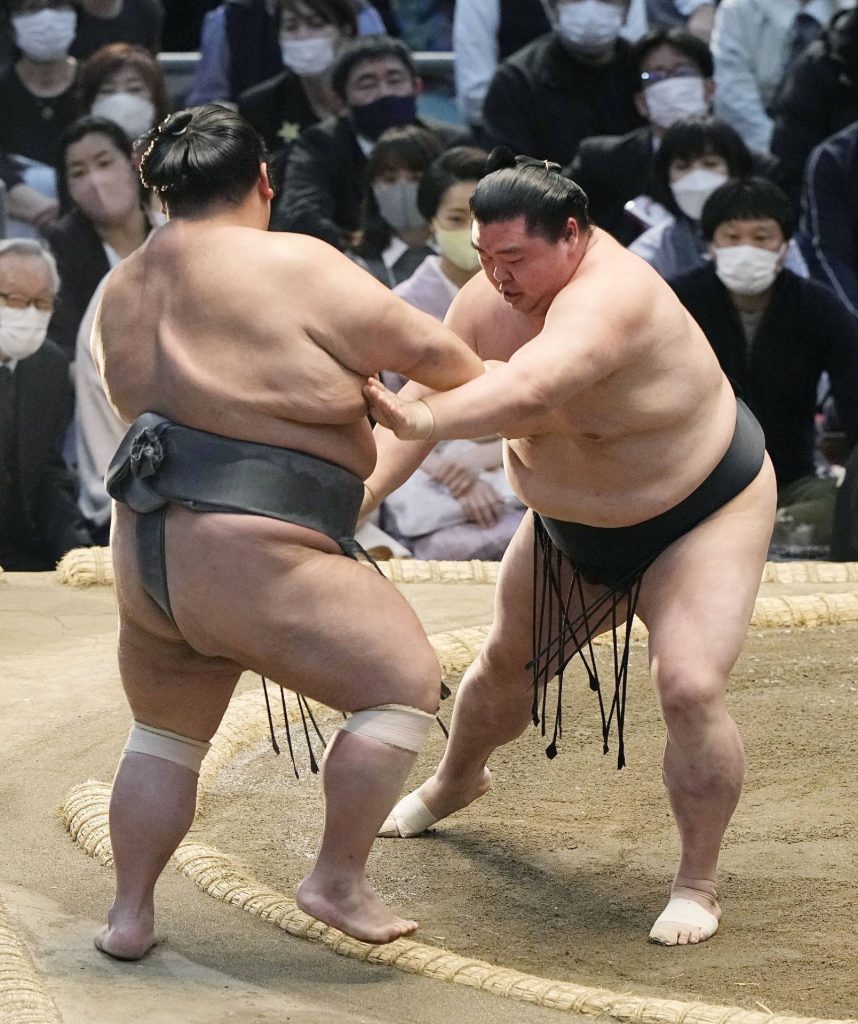 In other major bouts, Shodai continued his Jekyll and Hyde routine when he overpowered fellow ozeki Takakeisho to win his sixth straight bout and move to 7-5, one win from securing the winning record he needs to maintain his ozeki rank.
Shodai is on a completely different level from where he was in the first week of the tournament when he lost five of his first six bouts and seemed destined for a losing record.
Takakeisho, who wrapped up a winning record the previous day, fell to 8-4.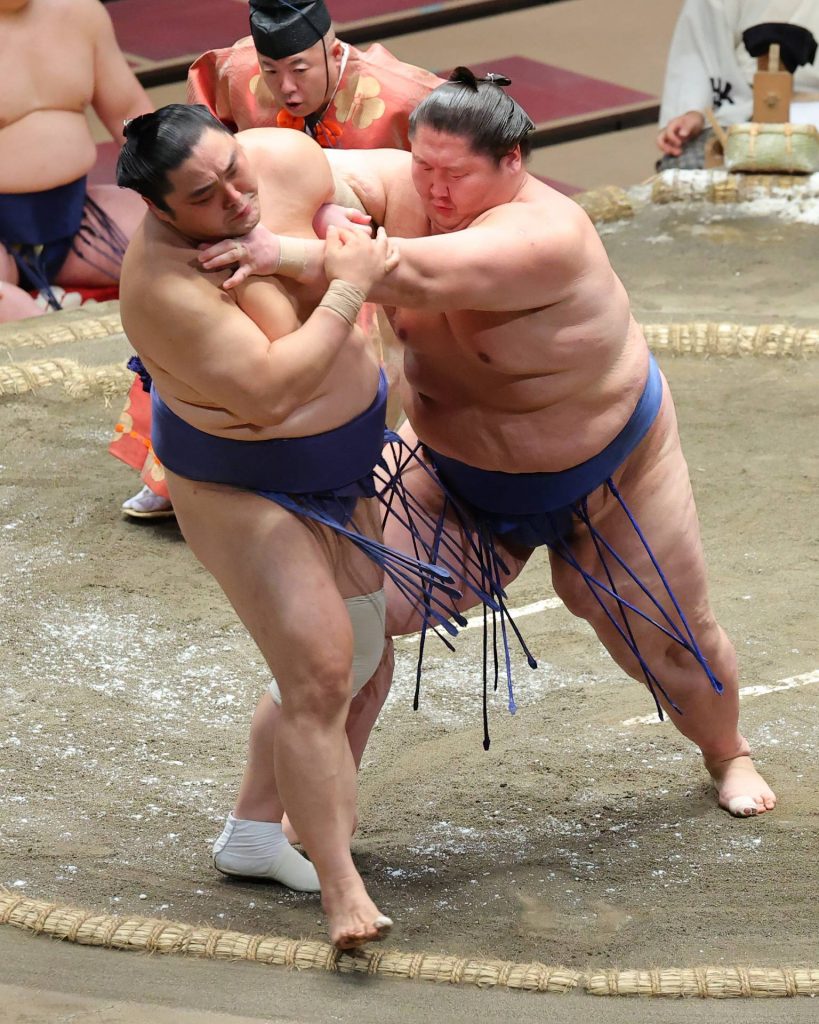 Successful Spring Basho for Ichinojo
No. 2 maegashira Ichinojo toppled newly promoted sekiwake Abi to wrap up a winning record and improve to 8-4.
Abi, who dropped to 6-6, came into the tournament as a potential contender after he went 12-3 in the previous two tournaments.
But things haven't worked out as planned for the new sekiwake. He was in contention at 6-2 up until Day 8 then lost three in a row to Takarafuji, Wakatakakage and Mitakeumi all but dashing any hope he had of contending for the title.
Mongolian Kiribayama, a No. 4 maegashira, got a double-inside grip around Hokutofuji and bulldozed the sixth-ranked maegashira out to wrap up a winning record at 8-4. Hokutofuji dropped to 6-6.
"I was able to stay focused and fight my own sumo," said Kiribayama, who secured his first winning record since last year's September tournament. "I'll try to keep winning for the remainder of the tournament."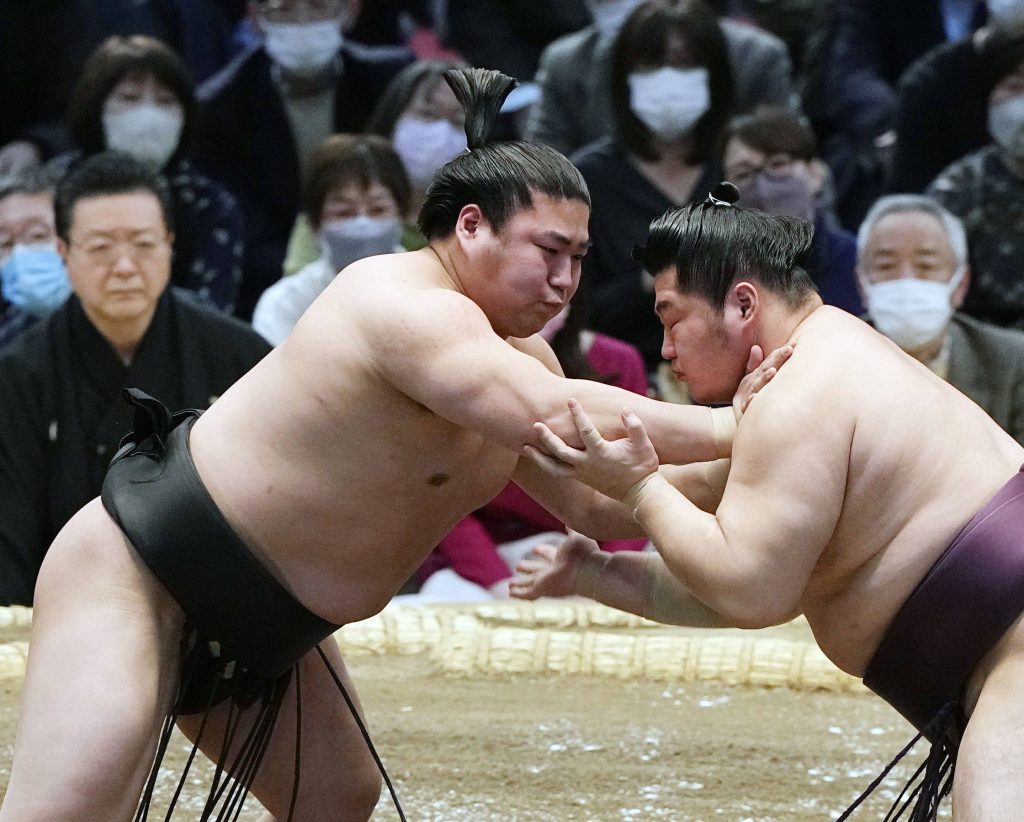 Ninth-ranked maegashira Wakamotoharu, the brother of Wakatakakage, also wrapped up a winning record for the tournament and improved to 8-4 when he shoved out No. 4 Endo, who dropped to 7-5.
No. 15 maegashira Tochinoshin, who secured a winning record on Wednesday, couldn't keep the positive vibes going and was swatted down by Tobizaru to drop to 8-4.
No. 9 maegashira Tobizaru improved to 6-6 and still has a shot at a winning record.
Osaka native and top maegashira Ura put an end to a seven-bout losing skid when he came in low at the face-off and drove Sadanoumi out to pick up his second win against 10 losses.
No. 8 maegashira Sadanoumi fell to 3-9.
Follow Jim's daily reports on the sumo Spring Basho here.

Author: Jim Armstrong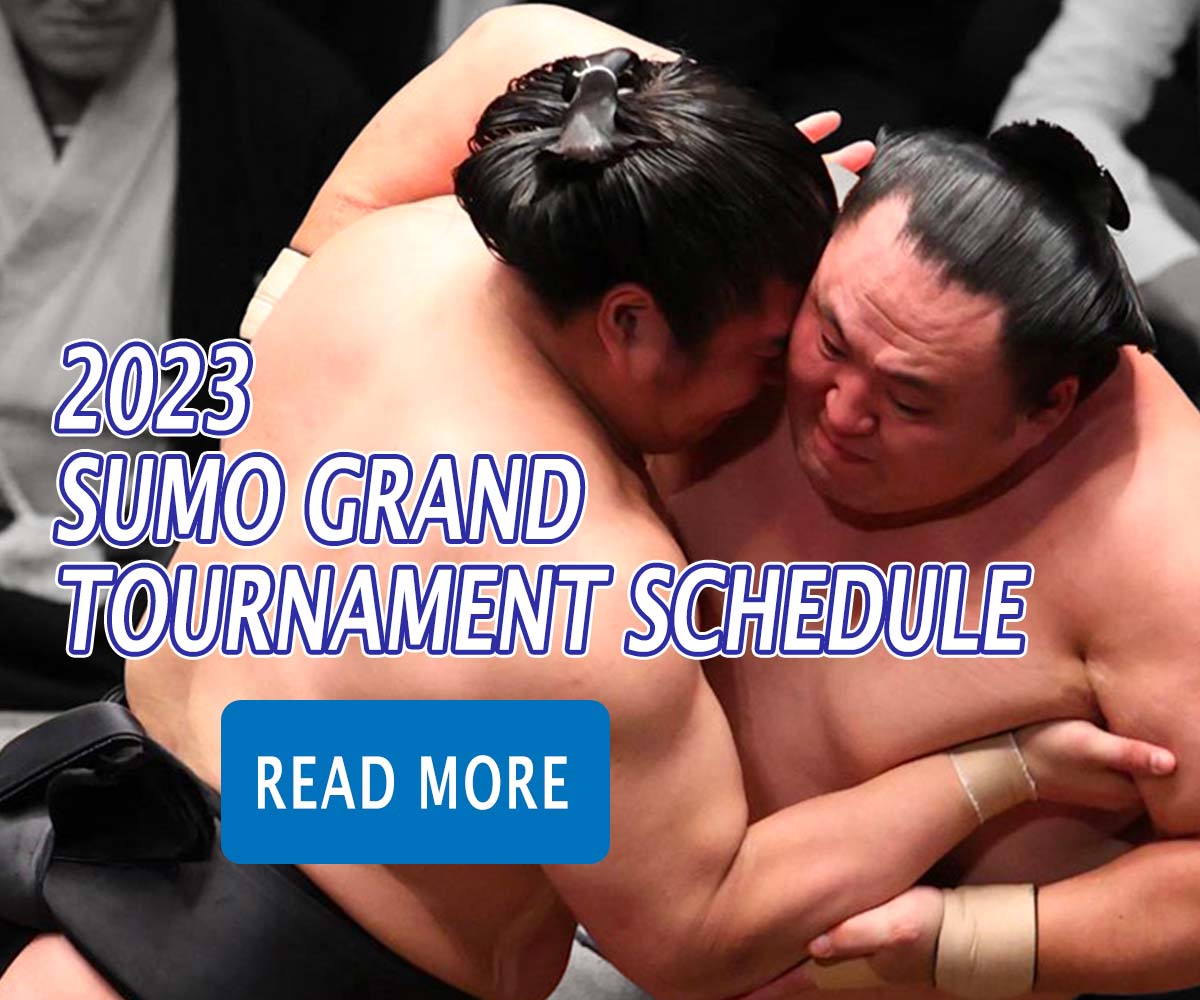 Subscribe to Our Newsletter