Warriors, Wizards Excited About Playing Pair of Games in Japan
The NBA teams were holding workouts in Tokyo the day before the first of their two preseason contests at Saitama Super Arena.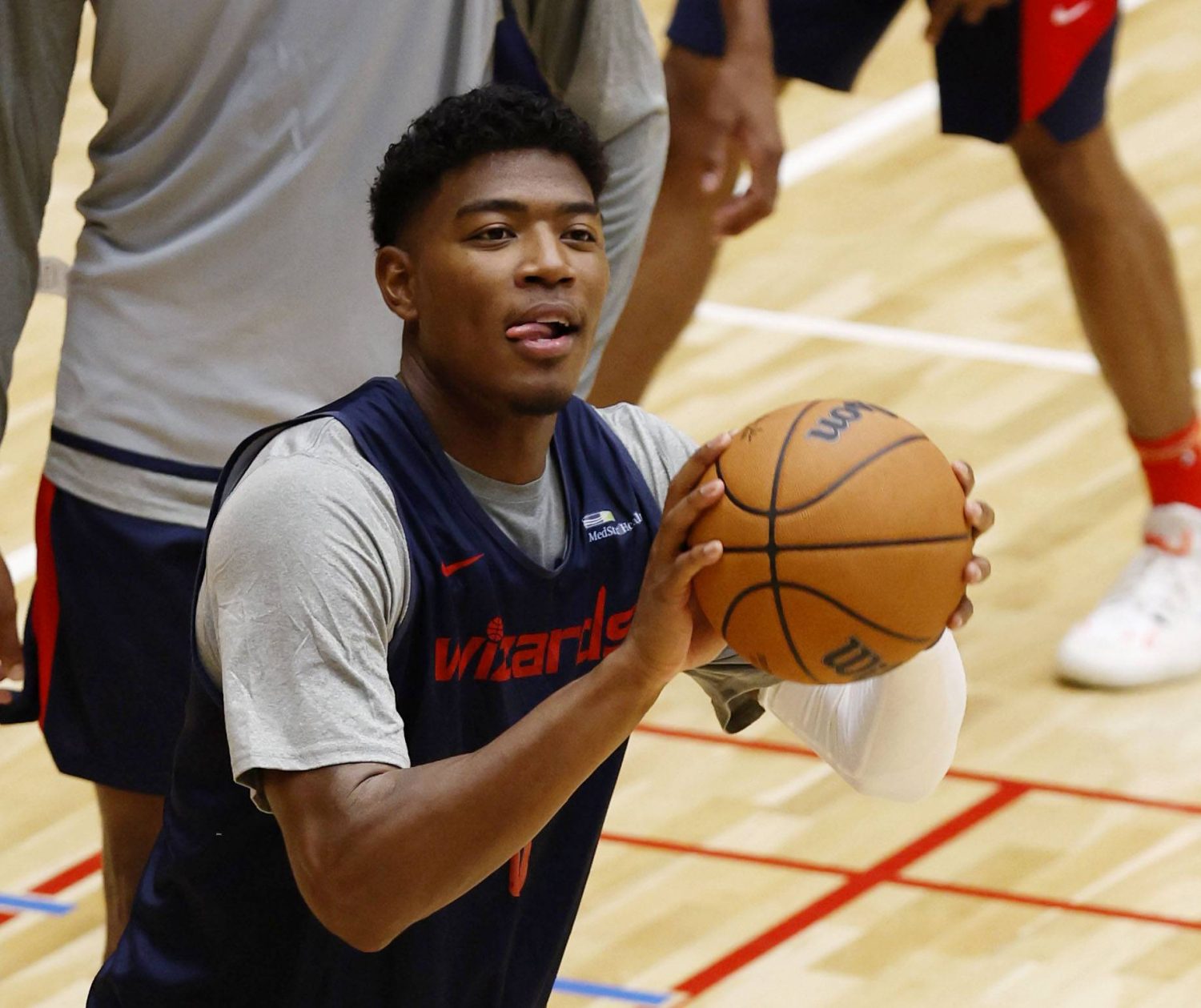 The daily grind of an 82-game NBA season hasn't arrived yet.
The defending champion Golden State Warriors play host to the Los Angeles Lakers on opening night, October 18. And the visiting Washington Wizards meet the Indiana Pacers the next night to begin their season. It will be forward Rui Hachimura's fourth season in a Wizards uniform.
Now, weeks before their regular-season openers, the Wizards and Warriors are half a world away, promoting the sport and providing thrills to Japanese basketball fans. Practices consumed about 90 minutes of their time on Thursday, September 29 at Minato-ku Sports Center in Tokyo.
The NBA Japan Games 2022 are set for Friday, September 30 (7 PM) and Sunday, October 2 (2 PM) at Saitama Super Arena. Both games are sell-outs. The world's premier basketball league returns to Japan for the first time since October 2019, when the Toronto Raptors and Houston Rockets played two exhibition games.
Hachimura shot free throws and jumpers and jogged in the gymnasium with a focused look on his face. Teammate Bradley Beal flashed a smile as he sprinted. Veteran big man Kristaps Porzingis, a 221-cm (7-foot-3) Latvian, showcased his massive wingspan while dunking before a large throng of reporters scattered through the gym.
Center of Attention
Hachimura, the first Japanese-born player to be selected in the first round of the NBA Draft and the Wizards' No. 9 pick in 2019, was the center of attention during Washinton's workout.
"It's cool to be here, and everyone is so excited to be here and play in front of these Japanese fans," Hachimura said after practice.
"It reminds me of when I got drafted," he said, referring to the media attention. "It's been a while since I've felt like this."
Asked for his thoughts on the Wizards' back–to-back games against the reigning champions, Hachimura responded by saying, "They are the champions, so, you know, we're the first team to play them since the [NBA Finals in June], so I'm so excited for it. They are a good team, but I think it's going to be a good game."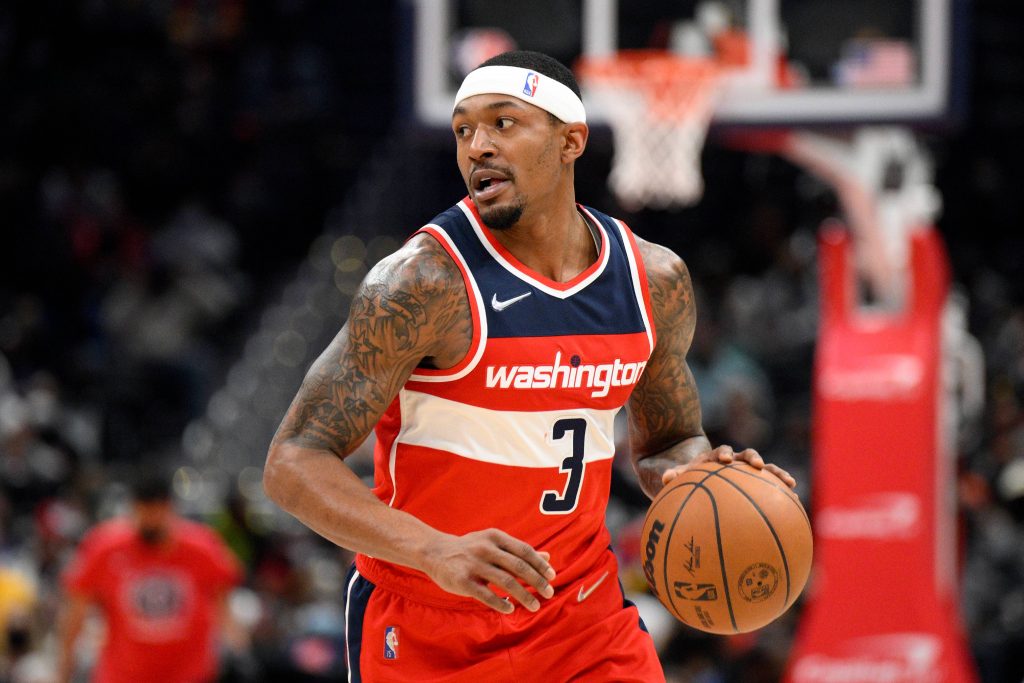 Admiration for Japan
Beal, who averaged a team-best 23.2 points per game last season, has made a few trips to Japan during his basketball career. He said the culture has left a lasting impression on him.
"It feels amazing [to be back]," Beal told reporters. "It's an unbelievable culture. People are always welcoming and loving and caring. What I love the most is we get to build a camaraderie here, we get to bring NBA games back ― global. And what better place to do it than here?"
Beal met retired sumo legend Hakuho for the second time on Thursday, a day after the team's arrival in Japan. Once again, it was a big thrill, he said.
"It's fun to be back and I'm excited for the two games we have," Beal commented.
The 10-year NBA veteran, who has played his entire NBA career with Washington, said he believes Hachimura is just tapping into his potential.
"The sky's the limit," Beal said of Hachimura. "He can be whoever he wants to be."
The growth of the NBA into a truly global league over the past few decades ― there were 109 players from 39 countries on opening-night rosters in October 2021 ― will be another constant reminder before and during the two Wizards-Warriors games.
Or as Beal pointed out: "Rui, he's Japanese, it's possible to make it to the NBA from anywhere, and I think it's a testament of that, it's a testament of us coming here and showcasing that. We have unbelievable support over here. And this is our way of showing it back."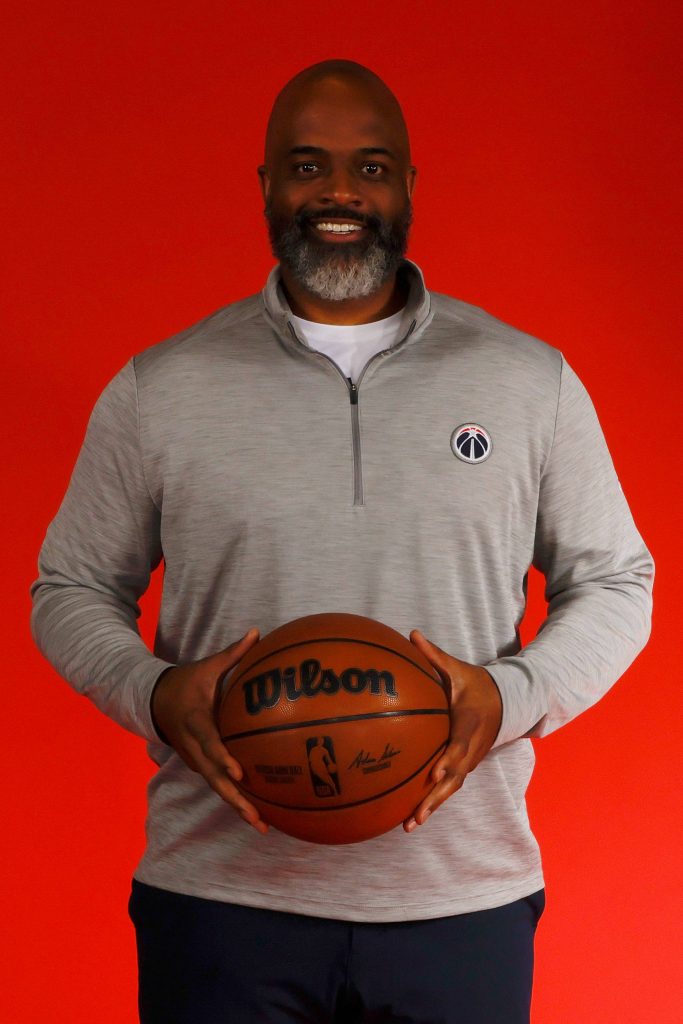 Unseld's Thoughts
Wizards head coach Wes Unseld Jr outlined a straight-forward mission for his team during its first practice in Japan.
After the team's trans-Pacific journey, Unseld wanted his players to "kind of get the flight out of us, get the guys up and moving."
The Wizards are coming off a 35-47 season, Unseld's first at the helm.
The coach, whose late father Wes Unseld, a standout center, was the 1978 NBA Finals MVP while leading the franchise to the championship, didn't include a competitive section (there wasn't a live scrimmage, for example) in Thursday's practice.
Instead, he kept things simple and focused on light drills.
"This is still part of training camp," Unseld noted, "so we kind of have to keep that in mind, and the circumstances, the logistics, add another dimension, but it is what it is, so we still have to take full advantage of these opportunities."
For the Wizards, Thursday marked their fifth day of training camp. It opened on September 24 ― with a travel day in the mix, too.
For Unseld, there's been plenty of time to assess Hachimura's physical condition before the team clashes with the Warriors.
"He looks great," the coach said. "I think he's moving well. He's shooting the ball well. I think he's playing with a level of confidence that kind of piggybacks on how he finished last season. It's just really exciting to see where he is, and I think he's just going to continue to grow and get better."
Hachimura averaged 11.3 points and 3.8 rebounds in 42 games (13 starts) last season.
Warriors Talk
The Warriors, coming off their fourth championship of head coach Steve Kerr's tenure (defeating the Boston Celtics in the 2022 NBA Finals), have a rock-star vibe about them, headliners wherever they travel.
Not surprisingly, future Hall of Fame point guard Stephen Curry's every dribble, jump shot and movement on the court was captured pixel after pixel on video, digital camera and smartphones.
His teammates, always seeking to match his perfect shooting form, also had their moments to fire away from long range in the gym just a few minutes' walk from JR Tamachi Station.

Tokyo buckets.#NBAJapanGames pic.twitter.com/VSe0zSpBSi

— Golden State Warriors (@warriors) September 29, 2022
Kerr, no stranger to the spotlight, delivered an upbeat declaration to sum up the team's mood a day before the first exhibition contest.
"We're really excited to play here," Kerr said.
Similarly, Warriors guard Klay Thompson expressed gratitude for Japanese fans' enthusiasm for the NBA.
"We're very grateful for their support," said Thompson, who described the two games against the Wizards as "very special."
Kerr, entering his ninth season at the helm, noted that the Warriors' trip to Japan is not about playing at peak form.
"There's no pressure for the players to be in regular-season [form]. We're just trying to get ready for the regular season."

Steve Kerr
The high-profile coach said none of his players will "play a ton of minutes" versus the Wizards.
A gifted communicator, Kerr reflected on the journey that lies ahead for his team in defense of its title. He also discussed the joy that his job brings to him.
"I love my job," said Kerr. "Every day I feel a sense of contentment and joy."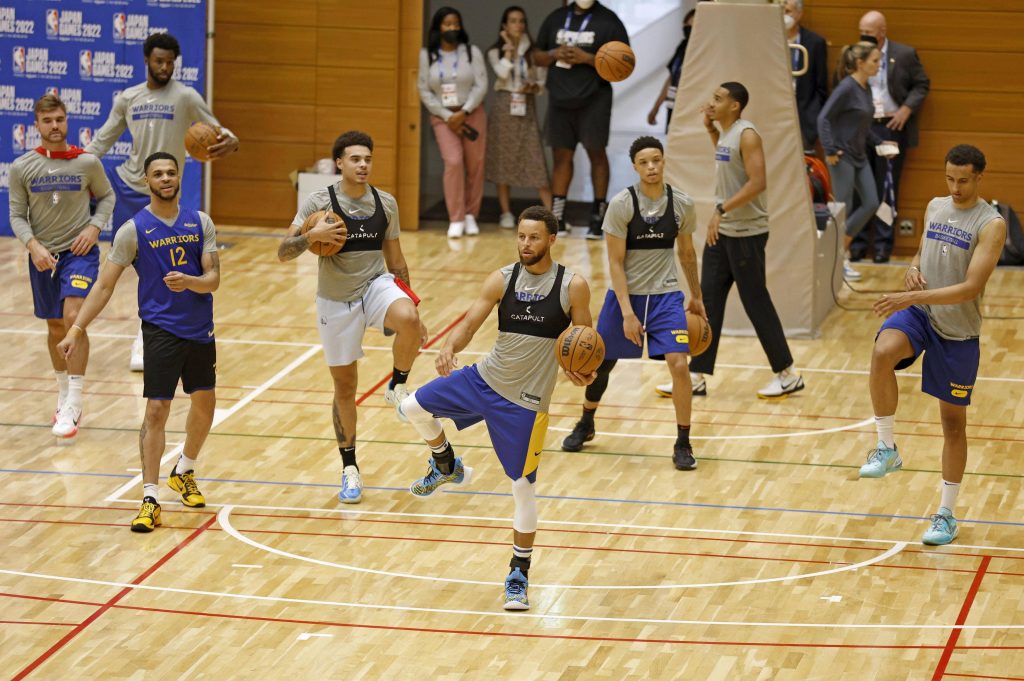 Ambitious Goal for 2022-23
The Warriors are coming off a 53-29 season in which they finished the regular season with the third-best record in the Western Conference.
"I think we can be even better this season," said Thompson.
The five-time NBA All-Star also showed his playful sense of humor as he approached the large media scrum.
"Make way for the better-looking Splash Brother," Thompson blurted out as he walked past reporters to his designated spot for an interview after Curry completed his media session.
For the uninitiated, the Splash Brothers is a nickname bestowed upon Curry and Thompson, paying tribute to their ability to drain 3-pointers in a hurry.
Curry's Words of Wisdom
Entering his 14th NBA season, Curry, 34, is one of basketball's biggest global icons. As famous as anyone else playing the sport today, he takes his job very seriously. And he doesn't believe there are any shortcuts on the path to success.

"To be great at anything requires work," said Curry, who owns the NBA all-time record of 3,117 3-pointers in regular-season games.
"You have to practice, practice, practice."
While Curry, a ruthless competitor, refuses to rest on his laurels, he did point out to reporters that he still carries championship pride from June, when the Warriors won their first title since 2018.
"Your last [title] is your greatest one because you know how difficult it is to win one, let alone four," Curry said. "And so [I'm] definitely proud of what we all accomplished last year. It's very easy to stay motivated because you want to maintain this feeling for as long as you can."
But, as Kerr cautioned, the Warriors must focus on the present.
"Now it's time to turn the page," he said.

That all begins with the two games against Rui Hachimura and the Wizards.

Author: Ed Odeven

Follow Ed on JAPAN Forward's [Japan Sports Notebook] here on Sundays, in [Odds and Evens] here during the week, and Twitter @ed_odeven.

Subscribe to Our Newsletter