Women's Short Program, Men's Free Skate on Tap for Sunday's Team Event
Kaori Sakamoto, Wakaba Higuchi, Yuma Kagiyama and Shoma Uno make preparations for Japan.
Following the first day of action in the team event at the Beijing Winter Olympics, skaters returned to Capital Indoor Stadium on Saturday, February 5 to practice. The competition will resume on Sunday with the women's short program and the men's free skate.
The United States leads the team event with 28 points, the Russian Olympic Committee is second with 26, and China stands third at 21.
Japan is in fourth place with 20 points and will look to score big in the women's short program and men's free skate. The Hinomaru will get no more points from ice dance after Misato Komatsubara and Tim Koleto placed seventh in the rhythm dance on Friday. Only the top five teams in each discipline advance to the free skate.
Preparing for the Team Competition
Kaori Sakamoto, who is competing in her second Olympics after finishing sixth in singles in Pyeongchang, worked on her short program to "Now We Are Free" during the morning practice and sounded poised.
"I think it feels good to be quite calm," Sakamoto stated. "Certainly there is some tension, and although there are times when the team event has started and the feelings have risen. I will do the core part, what  I should do firmly. I will [make] no mistakes from the practice."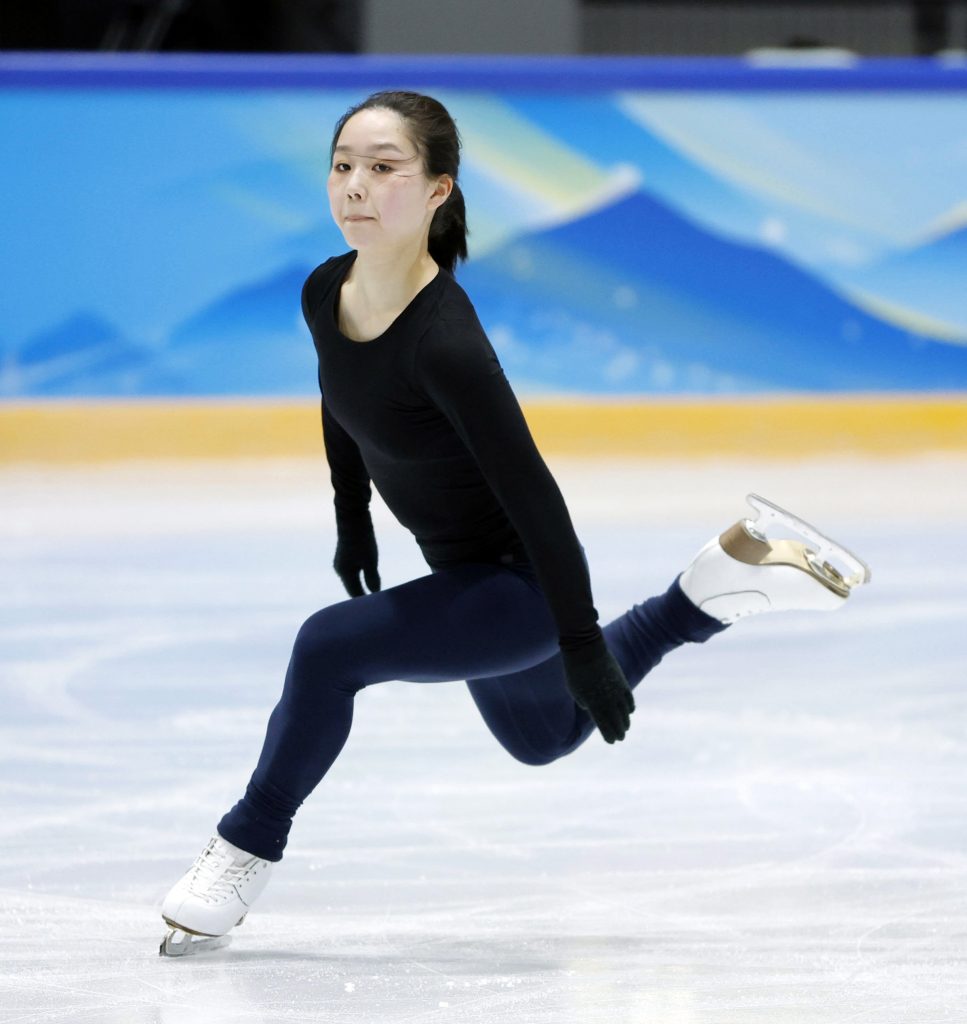 Wakaba Higuchi, taking part in her first Olympics, seemed like she was still getting adjusted to her surroundings, which can be a bit overwhelming for a first timer.
"I still have the feeling that it's not my usual physical movement," Higuchi commented. "I'm still aware that I'm absorbed in the atmosphere around me. I want to do my best with the same motivation as in a usual event."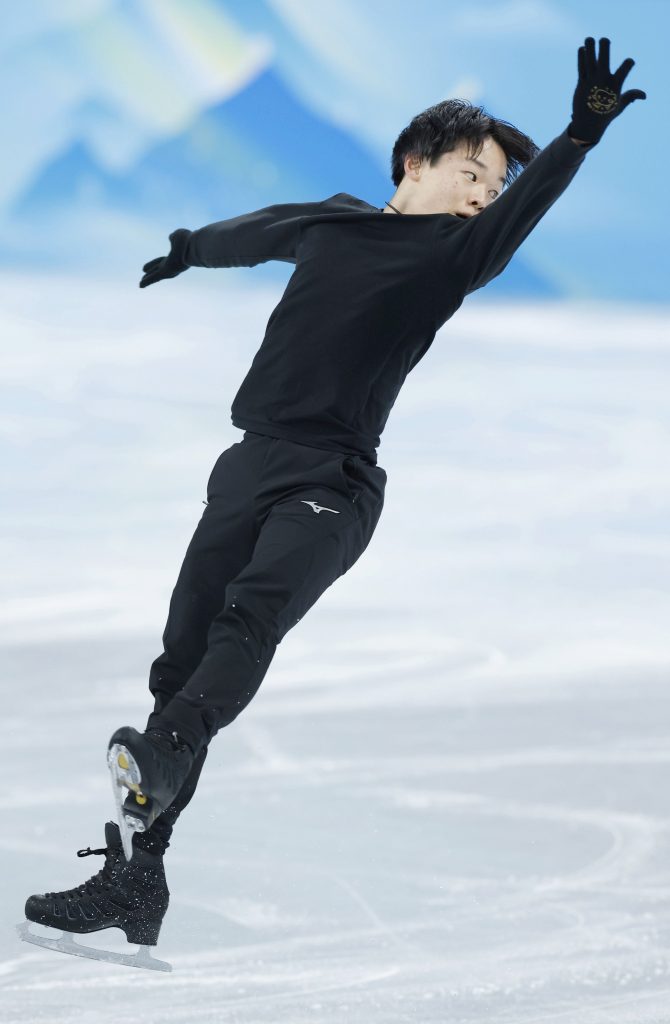 With still no sign of two-time Olympic champion Yuzuru Hanyu in Beijing, Yuma Kagiyama is expected to get the call for Japan in the team free skate after Shoma Uno's fine performance in the short program on Friday. Kagiyama practiced to his free skate music from "Gladiator" in the afternoon session on Saturday.
Uno worked on his free skate to "Bolero" during the morning practice. Japan could technically have the Pyeongchang silver medalist compete in the free skate on Sunday if it desired.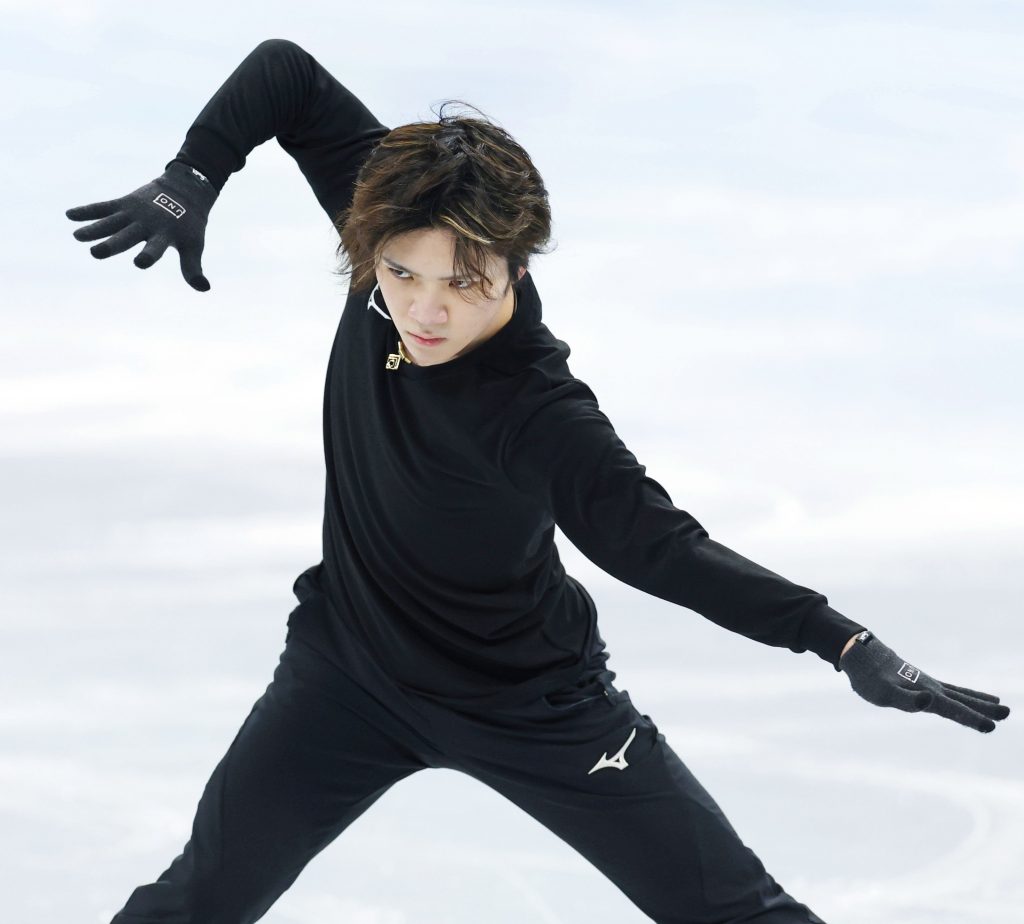 The United States could select either Nathan Chen, Vincent Zhou or Jason Brown for the men's free skate after Chen's fantastic short program helped put the US in the lead.
With many observers feeling he had exorcised the demons of his short program struggles four years ago in Pyeongchang, Chen had a different take on it Friday.
"I mean you learn the most from your mistakes," Chen remarked. "I certainly learned a lot from [Pyeongchang]. I don't think I would be here where I am now, without having had that experience. So, you know, rather than that being a demon, I think it was a very helpful learning experience."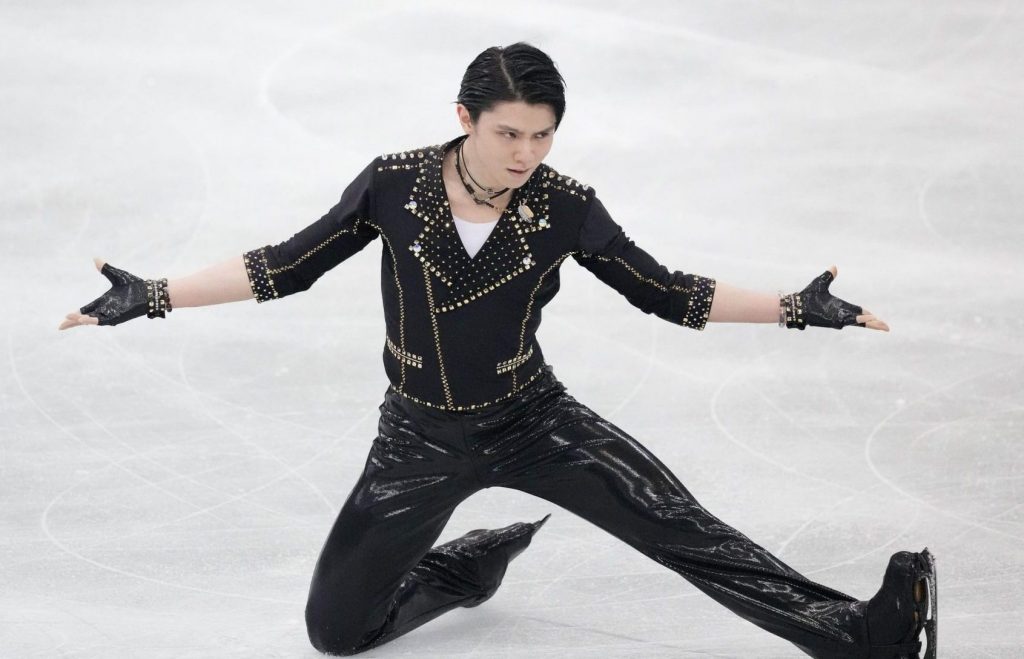 Hanyu's Arrival Date
Hanyu's location remains a mystery, but the feeling here is that the Japan Skating Federation is waiting until the last possible moment to move the living legend from Japan to China. There are likely two reasons for this.
First, concerns surrounding the pandemic have everybody in a heightened state of caution, especially as it relates to the athletes.
Secondly, training time at the Olympics is limited due to the large numbers of skaters requiring ice time.
With Hanyu not being slated to skate until Tuesday in the men's short program, it seems likely that he will arrive on Sunday and train that evening and Monday before beginning his bid to become the first man in 94 years (since Sweden's Gillis Grafstrom in 1928) to win three straight Olympic golds.

Author: Jack Gallagher
The author is a veteran sports journalist and one of the world's foremost figure skating experts. Find articles and podcasts by Jack on his author page, here, and find him on Twitter @sportsjapan.