Yukito Ishikawa Guides Jun Light Bolt to Thrilling Win at Champions Cup
The 27-year-old jockey earned his first Japan Racing Association Grade 1 victory in the 23rd running of the Champions Cup, beating Crown Pride by a nose.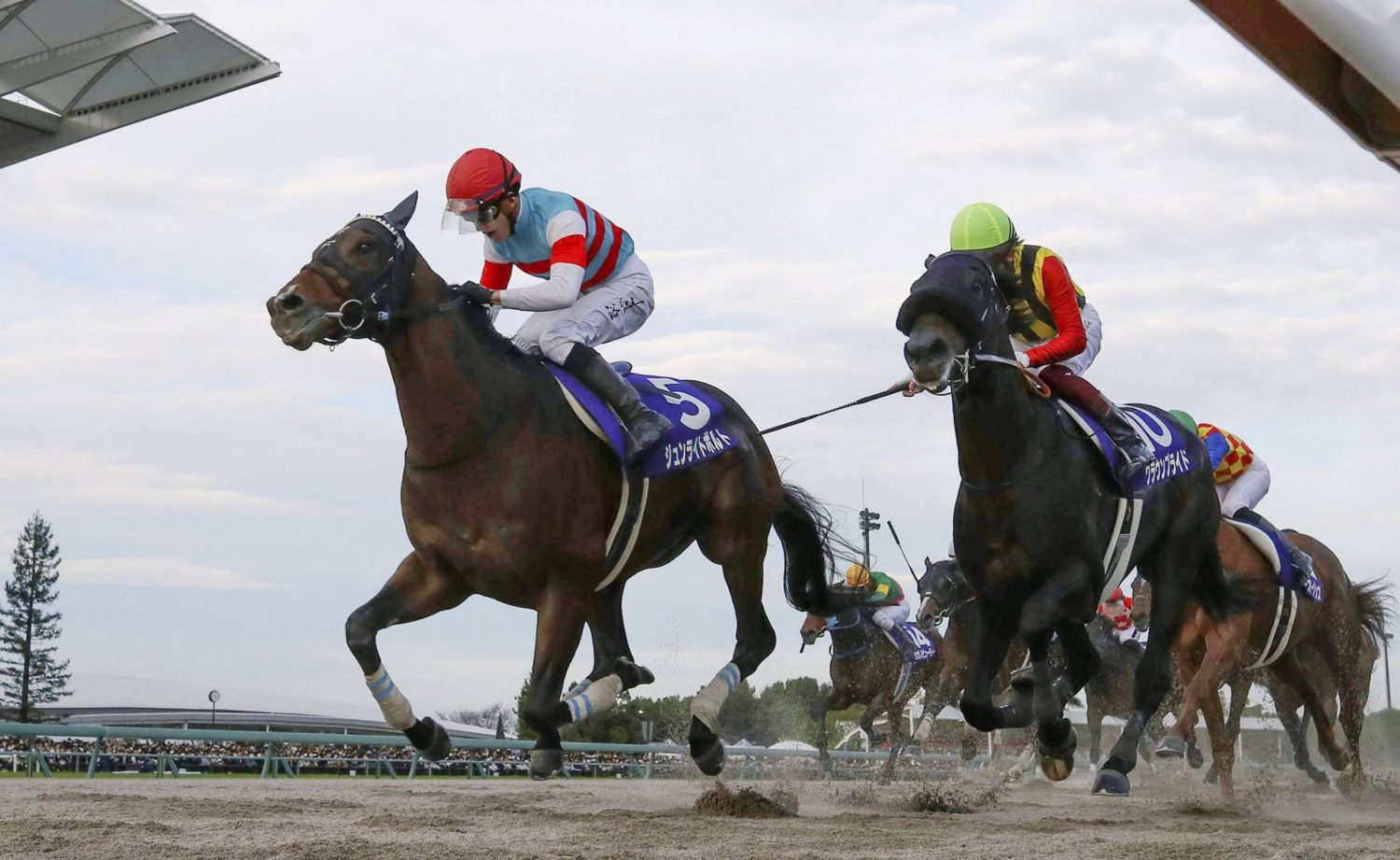 Jockey Yukito Ishikawa earned his first Japan Racing Association Grade 1 victory in dramatic fashion at the 23rd Champions Cup.
Ishikawa and third favorite Jun Light Bolt picked up the pace ― putting the metaphorical pedal to the medal sans an internal combustion engine ― down the final stretch of the 1,800-meter race on Sunday, December 4 at Chukyo Racecourse.
It was exactly what was needed for the 27-year-old jockey and the King Kamehameha-sired stallion to ensure victory. Jun Light Bolt beat 2022 Kentucky Derby entrant Crown Pride (Yuichi Fukunaga) by a neck's length, completing the race in 1 minute, 51.9 seconds.
In essence, this race boiled down to who was fastest over the final three furlongs (about 600 meters), and Jun Light Bolt clocked 36.2 seconds in that span. Of the 16 thoroughbreds in the G1 dirt race, no one else finished the final three furlongs faster than 36.7 seconds in Toyoake, Aichi Prefecture. (Watch the race here.)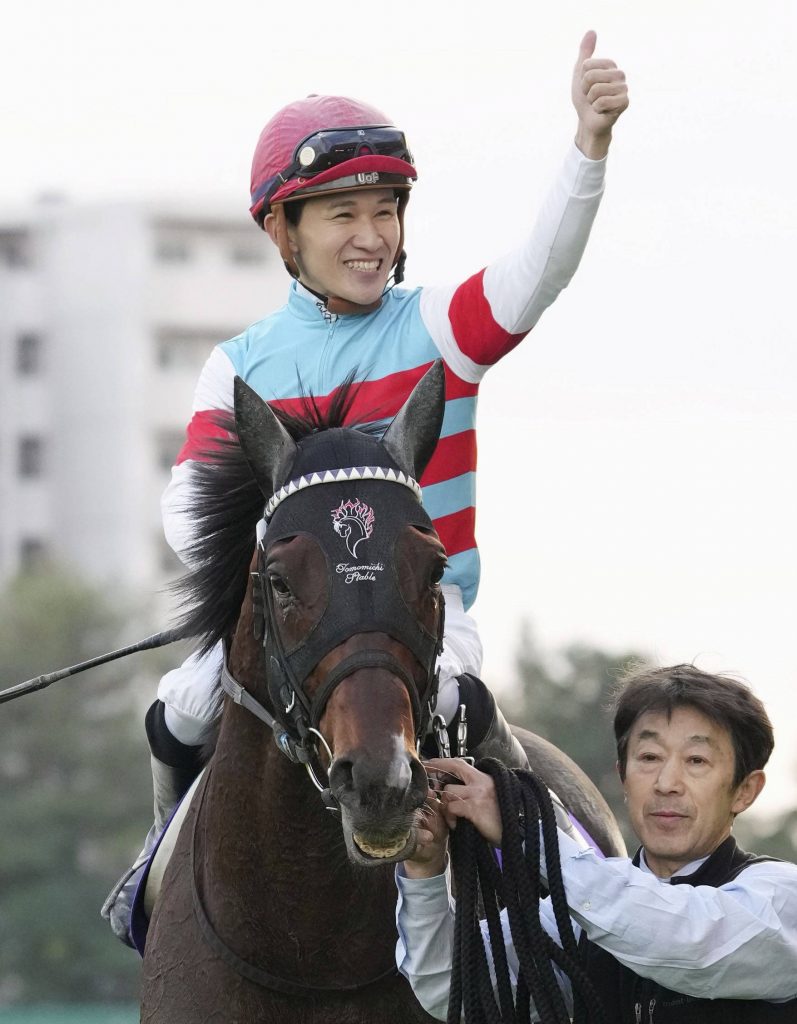 "I can't find any other word to describe this other than 'happy,' " Ishikawa said after the race
He added, "I tried to feel the horse's rhythm and was confident that if we can find an open space after entering the lane, he would burst out. The colt responded so well that I knew we could win. Though I have yet to feel my first G1 win, I would like to savor this joy from now on."
Trainer Yasuo Tomomichi earned his 17th G1 victory and his first on dirt. It was his first G1 win since Do Deuce won the Tokyo Yushun (Japanese Derby) on May 29.
Hapi, guided by Norihiro Yokoyama, placed third, 1¼ lengths behind Crown Pride.
The favorite and reigning Champions Cup champion T O Keynes (Kohei Matsuyama) was fourth, followed by Shamal (Yuga Kawada), Sunrise Hope (Hideaki Miyuki) and Smashing Hearts (Katsuma Sameshima).

Second favorite Gloria Mundi, piloted by 2022 Japan Cup winner Ryan Moore, finished 12th.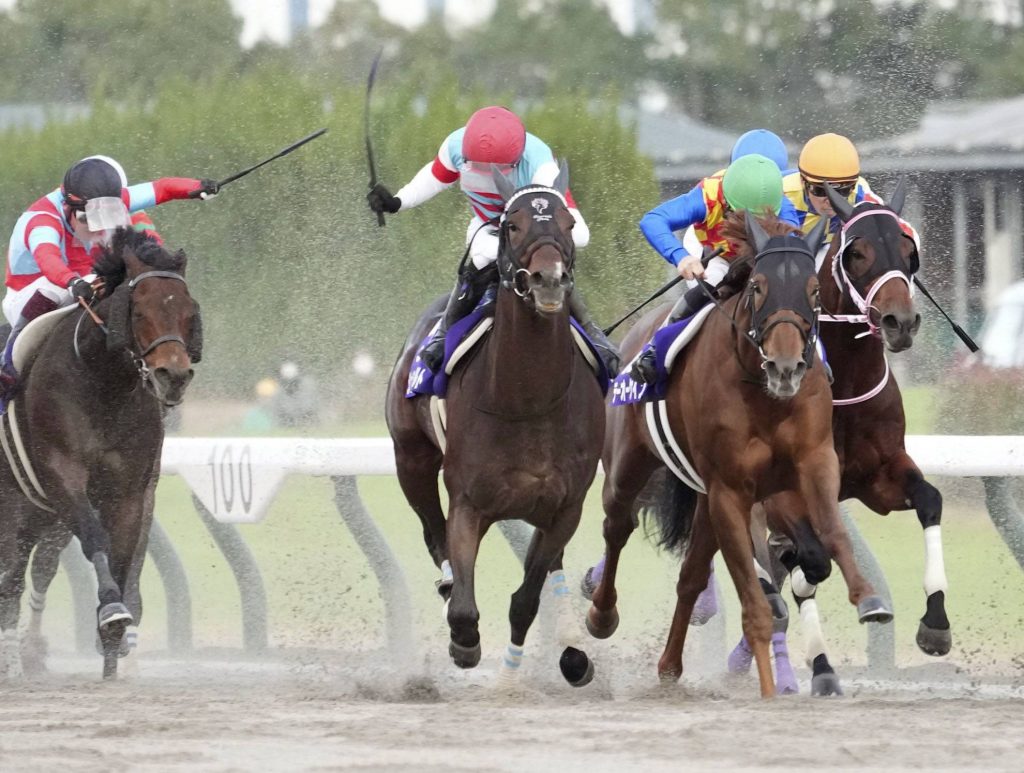 How The Champions Cup Unfolded
Red Soldado (Genki Maruyama) burst out of the gate from the 16th position and took the early lead. Crown Pride had a consistent spot in the runner-up spot, with Hapi and Shamal galloping in hot pursuit.

Jun Light Bolt settled into a middle-of-the-pack position.

Red Soldado was the frontrunner for most of the 1,800 meters, but the 4-year-old gelding's pace slowed down considerably over the final half of the race. He finished last.
With about 350 meters remaining, Crown Pride pulled in front, followed by T O Keynes and other contenders.
Meanwhile, Jun Light Bolt had an unimpeded path straight ahead to the wire. He sprinted straight ahead over the last 200 meters, snatching the lead from Crown Pride just before the end of the race.

Author: Ed Odeven
Follow Ed on JAPAN Forward's [Japan Sports Notebook] here on Sundays, in [Odds and Evens] here during the week, and Twitter @ed_odeven.