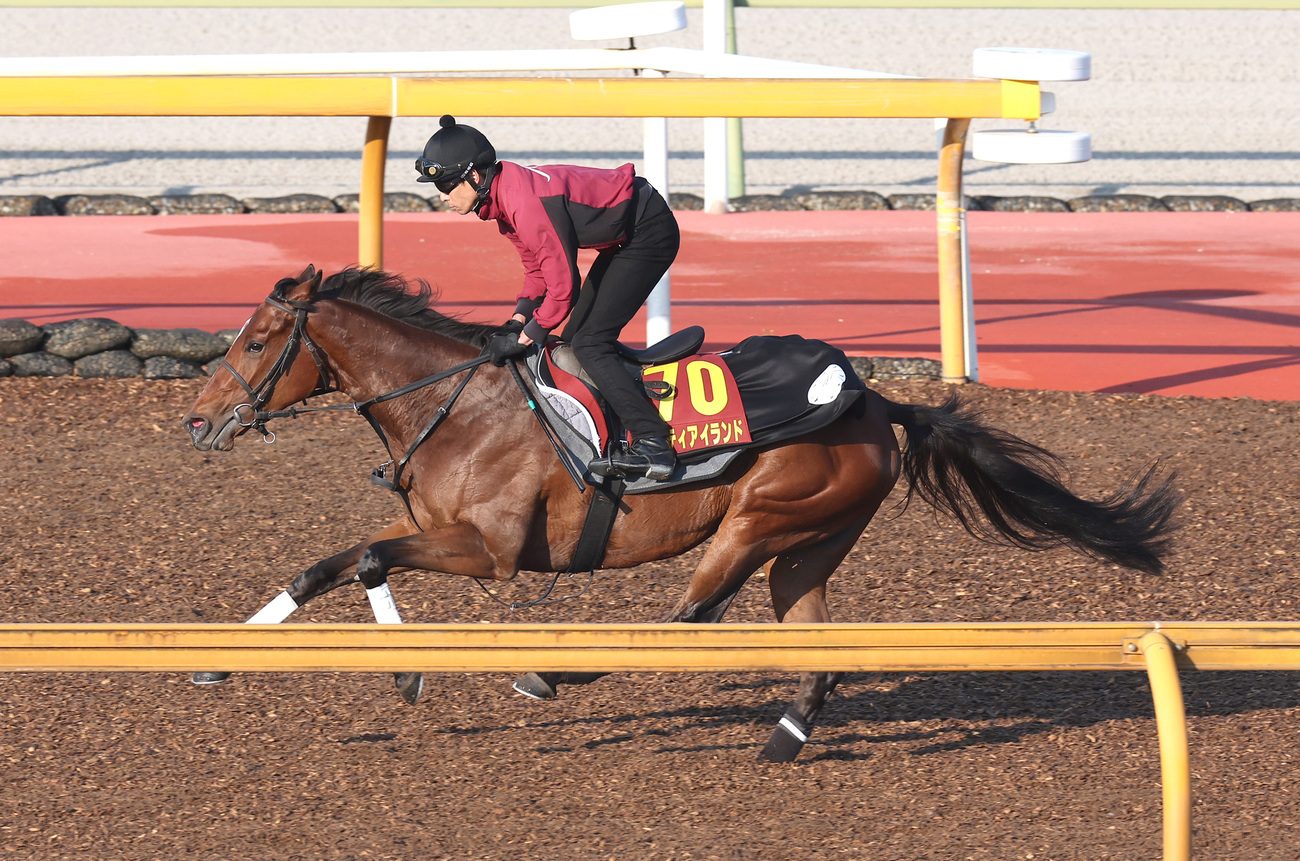 Big races at Tokyo keep coming thick and fast at this time of year, and Sunday, May 21 sees the Grade 1 Yushun Himba (Japanese Oaks) next on the list of spring showpieces. 
The second fillies' Classic is run over 2,400 meters on the turf course at Tokyo, and with 21 nominations for the race, a full field of 18 runners is expected on the day. All the 3-year-old fillies will carry a set weight of 55 kg.
First run in 1938, this year will be the 84th Grade 1 Yushun Himba (Japanese Oaks) and some of the recent big-name winners have included Almond Eye (2018), Loves Only You (2019) and Daring Tact (2020). This year, too, another potential superstar in Liberty Island bids for top honors and another Grade 1 win.

Preparation for the Yushun Himba
A couple of races leading into this year's Grade 1 Yushun Himba (Japanese Oaks) have been the Grade 3 Flower Cup, run over 1,800 meters at Nakayama in March, and the Grade 2 Sankei Sports Sho Flora Stakes (an official Japanese Oaks trial), run at Tokyo in April over 2,000 meters.
Perhaps the best form, though, remains the Grade 1 Oka Sho (Japanese 1000 Guineas) run at Hanshin in April, although the first fillies' Classic is run over a mile and, to some extent, guesswork is needed as to which of the runners can see out the extra 800 meters this time.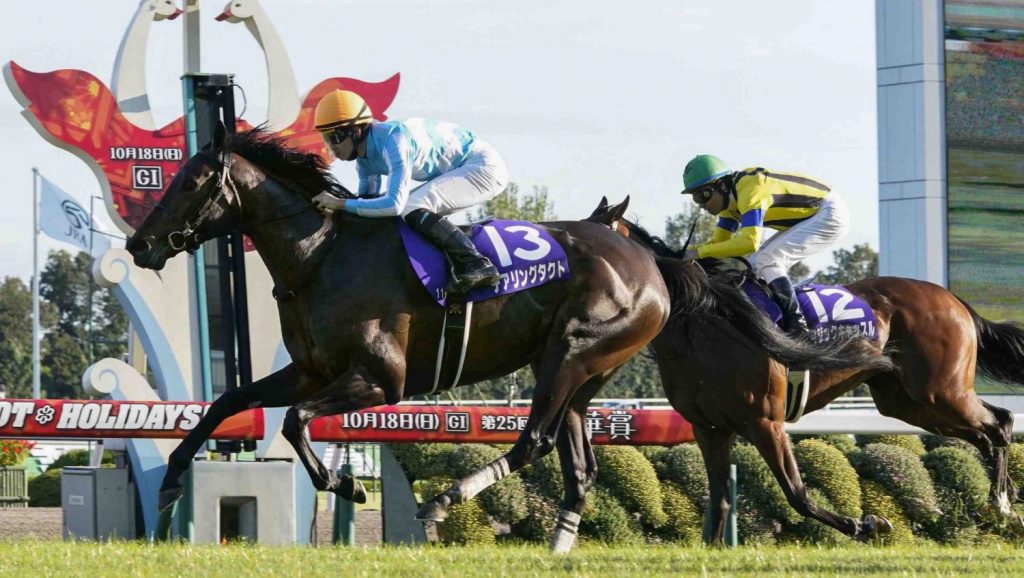 Daring Tact: The Last Favorite to Win the Yushun Himba
First favorites have won the Grade 1 Yushun Himba (Japanese Oaks) four times in the past decade, and the last one to find the winner's enclosure was Daring Tact, the fillies' Triple Crown winner, in 2020.
Record time for the race belongs to the now world-famous Loves Only You, who won in a time of 2 minutes, 22.8 seconds in 2019. This year's winner's check is ¥150 million JPY (just over $1 million USD).
May 21's big race is Race 11 on the Sunday card at Tokyo with a post time in Japan of 3:40 PM.
Here is a look at some of the top runners for the race.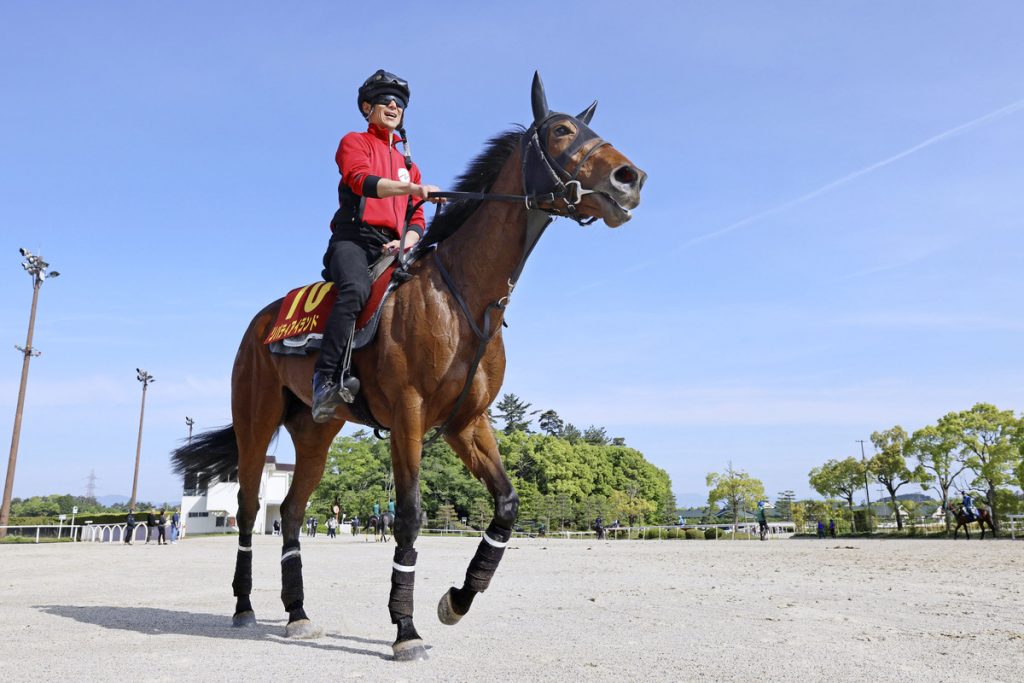 Lofty Expectations for Liberty Island
Liberty Island, this year's Grade 1 Oka Sho (Japanese 1000 Guineas) winner, looks as if she is something special. And that will be confirmed if she can triumph again in Sunday's big race.
Assistant trainer Taku Fukunaga commented: "She was a long way back in her last race, but she certainly showed what ability she has when flying home at the finish. After that, she went to Northern Farm Shigaraki for a rest and came back to the stable on April 29.
"She seems very well and currently weighs around 480 kilograms, which is fine for her." 
Trainer Mitsumasa Nakauchida and jockey Yuga Kawada make a formidable team, and only time will tell whether they can pull off the big win here with the filly by Duramente.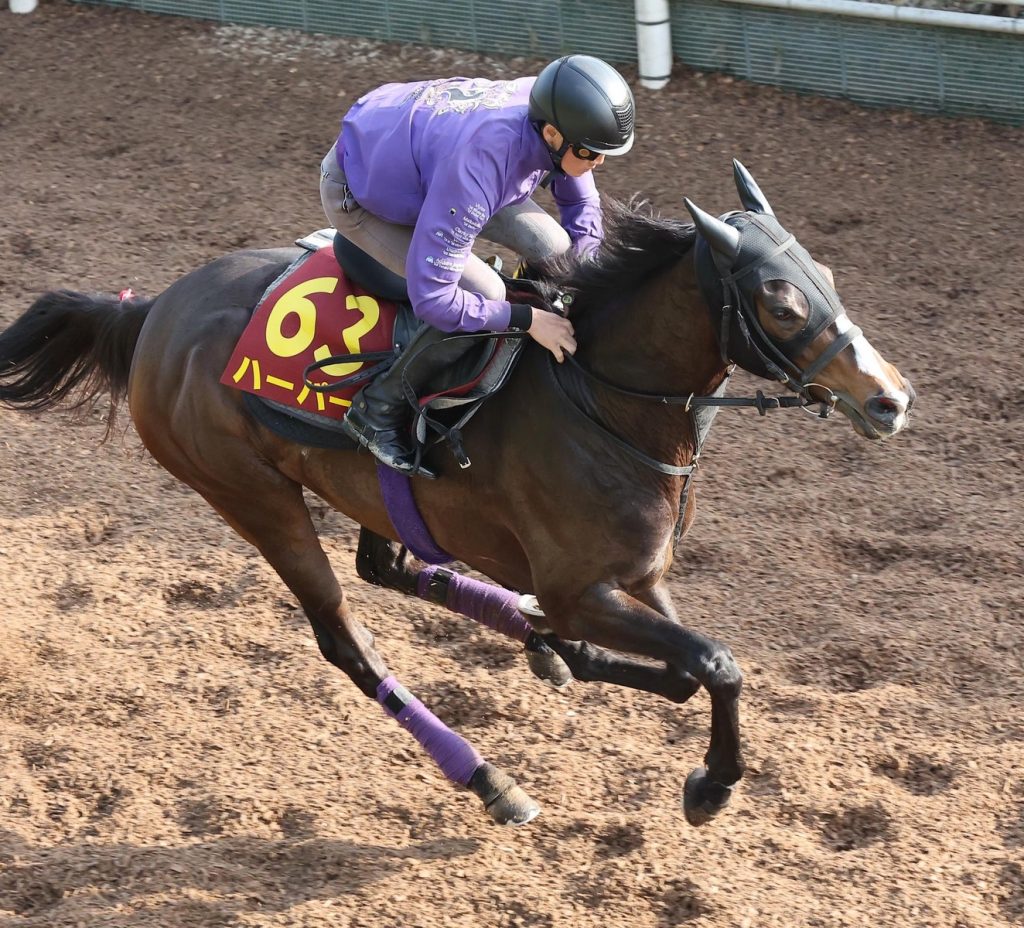 Trainer Pleased with Harper's Development
Harper, a filly by Heart's Cry, has won once at Tokyo over a mile, and finished a respectable fourth to Liberty Island last time in the Oka Sho (Japanese 1000 Guineas). 
Jockey Christophe Lemaire, who won the 2022 Yushun Himba aboard Stars on Earth, teams up with trainer Yasuo Tomomichi, who commented on the filly: "She couldn't run on at the finish last time, but I was pleased with her performance nevertheless."

Tomomichi added, "She's had a break at the farm with this next race as her target, [and] she's filling out more and developing the right way."
The top trainer has 17 JRA Grade 1 wins to his name, but the Japanese Oaks is not among them.
Read the rest of this article about the Yushun Himba as well as the Japanese horses in contention on JRA News.

Author: JRA News