Tomonari Soga on the Future of Carbon Negative Recycling
The president of Hiroshima-based Tsuneishi Kamtecs talks about going beyond carbon neutral and the industry's role in cleaning up the world for our children.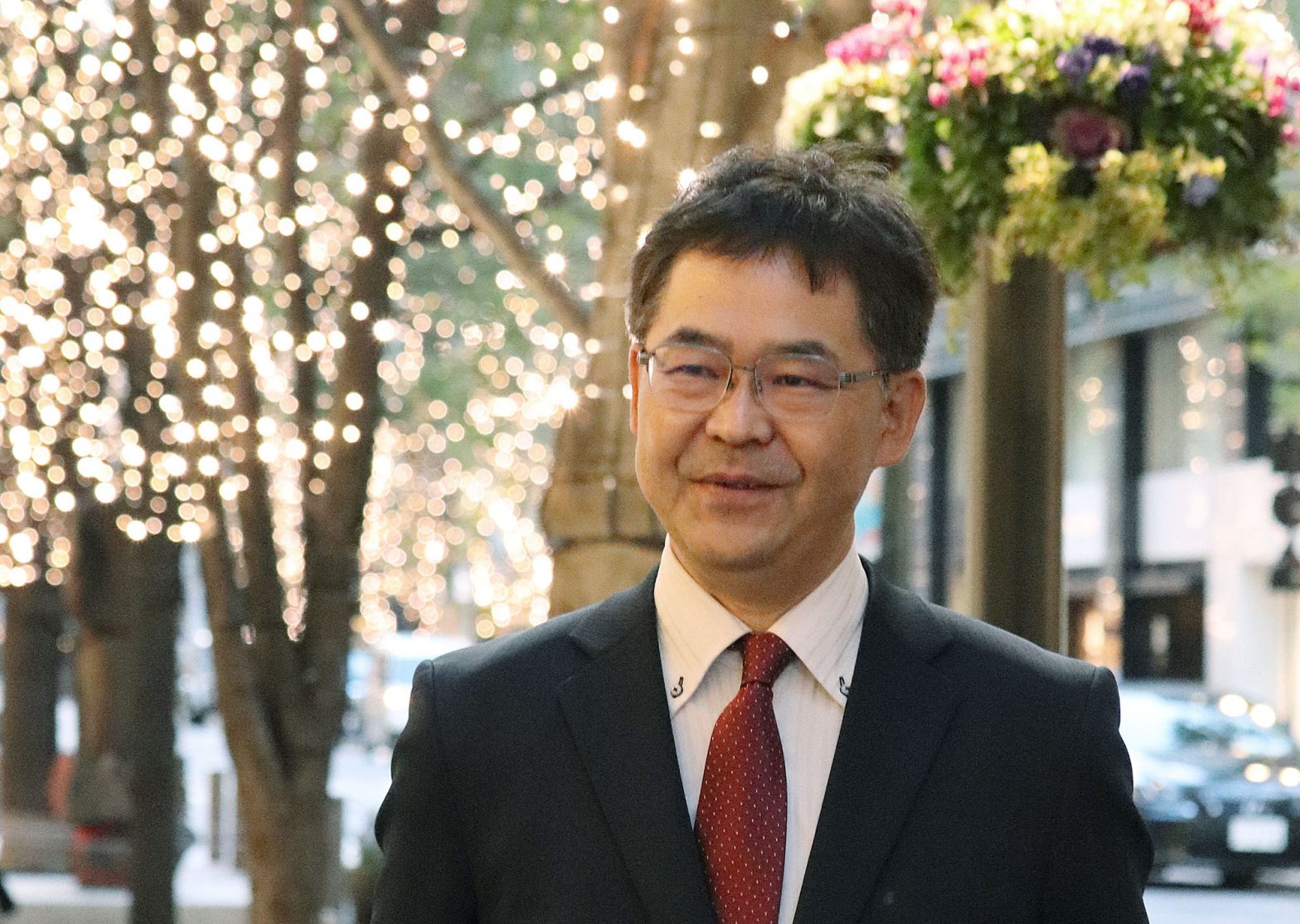 このページを 日本語 で読む
Tsuneishi Kamtecs, a leader in the industrial waste treatment industry, has its roots in the treatment of waste oil from ships. When the company started as Kambara Tank Cleaning Service Co. in May 1967, it had only four employees.
In order to comply with the marine pollution control law that came into effect in 1970, the company installed a waste oil treatment plant and built a waste oil treatment carrier. Four years later in 1974, the firm oversaw the handling of an oil spill accident in the Seto Inland Sea. Then, in 1975 it obtained a permit from Hiroshima Prefecture to treat industrial waste and expanded its operations.
Tsuneishi Kamtecs now provides services from waste processing to recycling, and has grown into a leader in the industry.
JAPAN Forward and contributing writer Mika Sugiura interviewed Company President Tomonari Soga to learn more. Describing his company's activities and commitment to environmental leadership in the field, Soga explains Tsuneishi Kamtecs pursuit of "carbon negative recycling" and gives readers a glimpse of the future of waste disposal.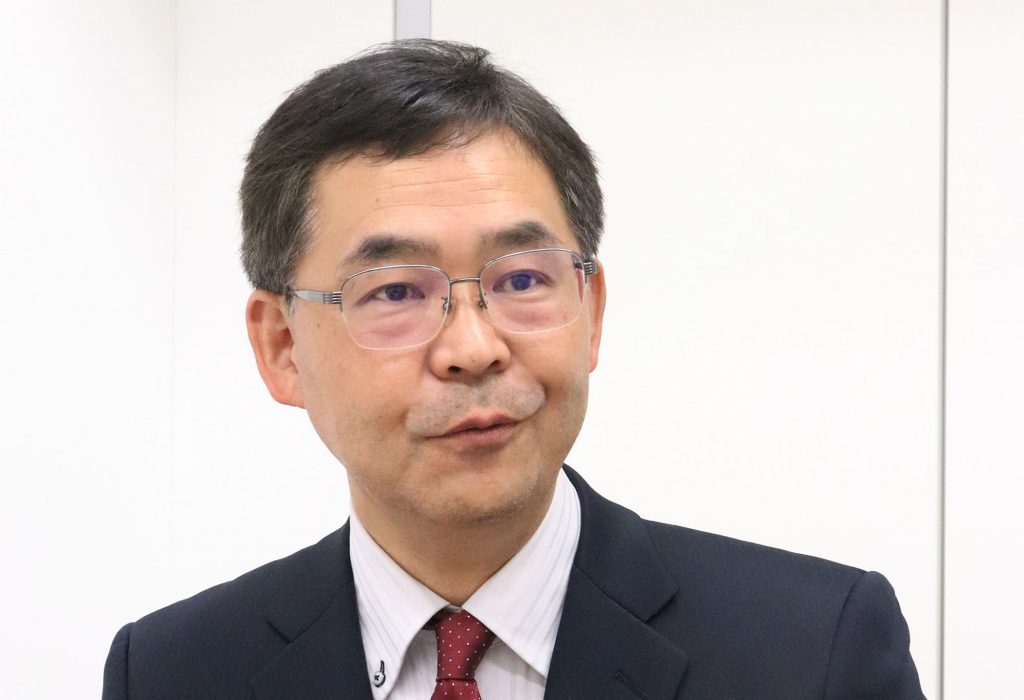 Upbringing on Teshima Island Brings Personal Connection to Dioxins
Soga's interest grew out of a deeply personal connection to the issue. Teshima Island, where Soga is from, is now known as the "Island of Art." But for a 13-year period from 1973, it was known as the worst place in the country for illegal dumping of industrial waste.
High levels of dioxins became a problem there. At the time, Soga began collecting information about dioxins on his own, which later earned him credibility in the field. He explains in the following excerpts.

You mentioned that you studied organic synthesis at university. Please tell us how you joined the company.
I enjoyed using analytical instruments. And after graduating from university, I started working at a manufacturer that sells these specialty instruments in Tokyo. I was a sales engineer.
After working at the company's Hiroshima sales office, I changed jobs and became a sales agent. During that time, the Tsuneishi Shipbuilding Research Center purchased an analyzer for environmental measurements and I was invited to join them. Maybe they bought me along with the analyzer (laughs).
It was at the height of the shipbuilding recession, and although my salary as a contract employee was reduced, we lived in company housing so it worked out. My wife was pregnant with our eldest son at that time, and my family was worried about the future. However, I was fascinated by the business of measuring the environment.
At one point, the director of the Research Center and I were called to a meeting to discuss regulations for the emission of dioxins in incinerators. I recall making a few comments about dioxin regulations and measures to control dioxins in incinerators.
The meeting was held from 3:00 pm on a Friday afternoon. Then, on the following Monday, Koushi Kambara — the top executive of Kamtecs [now Tsuneishi Kamtecs] who was the company's second president — contacted me. "I want you in my office right now," he told me. And that's how I was put in charge of their new incinerator construction project.


Individual Strengths and a Culture of Openness
The legacy of Tsuneishi Kamtecs is one of responding to industrial waste incidents and disasters. When the Russian tanker Nakhodka spilled heavy oil in the Sea of Japan off the coast of the Oki Islands in Shimane Prefecture on January 2, 1997, at the request of the government, the company treated about half of the 40,000 tons of oil recovered .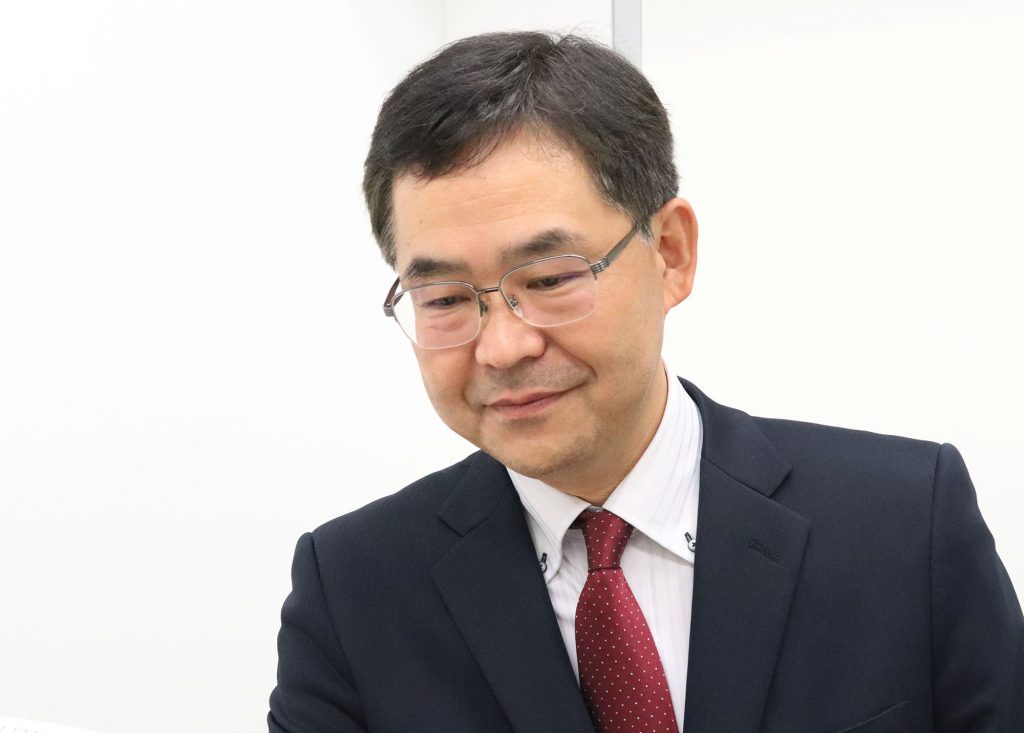 What happened with the Nakhodka heavy oil spill?
It was my first year at Kamtecs. Everyone at the company had to pitch in and help. The steel drums that collected the spilled oil were carried in on ships, and when they docked, we even worked to unload them in the shipyard using specially designed equipment. We have more than 100 employees now, but at the time there were only about 50. It was full mobilization.


What is the company's corporate culture like?
The company atmosphere is very open. Around the time of the 1997 oil spill cleanup, there was a sofa for visitors in the center of the office floor. President Kambara always sat on the sofa, not in the president's office.
He would listen to the employees as they talked on the phone. When they lowered their voices, he would tell them to speak louder.
It was sometimes difficult, but the decision-making on projects was swift because the president made decisions on the spot.


Is this culture passed down from president to president?
I try to let mid-level managers make decisions, and the company is also larger now. A top-down approach might be faster, but that doesn't let the employees grow.


Getting to Complete Recycling
The company's Fukuyama Plant, which was completed in 2002, is a comprehensive industrial waste recycling facility. It boasts one of the largest processing capacities in Japan.
Tsuneishi Kamtecs has its own final disposal site on the land adjacent to the plant. The company's aim is for 100% recycling by detoxification and safe disposal of industrial waste.


What are your goals?
We would like to become an indispensable player in the waste treatment industry for the realization of a sustainable society. The Fukuyama Plant, which is our core facility, has been operating in its current form for about 20 years. But it is still highly regarded for its cutting-edge capabilities.
Melting down and recycling industrial waste such as drums containing toxic waste and other harmful substances are part of what we do. We also carry out thermal recycling, using the generated heat to produce electricity with a steam turbine.
In addition, our group companies — Toko Corporation and Sunny Creation Planning — manufacture alternative fuel for cement manufacturing as well as solid fuel called RPF using waste plastics that cannot be recycled.
Prime Minister Yoshihide Suga's administration, in October 2021, declared that Japan would aim for net zero greenhouse gas emissions and carbon neutrality. Japanese companies are now flooding the industry with environmental investment. I think this happened at just the right time to keep pace with the rest of the world.
We also want to play a role in the circular economy in which post-consumer products are reused as raw materials in manufacturing.
Collaborating with universities such as Kyushu University, Tokyo University, Tokyo Institute of Technology, Waseda University, and Okayama University, we want to promote the recovery of high value resources. This can be done through the physical sorting of waste, along with development of high-performance products, use of sophisticated heat treatment processes, and development of fuels such as hydrogen and biomass derived from waste.
We are aiming to be carbon negative in waste treatment, which means that more carbon is removed than is produced through greenhouse gas emissions.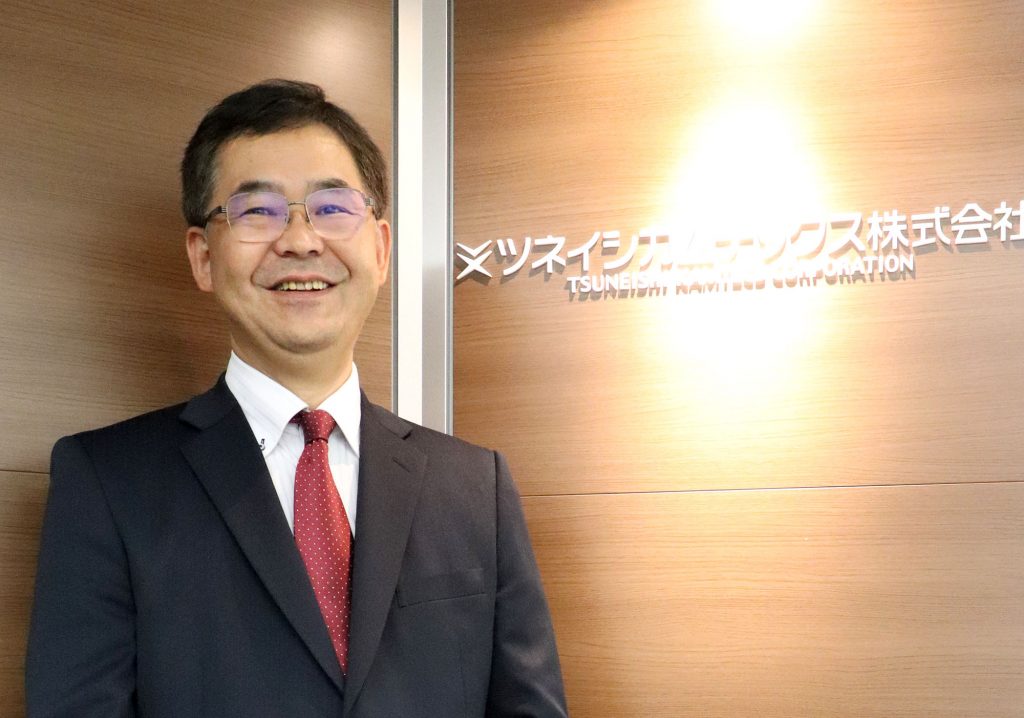 Putting Japan's experience and knowledge to work in Asia
Your company is engaged in engineering water treatment plants in Thailand and researching the commercialization of ash incineration plants in Vietnam. What can you tell us about your overseas strategy?
When Japan went through its rapid economic expansion, there weren't environmental regulations like we have now, and pollution and soil contamination occurred. Since then Japan has improved its record on the environment, and water purification systems have progressed as well. The Seto Inland Sea is so clean now that there is a shortage of nutrients to support its marine life.
As industrialization progresses in Southeast Asia, issues such as air pollution and water pollution from wastewater are surfacing. Flammable garbage dumped into landfills without incineration sometimes causes fires. I hope that Japanese technology can help these countries to develop in ways that avoid harming the health of their people and wildlife.


Southeast Asia is becoming one the world's production bases. Are environmental businesses likely to become more important there?
We are working hard to meet the demand. Recently, in fact, we hired staff in South Korea. There were 87 applicants for four slots, and those four will join the company.
In order for a company to grow, it needs international human resources. The new employees are positive and forward-looking. I'm excited to see how they will inspire our other employees.
Kishida at COP26 Pledges to Help Asia Shift to Renewable Energy
For the Future of Children
What is your motto, and what dreams do you have for this industry?
My motto is "honesty." It is the most important quality to earn trust. I value the connections that arise from it. When I was young, I even wrote this in my resume.
As for my dreams, I want to make a world where today's children can lead happy lives in the future. I think that is what it all comes down to.


Tsuneishi Kamtecs CEO Tomonari Soga was born in 1965 in Tonosho Town on Teshima Island, Kagawa Prefecture. After graduating from the Department of Engineering at the Osaka Institute of Technology and working for an analytical instrument manufacturer, he joined Tsuneishi Shipbuilding as a contract employee in 1994. In 1996, he joined Tsuneishi Kamtecs Corporation (formerly Kamtecs Co.) as a full-time employee. He became president of the company in 2017, after gaining additional experience through working as assistant manager in the Sales Department and general manager of the Technology Development Division.
Author: Mika Sugiura
このページを 日本語 で読む