Renovated SpaWorld Hotel & Resort Reopens
The latest news from Japan 2 Earth.
The SpaWorld Hotel & Resort (Naniwa Ward, Osaka City), a new J2E partner, held a ribbon-cutting ceremony on June 30 to commemorate the July 1st reopening of its renovated onsen (hot springs) resort in the city center.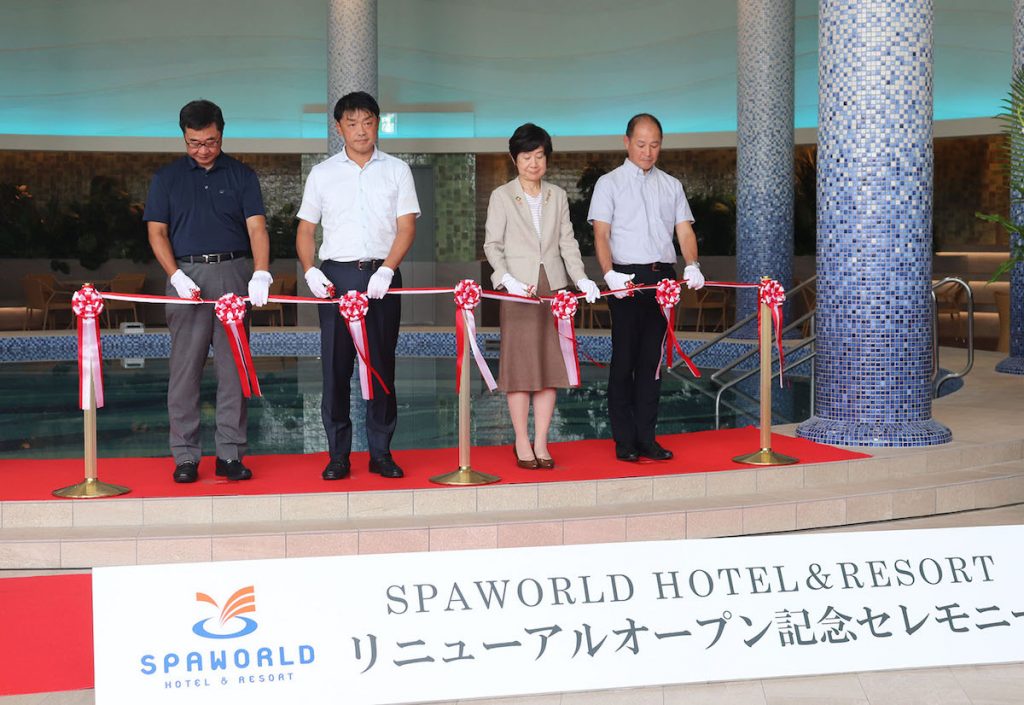 First opened in 1997, SpaWorld is a theme park that offers "Onsen from around the World". On the occasion of its 25th anniversary in 2022, the facility began a major renovation and the addition of 103 hotel rooms.
SpaWorld, with its infinity pool overlooking Tsutenkaku Tower, the symbol of Osaka, and a bar next to a cascading waterfall, provides a resort for respite from the busy city.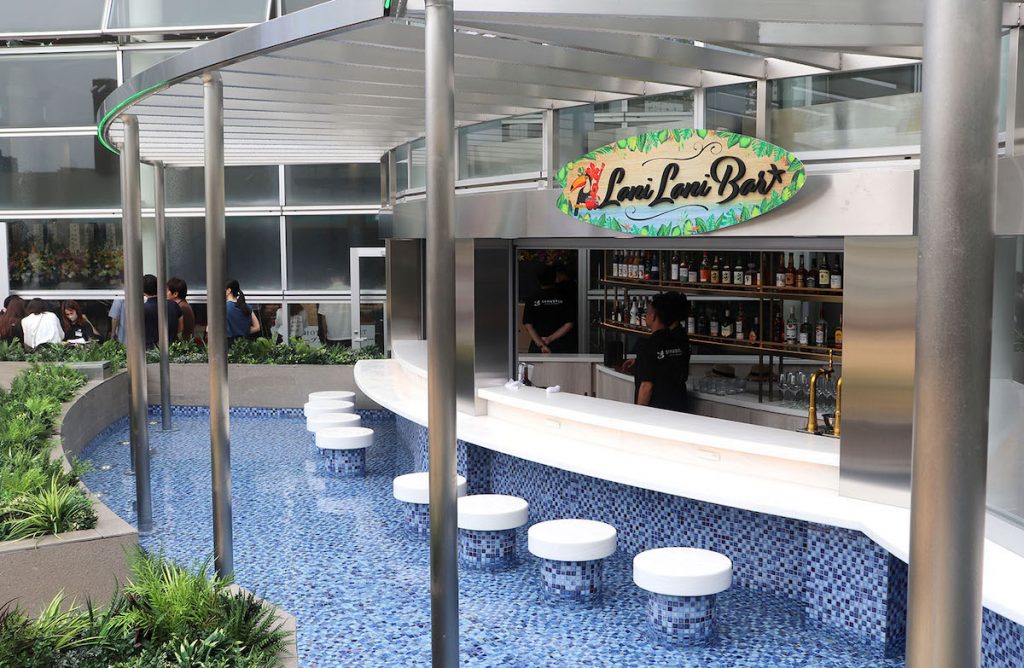 At the ceremony, Keisuke Iwasaki, President of Hanshin Juken Inc. (Fukushima Ward, Osaka City), which operates the facility, remarked, "Resorts in the city have value. We want to continue to provide high-quality healing experiences."
In 2022, Hanshin Juken signed a cooperation agreement with Osaka's Naniwa Ward to promote disaster prevention, local revitalization, welfare, and the fostering of local communities. Nobuko Hata, Naniwa's mayor, was also in attendance at the ceremony. She commented, "We are exposed to the risk of major disasters such as floods and earthquakes. This facility is also an evacuation site, and we plan to further work out the details of our cooperation."
Goal 11 of the SDGs is focused on creating sustainable communities. J2E looks forward to highlighting the efforts of our partner, SpaWorld Hotel & Resort.