2022's Top 20 Sports Stories on JAPAN Forward: Numbers 10-6
Thank you for following JAPAN Forward and our dedicated sports site, SportsLook, this year. Let's look back at the third part of 2022's Top 20 sports stories.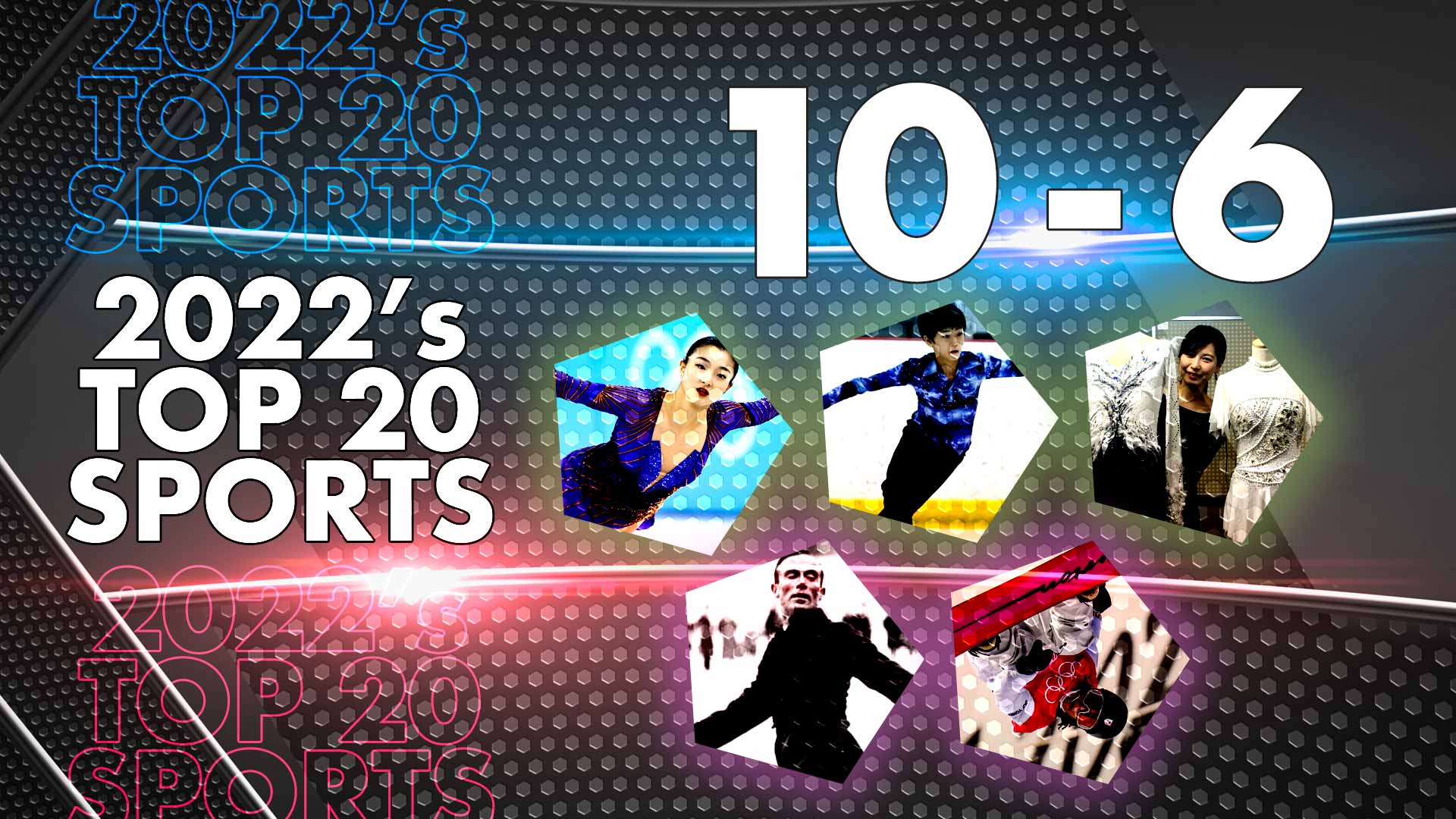 Warm gratitude to readers around the world for following JAPAN Forward's sports coverage in 2022, including on our dedicated sports website, SportsLook. Your interest helped decide 2022's Top 20 sports stories for the year.

From the Beijing Olympics to six grand sumo tournaments to professional baseball and basketball to golf and tennis tournaments, a Formula One auto race, world title boxing fights and the recently completed FIFA World Cup, among numerous other topics, our sports reporting team had no shortage of news to chronicle in 2022.
What's more, figure skating is popular in Japan, but Japanese figure skaters are also immensely popular around the world. Skating fans far and near reminded us of that throughout the past 12 months. That popularity is reflected in our Top 20 most popular sports articles.
Thank you for reading.
10. [ICE TIME] Kaori Sakamoto Ends Partnership with Choreographer Benoit Richaud
By: Jack Gallagher
The move is somewhat puzzling, considering the innovative and iconic programs Richaud created for her since they began working together in 2017.
9. [ICE TIME] Junior Skater Taira Shinohara Poised for Success On and Off the Ice
By: Jack Gallagher
Inspired by standouts Yuzuru Hanyu, Shoma Uno and others, the teenager strives for greatness in the sport while pursuing ambitious educational goals.
8. [ICE TIME] Designer Satomi Ito Making Her Mark with Innovative Costumes for Top Skaters
By: Jack Gallagher
Yuzuru Hanyu and Shoma Uno both wore her costumes at the Pyeongchang Olympics, a reminder of Ito's gravitas in her chosen field.
7. [ICE TIME] Grafstrom's Family Wishes Hanyu the Best in Quest to Equal Legend's Third Olympic Gold
By: Jack Gallagher
"It would be really wonderful if he (Hanyu) could win again," the Swedish great's step-daughter Vera Schieckel said in an exclusive interview.
6. Ayumu Hirano Captures Gold in Men's Halfpipe
By: Ed Odeven
After consecutive runner-up finishes in Sochi and Pyeongchang, the 23-year-old collects the top Olympic prize in Beijing.
RELATED:
Author: Ed Odeven
Follow Ed on JAPAN Forward's [Japan Sports Notebook] here on Sundays, in [Odds and Evens] here during the week, and Twitter @ed_odeven.

Subscribe to Our Newsletter