2022's Top 20 Sports Stories on JAPAN Forward: Numbers 5-1
Thank you for following JAPAN Forward and our dedicated sports site, SportsLook. Let's look back at the five favorites of 2022's Top 20 sports stories.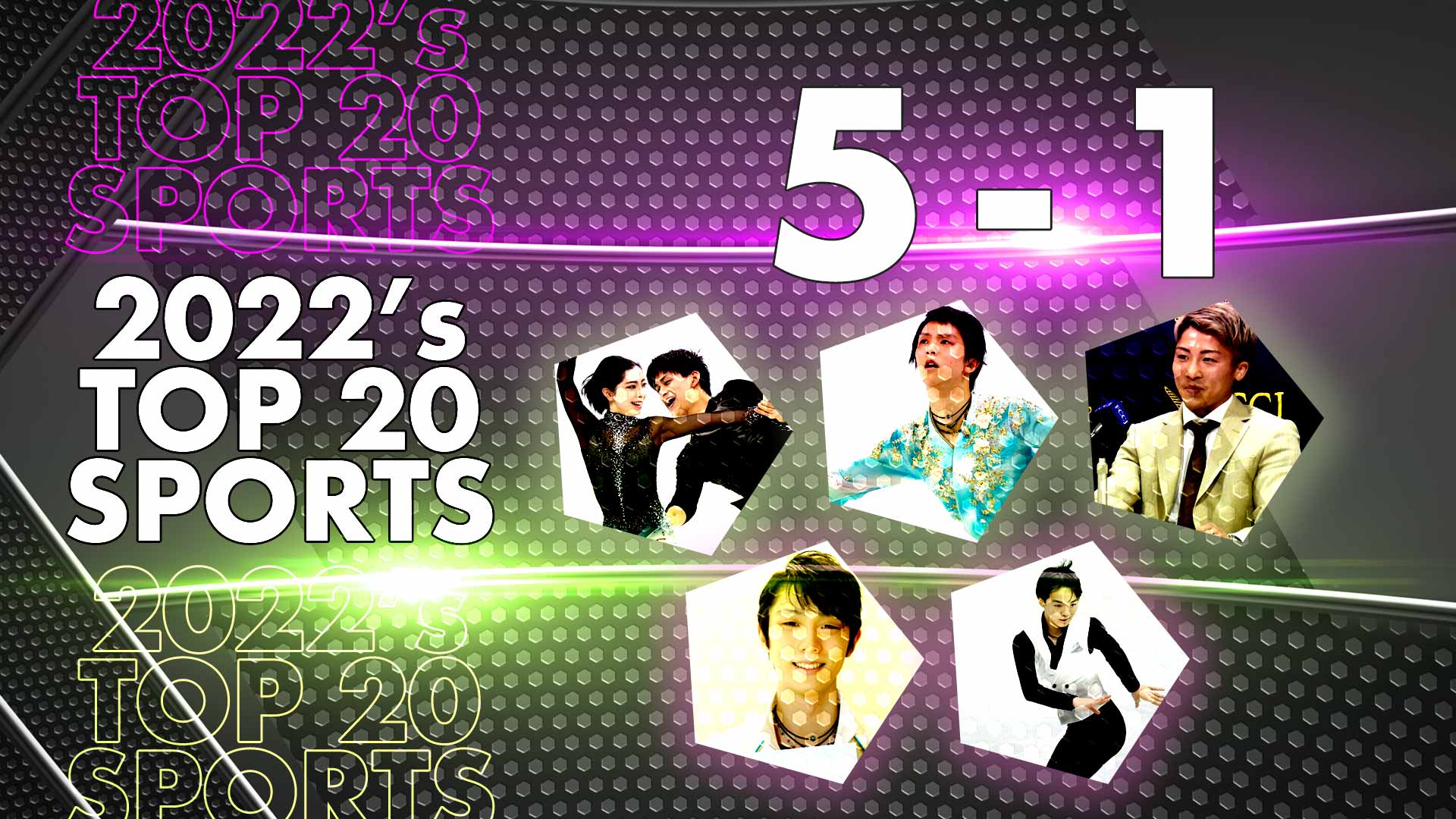 Warm gratitude to readers around the world for following JAPAN Forward and our dedicated sports website, SportsLook, in 2022. Your interest helped decide 2022's top 20 sports stories for the year.
From the Beijing Olympics to six grand sumo tournaments to professional baseball and basketball to golf and tennis tournaments, a Formula One auto race, world title boxing fights and the recently completed FIFA World Cup, among numerous other topics, our sports reporting team had no shortage of news to chronicle in 2022.
What's more, figure skating is popular in Japan, but Japanese figure skaters are also immensely popular around the world. Skating fans far and near reminded us of that throughout the past 12 months. That popularity is reflected in our Top 20 sports articles our readers followed through the year.
Thank you for reading.
5. [ICE TIME] Power of Japanese Skating Was on Full Display at Beijing Olympics
By: Jack Gallagher

Twenty years after leaving the Salt Lake City Games without a single figure skating medal, Japan captured half of the singles medals in Beijing through Yuma Kagiyama, Shoma Uno and Kaori Sakamoto.
4. [ICE TIME] Yuzuru Hanyu's Performance in Beijing Increased His Legend
By: Jack Gallagher
"Hanyu showed us that he is not just a skater. He is a legend. What he tried to do was not just for himself, it's to push the boundary of figure skating forward." ―Benoit Richaud
3. 'The Monster of the Boxing Ring' Looks Toward Future Challenges
By: Ed Odeven
"As the No. 1-ranked [pound-for-pound] boxer, I'd like to have fights that the No. 1-ranked boxer deserves." ―Naoya Inoue
2. INTERVIEW | Yuzuru Hanyu One-on-One: The New Pro's Aim is to 'Get Stronger!'
Author: Marina Kubo (The Sankei Shimbun)
"How much better and stronger can I become from now on? I want to be stronger in terms of expression, technique and physical strength."
1. [ICE TIME] Yuma Kagiyama: An Inside Look at the Making of a Champion
By: Jack Gallagher
Members of Kagiyama's training team detail his maturation as a skater, his father's influence and his drive for on-ice success.
RELATED:
Author: Ed Odeven
Follow Ed on JAPAN Forward's [Japan Sports Notebook] here on Sundays, in [Odds and Evens] here during the week, and Twitter @ed_odeven.

Subscribe to Our Newsletter