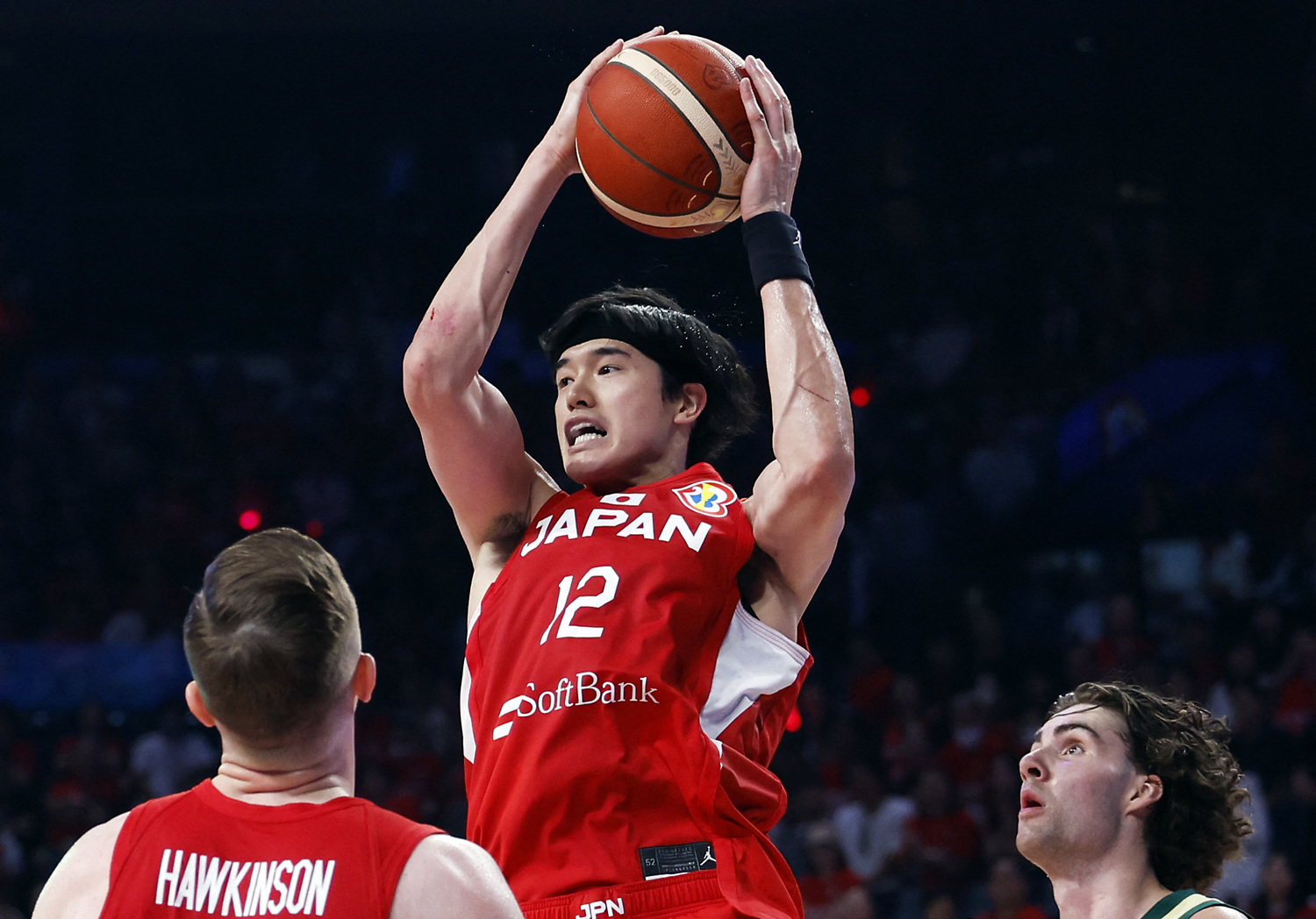 OKINAWA CITY ― Australia led by as many as 27 points late in the third quarter against Japan in a FIBA Basketball World Cup Group E match on Tuesday, August 29.
The world's third-ranked men's national team, known as the Boomers to its rabid fans, never trailed and recorded a 109-89 win to improve to 2-1 at the 32-nation tournament.
In a high-paced game, Australia poured in a combined 62 points in the second and third quarters.
Japan faced an 87-70 deficit entering the final period.
Coach Tom Hovasse's squad pulled within 93-79 on a Yuta Watanabe 3-pointer from the right corner with 6:15 to play. And a Josh Hawkinson jump hook made it 97-84 with 4:03 remaining at Okinawa Arena.
Australia wouldn't let Japan, which erased an 18-point third-quarter deficit to beat Finland two nights earlier, get any closer the rest of the way.
As a result, Australia coach Brian Goorjian's squad booked a spot in the tournament's second round, which gets underway on Friday, September 1.
In a determined performance, world No 3 Australia bounced back from an 85-82 loss to Germany on Sunday.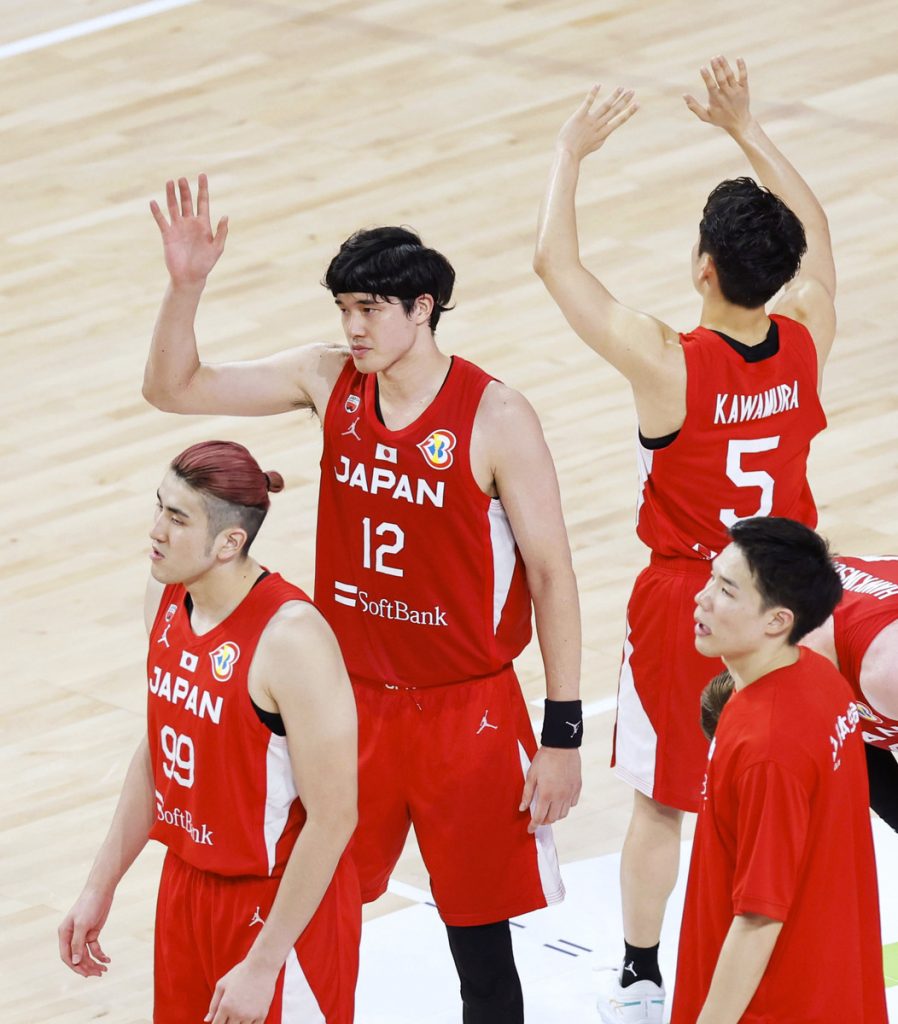 "Obviously, Australia's a better team, but in the first half they outworked us, cutting [to the basket], getting all the rebounds, getting all 50-50 balls," Watanabe told a news conference. "That can't happen, [and] that's what we talked about at halftime. And in the second half we did what we are supposed to do."
Japan outscored Australia 54-52 in the second half.
"I'm really proud of our effort and everything," added Watanabe, "but we've still got to do it for 40 minutes. Twenty minutes is not enough."
Meanwhile, Japan (1-2), which is ranked 36th, will next play in the classification round (17th-32nd place) on Thursday.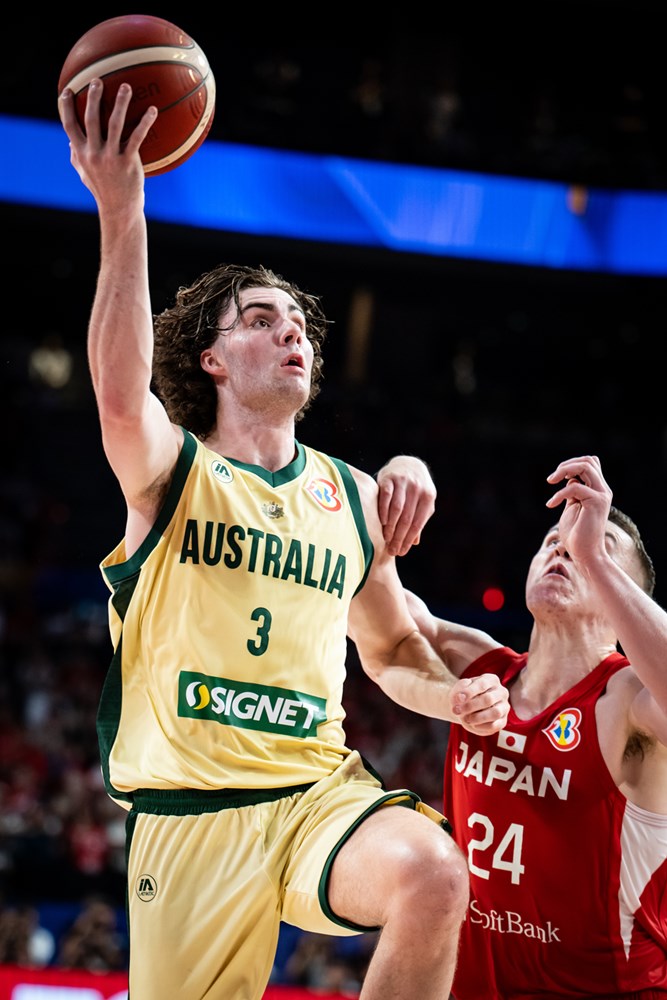 Giddey Sparks Australia in Basketball World Cup Rout
Led by Oklahoma City Thunder point guard Josh Giddey (26 points, 11 assists), five players scored in double figures for Australia.
Power forward Xavier Cooks, the Australian NBL's 2022-23 MVP for the title-winning Sydney Kings, played at an extremely high level at both ends of the court (24 points, 16 rebounds, two assists, two blocks) in nearly 23 minutes. Cooks, who joined the NBA's Washington Wizards in March, matched a World Cup record with 10 offensive rebounds (Angola's Yanick Moriera grabbed 10 offensive boards in a 2014 game in Spain.)
Josh Green chipped in with 15 points and starting forward Nick Kay, who also plays for the B.League's Shimane Susanoo Magic, had 13 points on 6-for-8 shooting.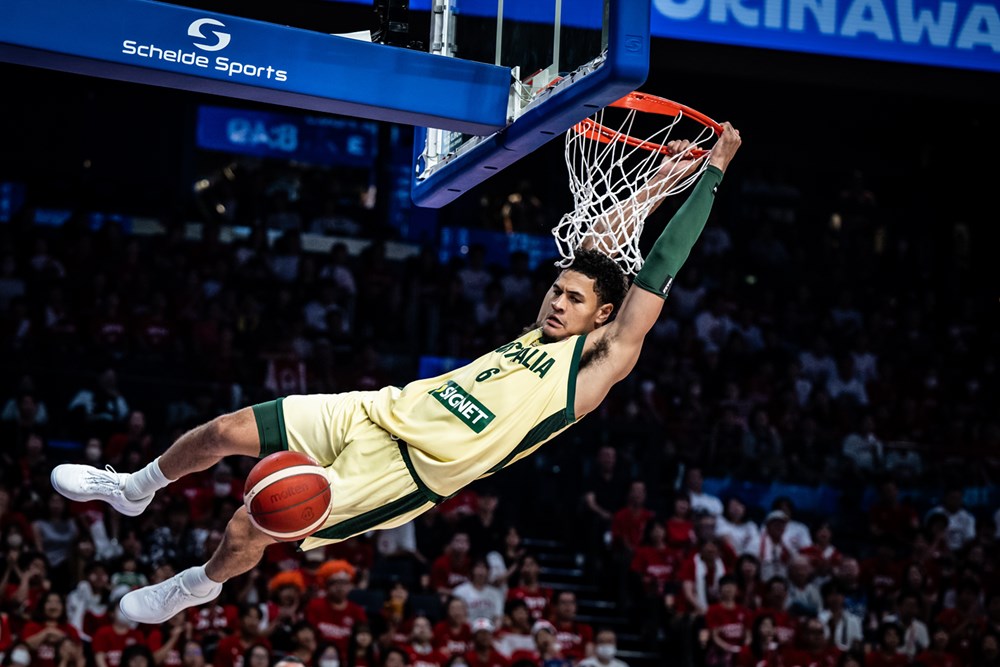 Looking at the big picture after the game, Goorjian said 20-year-old Giddey along with Cooks and Green, who are 28 and 22, respectively, are essential players for Australia in the future.
"They are going to get better as they get more international experience," Goorjian said of the trio.
Longtime NBA guard Patty Mills, who celebrated his 35th birthday on August 11, provided 11 points and nine assists.
"I think tonight it was a big game for us," Green said. "It was a bounce-back game that we needed to have. We had an emphasis on playing hard and X (Cooks) did an amazing job with second-chance points and it carried to the whole team and gave us momentum."
The Boomers chalked up 21 assists and turned the ball over nine times.
Goorjian's squad, which earned the bronze at the 2020 Tokyo Olympics, outscored the hosts 68-34 in the paint. What's more, Australia swatted seven shots, disrupting Japan's inside attack on several occasions.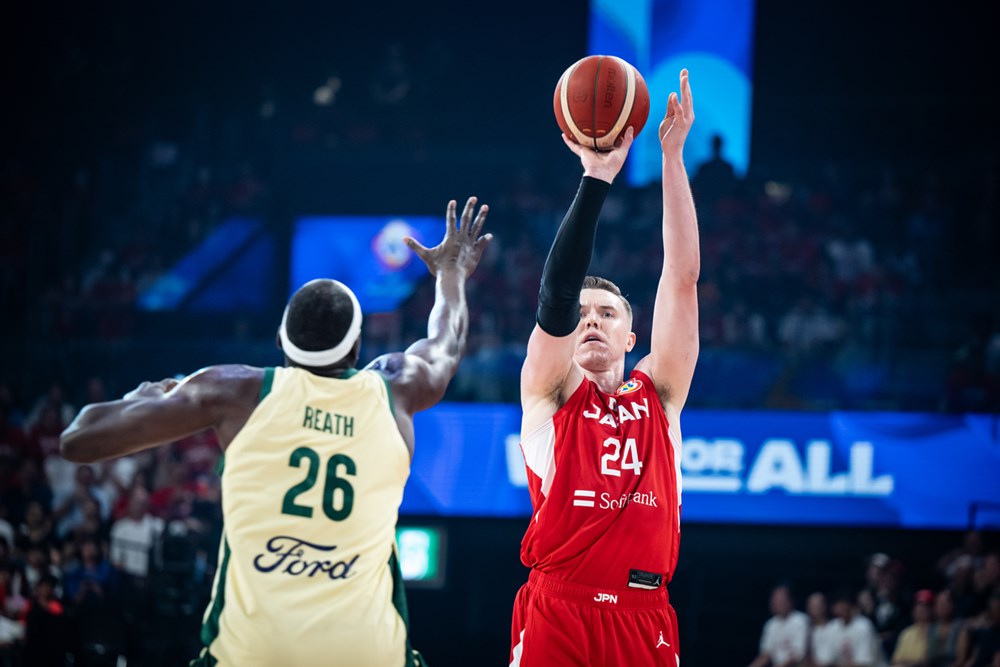 Key Performers for Japan
Hawkinson scored a game-high 33 points and pulled down seven rebounds. He finished 13-for-16 from the floor. Watanabe, who fouled out in the fourth quarter, had 24 points and seven rebounds.
Hovasse described Watanabe as being "back to normal form" after a recent ankle injury.
Yuki Togashi provided 14 points and seven assists, Keisei Tominaga scored eight points on 4-for-17 shooting (0-for-10 on 3s), Yudai Baba had five points and Yuki Kawamura contributed three points and seven assists.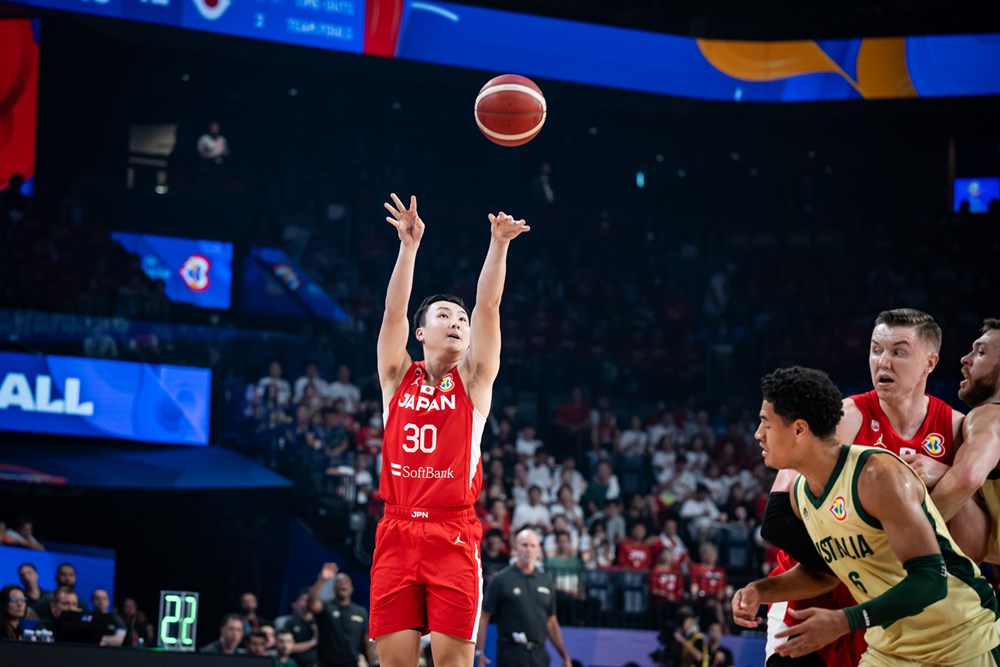 Two days earlier, Kawamura and Tominaga combined for 42 points against Finland, with the former scoring 25 in Japan's dramatic comeback win.
"They're getting great experience against some great competition, and they're not backing down." Hovasse said of Kawamura and Tominaga.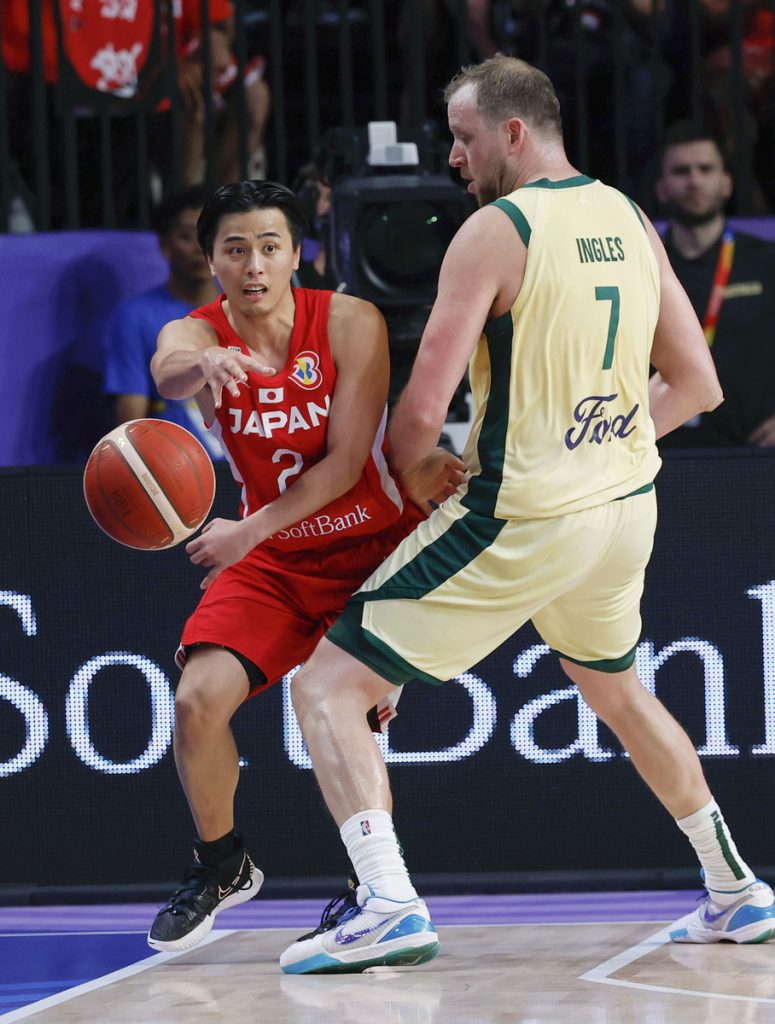 In his analysis of the game against Australia, Hovasse's squad faced a similar problem against Germany, when it had a slow start in the first half and trailed 53-31 at halftime on August 25.
"Once we get to halftime, I think the guys are settled in and settled down," Hovasse told reporters. "And then we start to play our best basketball. But we can't do that moving forward.
"We always talk about playing for 40 minutes, and when you play against teams like Germany and Australia, obviously 20 minutes is not enough."
Australia's Blueprint for Success
"I just think the blueprint for our success for what we've talked about leading into this ― the small ball, the switching, the defense ― the blueprint was the first half," Goorjian told reporters.
Indeed, the first half set the tone for the Boomers.
Australia twice led by 18 points in the second quarter before 4 minutes remained until halftime, 41-23 after Duop Reath scored inside.
Moments later, Giddey canned a 3 to make it 51-28, Australia's then-largest lead of the game, at the 2:19 mark.
Australia outscored Japan 32-18 in the second quarter and took a 57-35 advantage into the second half.
Giddey (14 points, seven assists), Cooks (14 points 7-for-11 shooting) and Green (10 points, three steals) led Australia's impressive offense in the first 20 minutes.
Australia owned a 40-10 edge over Japan in points in the paint before the break. It was a sign of things to come in the second half.
"The assistants were saying to me these guys are locked in, they know what's at stake," Goorjian said later.
Hawkinson and Watanabe scored 11 and 10 points, respectively, for Japan in the first half. Togashi added eight, making a pair of 3s. Tominaga was 2-for-10 from the floor, including 0-for-6 on 3s, for four points, while Kawamura was scoreless.
Japan made 13 of 33 shots in the opening half. On 3-point attempts, the totals were 4 of 17.
Germany Remains Unbeaten at Basketball World Cup
In Group E's early game on Tuesday, Germany pounded winless Finland 101-75.
Five players reached double figures in points for Germany: Isaac Bonga and Dennis Schroder (15 apiece), Johannes Thiemann (13), Moritz Wagner (12) and Andreas Obst (11).
Germany, which closed out the first round with three wins in as many games, dished out 29 assists against nine turnovers. Its offense performed at a high level against Finland, including making 28 of 36 shots from 2-point range.
Olivier Nkamhoua led Finland with 14 points.
RELATED:

Author: Ed Odeven
Find Ed on JAPAN Forward's dedicated website, SportsLook. Follow his [Japan Sports Notebook] on Sundays, [Odds and Evens] during the week, and X (formerly Twitter) @ed_odeven.