BayStars Starter Trevor Bauer Fans 9 to Pick up Win in NPB Debut
Scattering seven hits over seven innings, 2020 NL Cy Young Award winner Trevor Bauer plays a starring role in Yokohama's 4-1 win over the Hiroshima Carp.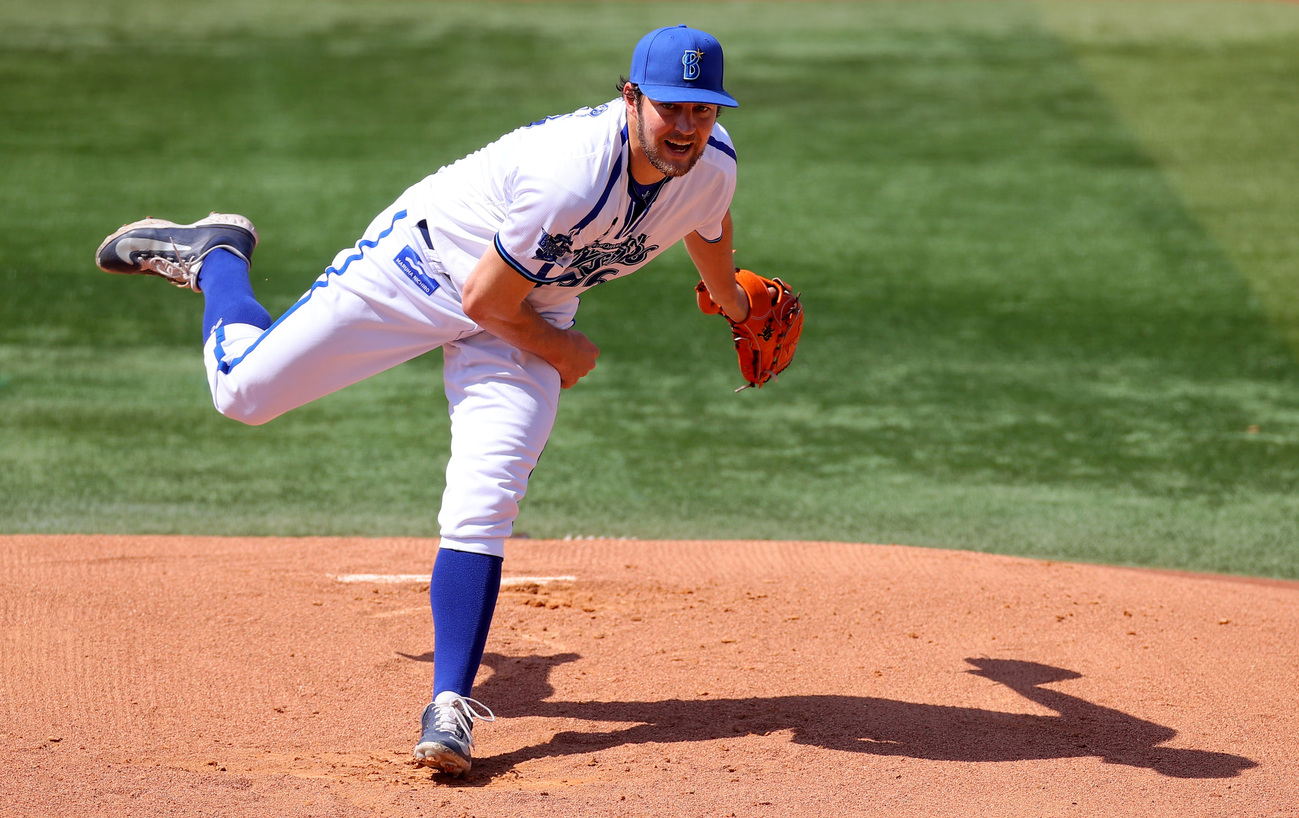 Former Los Angeles Dodgers pitcher Trevor Bauer went seven strong innings to pick up the win in his NPB debut on Wednesday, May 3 as the Central League-leading Yokohama DeNA BayStars beat the Hiroshima Carp 4-1.
Playing before a near-capacity Golden Week crowd of 33,202 at Yokohama Stadium, the 32-year-old right-hander got off to a strong start by retiring the side in order in the first.
But Bauer, who won the 2020 National League Cy Young Award while pitching for the Cincinnati Reds, gave up a solo homer to Matt Davidson in the top of the second inning as the Carp took an early 1-0 lead.
Davidson, Bauer's former teammate in Cincinnati, connected on a high fastball into the left-field stands for his sixth homer of the season, and is one behind Sho Nakata of the Yomiuri Giants who leads the Central League.

"My ex-teammate got me," Bauer was quoted as saying by The Associated Press. "I don't know how far it went. I talked to him before his next at-bat and I said: 'Why do you have to do that to me?' "
Before his debut with the top team, Bauer had three Eastern League games in which he had 17 strikeouts over 16 innings with a 2.25 ERA.
Yokohama tied the game in the bottom of the fourth when Masayuki Kuwahara barely beat out a throw from the shortstop for an infield single that allowed Taishi Kusumoto to score from third.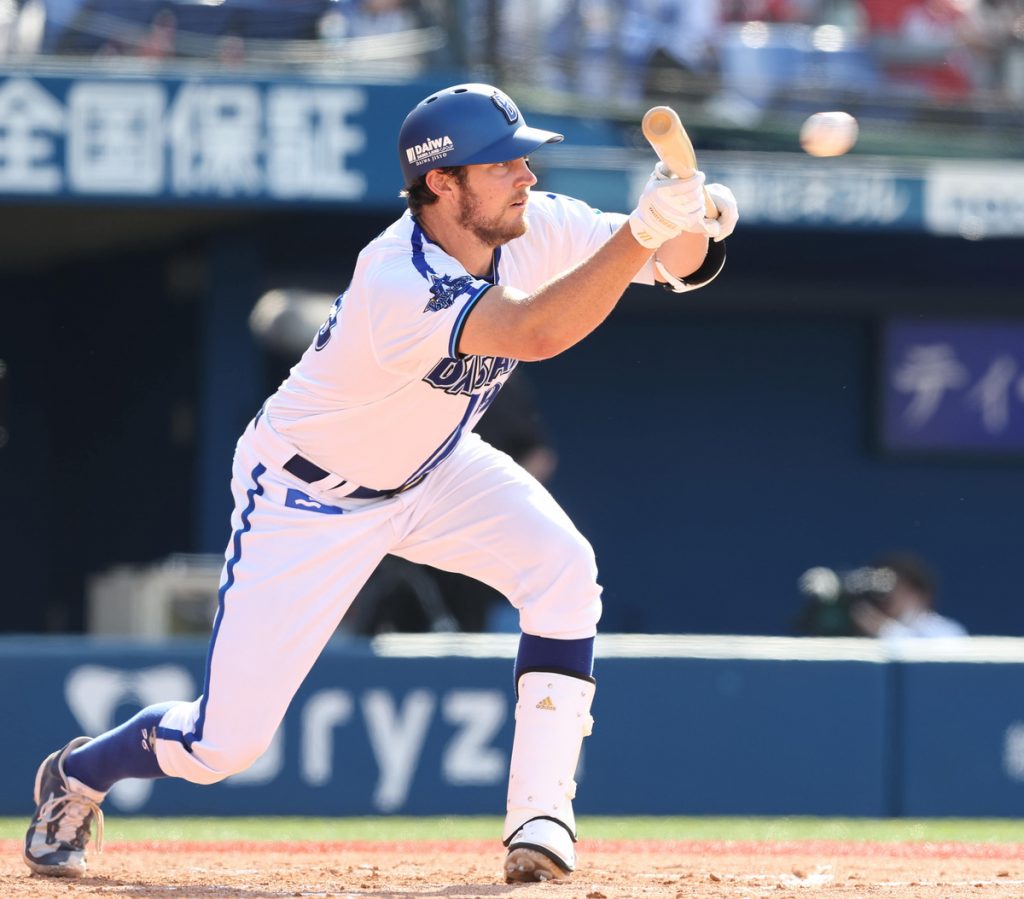 Bauer Chips in on Offense
Bauer contributed to the lead in the fifth with a one-out sacrifice bunt that moved Yota Kyoda over from first to second.
Kusumoto then drove Kyoda in with a single to center off Hiroshima starter Aren Kuri to make it 2-1.
Speedster Kuwahara led off the sixth with a triple to right and scored on Taiki Sekine's sharp single to make it 3-1 for the home team.
Bauer came up with none out and the bases loaded in the sixth but seemed content not to swing the bat and went down looking for the first out.
Kuri was taken out after that and Hiroshima reliever Chiaki Tone issued a bases-loaded walk to Keita Sano for Yokohama's fourth run of the game.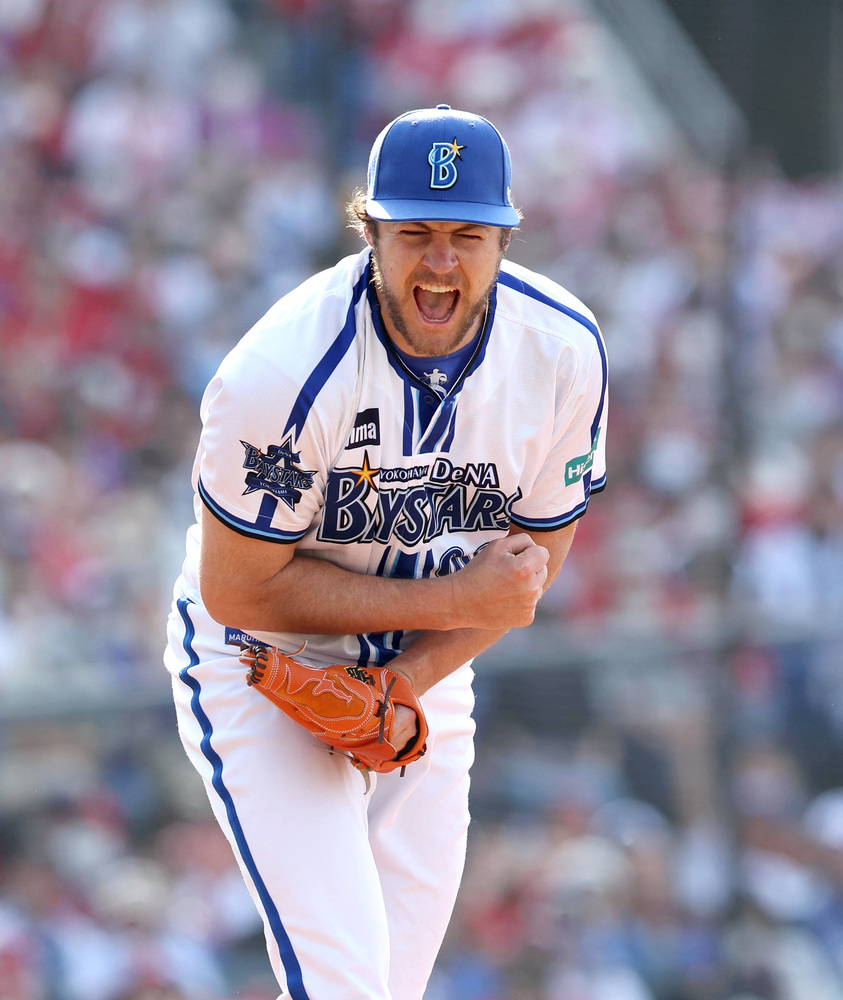 Bauer Works Out of Jam in Seventh
Bauer gave up two hits in the seventh as he reached 90 pitches. That prompted a visit from Yokohama pitching coach Takashi Saito with two out and runners at second and third.
But the BayStars stuck with Bauer, who finally struck out pinch hitter Ryohei Matsuyama and celebrated with a hearty "guts pose" for what was his last out of the day.
Bauer (1-0) struck out nine and gave up one run on seven hits with one walk on 98 pitches over seven complete innings.
"I felt great," Bauer said, according to The Associated Press before adding, "I just felt normal, the body felt good: command, velocity, results. All good. It was a great day."
It was exactly the type of start the BayStars envisioned when they signed him to a one-year deal in March.
Bauer was replaced by Hiromu Ise, who worked a scoreless eighth while Yokohama closer Yasuaki Yamasaki pitched a shaky ninth to earn the save.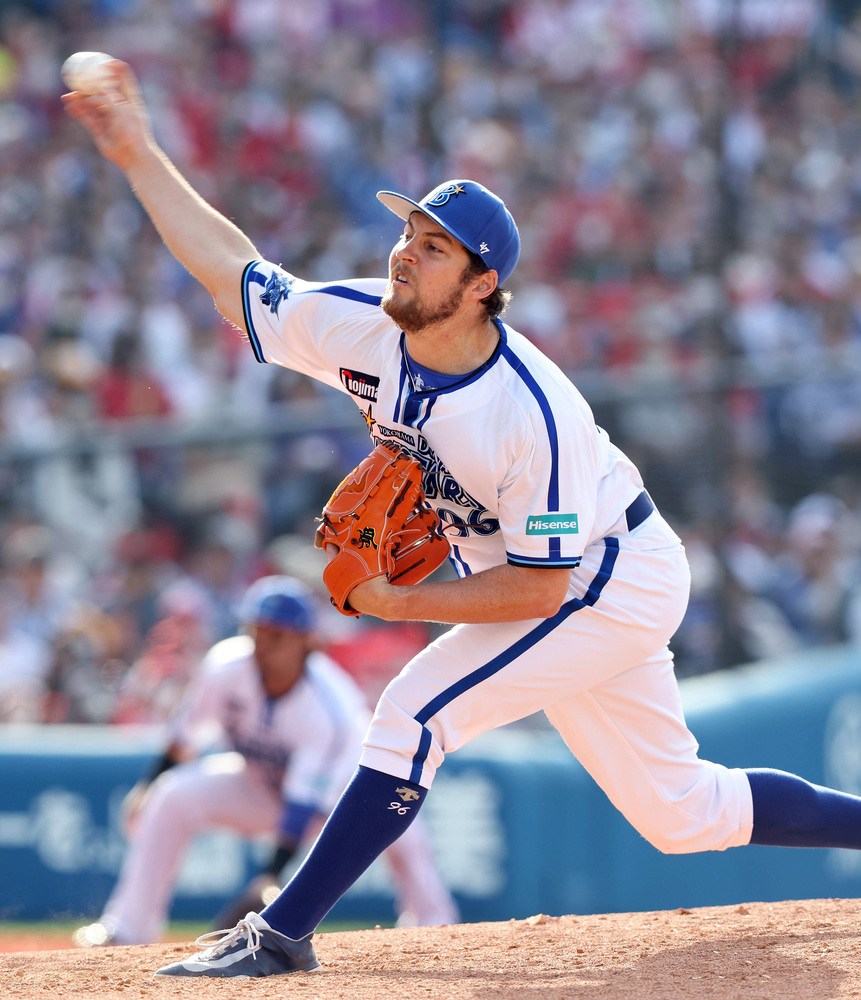 Sexual Assault Allegations and a Record Suspension
In July of 2021, MLB placed Bauer on administrative leave while an investigation was opened into sexual assault allegations that had been made against him.
He received a record 324-game suspension from Major League Baseball in April of 2022.
In December of 2022, Bauer's suspension was reduced to 194 games, reinstating him immediately.
Other MLB teams could have signed Bauer, who has a career 83-69 record with a 3.79 ERA, but none did and the BayStars offered him a deal that was announced in March.
Bauer is seen as a highly controversial figure in MLB circles not only over the sexual assault allegations, which were never proven, but also his social media presence.
There was new controversy even before his first start when the BayStars posted a video of Bauer on the team's Twitter feed encouraging fans to join him in doing his "sword celebration" after he gets a strikeout.
"When I get a strikeout, I do the sword celebration, please join me in doing the celebration," Bauer says as he mimicked putting a sword in a sheath.
But closer Yamasaki was apparently not amused saying on Twitter that the team should not be encouraging the fans to do a "sword celebration."
He later clarified that his criticism was directed at the team and not Bauer. Yamasaki said he spoke to Bauer and that the former major leaguer was an important member of the team.
There was no evidence of a sword celebration in Wednesday's game, either by Bauer or the Yokohama fans.
RELATED:

Author: Jim Armstrong
Jim Armstrong is a longtime journalist who has covered sports in Japan for over 25 years. You can find his articles on SportsLook.