Brazil Edges Japan 1-0 on Late Penalty by Neymar
Hajime Moriyasu's side defended well but couldn't find an equalizer.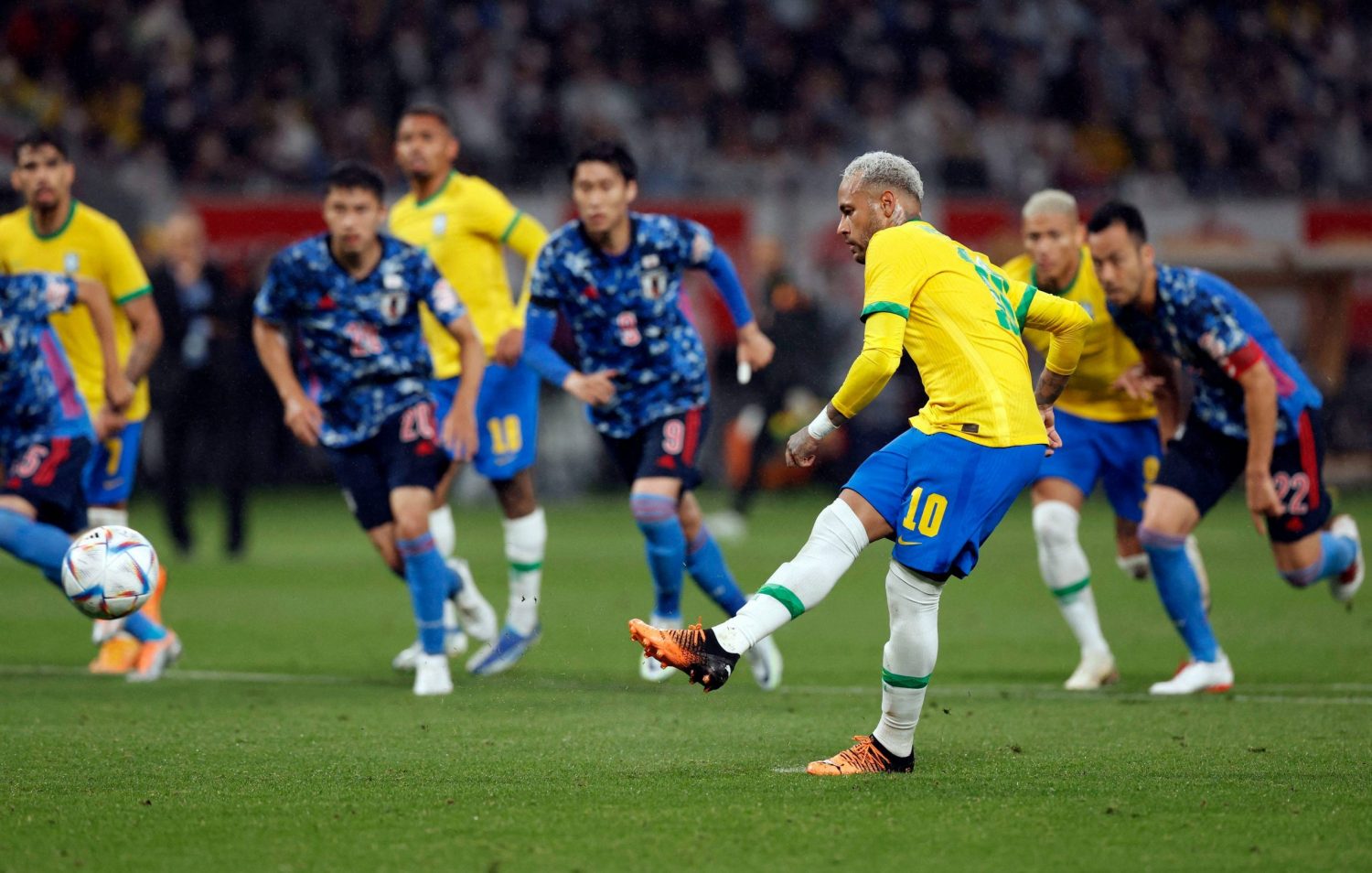 Neymar scored on a penalty kick late in the second half as world No. 1 Brazil beat Japan 1-0 in a friendly on Monday, June 6 at National Stadium.
Japan defended well in the second half but Wataru Endo took Richarlison down in the area in the 76th minute just after the Brazilian attacker hit the post.
Neymar then calmly slotted into the back of the net on the ensuing penalty kick in the 77th minute, sending Japan goalkeeper Shuichi Gonda the wrong way.
Brazil went on the attack from the outset when Neymar made a nifty back heel pass to Paqueta, who hit the post in just the second minute.
Steady rain made for a slick pitch as both sides struggled to find chances early on.
Neymar came close in the 27th with an angled shot from the edge of the box that was parried away by Gonda, who made several scintillating saves.
Veteran defender Yuta Nagatomo gave the hosts a chance in the 36th minute when he attempted to beat Brazil 'keeper Alisson at his near post, smashing a shot from the tightest of angles into the side netting.
"We defended well against a quality team," Japan defender Maya Yoshida said. "I got the sense that many fans came to see Brazil tonight, but as the match went on they got more and more behind us."

Valuable Test for Japan
The loss brought Japan's eight-match unbeaten run to an end. Japan coach Hajime Moriyasu said it was a game upon which to build for World Cup games against tough opponents Germany and Spain.
"The players were aggressive and challenged against a strong team," Moriyasu said. "That was a positive element for us but we still need to find a way to win and take it up a notch."
The friendly against the five-time World Cup winners was one of four games Japan is playing in preparation for this year's FIFA World Cup.
Japan, which beat Paraguay 4-1 on June 2 in Sapporo, will also face Ghana on June 10 in Kobe and either Tunisia or Chile on June 14 in Suita, Osaka Prefecture, in the two-round Kirin Cup tournament.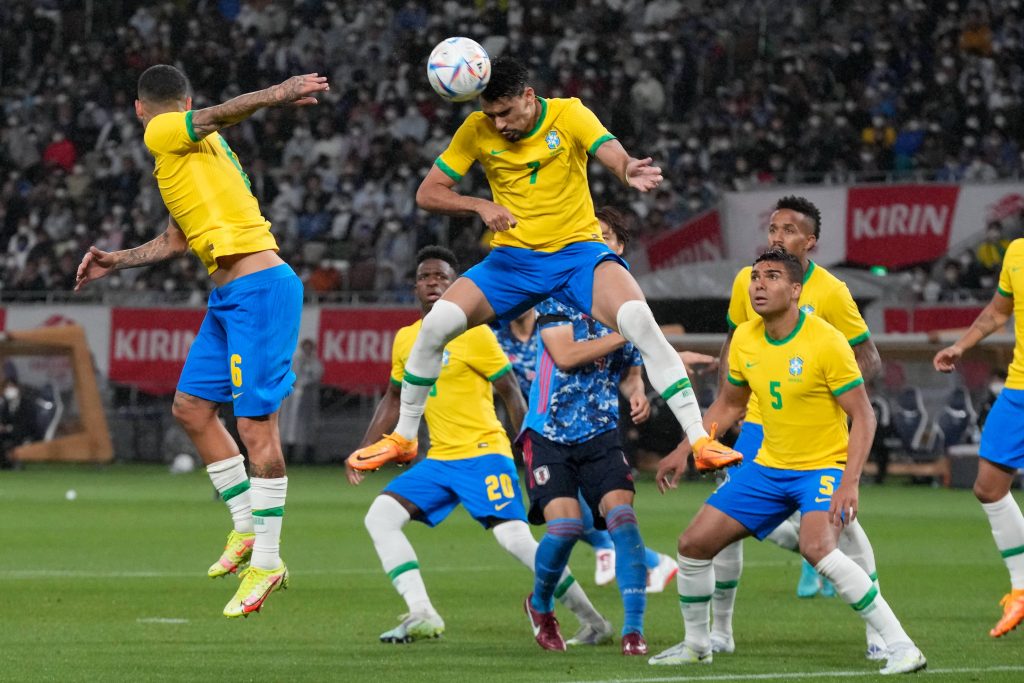 Brazil Extends Unbeaten Streak
Japan, ranked 23rd, has never beaten Brazil. Samurai Blue had a record of 10 losses and two draws heading into Monday's match.
Coming off a 5-1 thrashing of South Korea last week in Seoul in which Neymar netted two goals, Brazil has shown why it will be favored to win the World Cup, which takes place in Qatar from November 21 to December 18.
"We expected this to be a tougher match [against Japan], but we also played better against South Korea," Brazil defender Marquinhos was quoted as saying by The Associated Press. "We made some mistakes that gave them confidence. This is a good test against a team that is ready for the World Cup."
Brazil won the gold medal at the Tokyo Games last year, beating Spain 2-1 in the final.
While Olympians like Richarlison and Bruno Guimaraes have found a place in Tite's senior squad, it's still clear that Neymar will play a central role in Qatar.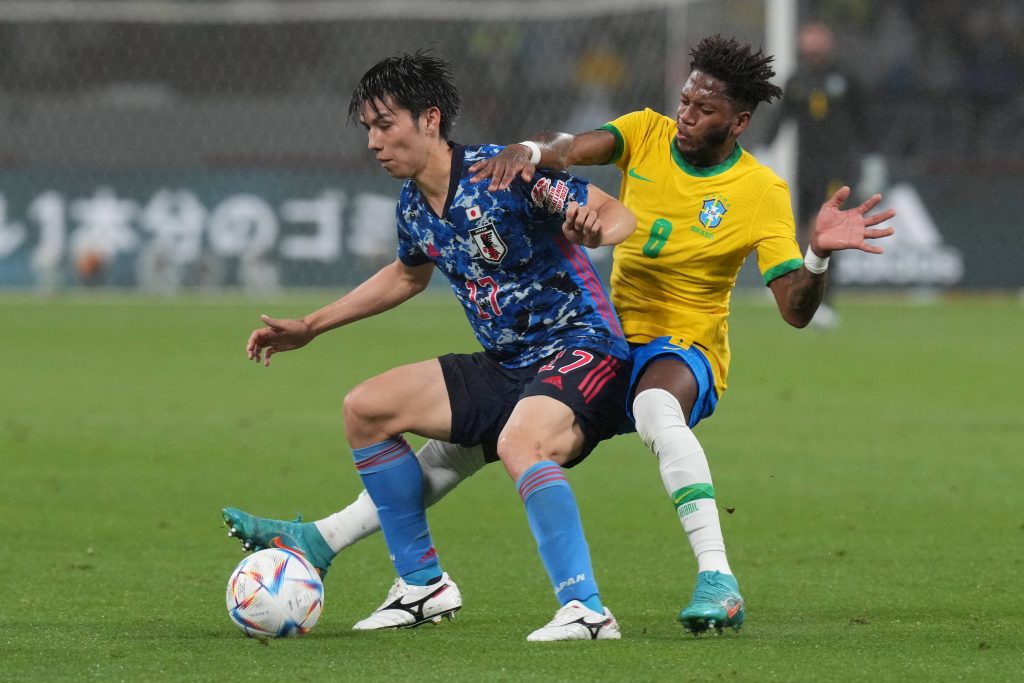 Japan was playing in its first game at the National Stadium since it was rebuilt ahead of the delayed 2020 Tokyo Olympics.
Japan faces a daunting task in Qatar as it has been drawn in a tough group with four-time World Cup winner Germany as well as 2010 champion Spain.
Moriyasu's squad is relying more on rising stars like Kaoru Mitoma, who scored both goals in a 2-0 victory over Australia in March that allowed the Samurai Blue to book a place in the 2022 World Cup. Mitoma also scored in the 4-1 win over Paraguay.
Author: Jim Armstrong
The author is a longtime journalist who has covered sports in Japan for more than 25 years. You can find his articles here.