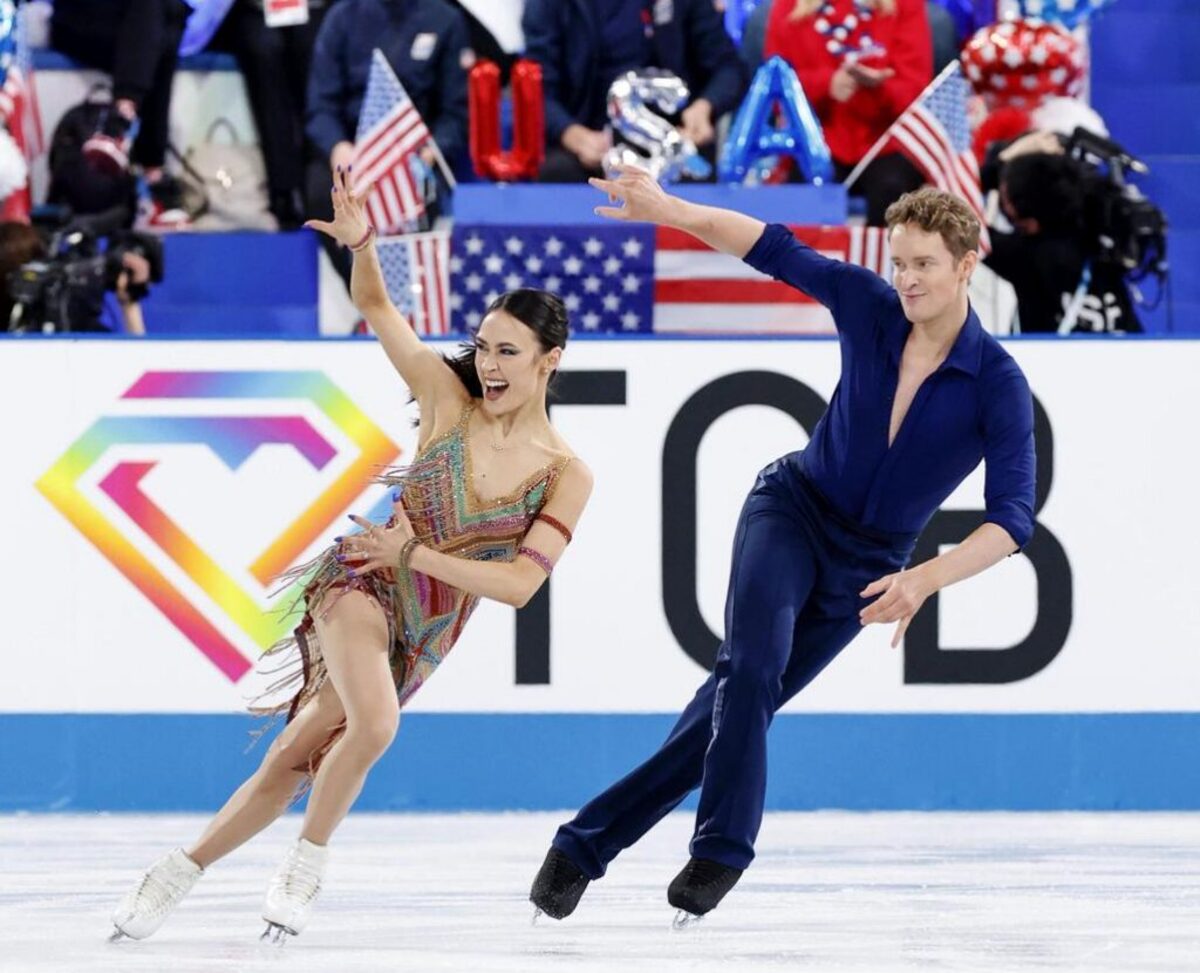 Behind strong performances from ice dance world champions Madison Chock and Evan Bates and world bronze medalist Ilia Malinin, the United States seized the lead on the first day of the World Team Trophy at Tokyo Metropolitan Gymnasium.
Chock and Bates spotted the US to an early advantage by earning 12 points with their victory in the rhythm dance on Thursday afternoon, April 13, while Malinin added another 12 with his triumph in the men's short program in the evening.
The four-time champion Americans lead with a tally of 50 points, with South Korea in second place at 39, while Japan stands in third on 36.
Chock and Bates won with a score of 93.91 with their routine to David Bowie's "Let's Dance." Italy's Charlene Guignard and Marco Fabbri took second at 90.90, while Canada's Piper Gilles and Paul Poirier were third on 88.37.
Kana Muramoto and Daisuke Takahashi came in fourth with 78.38 to give Japan nine points.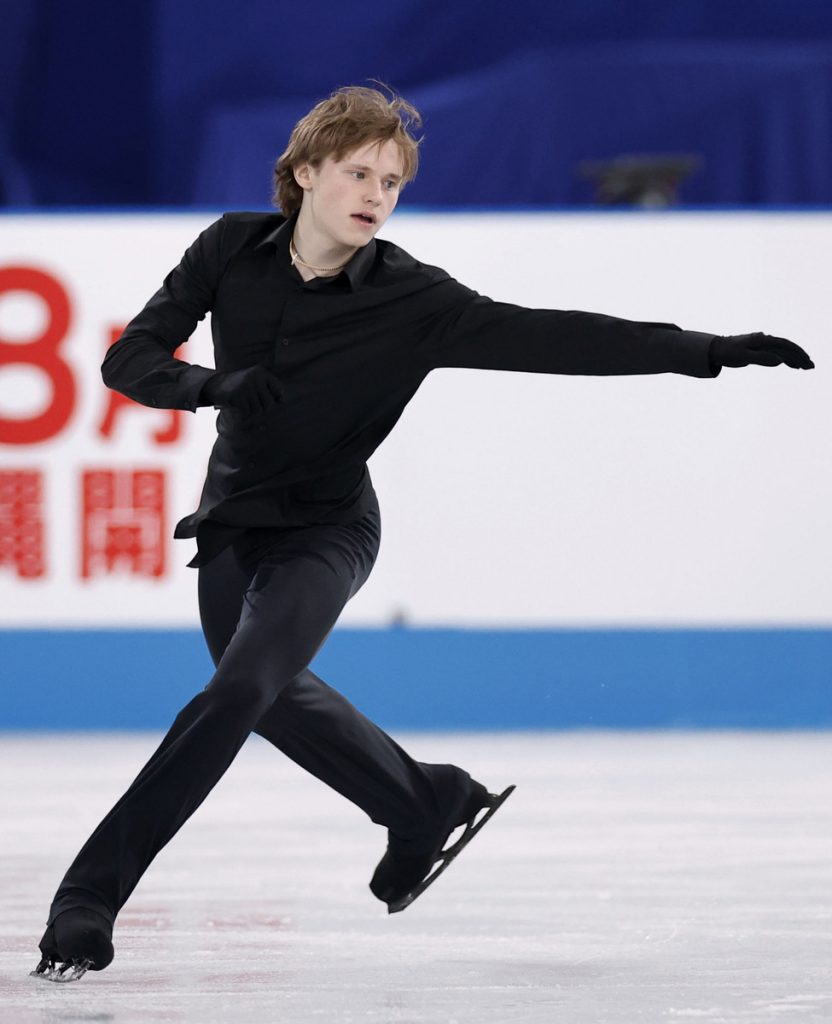 Malinin prevailed with a mark of 105.90 after landing two huge quads in his performance to "I Put A Spell On You." The 18-year-old opened with a titanic quad lutz/triple toe loop combination jump, then hit a quad toe loop and went on to land a nice triple axel. He earned level fours for his spins and step sequence.
"It's an incredible feeling being out there in front of the fans, and performing for your team was just a different atmosphere," Malinin commented.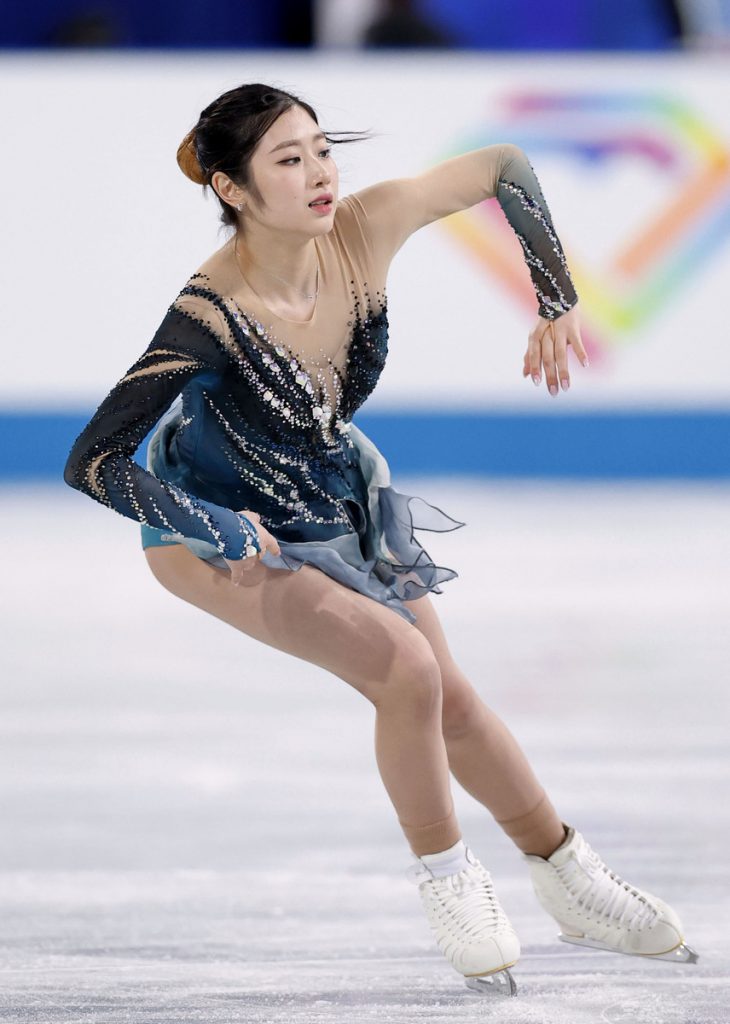 Lee, Cha Both Shine in Short Programs
Strong showings by world silver medalists Haein Lee and Jun Hwan Cha powered South Korea this night, with both showing their results in Saitama in March were no fluke.
Lee bested world champion Kaori Sakamoto with 76.90, while Cha took second behind Malinin at 101.33. The future looks bright for South Korea with Cha and Lee just entering their primes.
"I was not nervous today because all of our team cheered for me and they gave me a lot of good energy," Lee remarked.

She added, "I feel really joyful with my program and I am satisfied with my scores."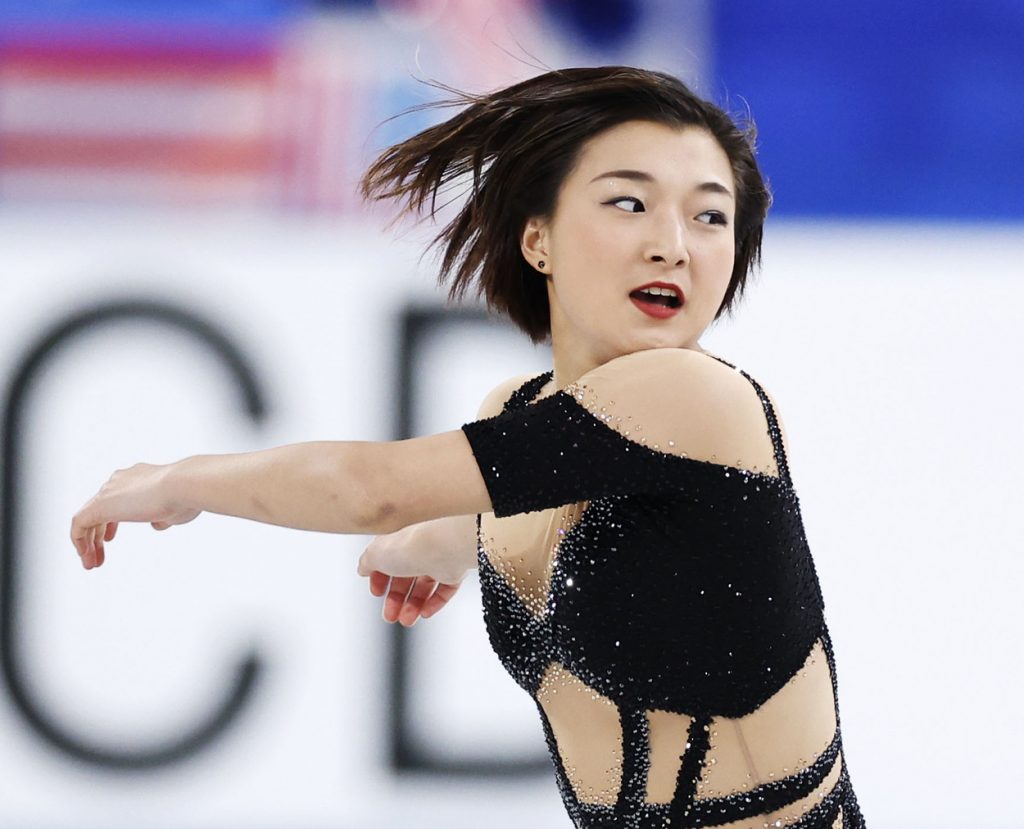 Sakamoto fell on the back end of her triple flip/triple toe loop combo to "Rock With U" by Janet Jackson. She was in good shape until the mistake and ended with 72.69.
"I probably came down due to insufficient rotation," Sakamoto noted before adding, "I was really worried about whether it would be better to do a double or challenge a triple."
Isabeau Levito of the US was third on 71.22.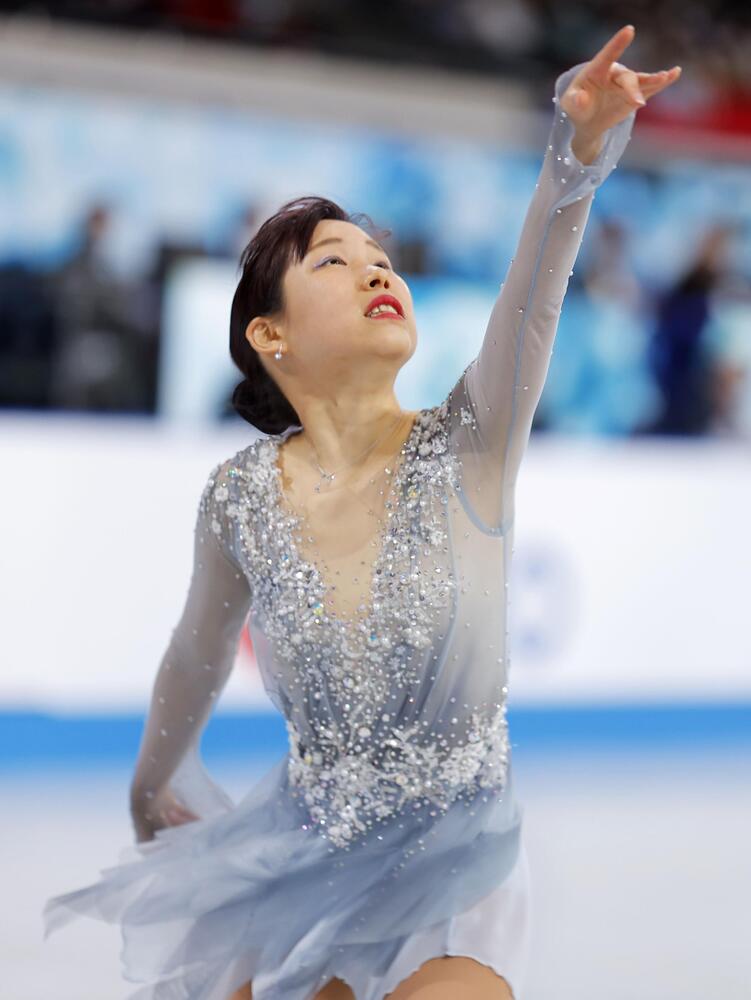 Mihara Struggles on First Day
Mai Mihara came in fifth at 66.85 after botching both ends of her planned triple lutz/triple toe loop combo. She doubled the first half and then under-rotated the back end of the latter half.
"Today's performance was a bit lacking in power from the beginning," Mihara stated. "I was disappointed that my score didn't improve, but after the performance I was warmly welcomed by my teammates."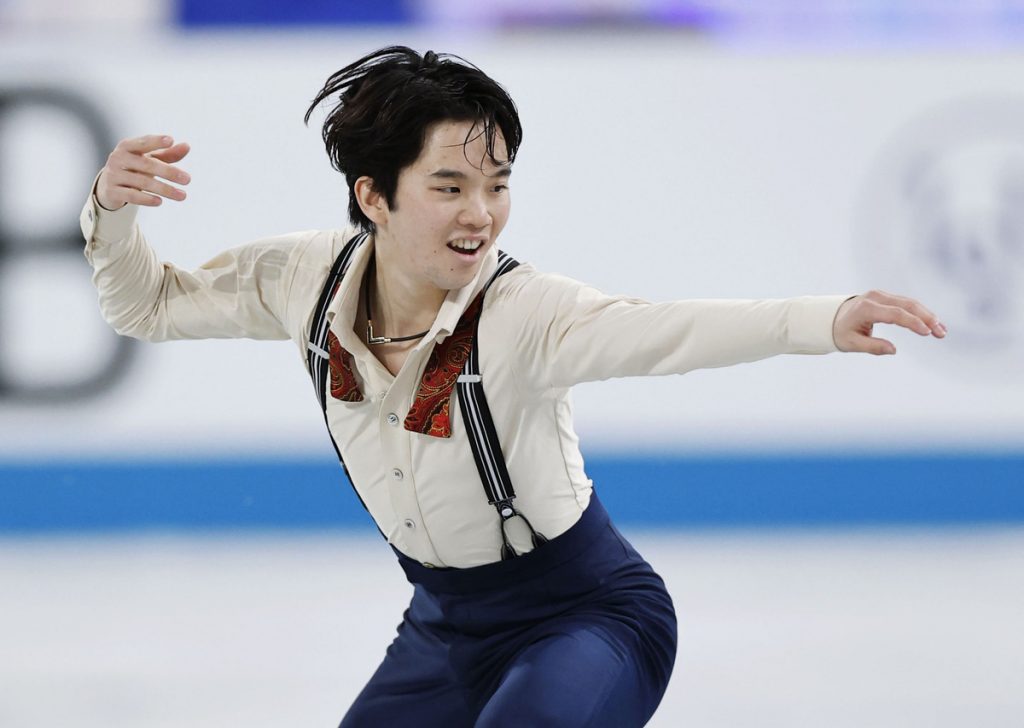 Tomono, Sato in 7th, 11th Place
Sakamoto and Mihara combined to bring Japan 19 points, and that was a good thing, as Kazuki Tomono and Shun Sato both struggled in their short programs.
Tomono was seventh with 89.36, while Sato came in 11th at 76.45. Their results brought the Hinomaru just eight points.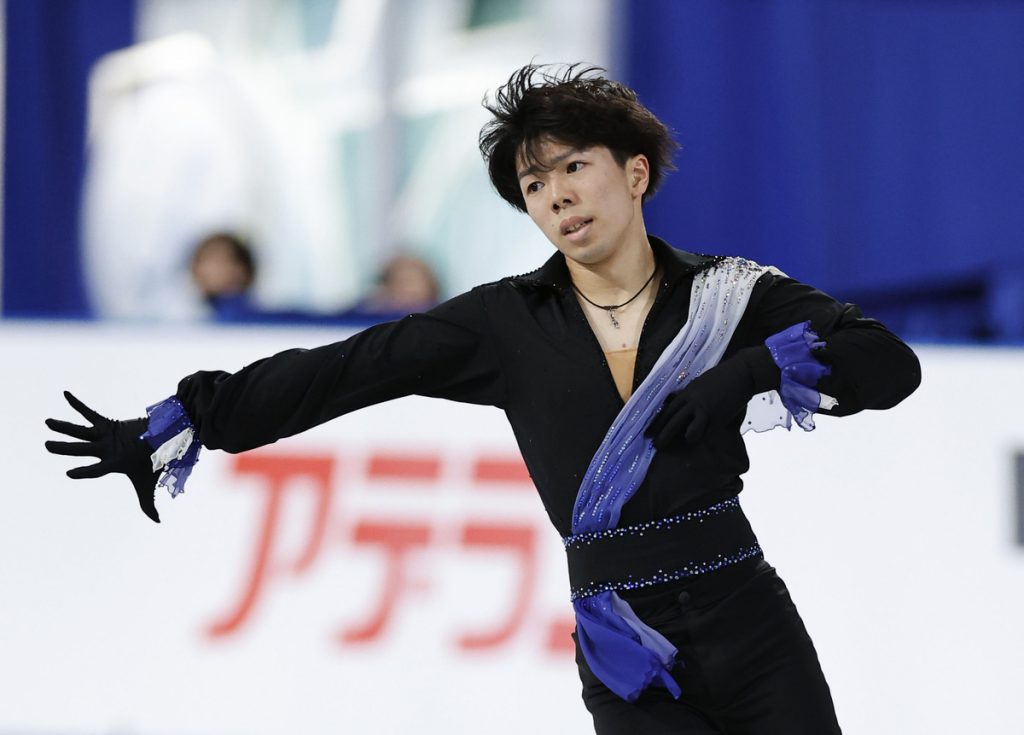 The World Team Trophy will continue on Friday with the pairs short program, the free dance and the women's free skate.
RELATED:
Author: Jack Gallagher
The author is a veteran sports journalist and one of the world's foremost figure skating experts. Find articles and podcasts by Jack on his author page, and find him on Twitter @sportsjapan.