Chock/Bates, Levito Keep US on Top in World Team Trophy
Madison Chock and Evan Bates earn the ice dance title, helping Team USA take a big lead over South Korea heading into the final day of the World Team Trophy.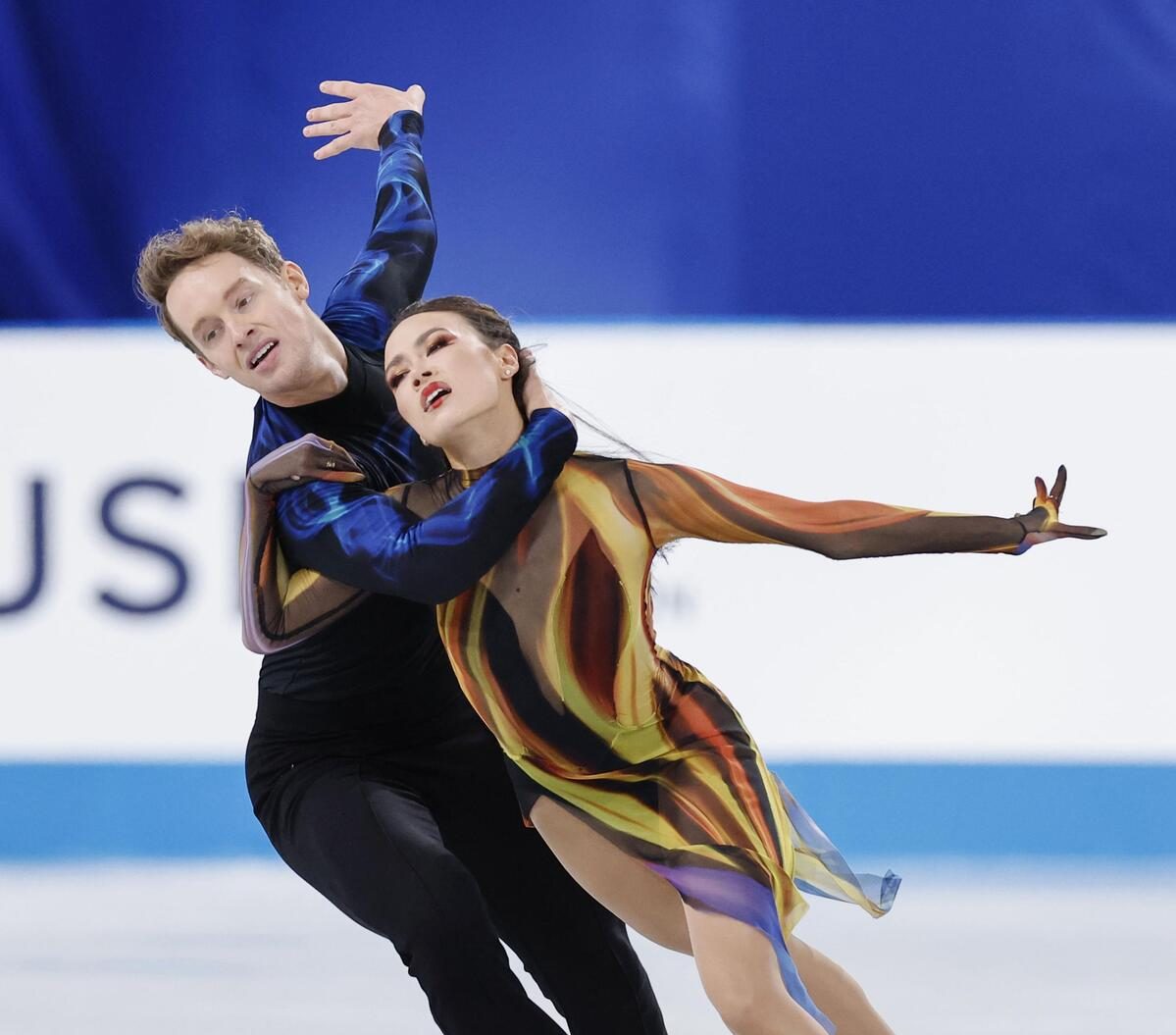 A stellar performance by world champion ice dancers Madison Chock and Evan Bates along with a solid effort from Isabeau Levito kept the United States in first place with a commanding lead after the second day of the World Team Trophy.
Chock and Bates were fantastic for the second night in a row on the way to winning the free dance with their skate to "Souffrance" and "Les Tectoniques" before an appreciative crowd on Friday, April 14 at Tokyo Metropolitan Gymnasium. The Americans finished first with a score of 138.41 to give the US 12 points.
"It just feels wonderful," Chock stated before adding, "It's a feeling of freedom, happiness and pride. To bring our season to a close with a performance like that is very special for us."
Heading into the final day of competition, the US leads with 90 points, South Korea is second with 75, while Japan sits in third place with 74. France is fourth at 60, with Italy fifth at 55 and Canada sixth on 51.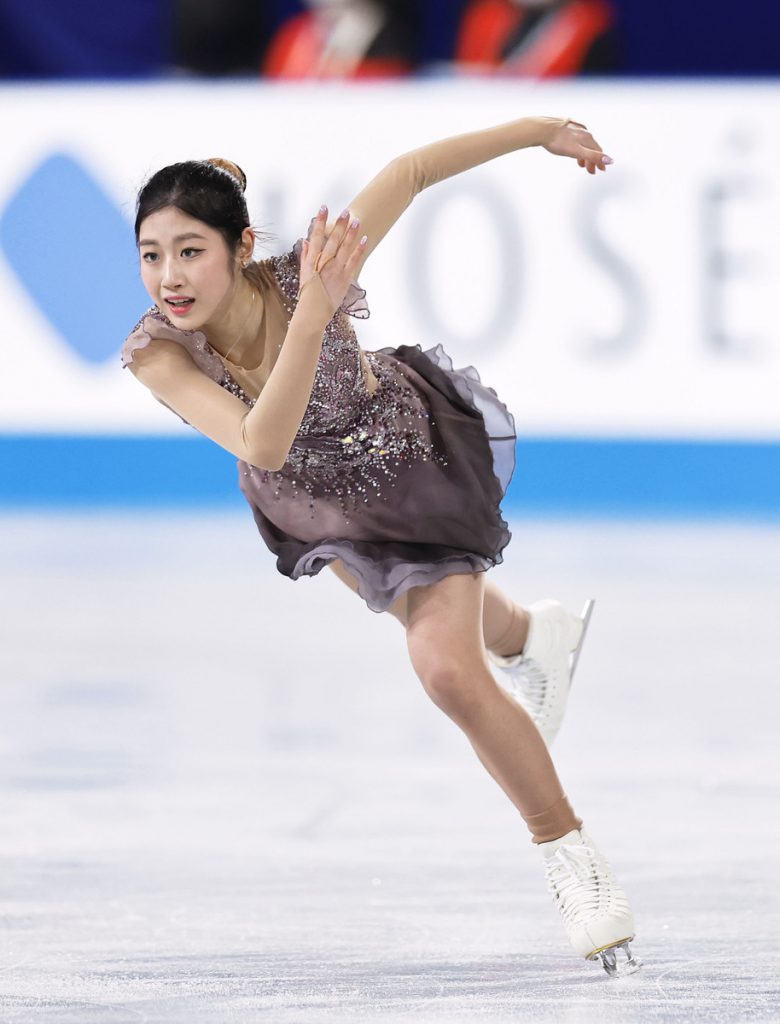 Lee Outperforms Sakamoto at World Team Trophy
World silver medalist Haein Lee of South Korea bested world champion Kaori Sakamoto for the second night in a row with a sublime showing in the women's free skate. The 17-year-old won with a tally of 148.57.
Skating to "Phantom of the Opera," Lee landed six clean triple jumps and earned level fours on her spins and step sequence. The triumph gave South Korea 12 points and a good shot at the silver medal on Saturday.
"I think I did really well today, no mistakes," Lee commented.

She added, "I am very happy I did the best for my team by earning 12 points for them twice."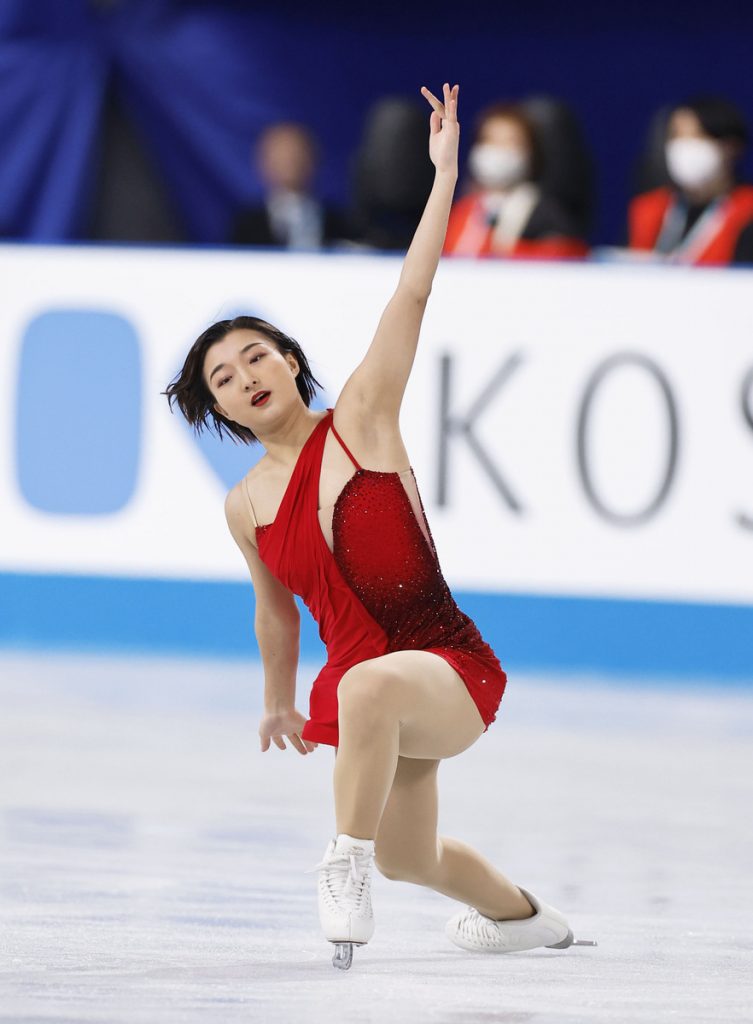 Sakamoto, who came in second with 145.75, fell late in her program for the second straight night. The 23-year-old went down on the back end of a double axel/triple toe loop combination jump. She did hit six clean triples and notch level fours on two of her spins and step sequence.
Two-Time World Champion Expresses Frustration
Sakamoto bemoaned the fall and vowed she would not forget it.
"I can't let it end here," Sakamoto proclaimed before adding, "I want to be able to carry on the frustration into next season."
Kim, Levito Aid Respective Teams' Medal Hopes
Lee's teammate Yelim Kim battled back from a tough short program to come in third with 143.59, helping South Korea's cause with 10 points.
"I am so happy and relieved," Kim said. "This was the last performance of the season and I am very happy I could end it with a clean program like this."
Levito was fourth with 142.65, which added nine points to the scoreboard for the US. The 16-year-old landed six clean triples and earned level fours on her spins and step sequence.
"I think I could have done better here and there, but I have done worse, so I am pretty happy," Levito remarked.

She added, "I think it was a decent performance."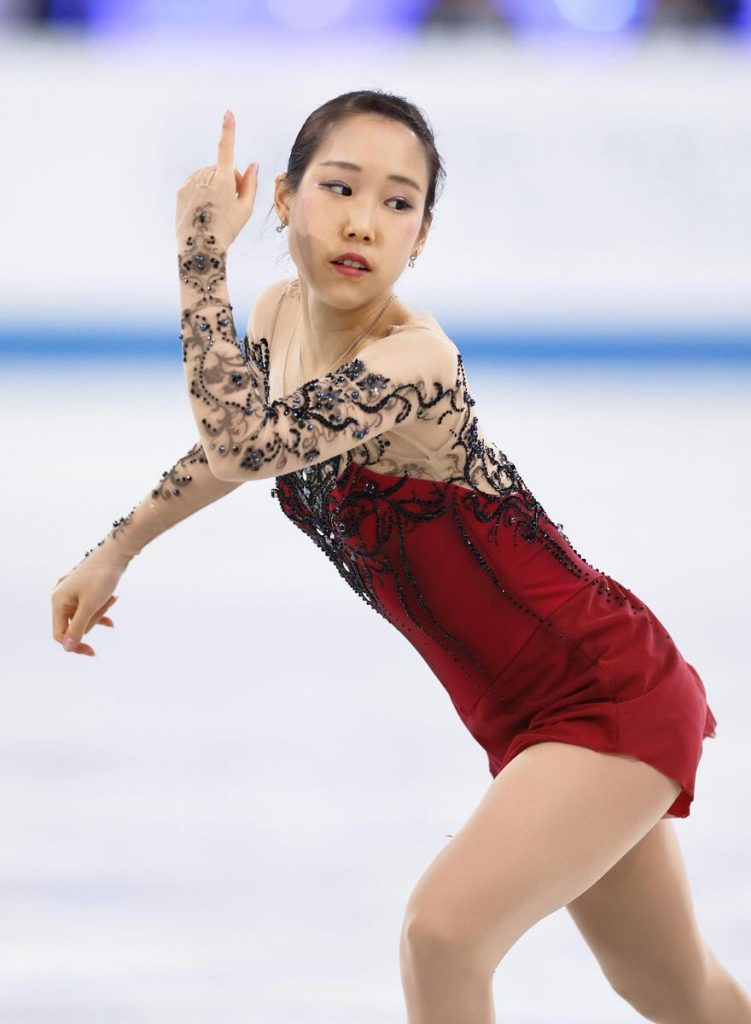 Mihara Finishes Fifth in Women's Program
Mai Mihara struggled in her skate and was fifth with 131.21, receiving three under-rotations on jumps and falling on a triple loop.
Other Results in Ice Dance Competition
Italy's Charlene Guignard and Marco Fabbri finished second in ice dance at 132.34, while Canada's Piper Gilles and Paul Poirier came in third on 128.48.
Kana Muramoto and Daisuke Takahashi were fifth with 116.63.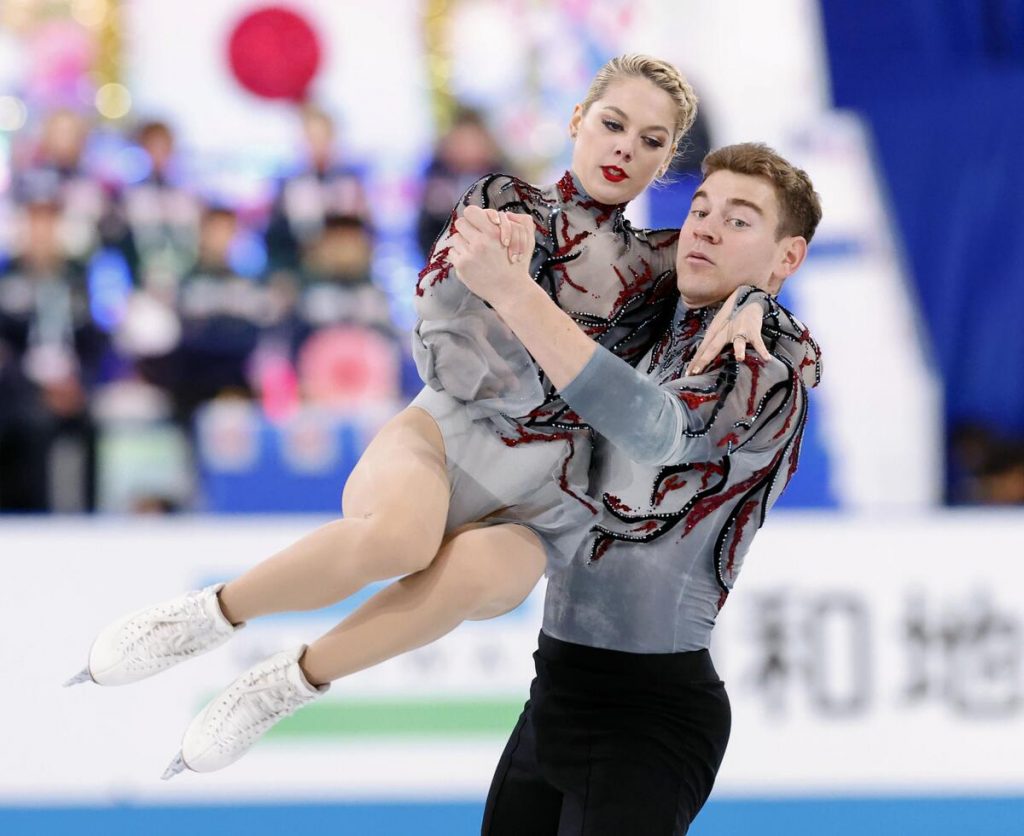 Americans Win Pairs Short Program
World silver medalists Alexa Knierim and Brandon Frazier of the US took the pairs short program earlier Friday with 82.25, topping world champions Riku Miura and Ryuichi Kihara, who were second at 80.47.
Canada's Deanna Stellato-Dudek and Maxime Deschamps came in third on 70.20.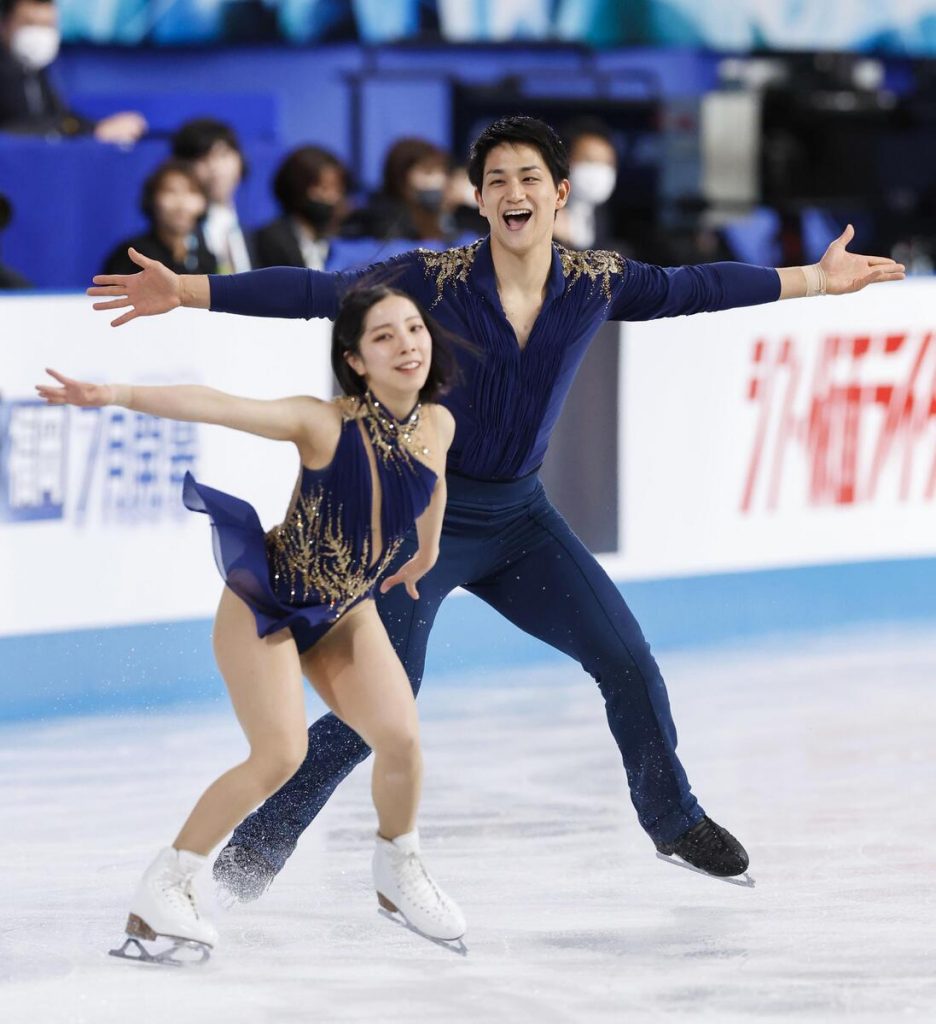 The World Team Trophy will continue on Saturday with the pairs and men's free skates.
RELATED:
Author: Jack Gallagher
The author is a veteran sports journalist and one of the world's foremost figure skating experts. Find articles and podcasts by Jack on his author page, and find him on Twitter @sportsjapan.