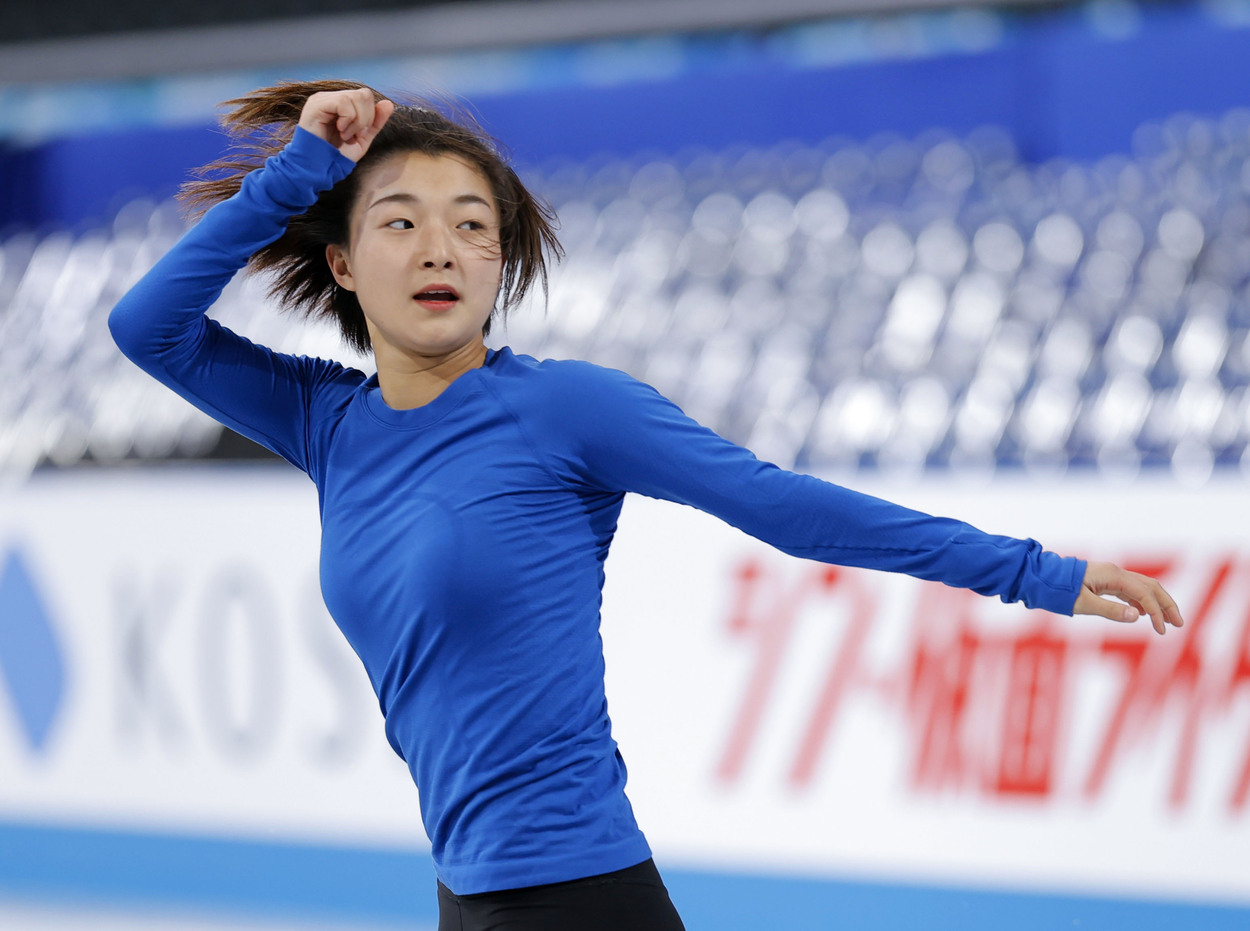 World champion Kaori Sakamoto worked on her free skate during the afternoon session of the official practice day on Wednesday, April 12 at Tokyo Metropolitan Gymnasium ahead of the World Team Trophy women's short program on Thursday evening.
Sakamoto, who turned 23 on April 9, practiced her program to "Elastic Heart" and "Lovation" as the music boomed out of the arena speakers overhead. She looked sharp. The Beijing Olympic bronze medalist spent extra time working on her spins at center ice after her run-through.
With fellow world champion Shoma Uno withdrawing due to a right ankle injury earlier in the week, Sakamoto will now be looked upon to lead the Japan team as it attempts to win the World Team Trophy for the third time and post its first victory since 2017 in the biennial event.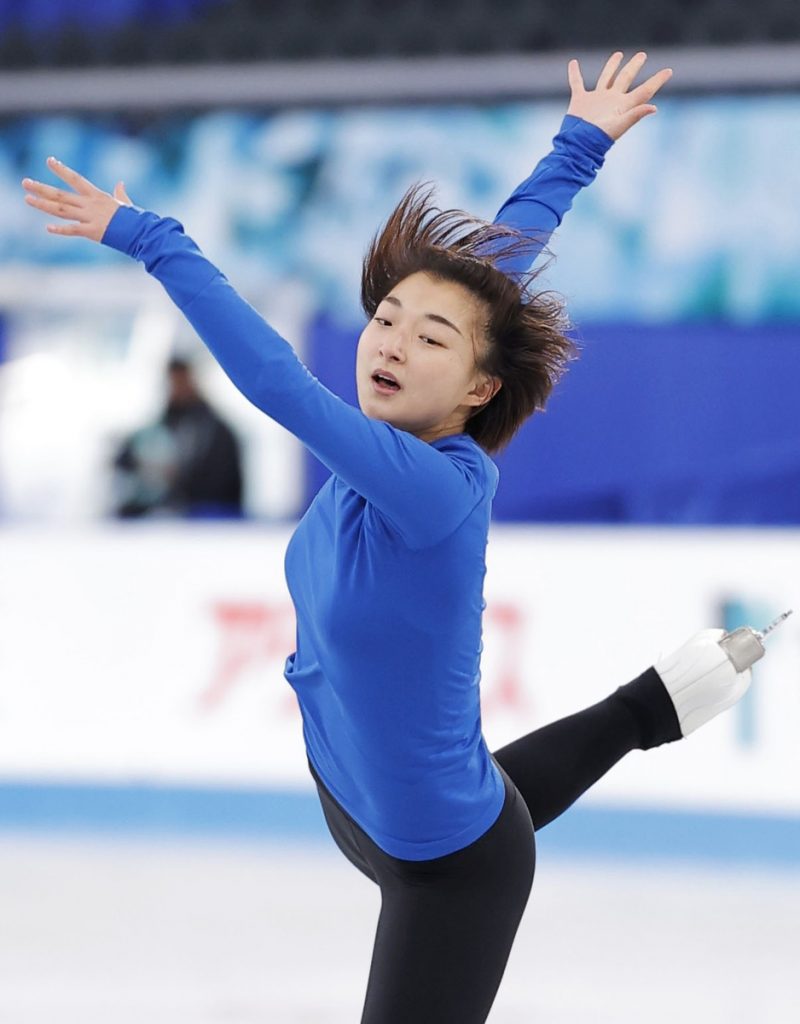 Since winning her second straight world title in Saitama in March, Sakamoto has been participating in shows and enjoying the break from competition.
"After the world championships I was freed from stress," Sakamoto stated. "I hope I can be healthy without any injuries."

She added, "I want to be able to get the team firmly in place."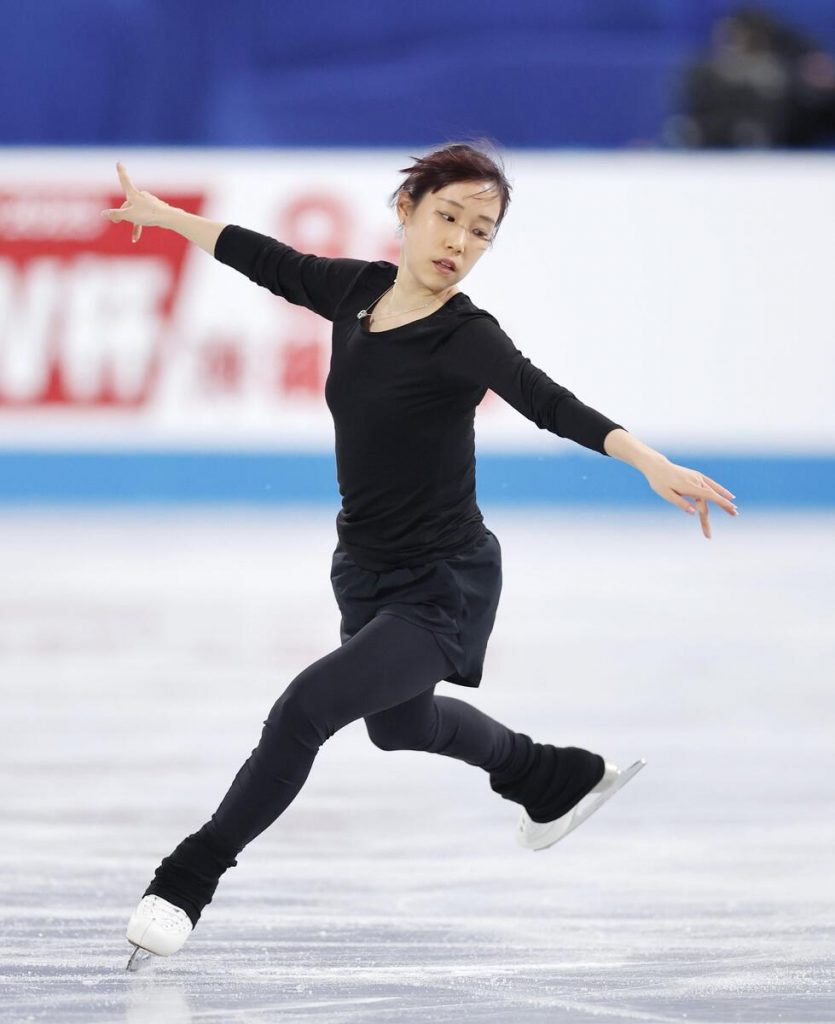 Mihara in World Team Trophy After a Six-Year Absence
Grand Prix Final titlist Mai Mihara also trained to her free skate of "El Amor Brujo" in the afternoon. The 24-year-old Mihara will be participating in the WTT for the first time since 2017.
Mihara, who finished a disappointing fifth at the worlds, is looking to end the season on a high note this week.
"I was frustrated with my performance (in Saitama), and the days when various parts were spinning around in my head," Mihara commented.

She added, "I want to do my best [and] I want to be able to contribute to the team."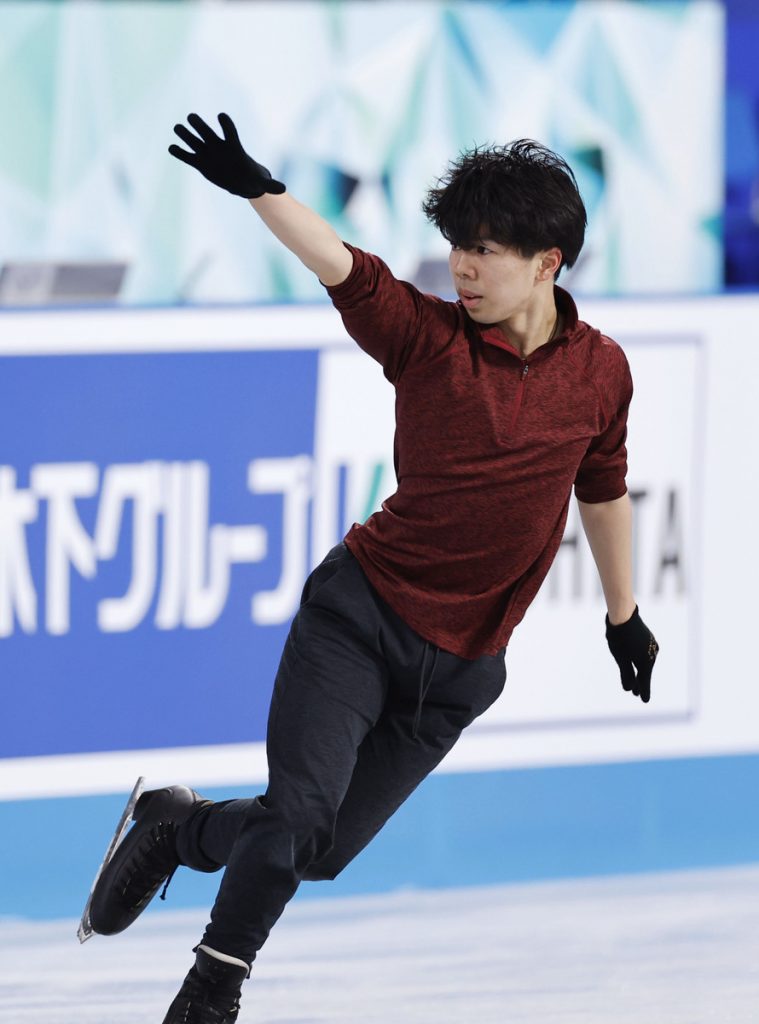 Sato Gears Up for Competition
Shun Sato, who has come on as a replacement for Uno, worked on his free skate to "Red Violin" in the morning session and his short program to "Carol of the Bells" in the afternoon. The 19-year-old said he was caught off guard when got the word earlier this week that he would be filling in for Uno at the WTT.
Sato, who was third at the Four Continents this season, indicated that he was already training toward next season when he learned he was being called on to step in.
"I didn't practice jumping, so when I heard that, I was like 'really?' " Sato remarked. "Even though I was surprised, I made adjustments at a rapid pace. I feel like I just made it in time."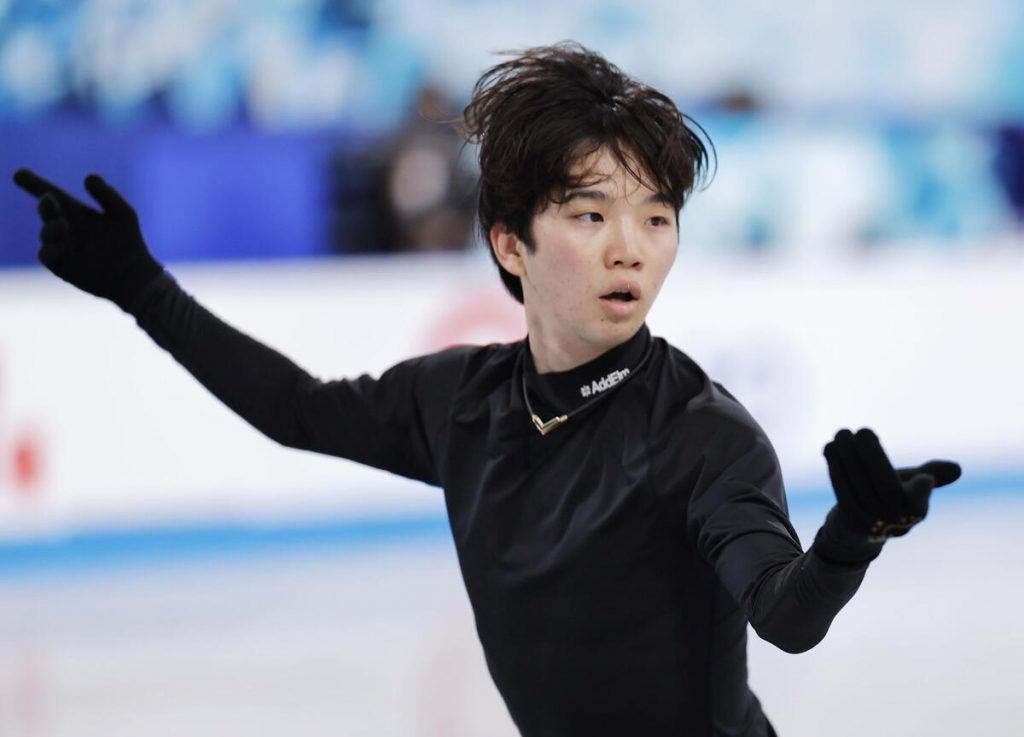 Tomono Works on 'Happy Jazz' Routine
Kazuki Tomono, who came in sixth at the worlds, practiced his short program to "Happy Jazz" in the afternoon and the 24-year-old is looking to Sato for his contribution to the squad.
"It's the first time I've competed in a big event with him," Tomono noted. "I want him to be able to help me even if it's just a little. He is strong enough that he's pulling me in. I don't want to lose him."
The WTT will get underway with the rhythm dance on Thursday afternoon, followed by the women's and men's short programs.
RELATED:
Miki Ando to Coach for Team Italy
Two-time world champion Miki Ando will be working as a coach for Team Italy during the World Team Trophy, it was learned on Wednesday. Ando, who up to this point has only coached in domestic competitions in Japan, will be behind the boards as a coach for the first time at an international event.
"I want to do everything in my power to support the athletes so that they can stay in the rink with peace of mind," Ando declared on Wednesday.
Ando has a previous connection to the Italian team, as her last coach during her competitive days back in 2013 was Valter Rizzo, the father of Team Italy skater Matteo Rizzo.
RELATED: 
Author: Jack Gallagher
The author is a veteran sports journalist and one of the world's foremost figure skating experts. Find articles and podcasts by Jack on his author page, and find him on Twitter @sportsjapan.