Daieisho Takes Over the Sole Lead with Two Days Left in the Spring Basho
The komusubi grappler pulled ahead of Midorifuji, who lost for the third straight time to drop out of the Spring Basho lead.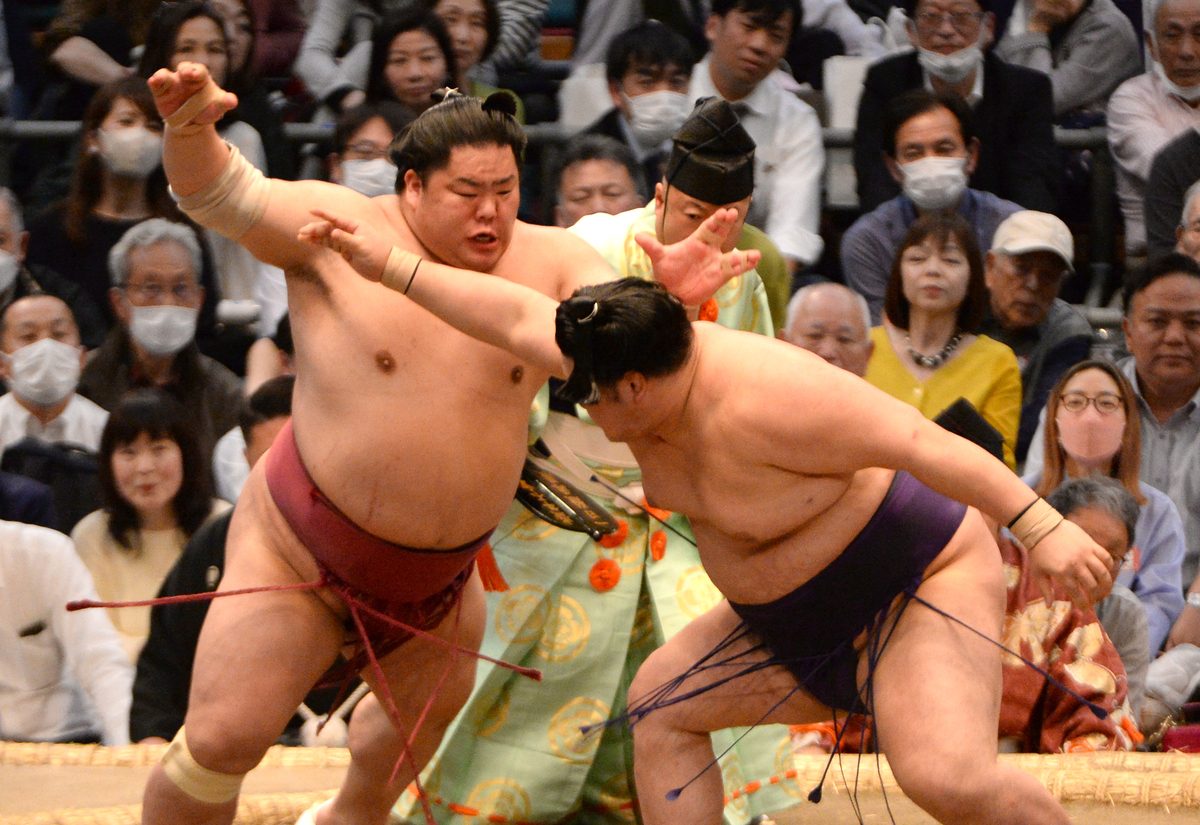 Komusubi Daieisho moved into sole possession of the lead on Friday, March 24 when he overpowered Meisei at the Spring Basho.

Daieisho, who won his only Emperor's Cup in January of 2021, used his powerful arm thrusts to the neck to send Meisei backpedaling and out over the straw ridge to move to 11-2.
Fourth-ranked Meisei couldn't come up with a counterattack against the determined komusubi and dropped to 4-9.
With just two days left in the Spring Grand Sumo Tournament, Daieishio is in a good position to claim his second title. He will face Midorifuji on Day 14. The two have a record of 2-2 in head-to-head bouts.
Midorifuji, Kiribayama and Wakamotoharu are all one win off the pace at 10-3.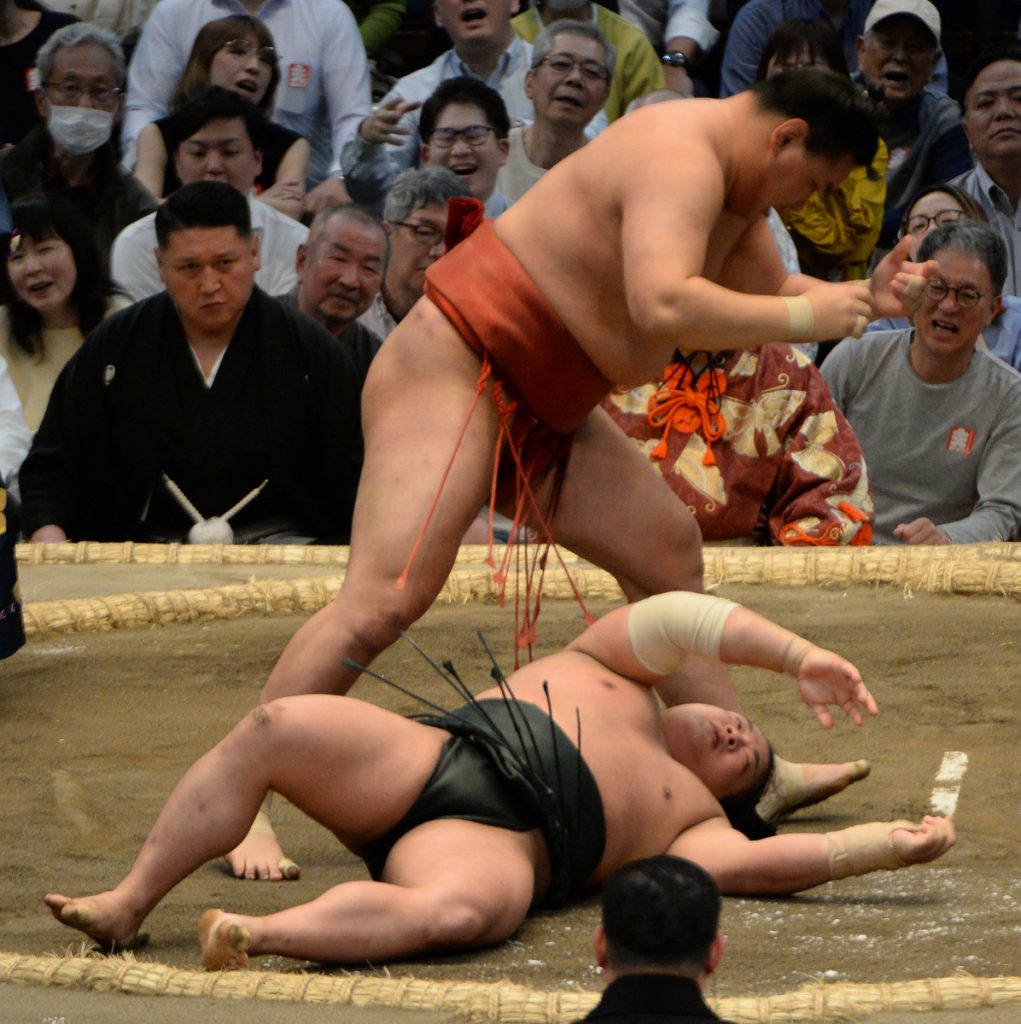 Hoshoryu Overpowers Midorifuji
Mongolian sekiwake Hoshoryu improved to 9-4 when he used a powerful underarm throw to send Midorifuji (10-3) to his third straight loss. 
No. 5 maegashira Midorifuji was the co-leader heading into Friday's bouts but it appears the pressure may be getting to him. He could move back into a share of the lead with a big win over Daieisho on Day 14.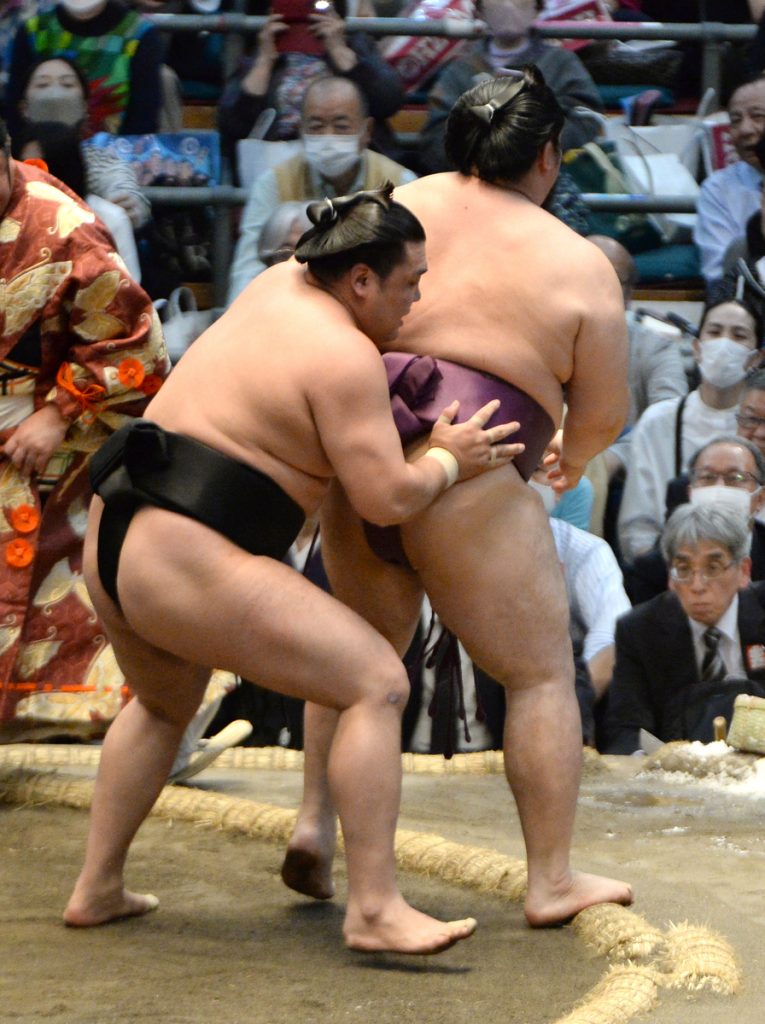 Mongolian sekiwake Kiribayama also maintained his spot on the leaderboard when he spun Endo around after the face-off and then ushered him out from behind to improve to 10-3. 
No. 6 maegashira Endo lost for the third straight time and now has a record of 8-5.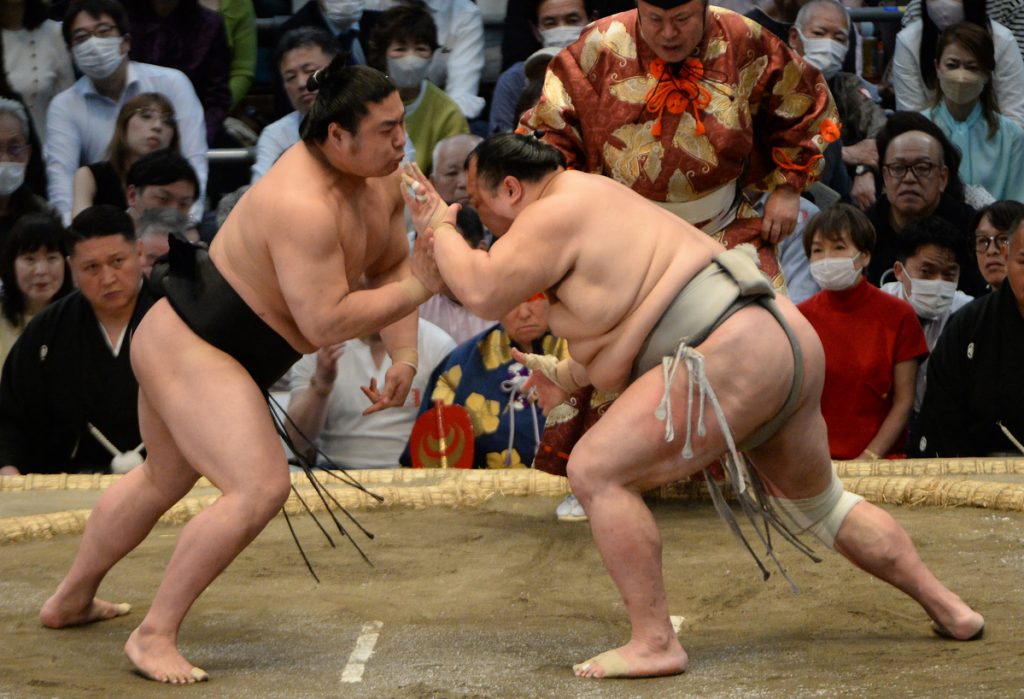 Wakamotoharu kept his title hopes alive when he got a left-hand inside grip on the back of Hokutofuji's belt and drove the seventh-ranked maegashira back and out for his 10th win against three losses.
Hokutofuji had a chance when he shoved Wakamotoharu back to the edge shortly after the face-off but couldn't finish off his opponent and fell to 7-6.
Takayasu Ends Losing Streak
In other major bouts, former ozeki Takayasu, a No. 7 maegashira, broke a three-bout losing skid when he shoved out Chiyoshoma to wrap up a winning record at 8-5. No. 16 Chiyoshoma also stands at 8-5.
Takayasu, who has been a runner-up seven times, was in contention when he won his first six bouts of the tournament. But five losses in his last seven bouts means he won't be contending for the title.
Top maegashira Shodai, a former ozeki, secured a winning record when he bulldozed struggling No. 2 maegashira Ryuden (1-12) out over the straw ridge to move to 8-5.
No. 14 maegashira Kinbozan continued his impressive debut in the elite division when he got a left-hand grip on the belt of Hiradoumi (6-7) and shoved the No. 9 maegashira out to improve to 9-4.
Nishikifuji used a beltless arm throw to defeat makuuchi division rookie Hokuseiho and wrap up a winning record by improving to 8-5. Hokuseiho fell to 7-6.

Author: Jim Armstrong
The author is a longtime journalist who has covered sports in Japan for over 25 years. You can find his articles on SportsLook.