Midorifuji Handed Second Loss of Spring Basho to Fall into Two-Way Tie for Lead
Sekiwake Wakatakakage was too much for the rank-and-filer who is now tied with Daieisho with three days remaining in the Spring Basho.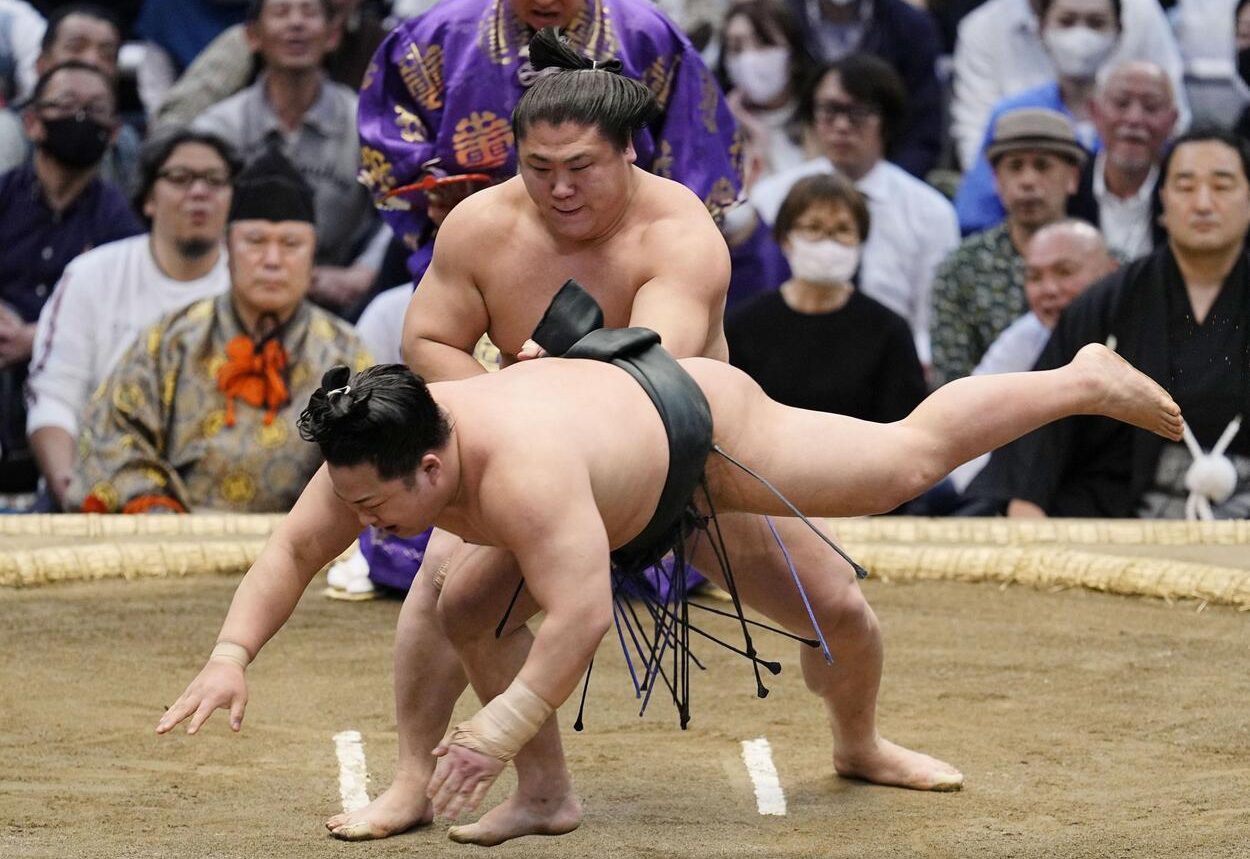 Wakatakakage played the spoiler on Thursday, March 23 when he defeated rank-and-filer Midorifuji to create a two-way tie for the lead at the Spring Basho.
Komusubi Wakatakakage got an outside grip on the belt of Midorifuji and thrust the fifth-ranked maegashira down with a well-timed arm throw.
With three days left in the 15-day Spring Grand Sumo Tournament at Osaka Prefectural Gymnasium, Midorifuji is now tied for the lead with Daieisho at 10-2. Wakatakakage improved to 6-6.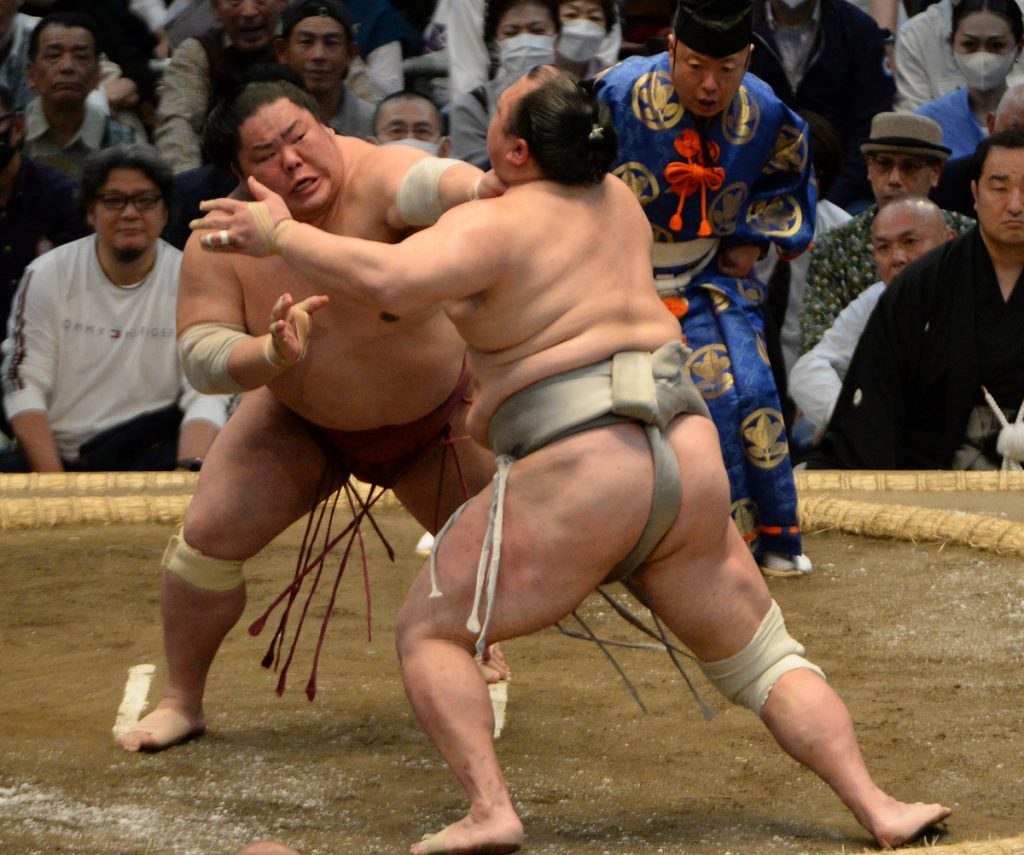 In other major bouts, komusubi Daieisho stayed right in the hunt for the Emperor's Cup when he sent Hokutofuji back to the edge and then used a thrust-down technique to move to 10-2.
No. 7 maegashira Hokutofuji had won seven in a row but dropped to 7-5 with the loss to Daieisho, winner of the championship in January of 2021.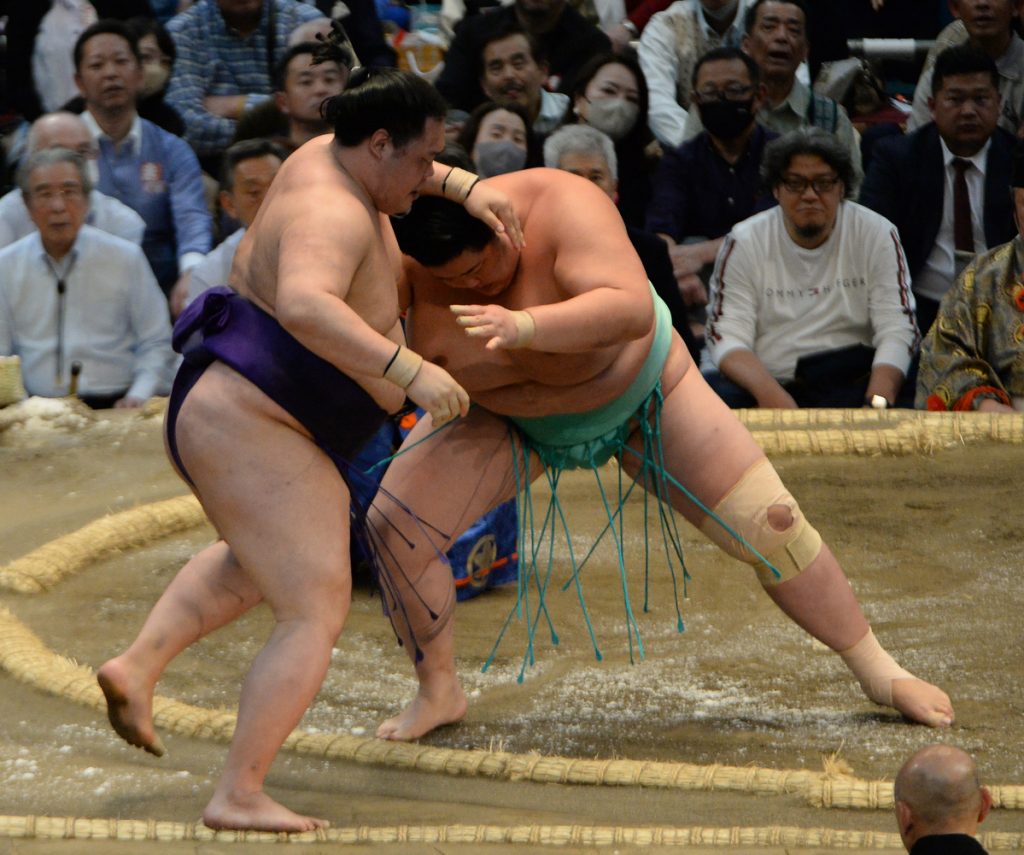 Spring Basho Title Still Up for Grabs
Kiribayama, Wakamotoharu and Kotonowaka all have three losses and are still in the running in what has become a wide-open tournament in the absence of ozeki Takakeisho, who pulled out with an injury on Day 7.
Komusubi Kotonowaka kept his title hopes alive when he got both arms around fourth-ranked Meisei (4-8) and bulldozed his opponent out to improve to 9-3.
Wakamotoharu used a spectacular armlock throw at the edge to dispatch Endo and stay in contention at 9-3. Fan favorite Endo, a No. 6 maegashria, pushed his opponent back after the face-off but couldn't finish and dropped to 8-4.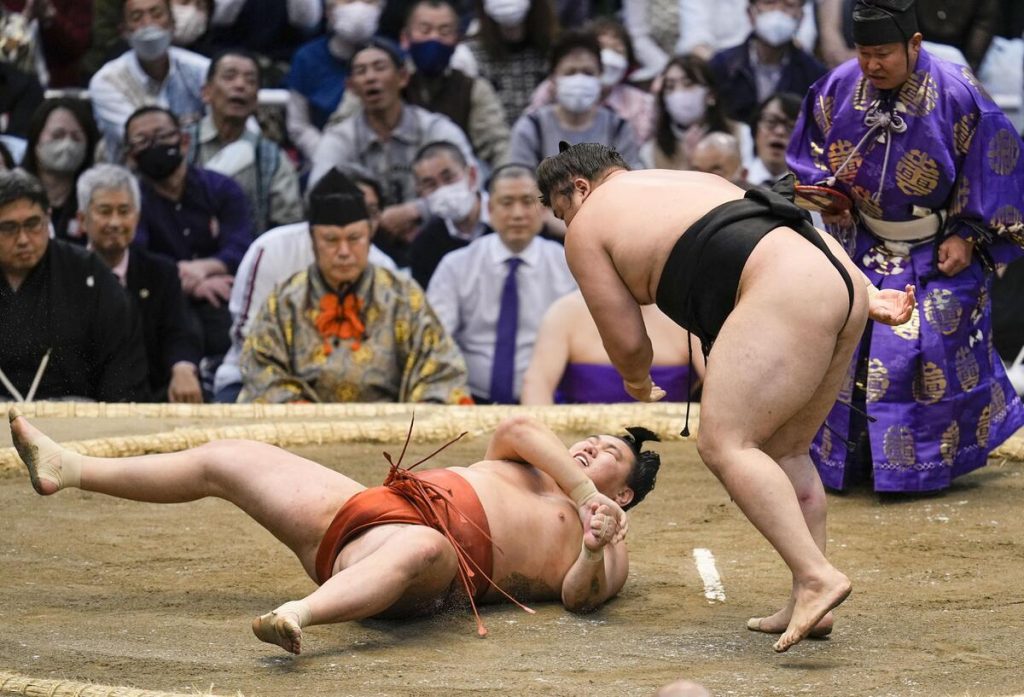 In a showdown of two Mongolians still in contention, Kiribayama used an overarm throw to defeat fellow sekiwake Hoshoryu (8-4) to go to 9-3.
No. 16 maegashira Chiyoshoma fell off the extended leaderboard when he was thrown down by Takanosho to drop to 8-4. No. 11 Takanosho improved to 7-5.
Further down the ranks, makuuchi division debutante Kinbozan wrapped up a winning record when he forced out Mitoryu to improve to 8-4. Mitoryu fell to 6-6.
Kinbozan is the first wrestler from Kazakhstan in the elite division and has performed well in his debut. His only losses so far came at the hands of Kotoeko and fellow rookie Hokuseiho.
In a spectacular bout that won't figure in the championship race but was nonetheless entertaining, Kotoshoho used a textbook arm throw to send Osaka native Ura sprawling to the dirt surface.
No. 5 maegashira Kotoshoho improved to 4-8 while eighth-ranked Ura fell to 6-6.

Author: Jim Armstrong
The author is a longtime journalist who has covered sports in Japan for over 25 years. You can find his articles on SportsLook.