Takakeisho Pulls Out of the Spring Basho While Midorifuji Moves into the Sole Lead
Hampered by injuries during the 15-day tournament in Osaka, ozeki grappler Takakeisho was forced to give up on his yokozuna promotion hopes.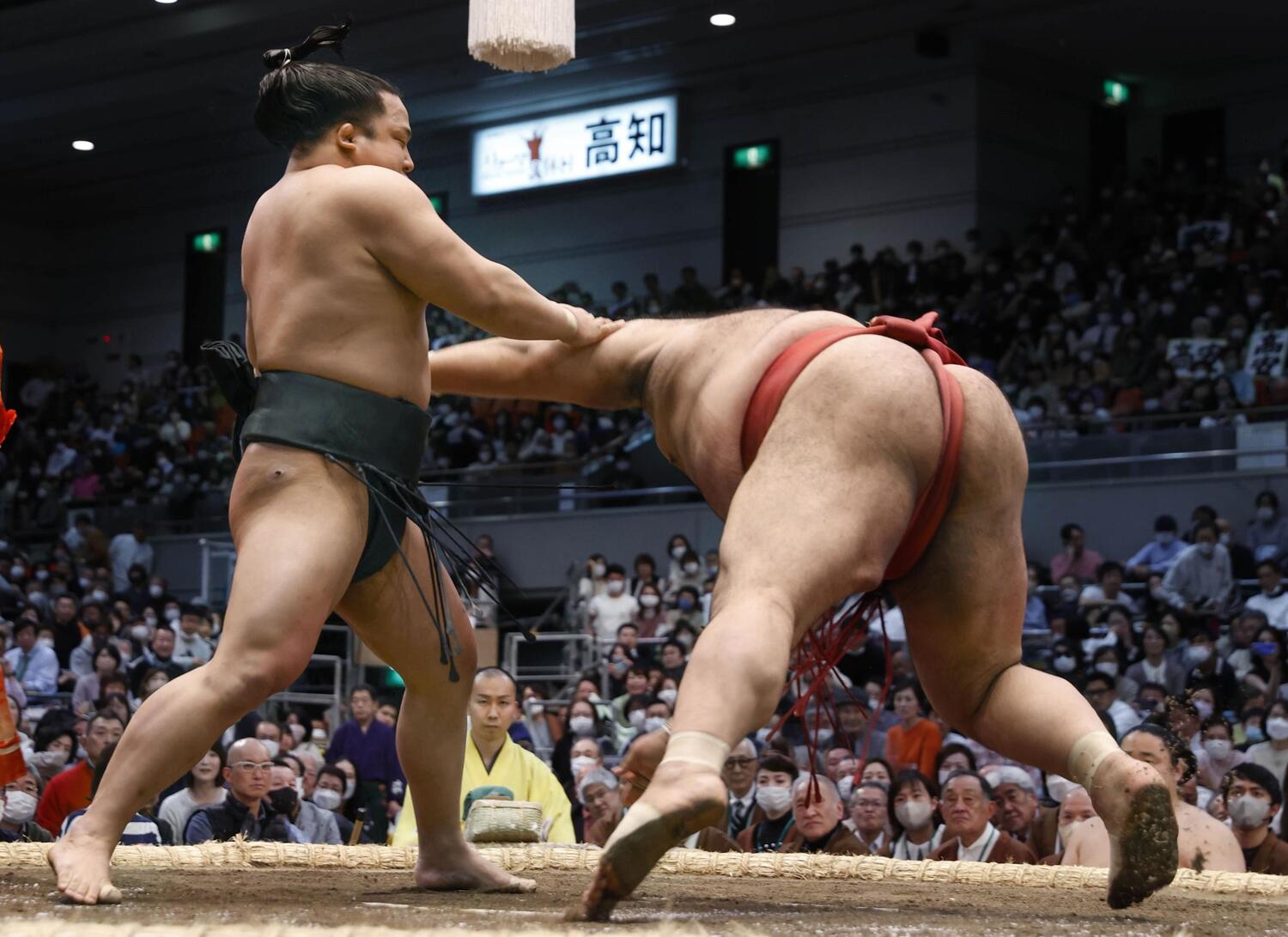 Takakeisho pulled out of the Spring Grand Sumo Tournament on Saturday, March 18, putting an end to his grand champion aspirations on a day when Midorifuji emerged as the surprise sole leader at 7-0.
Daieisho and Takayasu are one win back at 6-1 while 10 wrestlers are at 5-2.
Lone ozeki Takakeisho decided to withdraw from the tournament at Osaka Prefectural Gymnasium due to a left knee injury and ankle issues that left him with a sub-par 3-3 record through the first six days.
He forfeited his Day 7 bout against No. 3 maegashira Nishikigi (2-5) and leaves the Spring Basho with a 3-4 record.
A day after he lost his third bout of the first week which all but dashed his promotion hopes, Takakeisho made it official by pulling out.
He came into the tournament hoping for promotion to the sport's highest rank but leaves with a losing record, meaning he will go into the next tournament as a demotion-threatened kadoban ozeki for the sixth time in his career.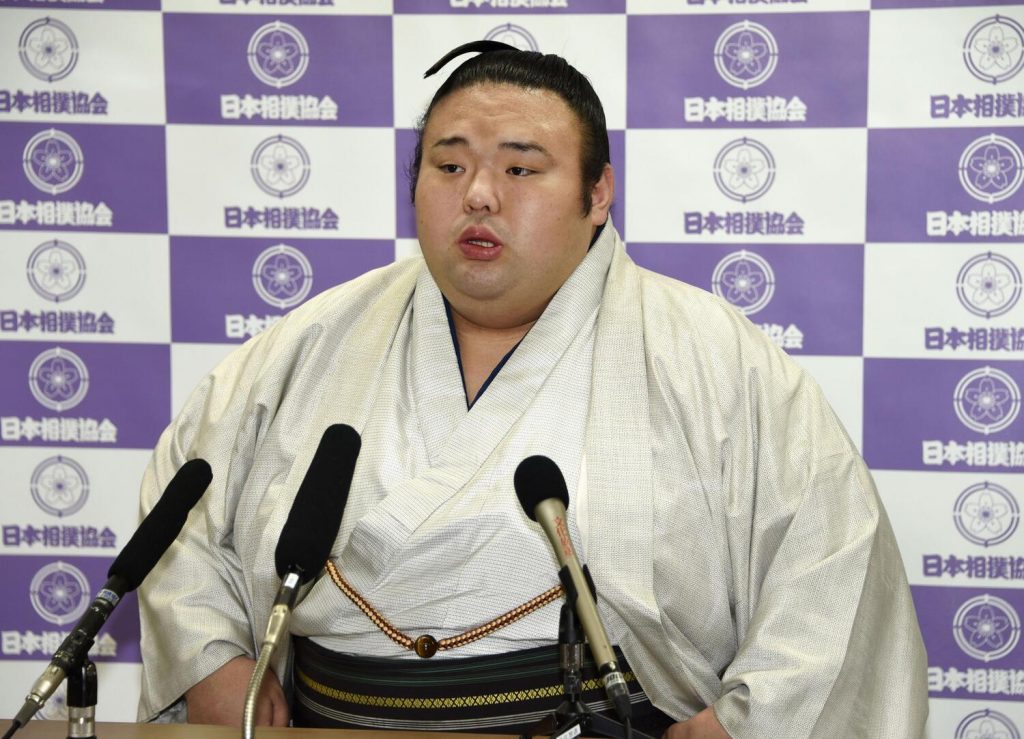 Even if he was to remain in the 15-day tournament, Takakeisho would have had almost no chance at winning his second straight championship.
The three-time champion hurt his knee during his win against former ozeki Shodai on Day 3 and was limited in his mobility in a loss to Mitakeumi on Friday.
His withdrawal means the ongoing 15-day tournament is the first one in the postwar period to be contested without wrestlers the sport's two highest ranks.
Grand champion Terunofuji is sitting out his third straight tournament in its entirety as he recovers from surgery he had on both knees in October.
Midorifuji Triumphs over Takayasu
Diminutive No. 6 maegashira Midorifuji fought off a thrust to the neck, dodged to his side and swatted down Takayasu to stay perfect at 7-0.
Former ozeki Takayasu, a No. 7 maegashira, went on the attack from the face-off but was badly fooled by the smaller wrestler and is one win off the pace at 6-1.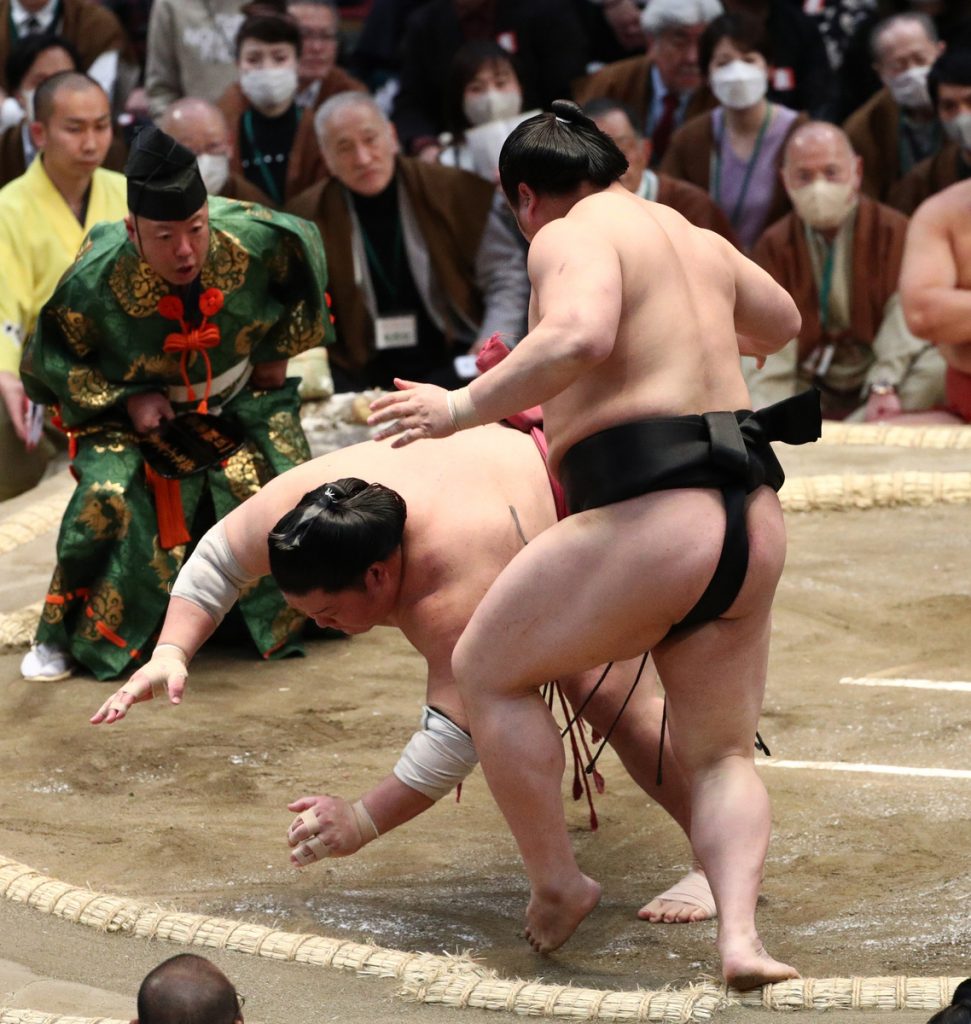 Midorifuji took over the sole lead when Daieisho was defeated by fellow komusubi Wakamotoharu.
Daieisho used his trademark arm thrusts to send Wakamotoharu (5-2) back to the edge where the Arashio stable wrestler used superb footwork on the straw ridge before swatting Daieisho down to his first loss.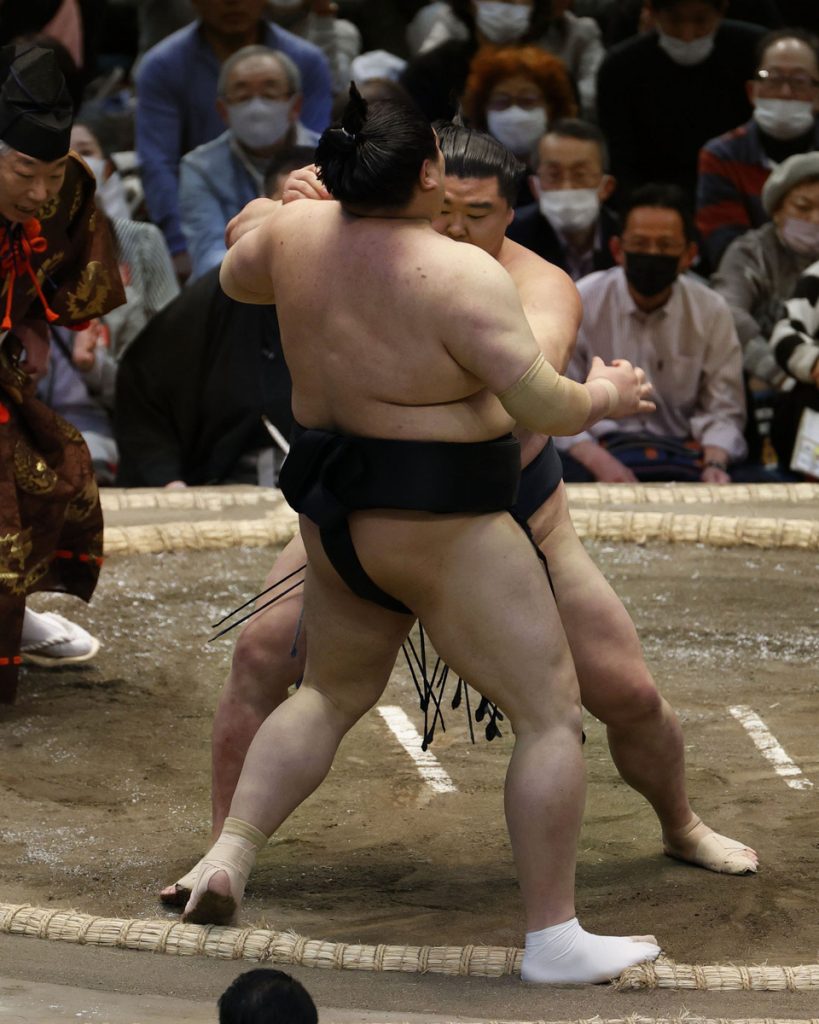 Shodai, Kotonowaka Among Contenders
Top maegashira Shodai got a left-hand under the arm of Abi and shoved the No. 2 maegashira out to give both wrestlers a record of 5-2.
Komusubi Kotonowaka stayed in the hunt when he swatted down Kiribayama at the edge to improve to 5-2. Mongolian Kiribayama, a sekiwake, dropped to 4-3.
Further down the ranks, makuuchi division rookie Kinbozan from Kazakhstan shoved out winless juryo division wrestler Chiyomaru to improve to 5-2.
Sekiwake Hoshoryu used a shoulder pull-down technique to send Ryuden sprawling to the dirt surface to improve to 4-3. No. 2 maegashira Ryuden dropped to 1-6.

Author: Jim Armstrong
The author is a longtime journalist who has covered sports in Japan for over 25 years. You can find his articles on SportsLook.