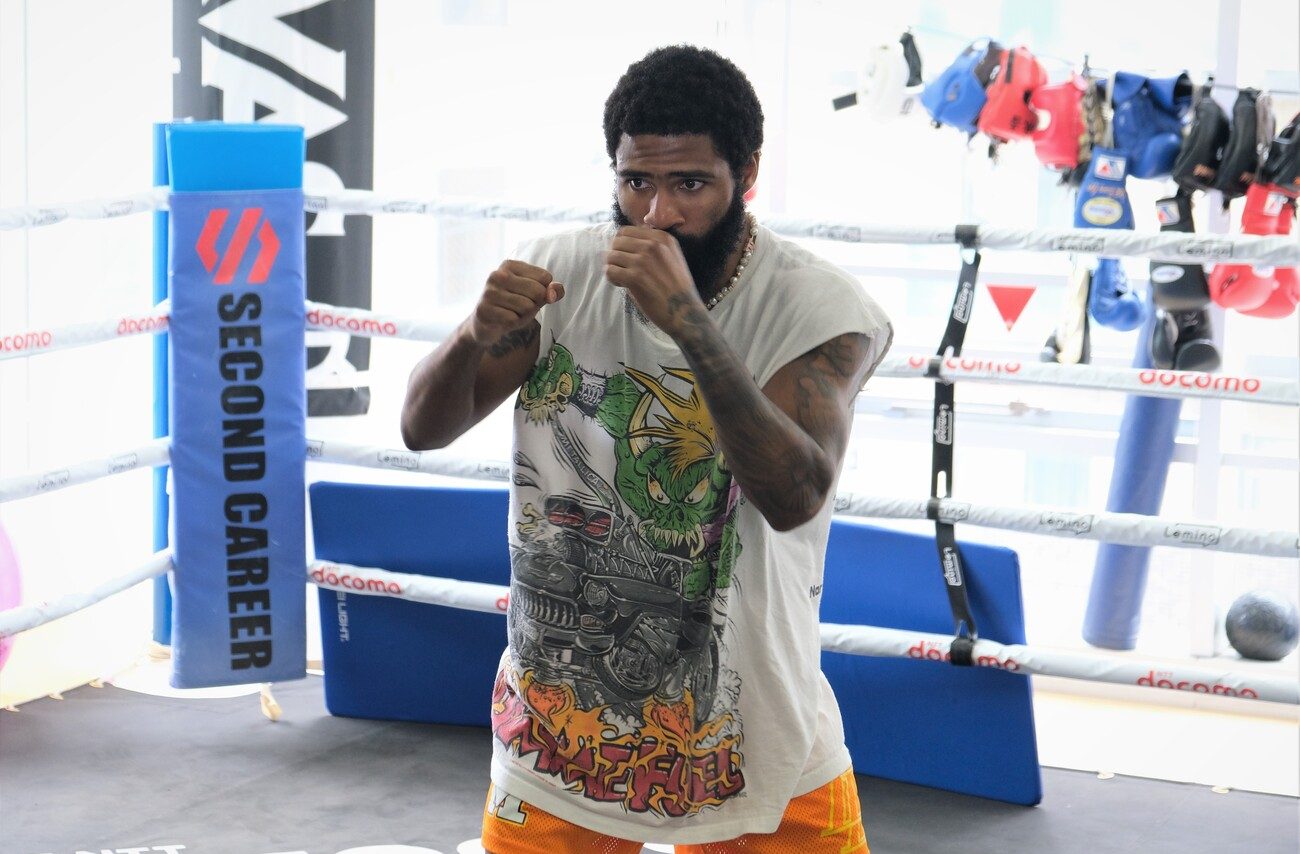 GLASGOW ― It's one of the best fights the sweet science could serve up: Naoya "Monster" Inoue versus Stephen Fulton. On Tuesday, July 25, the eyes of boxing fans the world over will be on Tokyo's Ariake Arena for the showdown between Inoue (24-0, 21 knockouts) and unified super bantamweight champion Fulton (21-0, 8 KOs).
As readers will know, Inoue became undisputed champion at bantamweight, 118 pounds, on December 13, 2022, by defeating Paul Butler of England. Now, the Monster is targeting world title glory in a fourth weight division.
He could achieve that distinction right away. But standing in his way is the most accomplished 122-pound division boxer on the planet.
Both boxers deserve immense credit for this bout taking place. Inoue for seeking out the toughest challenge as soon as he stepped up to super bantamweight, and Fulton for agreeing to defend his titles in Japan. This will be Fulton's first professional fight outside the United States.
The remainder of this article will look at 28-year-old Fulton's professional journey so far, and outline what a formidable foe he will be for Inoue, who's currently second in The Ring's pound-for–pound world rankings, on July 25.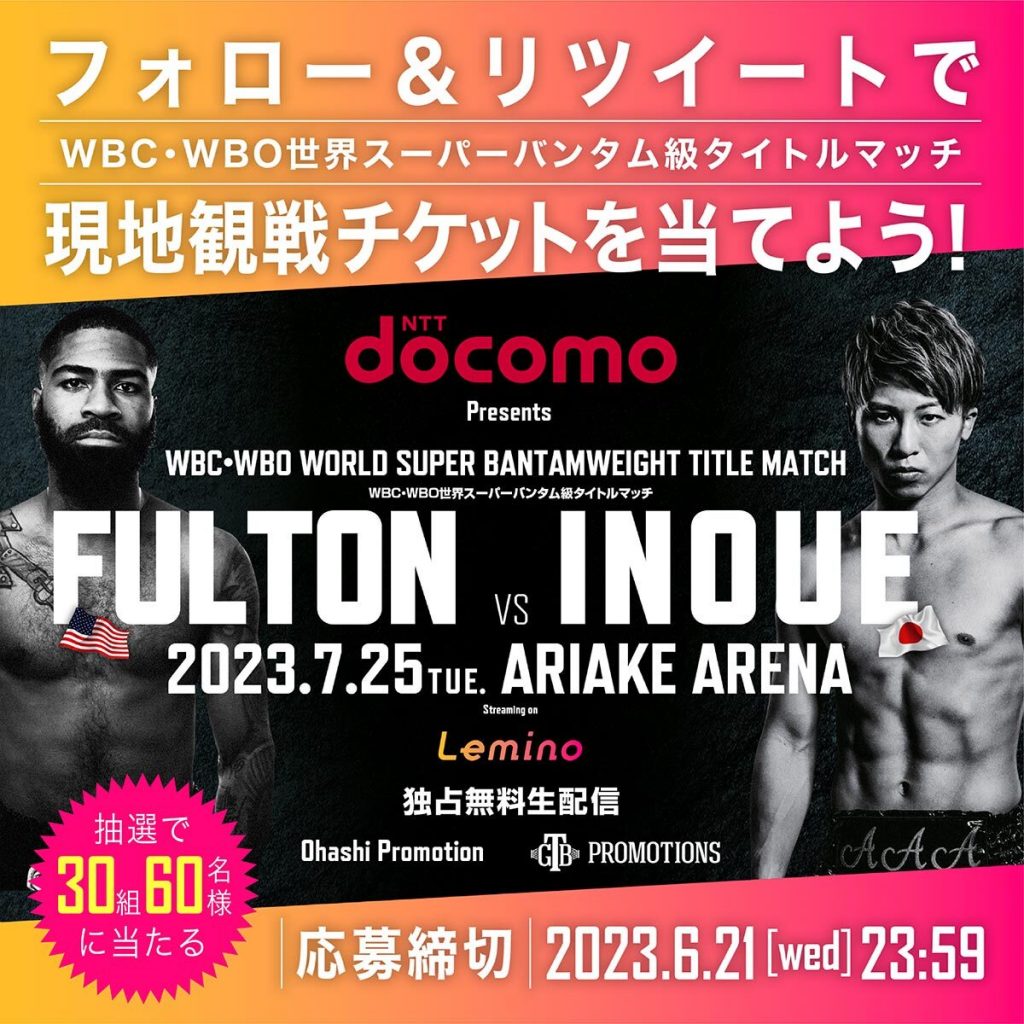 Stephen Fulton's Early Career
Fighting out of Philadelphia, the city of his birth, Fulton debuted as a professional in October 2014, defeating journeyman Issac Badger via technical knockout in the second round.
The fighter, whose alias is "Cool Boy Steph" boxed a further nine times over the following 20 months as he learned the ropes of the professional side of the sport.
Facing a mixture of journeymen and novice professionals, Fulton recorded six decision victories and three via stoppage.
It was during this time that Fulton, who was working with renowned Philadelphia boxing trainers Hamza Muhammad and Naazim Richardson (who died in 2020), honed the defensive and counterpunching skills we see on display from him today.
While his opponents may not have been world beaters, the early stages of Fulton's professional career allowed him to work on his craft.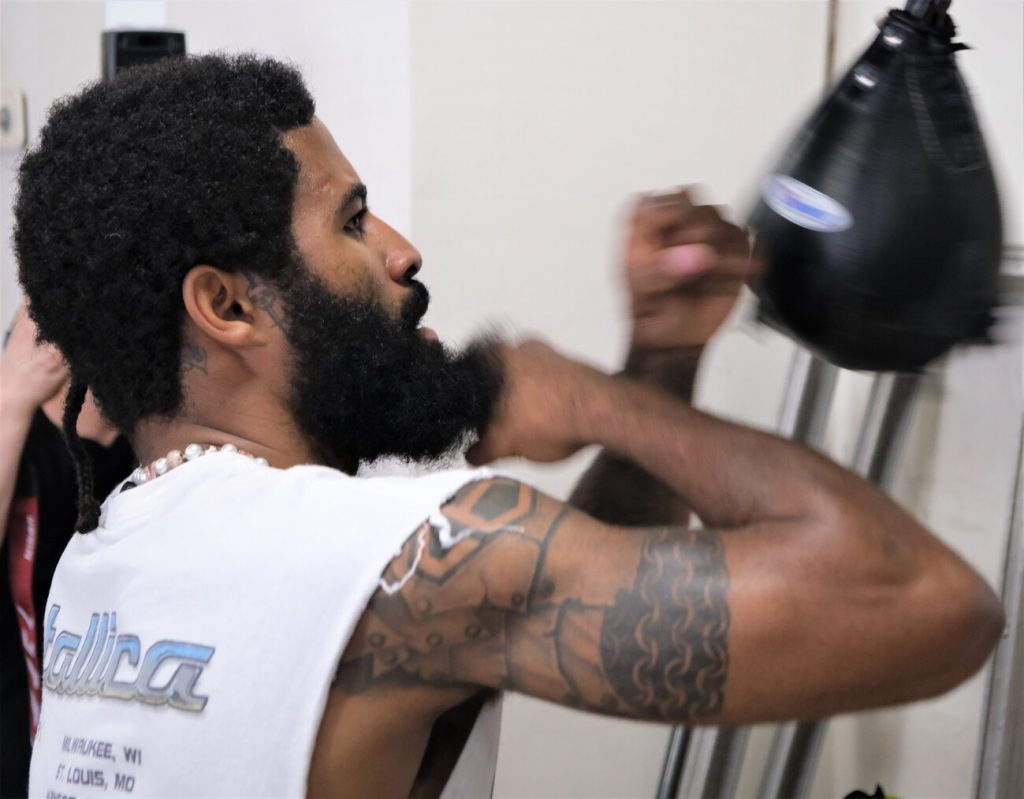 Three Years to Work Toward Title Contention
As 2017 began, Fulton's apprenticeship was over. He was now facing a better quality of opponent and fighting on average two times a year, as most of the top fighters do.
Fulton beat Luis Rosario Villafane and Adam Lopez, two boxers who were also building their careers, by decision in 2017. Meanwhile, his fight against Jesus Ahumada Arce of Mexico was stopped in the penultimate round of a scheduled 10-round bout in June 2018.
Three months later, Fulton faced 112-fight veteran German Ivan Meraz. Fulton won handily on points, sending Meraz to the canvas in the final round to put an exclamation point on his victory.
It was around this time that the fighter's nickname of "Cool Boy" began to be seen for what it is ― a literal description of the way he boxes.
Fulton always remains calm under pressure. The ability to do this suits his counter punching style perfectly. Fulton can control the pace of his fights and strike at the perfect moments. He stays cool and doesn't let what his opponent is doing alter the rhythm of his work.
In early 2019, Fulton dominated in a stay-busy fight against Marion Olea on his way to a fifth-round stoppage. Next, the Philadelphia fighter boxed for his first professional title.
A Step Forward for Fulton
The lightly regarded IBO super bantamweight title was on the line in May 2019 when Fulton faced off against Paulus Ambunda (27-2, 11 KOs at the time) of Namibia.
Writing for Ringtv.com, Joseph Santoliquito reported on Fulton's showing against Ambunda: "In the biggest fight of his life to date, with certainly more ahead, Fulton looked the best he's ever looked, dominating the 38-year-old now former champion Ambunda by unanimous scores of 120-107, which included an eighth-round knockdown."
It confirmed that Fulton was ready to face the best boxers the 122-pound division had to offer.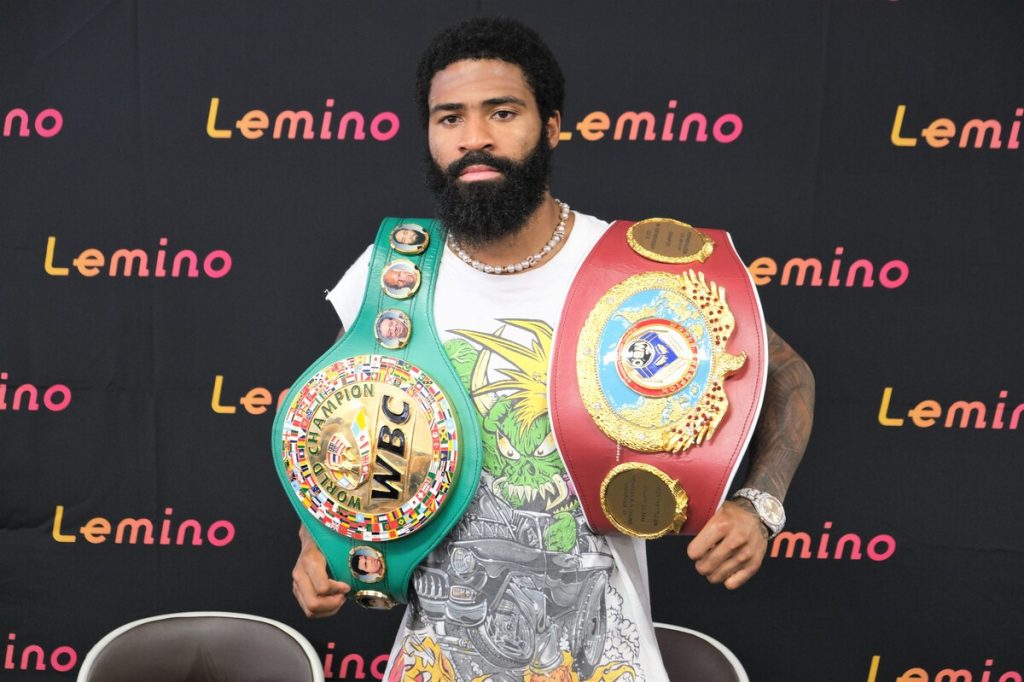 Leading With the Jab and Becoming WBO Champion
Fulton is adept at controlling nearly every aspect of a match. From pace of the bout, to distance control and ring position, Fulton's ring generalship all comes from his impressive jab.
The lead left hand will be important for Fulton against Inoue. He holds close to a four-inch (approximately 10-cm) reach advantage over Inoue, and he knows how to make that work to his advantage.
At times he employs his jab in a hard, tone-setting fashion ― throwing it with authority to keep opponents at range. In other moments Fulton flicks his jab out more passively in order to disrupt his opponent's rhythm and to set traps so he can throw stronger shots off his right wing.
Fulton's jab was to the fore as he followed up his win over Ambunda with a body shot knockout of Isaac Avelar in August 2019. He followed with a points win over Arnold Khegai in January 2020 in a WBO title eliminator as he got closer to boxing for one of the recognized world titles.
That opportunity arrived in January 2021 when Fulton faced compatriot and defending champion Angelo Leo (then 20-0) for the WBO strap.
Against a fighter who is skilled at close quarters, Fulton broke away from his normal style and embraced a close-up battle with Leo ― beating him at his own game as he won a wide unanimous decision.
It was an interesting tactical adjustment Fulton made that night.
"I noticed he was landing a lot of good clean right hands as I was pulling back," the winning fighter said after the bout, according to ESPN.com.
"That was some of the things my trainer told me not to do when we were in the dressing room."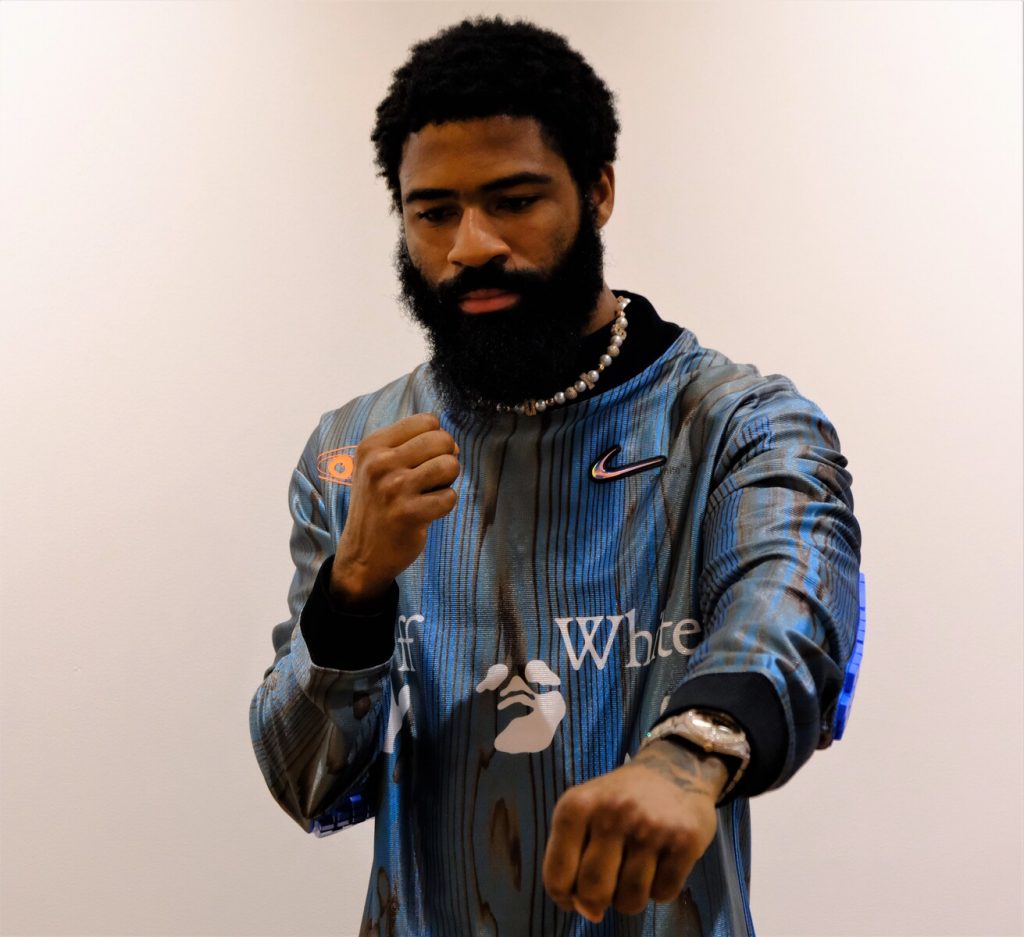 Footwork, Balance and Becoming Unified Champion
Without a solid foundation, anything built above is likely to come apart under pressure. In boxing, the foundation is always the footwork.
Stephen Fulton possesses some of the best footwork in the game. There is purposeful intention behind every move he makes.
With exceptional balance thrown in for good measure, Fulton's footwork is how he transitions so effectively from offense to defense. It is beautiful to watch and difficult to counter.
Fulton needed all of his skills when he faced Brandon Figueroa in a super bantamweight unification fight at the end of 2021. Figueroa came in as the WBC title holder. In addition, Fulton's WBO crown was also on the line.
Figueroa threw the kitchen sink at Fulton in a fight where both men threw a high volume of punches.
According to CompuBox, the punch-counting service boxing uses to provide statistical analysis, Figueroa landed 314 punches during the contest, the most Fulton has ever had to absorb.
By way of reply, Fulton landed a high 44% of his power punches. The effort was enough for Fulton to take the victory by majority decision. It was an action-packed, exhausting bout.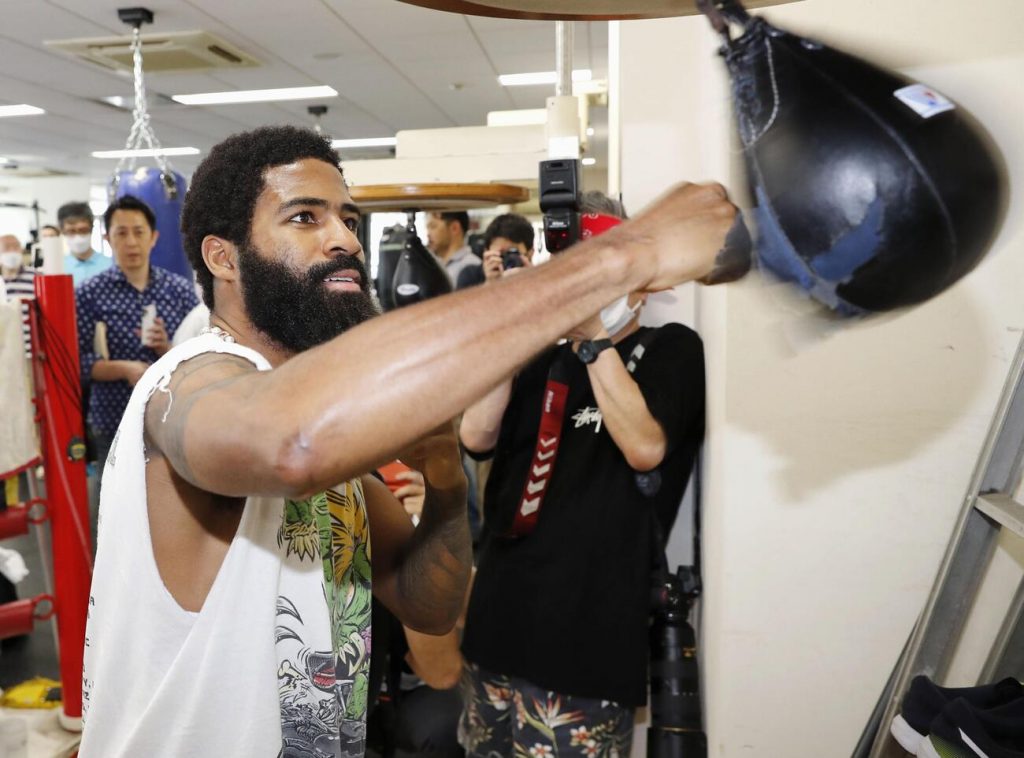 A Showcase of Fulton's Fundamentals
In June 2022, the last time he gloved up, Fulton enjoyed a more comfortable outing as he defended his two world titles against former unified champion Daniel Roman.
In what could have been a tricky encounter, Fulton was at his controlling best as he employed his footwork, balance and jab to dominate every aspect of the contest at The Armory in Minneapolis.
By utilizing his boxing fundamentals to perfection, Fulton won every round on two of the scorecards and 11 of the 12 on the other card.
After the fight, Roman spoke about how good Fulton was on the night: "There's no excuse. I think this fight proves who the best 122-pound fighter in the division is," Roman was quoted as saying by Ringtv.com.
The beaten, but sporting Roman concluded, "Fulton knew how to use his distance. It was hard for me to adjust to his distance because he was boxing. He came in, he came out, [and] he changed his style so it was hard for me to adjust."
In Conclusion
With his jab-based, distance-controlling style, Fulton possesses a skillset that is very difficult to beat.
Although it has been more than a year since he last fought, he is in his prime so this shouldn't be an issue.
With the versatility he demonstrated against Leo and Figueroa, Inoue and his team will need to give some thought to Fulton possibly boxing up close in Tokyo.
It can't be ruled out, but I suspect Fulton will try to keep the fight at range, at least to begin with.
The questions to consider pre-fight: Will Inoue be able to find a way around and inside Fulton's jab? And will "Cool Boy" be able to remain composed when "Monster" exerts his power and pressure?
It's an intriguing matchup. It really is elite versus elite. The best that boxing has to offer.
RELATED:
Author: Colin Morrison
Morrison is a freelance sportswriter. Writing since 2016, his byline appears on boxing website NYFights.com and multi-sports platform Spitballingpod.com. His main areas of interest are boxing, soccer, golf and rugby union. Find his stories on SportsLook. Morrison is from Scotland and can be found on Twitter @Morrie1981.