Former NL Cy Young Award Winner Trevor Bauer Signs with BayStars
Trevor Bauer, who was suspended by Major League Baseball in 2022 after a domestic violence investigation, won 10 or more games each season from 2015-19.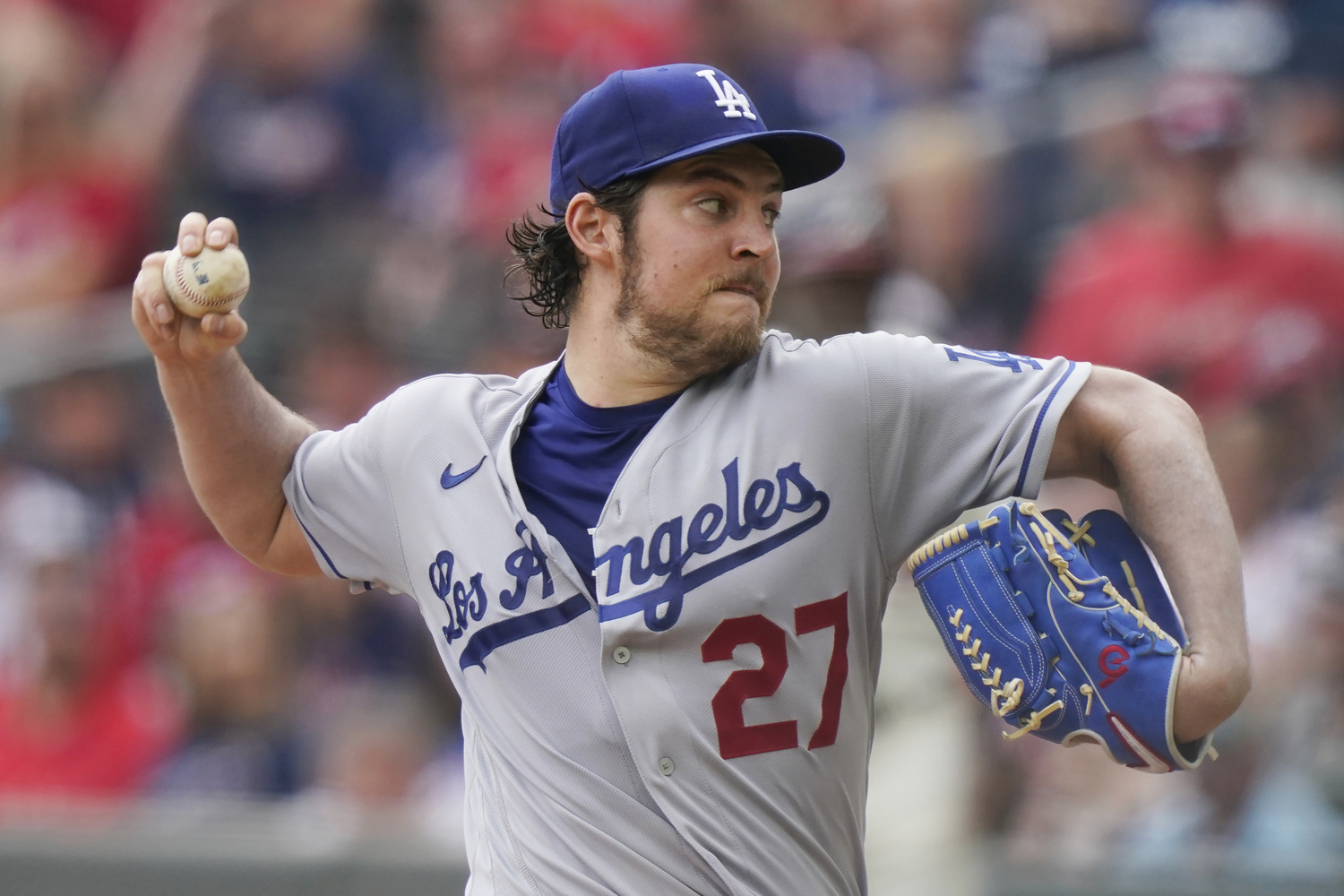 Trevor Bauer, the 2020 National League Cy Young Award winner, has joined the Yokohama DeNA BayStars on a one-year contract, the NPB team announced on Tuesday, March 14.

The 32-year-old right-hander will wear No. 96 and receive $3 million USD (¥400 million JPY) in 2023, according to the club.

Bauer, who made his MLB debut with the Arizona Diamondbacks in 2012, has a career record of 83-69 with a 3.79 ERA with 1,416 strikeouts in 1,297⅔ innings (222 games). The North Hollywood, California, native hasn't pitched in MLB since June 2021, his first season with the Los Angeles Dodgers.
MLB placed Bauer on leave in July 2021 after allegations of sexual assault had been made against him by a California woman and while an investigation into the matter was ongoing.
In April 2022, MLB Commissioner Rob Manfred handed Bauer a 324-game, two-year suspension without pay for violating the league's domestic violence and sexual assault policy. Bauer has denied the allegations.
Arbitrator Reduced Bauer's Suspension
In December 2022, an arbitrator reduced the suspension to 194 games, clearing the way for Bauer to resume his career in the majors.
Despite allegations made against Bauer, he wasn't charged with a crime by Los Angeles prosecutors, who decided there was "insufficient evidence to prove the woman's accusations beyond a reasonable doubt," The Associated Press reported.
Bauer signed a three-year, $102 million USD (about ¥13.7 billion JPY) contract with the Dodgers in 2021.
The Dodgers released Bauer in January, but they are still obligated to pay the remaining $22.5 million USD (¥3.08 billion JPY) for the final year of the contract.
Recently, another option materialized in Japan.
"To all the BayStar fans out there, I am so excited for the opportunity to be part of the great team we have this year and to try to bring home a championship," Bauer added in a statement. "And to all the Japanese baseball fans out there — I cannot wait to see you guys out at the stadium soon. Please come say hi and help me learn more about your great country. See you guys soon!"


Bauer Boosts BayStars Pitching Staff
The BayStars are coming off a 73-68-2 season, finishing second behind the Tokyo Yakult Swallows in the Central League standings in 2022.
BayStars manager Daisuke Miura said he expected Bauer to raise the team's championship prospects this season.
"I'm so excited, and I think the world reaction is going to be tremendous," Miura was quoted as saying by The Associated Press.
Miura added, "I believe a very powerful pitcher is coming who will enhance our chances for winning the championship."
In 2017, Bauer had his best season in the majors, posting a 17-9 record with the Cleveland Indians. He won 10 or more games each season from 2015-19.
In the pandemic-shortened 2020 season, he went 5-4 with a 1.73 ERA in 11 games, including two shutouts, for the Cincinnati Reds.

Author: Ed Odeven
Find Ed on JAPAN Forward's dedicated website, SportsLook. Follow his [Japan Sports Notebook] on Sundays, [Odds and Evens] during the week, and Twitter @ed_odeven.

Subscribe to Our Newsletter