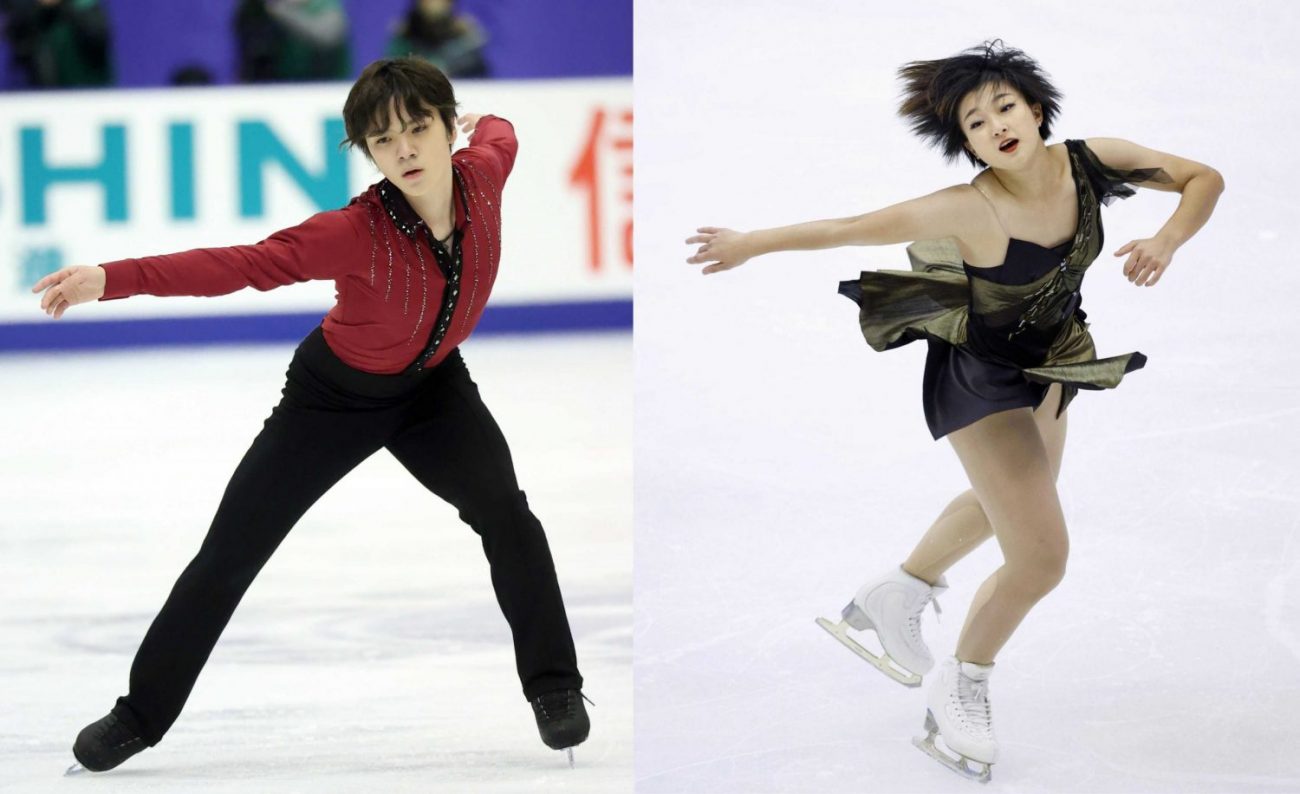 After a brief respite following a busy couple of weeks with the NHK Trophy and Japan Junior Championships, the Hinomaru's top skaters are on their way to Turin, Italy, this week. There they will take part in the Junior and Senior Grand Prix Finals starting on Thursday, December 8.
The prestigious competition features the top six finishers in each discipline during the GP season. It will take place at the Torino Palavela. Led by world champions Shoma Uno and Kaori Sakamoto, Japan will field a record seven entries in the Senior GPF. And the Hinomaru will be favored in the men's, women's and pairs events.
Japan will have a total of four competitors in the six-man field: Uno, Kao Miura, Shun Sato and Sota Yamamoto. The other two skaters will be Ilia Malinin of the United States and Italy's Daniel Grassl.
Like Uno, Malinin won both of his GP assignments and has the quad axel in his jump arsenal. What the 17-year-old lacks at this point, however, is the overall skating package that the three-time Olympic medalist Uno has. Malinin's potential is immense, but he still needs to improve his program components before being considered an equal to Uno.
Mihara is the Women's Favorite
On the women's side, Sakamoto will be joined by training partner Mai Mihara and Rinka Watanabe. Mihara was the top qualifier during this season after winning her two GPs. The other three entrants will be world silver medalist Loena Hendrickx, who Mihara defeated at the GP in Finland two weeks ago, South Korea's Yelim Kim and world junior champion Isabeau Levito of the US.
Based on fantastic performances in her two victories, Mihara will be considered the favorite going in. Hendrickx looked a bit out of sorts in her free skate in Finland after winning the short program. She was overtaken by Mihara for the title in late November.
Miura, Kihara Aim for Continued Success
World silver medalists Riku Miura and Ryuichi Kihara will be favored in pairs following their two GP victories this season. Their prime rivals will be Alexa Knierim and Brandon Frazier of the US who also won both of their GPs.
Canada's Deanna Stellato-Dudek and Maxime Deschamps, who were third in the standings during the Grand Prix season, will also be medal contenders.
High Hopes for Japanese Women at JGP Final
The outlook is very promising for Japan in the Junior GP Final. Its hopes will be led by the 1-2 punch of two-time Japan junior champion Mao Shimada and Hana Yoshida. Shimada and Yoshida won both of their JGPs during the season to rank as the top qualifiers.
The 14-year-old Shimada, who has both a triple axel and a quadruple toe loop in her array of jumps, won her second straight Japan junior crown on November 27 in Hitachinaka, Ibaraki Prefecture.
Ami Nakai, a 14-year-old from Niigata, will join Shimada and Yoshida as Japan looks to sweep the podium in the event for the first time ever. Nakai won her second GP in Poland and took the bronze behind Shimada at the Japan Junior Championships.
Shimada, Yoshida and Nakai will be competing against South Korea's Jia Shin, Chaeyeon Kim and Minsol Kwon.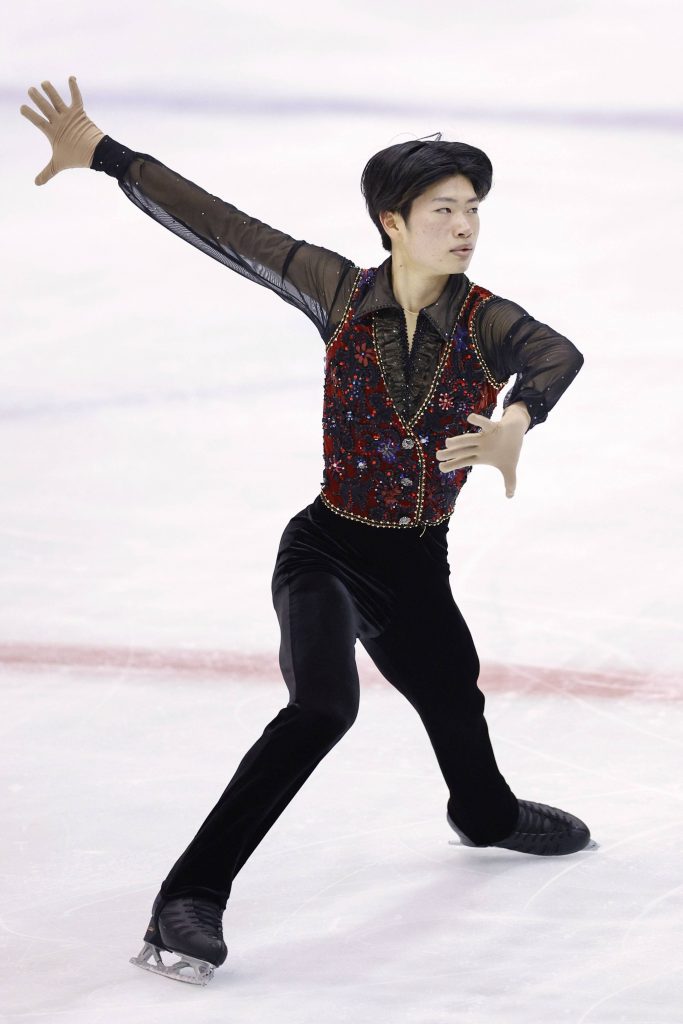 Medal Outlook for Japan's Junior Men
Japan's hopes in the junior men's contest will rest with the trio of Shunsuke Nakamura, Takeru Kataise and Nozomu Yoshioka. All three won one of their JGPs this season. Yoshioka was crowned the Japan junior champion in Ibaraki Prefecture in November. Kataise finished second there, after leading going into the free skate.
Nakamura, Kataise and Yoshioka will face off against Lucas Broussard and Robert Yampolsky of the US and Nikolaj Memola of Italy. Broussard will enter as the favorite after winning his two JGPs.
Murakami, Moriguchi Set for Junior Pairs
Haruna Murakami and Sumitada Moriguchi will be Japan's lone representatives in pairs. The duo was the first alternate after the JGP campaign. But they gained entry after Canada's Ava Kemp and Yohnatan Elizarov were forced to pull out after Kemp sprained her ankle in an off-ice training accident.
Murakami and Moriguchi's best finish came at the JGP in Poland where they placed third.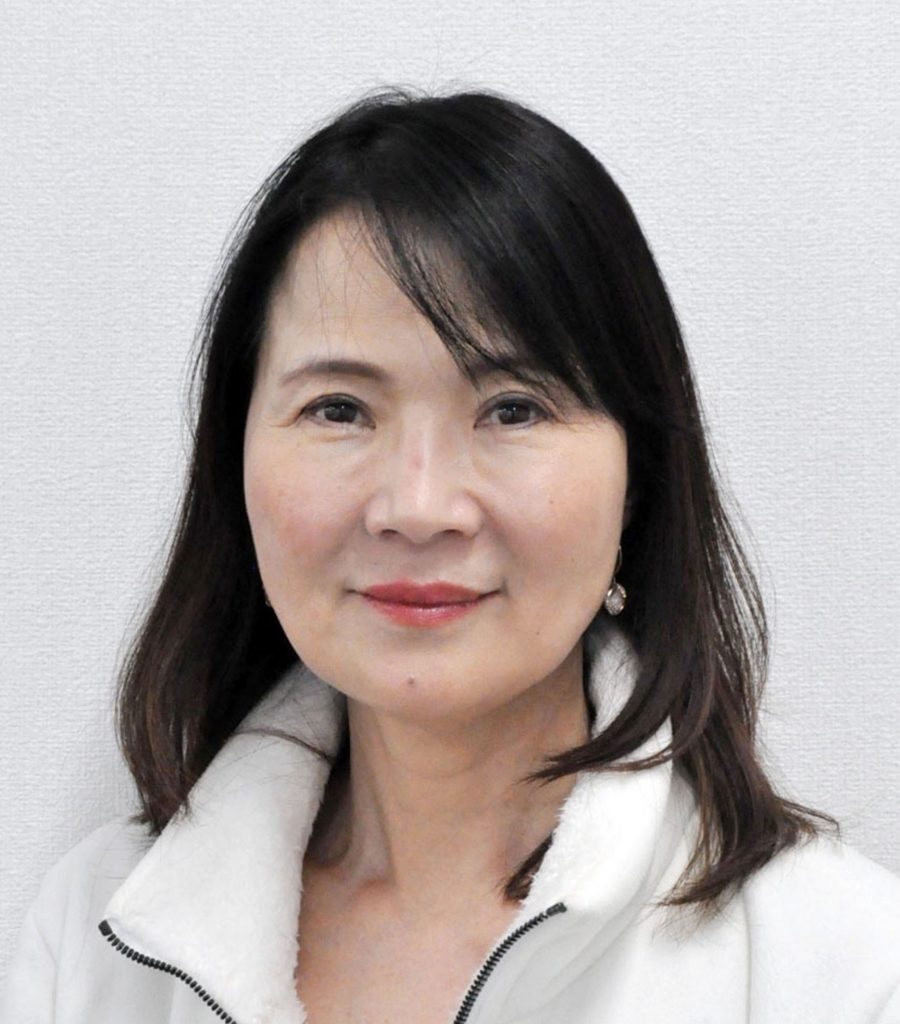 Hamada, Oda Testify in Harassment Trial
Oral arguments were heard last week in the harassment trial involving renowned coach Mie Hamada and former Olympic skater Nobunari Oda, Nikkan Sports reported. Hamada was accused of morally harassing Oda when they coached together at the Kansai University rink in Takatsuki, Osaka Prefecture.
Oda, who was the director of the school's skating club at the time, resigned with alleged mental distress over their clashes.
Arguments were held in the case on December 1 in Osaka District Court. Oda, who skated for Japan at the 2010 Vancouver Olympics, is seeking ¥11 million JPY ($81,473 USD) in damages in the suit originally filed in November 2019. Presiding judge Akitoshi Matsumoto said he would render his judgment on the trial on March 2, 2023.
In his testimony, Oda blamed Hamada for his resignation, according to Nikkan Sports.
"The many actions of Coach Hamada were the cause," Oda stated. "In a small industry, there are few rinks. The coaches who teach them are having a hard time. I want to create an environment in which young coaches can grow by improving openness."
Hamada took the stand after Oda and denied harassing her colleague. She pointed out that the investigative committee set up by Kansai University did not find her responsible for any problematic behavior like moral harassment.
Hamada, who is countersuing Oda for defamation, became emotional during her testimony, saying she wants the matter concluded.
Hamada said, "I think it's a crime to frame people," adding, "I'm standing here because I want the conclusion of the trial. I was able to keep silent for three years."
She continued, stating, "I think it was because the people around me and the athletes helped me."
IOC Urges Ban on Russia to Continue
According to media reports, the International Olympic Committee reiterated its stance on the banning of Russia and Belarus over the war in Ukraine at an International Federation Forum in Lausanne, Switzerland, last week (November 28-29).
"The sanctions against Russian and Belarusian governments must, and will, remain firmly in place," IOC vice president Ser Miang Ng said in a speech last week. Continuing, he reiterated that "The recommendation that the International Federations do not recognize sports competitions in Russia and Belarus and that no national symbols whatsoever of these countries are displayed at any sports events must remain.
"We must sanction those responsible for starting the war, the Russian and Belarusian governments. The IOC is therefore standing firm on the Russian issue."
Ng stepped in to deliver the speech that IOC President Thomas Bach was scheduled to give to representatives from some 125 international federations after Bach tested positive for COVID-19.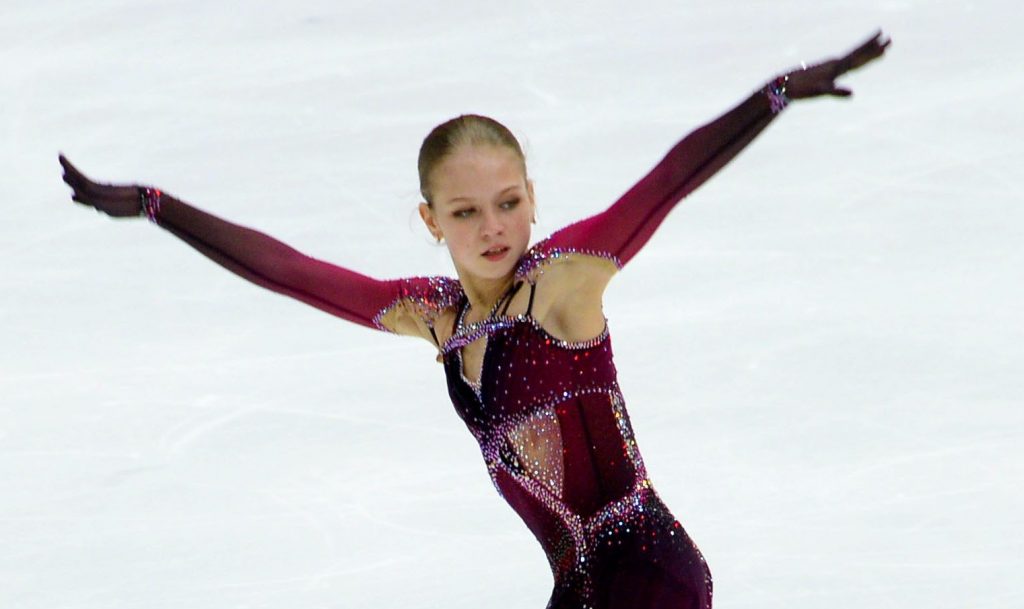 Rudkovskaya Says Trusova Should Have Been Olympic Champion
Yana Rudkovskaya, wife of Russian skating legend and coach Evgeni Plushenko, made some interesting comments recently regarding Beijing Olympic silver medalist Alexandra Trusova. Her remarks came in an interview with sport-express.ru that was translated into English and posted on fs-gossips.com.
"Sasha is the personification of the new history of figure skating," Rudkovskaya said of Trusova. "...This is the story of a Ryazan girl's difficult journey to her goal. I can even say that this is the story of the Cinderella of figure skating. Sasha is Cinderella.
"She was never given points for components; she always believed that if she jumped her five quads, she would become an Olympic champion," Rudkovskaya continued.

Rudkovskaya added, "She jumped them, but did not take the gold. This gave her even more popularity. Many fans [and] figure skating experts like me believe that she should have won."

Author: Jack Gallagher
The author is a veteran sports journalist and one of the world's foremost figure skating experts. Find articles and podcasts by Jack on his author page, here, and find him on Twitter @sportsjapan.