[ICE TIME] Mao Shimada Claims Japan Junior High School Championships Title
Shimada outscores Ikura Kushida and Ami Nakai in Nagano to add the Japan Junior High School Championships crown to her glistening collection.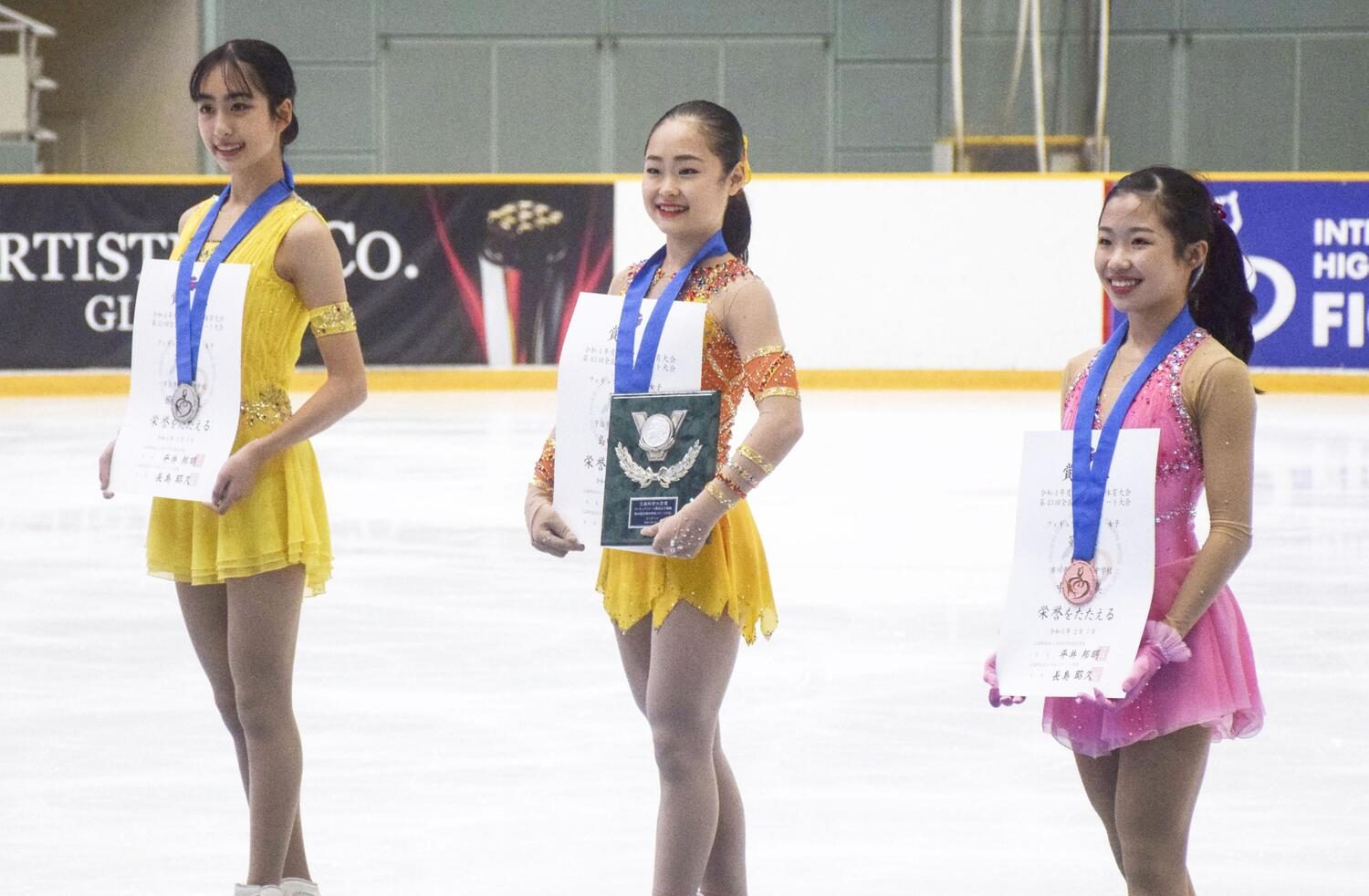 Teen sensation Mao Shimada added another medal to her ever-growing trophy case when she won the Japan Junior High School Championships at Big Hat Arena in Nagano on Tuesday afternoon, February 7.
The event is Shimada's last before next month's world junior championships in Calgary, Canada, where she will be a strong favorite for the gold medal.
Shimada won the Japan Junior Championships in November and the Junior Grand Prix Final in December. The only competition she has not won this season is the Japan Championships, where she placed third behind world champion Kaori Sakamoto and Grand Prix Final titlist Mai Mihara.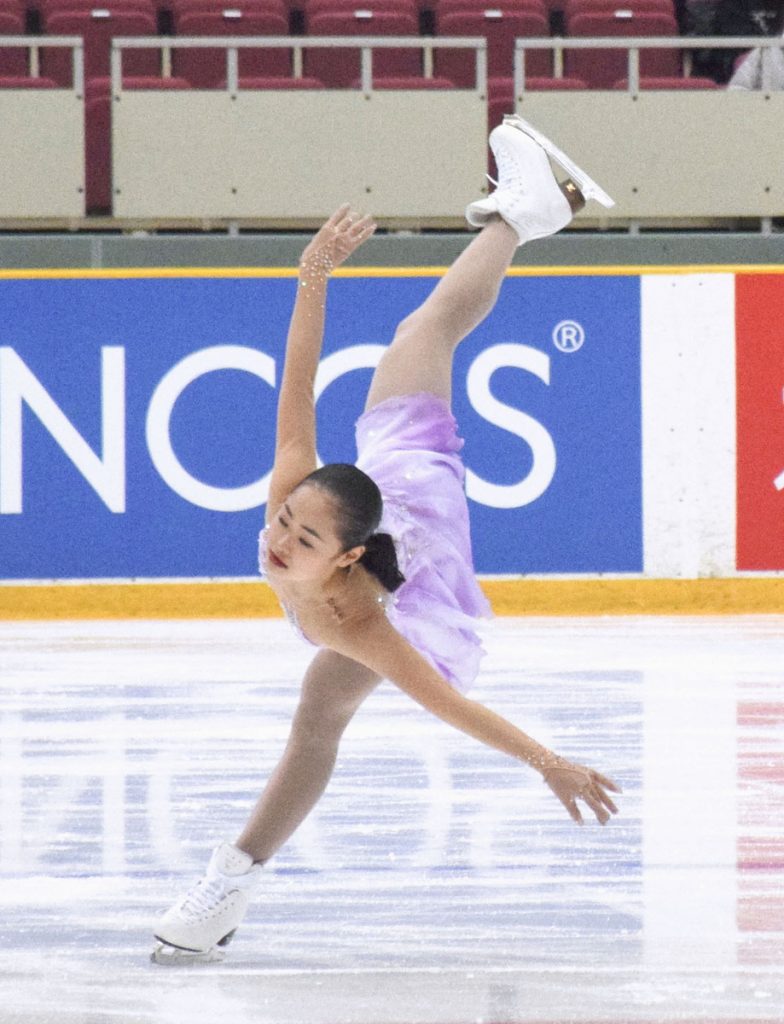 Despite falling twice in her free skate to "Passpied" and "Wild Swans Suite," the 14-year-old posted a winning total score of 197.06. She went down on a quadruple toe loop and the back end of a triple salchow/triple toe loop combination jump. Shimada did land seven clean triple jumps and earned level fours on two of her spins on the way to victory.
Mao Shimada's training partner, Ikura Kushida, came in second with 185.68. Ami Nakai took third on 184.31.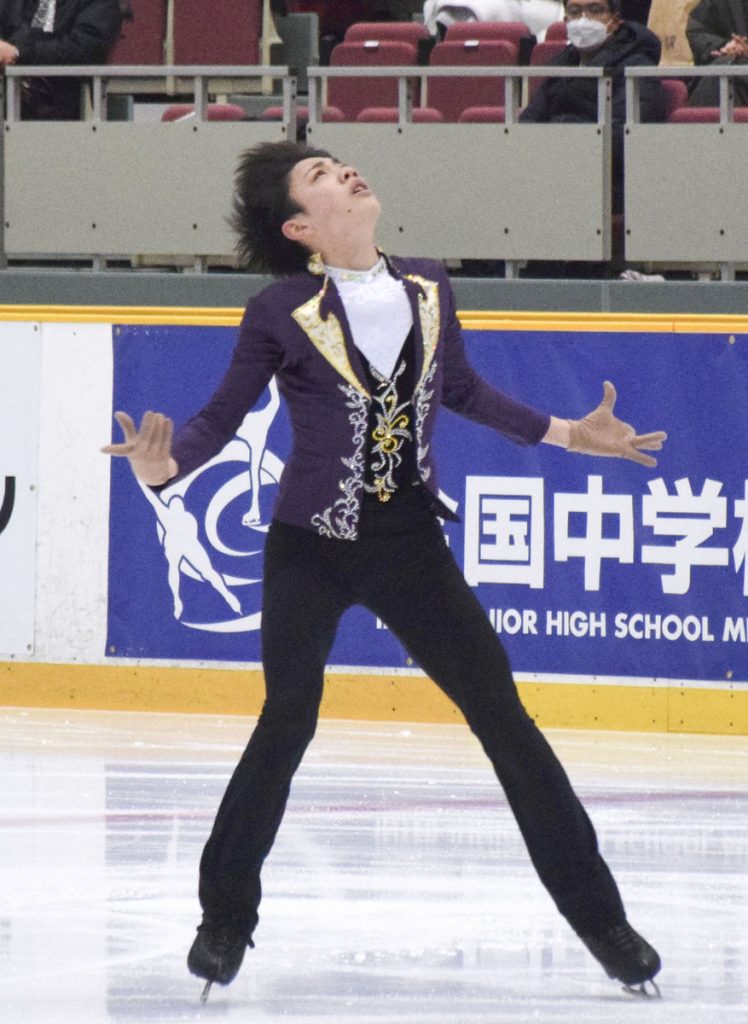 Seigo Tauchi captured the men's crown with 190.04. The 14-year-old from Aichi Prefecture was third after the short program, but moved to the top of the podium with a strong free skate that saw him hit five clean triples.
Sena Takahashi finished second at 187.09, while Taiga Nishino, who led after the short program, came in third on 185.51.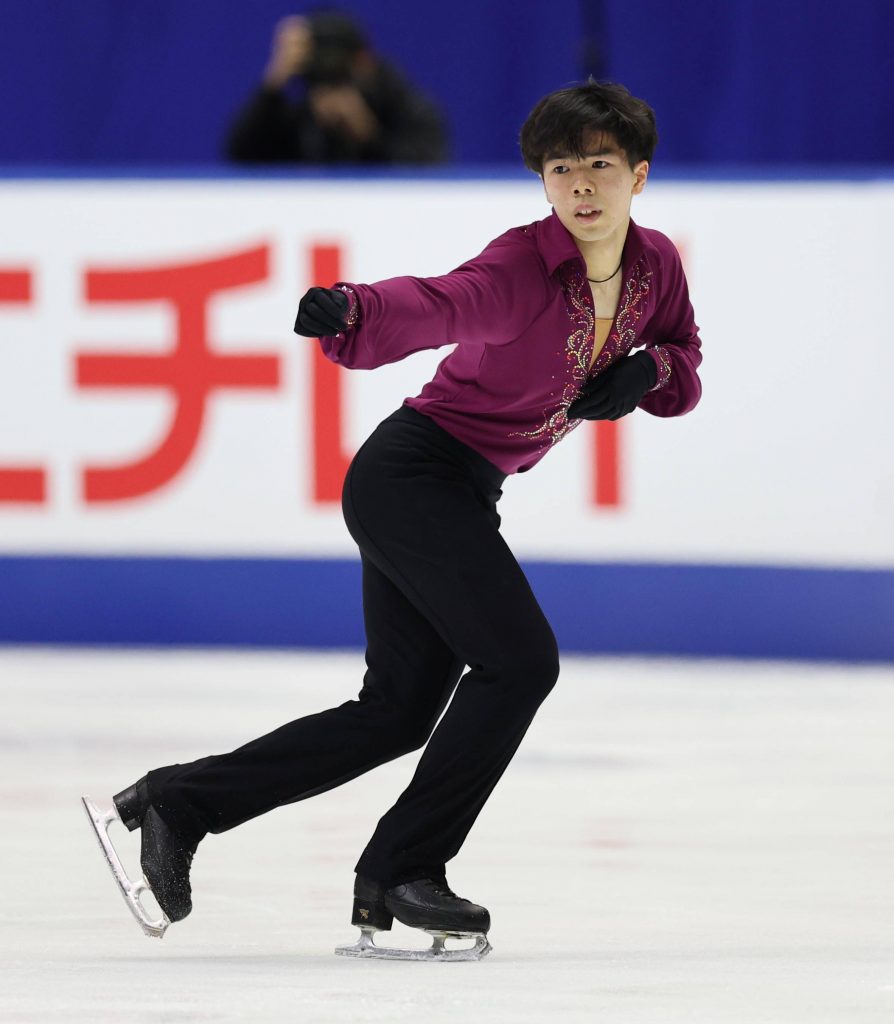 Japan Looks to Continue Medal Rush at Four Continents
Japan has sent a strong team to the Four Continents Championships this week in Colorado Springs, Colorado. The competition will begin on Thursday, February 9 with the women's and men's short programs.
Shun Sato, Kao Miura and Koshiro Shimada will represent the Hinomaru in the men's event, while Rinka Watanabe, Hana Yoshida and Mone Chiba will put on the boots for the women's battle.
Grand Prix Final champions Riku Miura and Ryuichi Kihara will be Japan's lone representatives in pairs, while Japan champions Kana Muramoto and Daisuke Takahashi will be joined by Beijing Olympians Misato Komatsubara and Tim Koleto in ice dance.
Prominent competitors in the men's category include South Korea's Junhwan Cha and China's Boyang Jin. Top names in the women's classification are US champion Isabeau Levito and Bradie Tennell, and South Korea's Yelim Kim.

Japan Shut Out of ISU Skating Awards
The ISU held the third installment of its annual skating honors show on Sunday in Zurich in conjunction with Art on Ice. It included performances by Satoko Miyahara, world silver medalist Loena Hendrickx, US champion Ilia Malinin and Jason Brown. Japan, which has dominated skating for the past year, came away with not a single award, despite having finalists in three categories.
Yuzuru Hanyu, who retired from competition last summer, was one of the final nominees for Best Program and Best Costume, while Watanabe was in the running for the Best Newcomer.
The winners of this year's ISU Skating Awards are:
Most Valuable Skater – Nathan Chen
Best Coach – Patrice Lauzon
Best Choreographer – Shae-Lynn Bourne
Best Newcomer – Isabeau Levito
Best Costume – Madison Chock/Evan Bates
Most Entertaining Program – Gabriella Papadakis/Guillaume Cizeron
Special Achievement – Ilia Malinin
Lifetime Achievement – Katarina Witt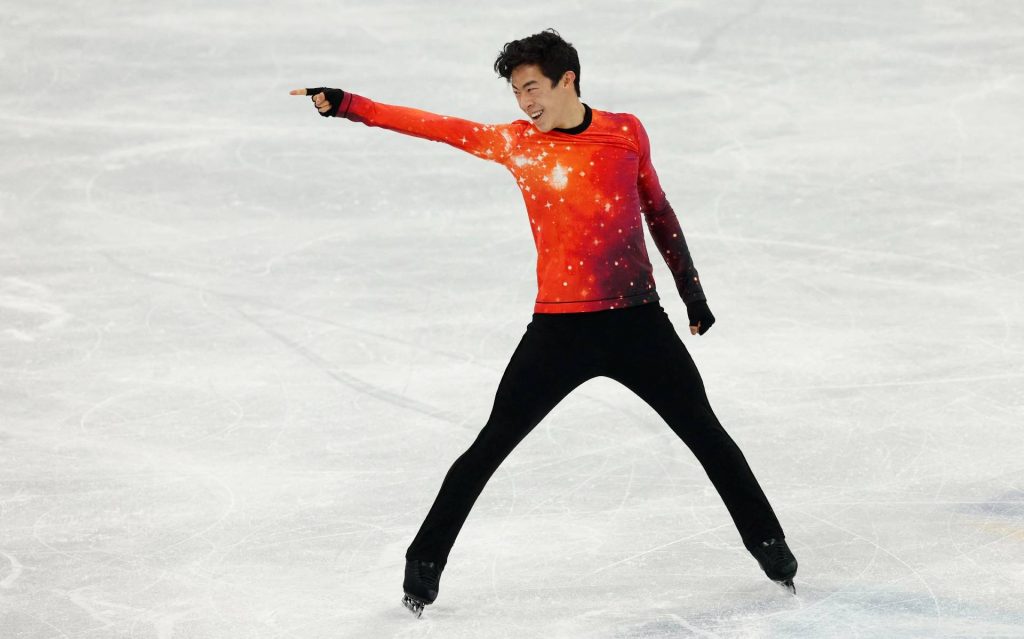 Nathan Chen skates to "Rocketman" in the men's free skate at the Beijing Olympics on February 10, 2022. (Jonathan Ernst/REUTERS)
Tarasova Says Chen Deserved Top Honor
Legendary Russia coach Tatiana Tarasova told TASS on Sunday that she agreed with Chen's selection over fellow Olympic champion Anna Shcherbakova for the Most Valuable Figure Skater at the ISU Awards.
"The results of the award are fair, in my opinion," Tarasova was quoted as saying by TASS in comments that were translated and posted on fs-gossips. com. "Nathan is the first, because for many years he has been leading the men's single skating forward, to new heights, and has been its decoration."
Added Tarasova, "For many years he was the world champion. He is preferable to Anna. She hasn't been skating long yet. If she had skated for a couple more years and won, it would have been a different conversation."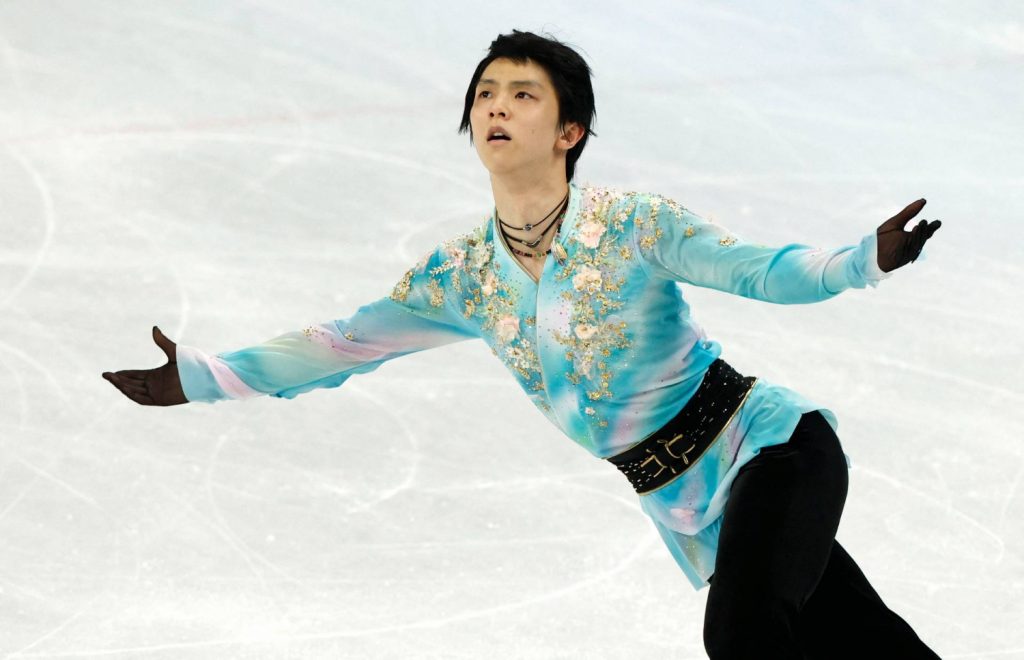 Trusova Talks About Admiration for Hanyu
In a recent interview with Russia's Match TV, Beijing Olympic silver medalist Alexandra Trusova discussed her respect and appreciation for Hanyu. Trusova's comments were translated into English and posted on fs-gossips.com.
"With Hanyu, we jumped the side-by-side quadruple toe loop at Skate Canada," Trusova recalled. "I just approached him and offered to jump together; he immediately agreed.
"Yuzuru loves figure skating very much; he is a real fan of this sport," Trusova continued. "At these competitions, I was not able to watch Hanyu's performance, but I saw his program at the Exhibition Gala. Usually, skaters simplify the content, but not Yuzuru Hanyu! And so he went on the ice, stood in the initial position, the music began to play, and as soon as he turned his head, all the stands of the ice arena exploded with applause!
"I saw him after the skate, and it seemed to me that he was more tired than at the competitions," Trusova stated. "He left all of himself on the ice. People feel it. For this, he is loved and admired. He's a legend."
Hulu Japan to Stream Hanyu's 'Notte Stellata' Shows in March
Streaming service Hulu Japan will livestream Hanyu's three "Notte Stellata" shows from Miyagi Prefecture. The shows are set for March 10-12. The cost is ¥4,000 JPY ($30.55 USD) per day. Information is available on Hulu's website.

All three of Hanyu shows in Miyagi will also be beamed into 93 theaters across Japan, in a reflection of just how giant of a superstar the two-time Olympic gold medalist is.
Information on tickets for the shows is available at: https://liveviewing.jp/nottestellata/

Author: Jack Gallagher
The author is a veteran sports journalist and one of the world's foremost figure skating experts. Find articles and podcasts by Jack on his author page, and find him on Twitter@sportsjapan.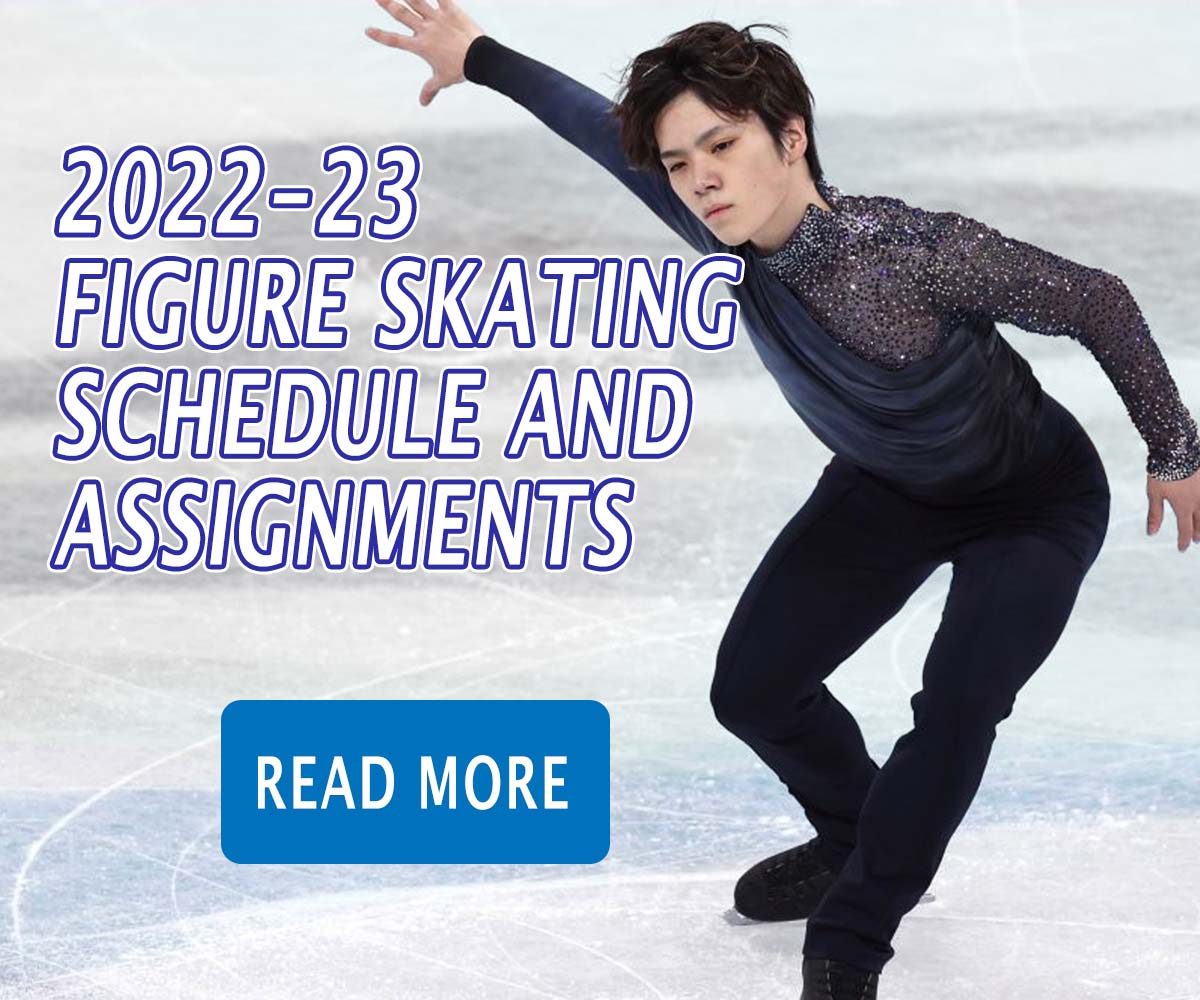 Subscribe to Our Newsletter