INTERVIEW | Yuzuru Hanyu One-on-One: The New Pro's Aim is to 'Get Stronger!'
"How much better and stronger can I become from now on? I want to be stronger in terms of expression, technique and physical strength."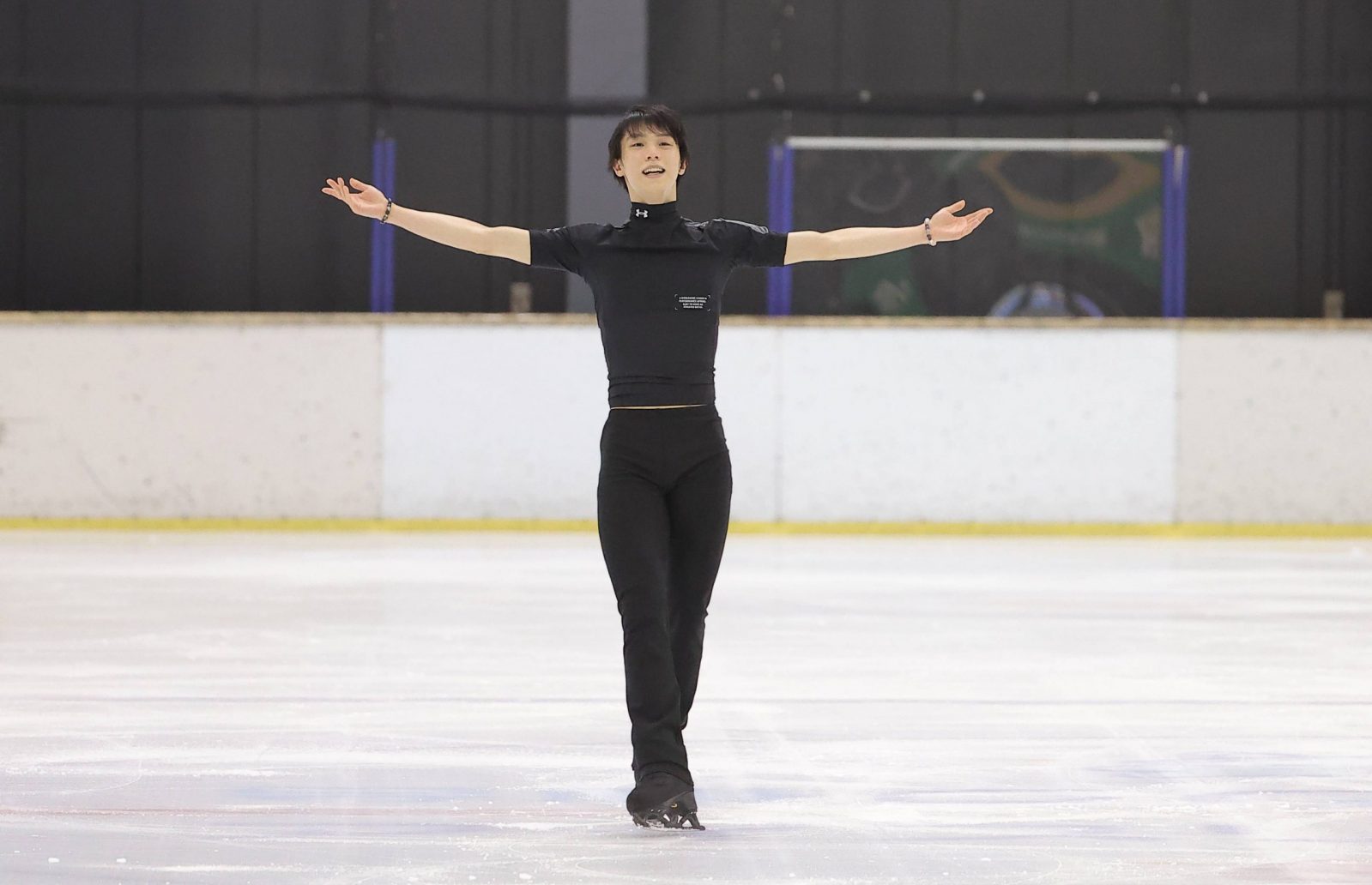 Yuzuru Hanyu, the superstar men's figure skating gold medalist at the 2014 Sochi Olympics and 2018 Pyeongchang Winter Games, announced his decision to turn professional on July 19 in Tokyo.
On August 10, Hanyu had an open practice session at Ice Rink Sendai in Miyagi Prefecture for the first time since turning pro. He focused on performing a flawless "SEIMEI," the program he used in the free skate when he won his second gold at the Pyeongchang Olympics.
"I wanted to show that I have grown since the Pyeongchang Olympics," he said.
Hanyu generously made time for one-on-one interviews with the media, including The Sankei Shimbun and JAPAN Forward, saying: "Until now, it has been difficult to have individual interviews during open practices and competitions. I wanted to include them even if I had to force it."
In the interview he discussed the difference between an amateur athlete and a professional.
"A professional skater is not only skating to get points, but also has to give a quality program that everyone wants to see and be satisfied with. I have to perform one gear higher than in competitions," he said with a hint of determination.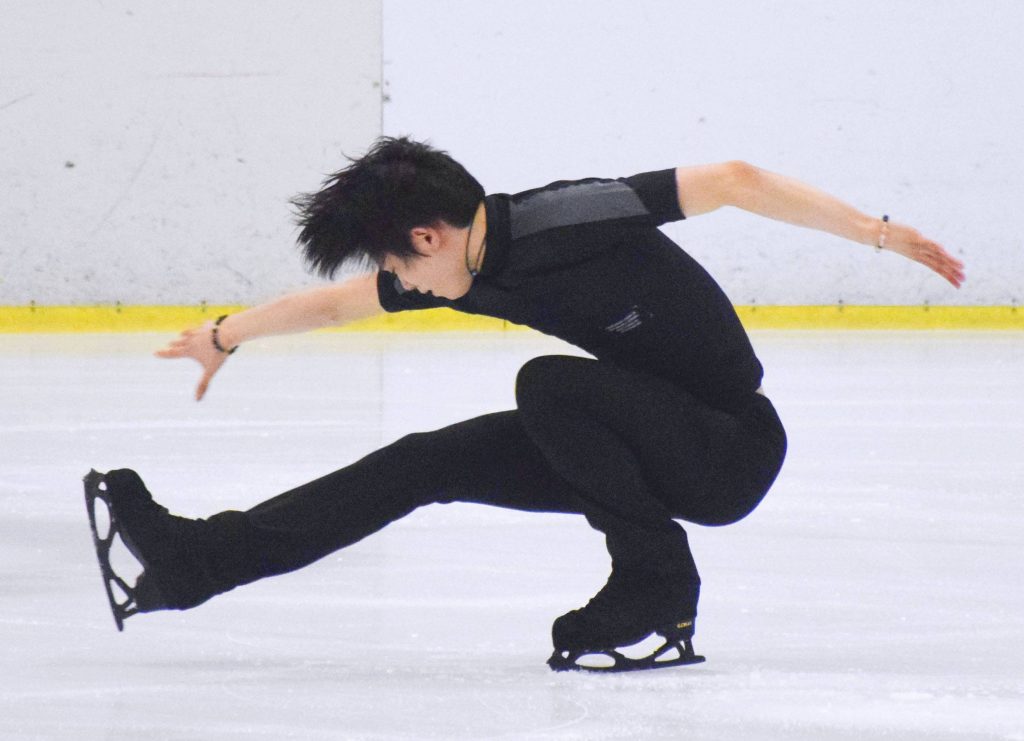 Expressing his ambition for the quadruple axel, he remarked, "I want to perform it when I have a chance to jump it in the program."
In the interview, Hanyu wrote on a sign board that his theme for turning pro was "Get stronger!"
When asked about the meaning, he replied emphatically, "How much better and stronger can I become from now on? I want to be stronger in terms of expression, technique and physical strength."
Hanyu also revealed his thoughts on working as an instructor and choreographer in the future and discussed his aims for his YouTube channel.
Excerpts of the interview follow.

As you wrote "Get stronger!" on your sign board, what kind of thoughts did you put into it?
I think that turning pro is like "retiring" in the figure skating world, but my theme is how much stronger I can become from now on.
I want to grow in many ways in terms of expression, and also in terms of technique. I want to be stronger physically as well.



You have been fighting a lot of pressure all your life. Now that you have retired from competition, do you feel a little weight has been lifted off your shoulders?
No, not really (laughs). As for the Beijing Olympics in February, I did have a sense of pressure, that I wanted to succeed with my quad axel, and that I had to aim for a third consecutive Olympic title. I have declared that I will continue to jump quad axel, and I strongly want to land it. So I don't think I will ever be free from that kind of pressure. Until I succeed.


What do you think you need in order to succeed with your quad axel?
There are many things I really need to work on, such as how fast I can rotate, and how long I can stay in the air. I would like to improve my technical skills more and more.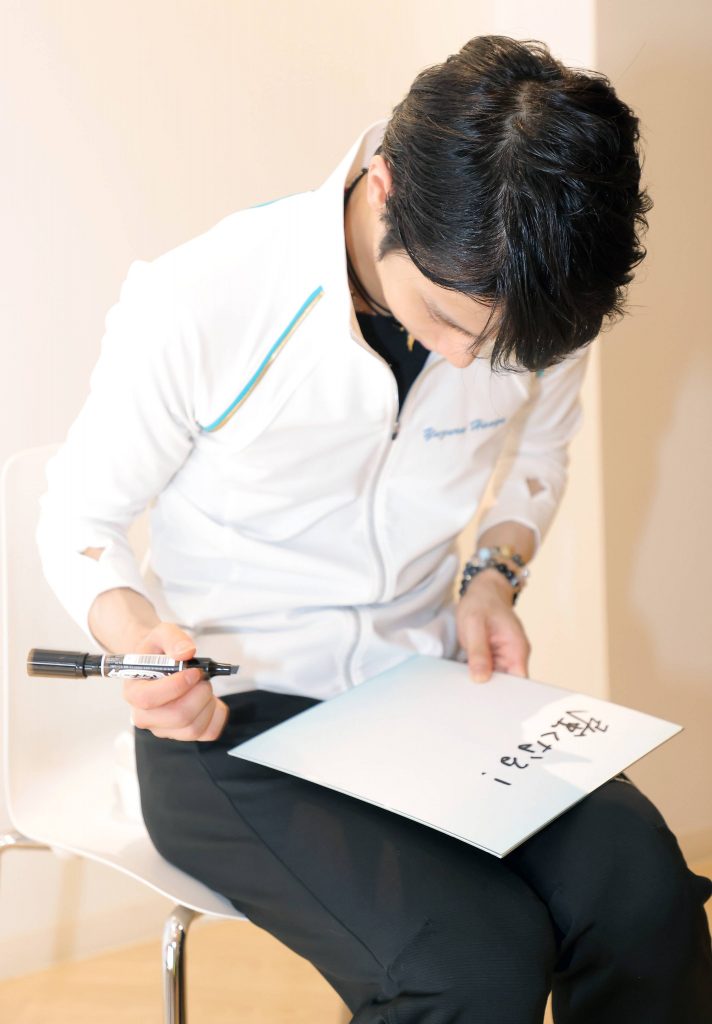 Do you have any plans for future activities, such as teaching younger skaters or working as a choreographer?
I am thinking about those things for the future. I would like to think about them when I'm more prepared or when I have more time to spare in my own activities.
Right now, I am rather occupied with myself, so I hope I can just keep moving forward toward my own goals as hard as I can.

Isn't it difficult to edit videos for YouTube?
It is hard. But I hope to show my personality, and I will focus on how and how much I can show my performance through this type of media.
I want to express myself through skating, not through language.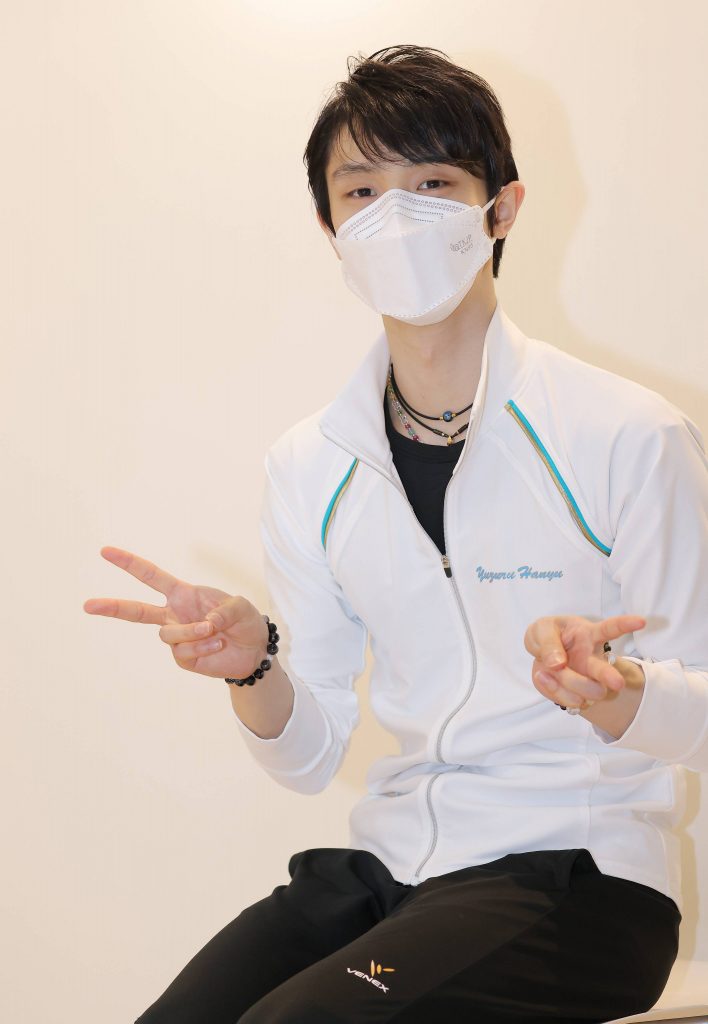 Fans may feel closer to you on YouTube. Is that your intention as well?
I hope to try various things on YouTube. I hope the channel will give a special sense of closeness and excitement because of the fact I'm the one who will be putting on the shows there.
I can't give you specifics yet, but I would be happy if fans feel something special ― something that was unimaginable while I was performing as an amateur.
RELATED:
(Read the interview article in Japanese at this link.)

Author: Marina Kubo, Sankei Shimbun Sports Department