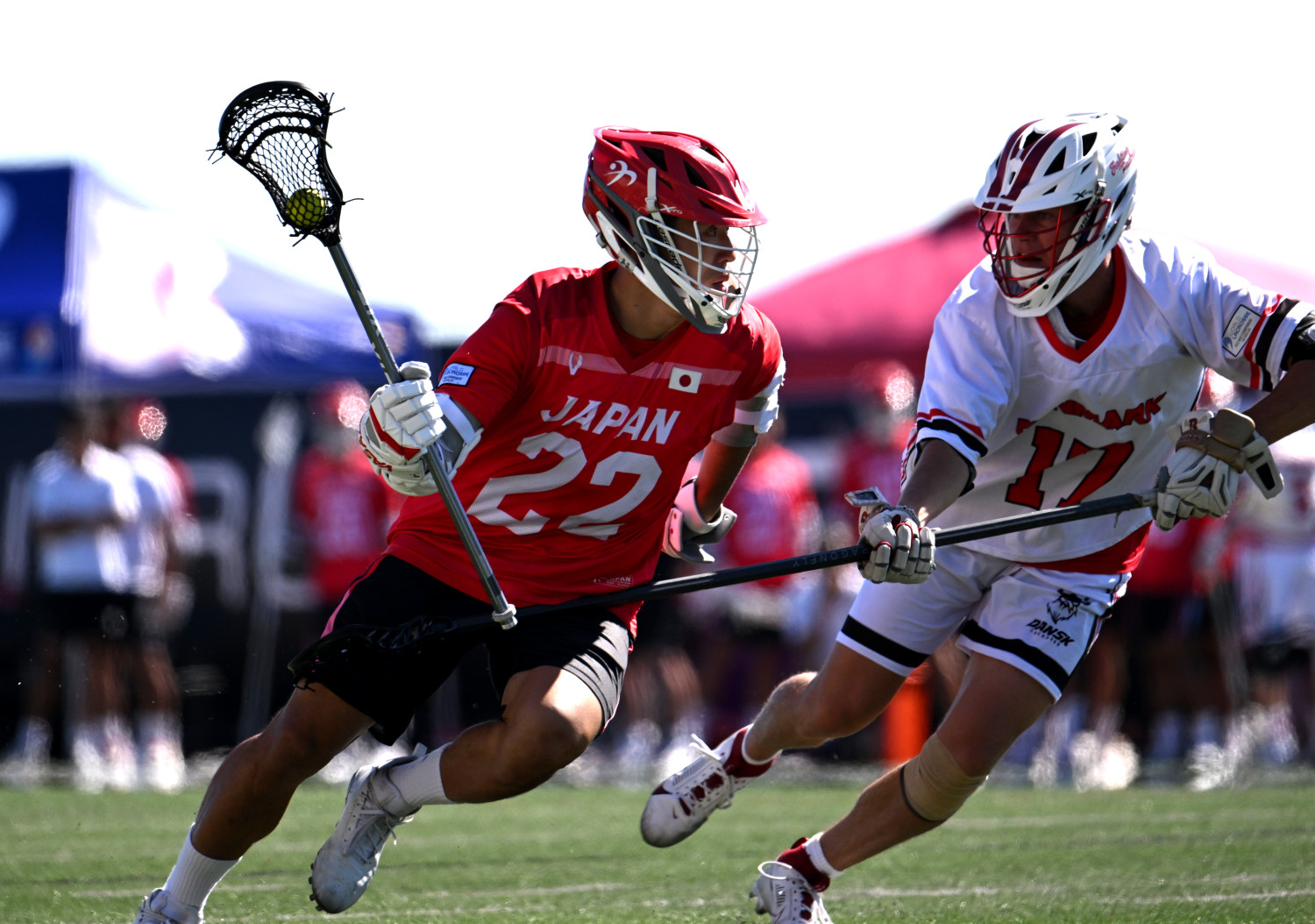 SAN DIEGO ― Outscoring its opponents 70-6 in pool play, Japan's offense delivered sensational results in its first four matches at the 2023 World Lacrosse Men's Championship.

Japan, which scored more goals than any other team in pool play, qualified for the playoffs by defeating France 15-2, Uganda 18-0, Wales 14-1 and Denmark 23-3 in matches held on four consecutive days (June 22-25) in California.
The tournament began with 30 teams. Fourteen teams advanced to the playoffs, including the top two seeds, the United States and Canada.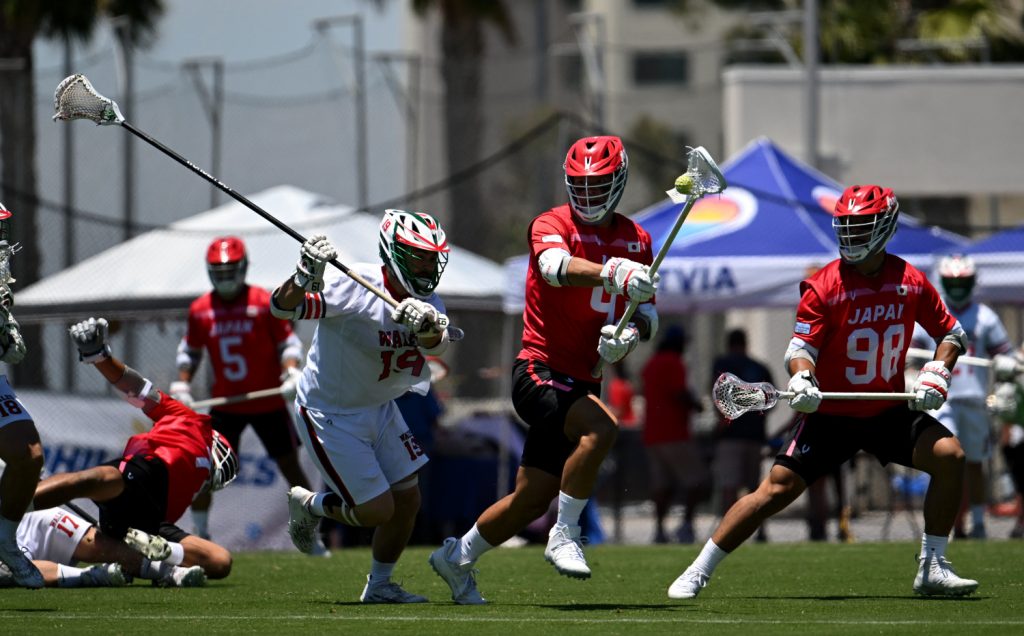 In addition to the top seeds, here's the rest of the playoff field: Australia, England, Germany, Haudenosaunee (formerly known as the Iroquois Nationals), Hong Kong, Ireland, Israel, Italy, Jamaica, Japan, the Netherlands and Puerto Rico.
Six teams went 4-0 in pool play: Ireland, Israel, Italy, Jamaica, Japan and the United States.
To put Japan's scoring feat in context, Italy, which was second in scoring during pool play, notched 60 goals.


Dynamic players Shinya Tateishi and Hiroki Kanaya scored 16 goals apiece for Japan, giving coach Naofumi Suzuki's team a huge spark on offense. They also played at The World Games in Birmingham, Alabama, in 2022, helping lead Japan to a third-place finish.
In addition, Kanaya, a key veteran on the current squad, competed for Japan at the 2018 World Championship in Israel.
A Look Ahead
Up next for Japan: A playoff match against Germany (3-1) on Tuesday, June 27 at 1 PM local time (Wednesday at 5 AM JST). Japan is aiming to earn a top-four finish at the 2023 World Championship.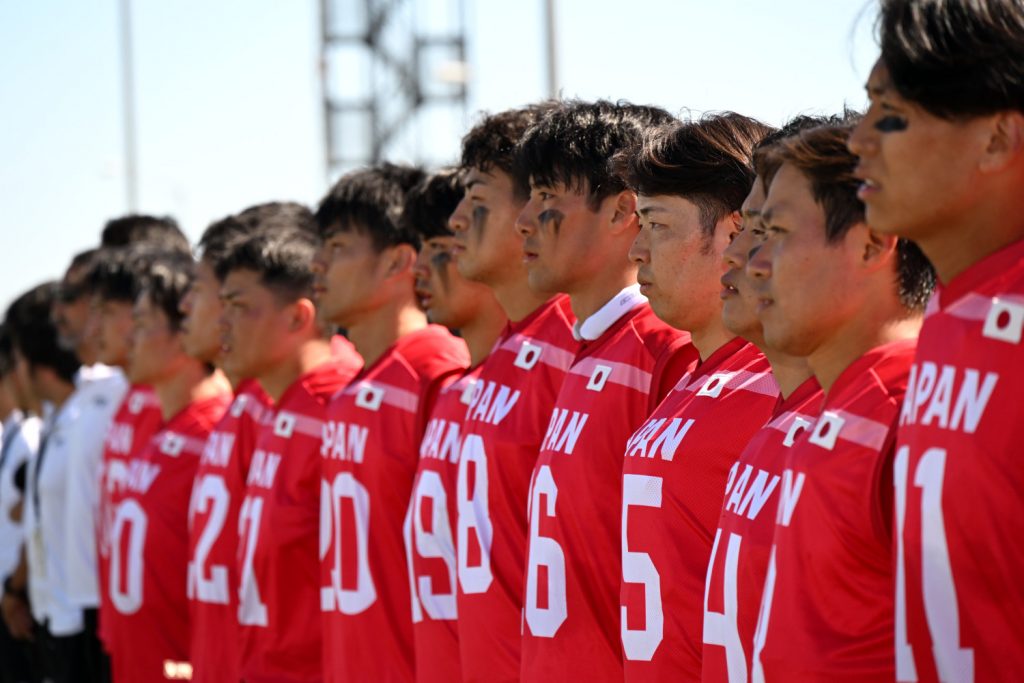 Weekday Workers, Weekend Lacrosse Players
The Japan men's national team has two student-athletes on its roster at the 2023 World Championship. However, the rest of the team is comprised of men who are working at various jobs.
Indeed, it is not easy to receive more than two weeks of vacation to take part in this tournament.
Keiji Victor Ishii, a senior at Keio University, took a leave of absence to take part in this tournament. He's going to graduate from college and begin working at an automobile maker next spring (2024).
"If I was working as a freshman this year, I could not receive a longer vacation to take part in the sports event privately," Ishii said. "So I made up my mind to take a leave of absence."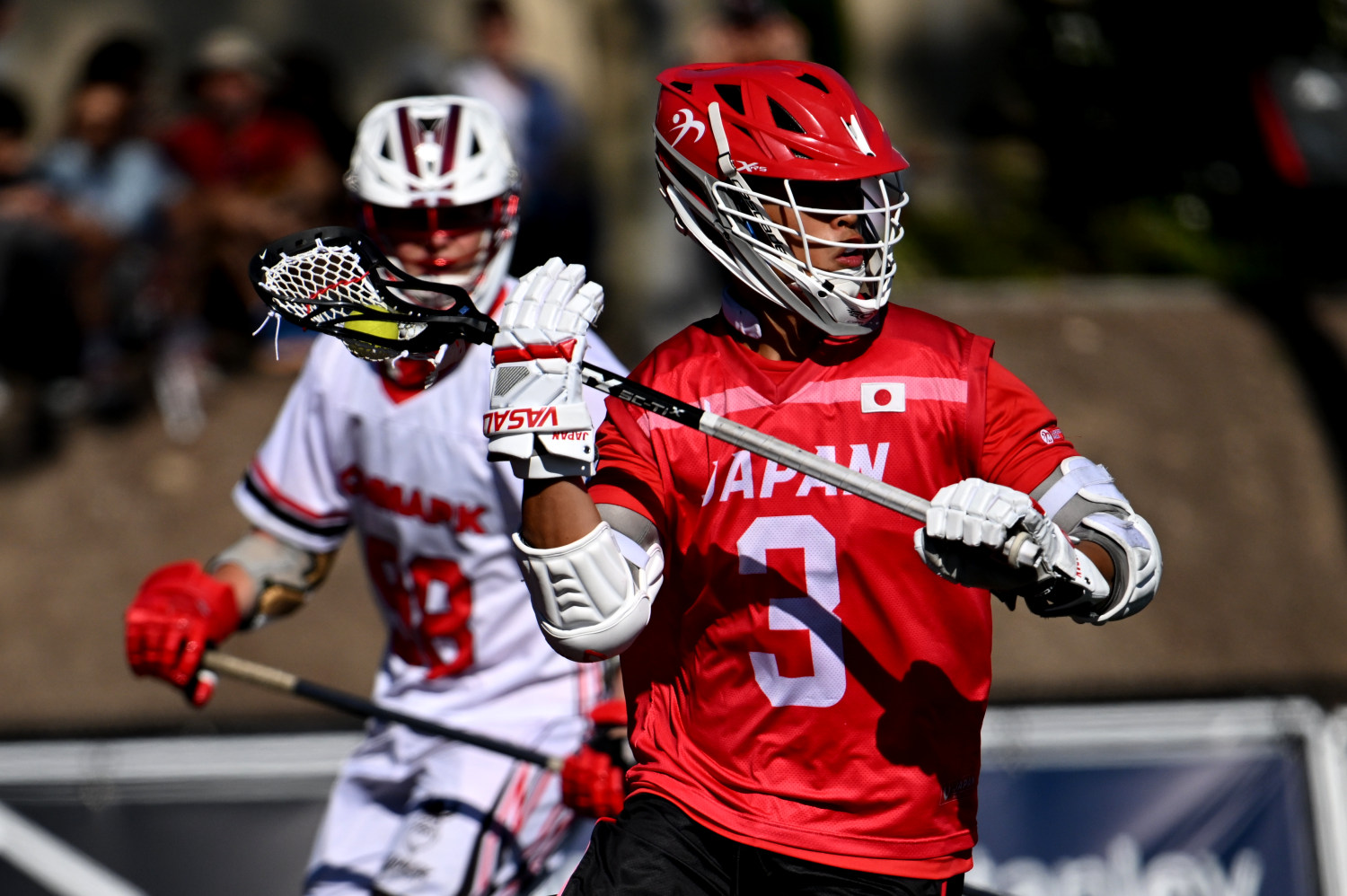 Tateishi, who has attracted attention with his marvelous performances in San Diego, is employed at an advertising agency. As his company is doing business within the sports industry, it welcomed his participation as a player at the World Lacrosse Men's Championship.
Therefore, Tateishi was granted permission to take a special vacation.
The 2023 World Championship concludes on Saturday, July 1, and Tateishi and his teammates are aiming to end their California excursion with a successful showing in the playoffs.
At the 2010 World Championship, Japan finished fourth, its best-ever showing in lacrosse's global tournament. In 2014, Japan placed eighth, followed by a sixth-place finish in 2018.
RELATED:
Author: Hidemitsu Kaito

Hidemitsu Kaito is a staff writer at JAPAN Forward. In addition to his other duties, he has been covering the sport of lacrosse internationally and in Japan since 1989.