[JAPAN SPORTS NOTEBOOK] Fencer Misaki Emura Ascends to the Top in World Rankings
Tokyo Olympian Misaki Emura becomes the first Japanese woman to reach number one in the world rankings in an individual fencing discipline.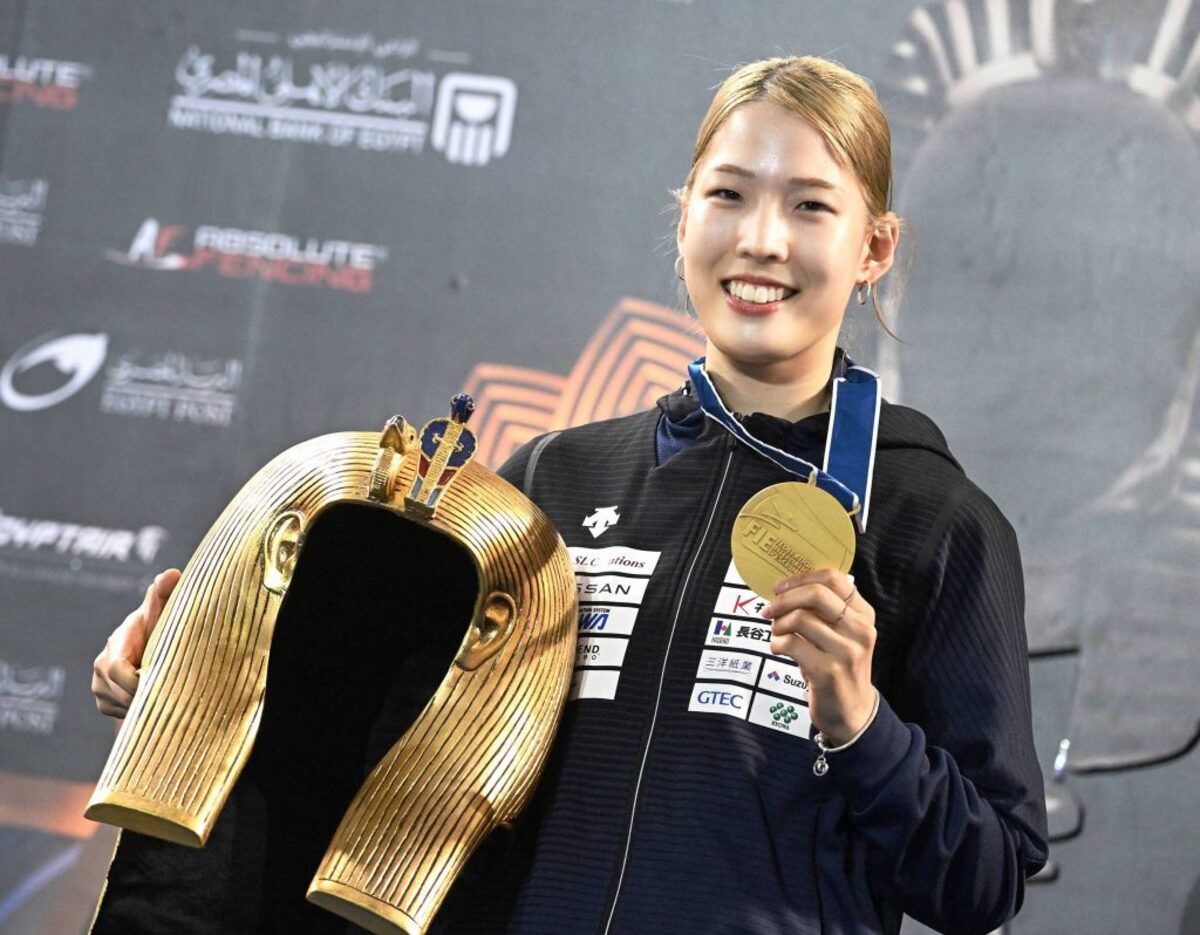 For fencer Misaki Emura, the delayed Tokyo Olympics in 2021 provided a valuable experience facing top-level competition on the global stage. She finished 13th in the women's individual sabre event and was a member of the Japan women's squad, which finished fifth in the team competition.
In July 2022 at the Fencing World Championships, Emura showed that the Olympics were a stepping stone for her ― that bigger, better results were possible. Then Emura, ranked third in the world, was crowned world champion in her specialty event, defeating Azerbaijan's world No 1 Anna Bashta 15-10 in Cairo in the final.

Emura is now the world's top-ranked female sabre fencer (239.00 points), which takes into account results from the previous year. She climbed from second to first in the latest world rankings, which were released on Monday, February 13.

Bashta slipped to second (224.00), while Greece's Despina Georgiadou is third (208.00).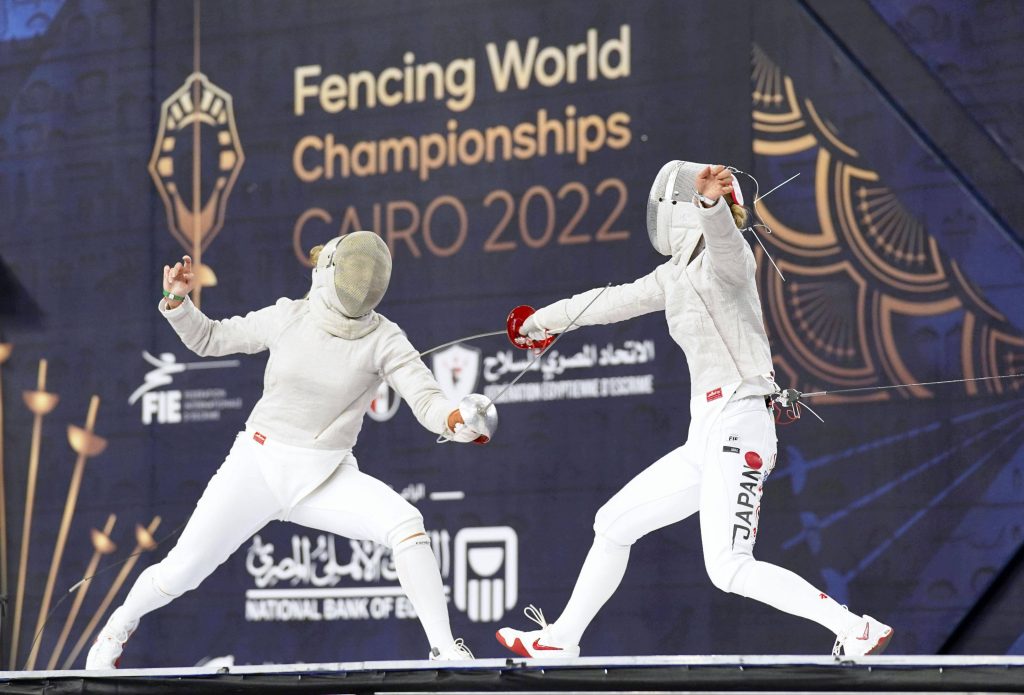 Misaki Emura Pleased to Reach No 1
Emura, the first Japanese woman to be ranked No 1 in an individual fencing discipline, expressed satisfaction in achieving one of her goals.
"I'm happy that I was able to achieve this because it was one of my goals," said the 24-year-old Emura, according to multiple published reports. "I think it's a place I couldn't stand on my own."
She continued by saying, "I want to express my heartfelt gratitude to all the people who have supported me so far. I'm really thankful to you."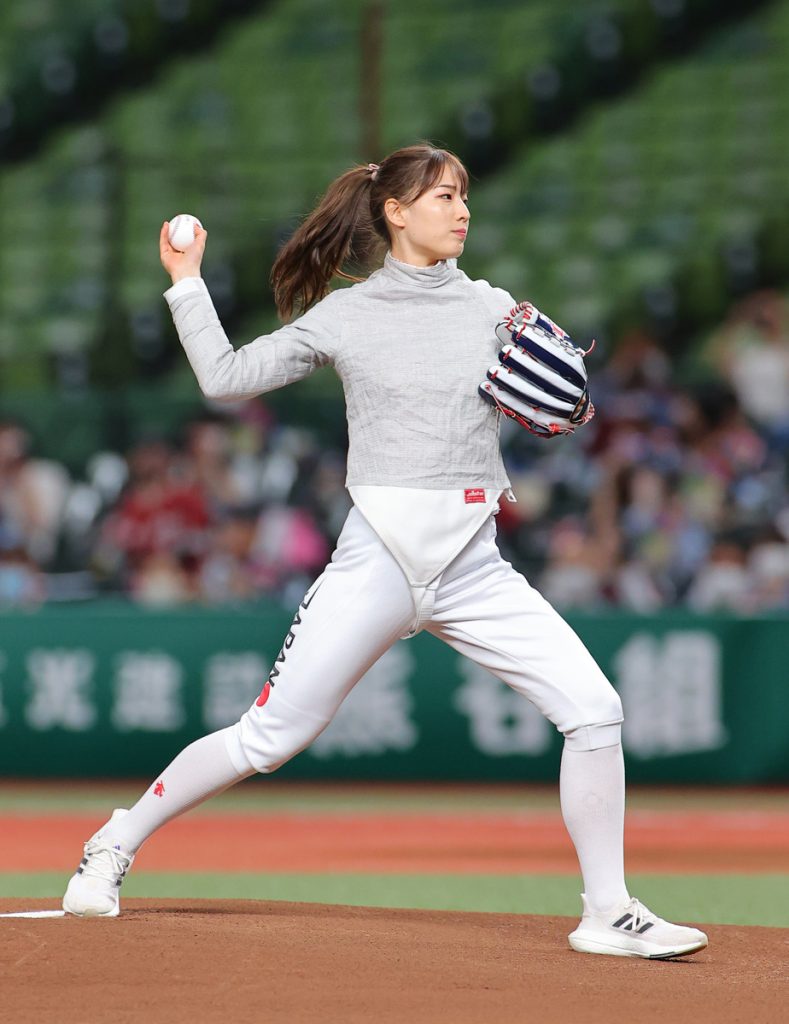 In her most recent competition, Emura placed third in Tashkent, Uzbekistan, in a World Cup event on February 11.
Indeed, pressure exists for top-ranked athletes to perform well in any sport. But Emura said she won't put additional pressure on herself linked to where her name is listed on the world rankings.

"Rankings can easily change, so I will not be overwhelmed by the numbers or the results, and I will continue to work hard every match without forgetting the feeling of having fun," Emura was quoted as saying by Jiji Press. "I still have a lot of inexperienced parts, but as a player and as a person, I will work hard every day to aim for further growth."

For the Oita native, the exactitude of action is an enticing aspect of the sport.

"The attraction of fencing lies in the spectacle offered," Emura once said, according to her profile page on the International Fencing Federation website. "Looking for perfectly precise movements and winning with impeccable technique is exhilarating."
RELATED: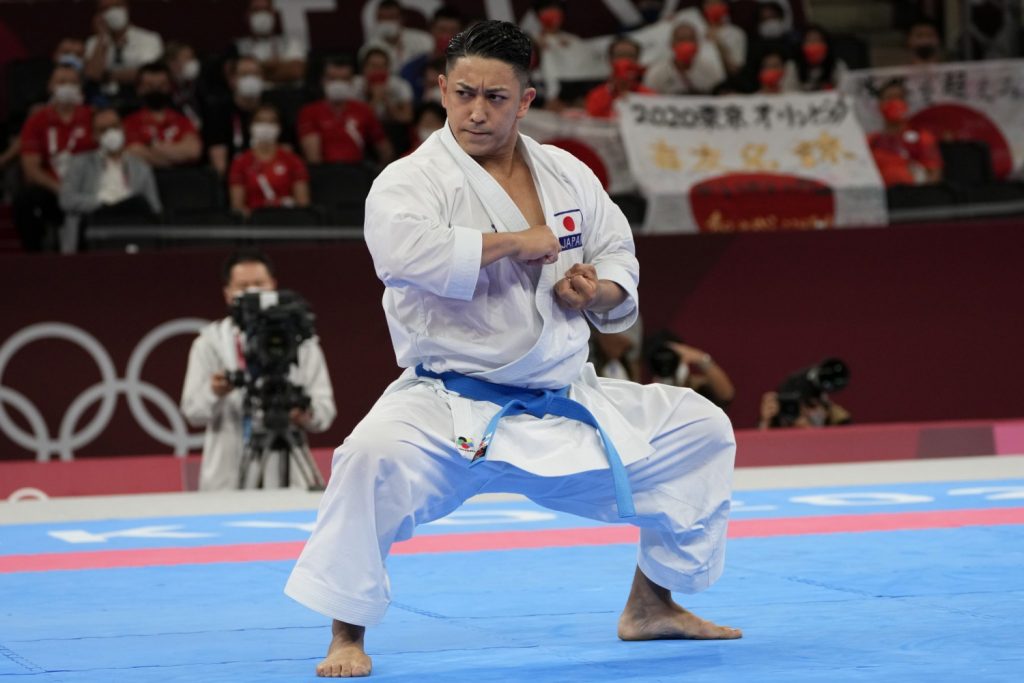 Karate
Olympic Champion Kiyuna Retires
Ryo Kiyuna, gold medalist in in the men's kata event at the Tokyo Olympics in August 2021, is stepping away from the spotlight. The Japan Karatedo Federation announced his retirement on Thursday, February 16.

An Okinawa native, Kiyuna captured 10 consecutive national titles (2012-21). His ultra-successful career also featured four world titles in a row, starting in 2014.

Karate made its debut as an Olympic sport in 2021, with Kiyuna the lone Japanese to win a karate gold medal at the Tokyo Games.
The 32-year-old Kiyuna's retirement came as a surprise to many people, including Okinawa City Mayor Sachio Kuwae and Yoshitaka Taira, president of the Okinawa Karatedo Federation, the Okinawa Times reported.

"He is a great athlete who brought Okinawa the first gold medal in the Olympics." Taira said, according to the Okinawa Times.
Taira continued by saying, "He has expressed Okinawan karate to the world, and he is [a role model] for children. I hope you will become a good leader."
Kuwae expressed gratitude to Kiyuna for his role in promoting the sport throughout his years as an active athlete.

"Thank you for sharing Okinawa's karate culture and history with the world," Kuwae said of Kiyuna, the Times reported.

A day after Kiyuna claimed the gold at the Tokyo Games, he reflected on the experience.

"I would be very glad if my win has inspired kids in Okinawa to have dreams and hope," Kiyuna told reporters.
What's next for Kiyuna?
Kiyuna plans to stay active in the sport, passing on his karate knowledge to students at his dojo in Okinawa.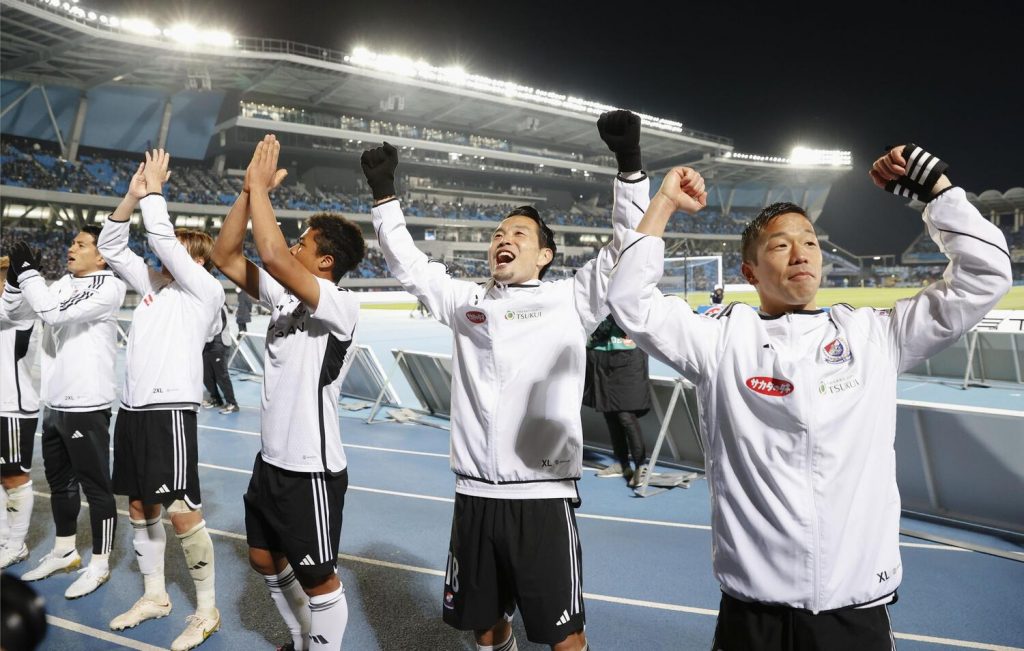 Soccer
Marinos Open J.League Season with a Victory
It didn't take long for Yokohama F. Marinos to give their fans something to cheer about in the reigning J.League champions' season opener against Kawasaki Frontale on Friday night, February 17.

Takuma Nishimura scored in the fourth minute at Todoroki Stadium, and Brazilian teammate Elber added a second goal in the 38th minute in Marinos' 2-1 victory.

Frontale outshot the visitors 18-10, but Marinos spoiled their rivals' comeback aspirations.

Kawasaki's Kento Tachibanada capitalized on teammate Asahi Sasaki's well-placed cross in second-half injury time, scoring in the 91st minute to account for the final score.

Marinos manager Kevin Muscat said he was glad his team found a way to win the opener in Kawasaki.

"To come away from home to an intimidating atmosphere, to perform and take the game to the opponent, was fantastic," Muscat was quoted as saying by Kyodo News. "It's a good start, but we have to recover tomorrow and prepare for the next game."
RELATED: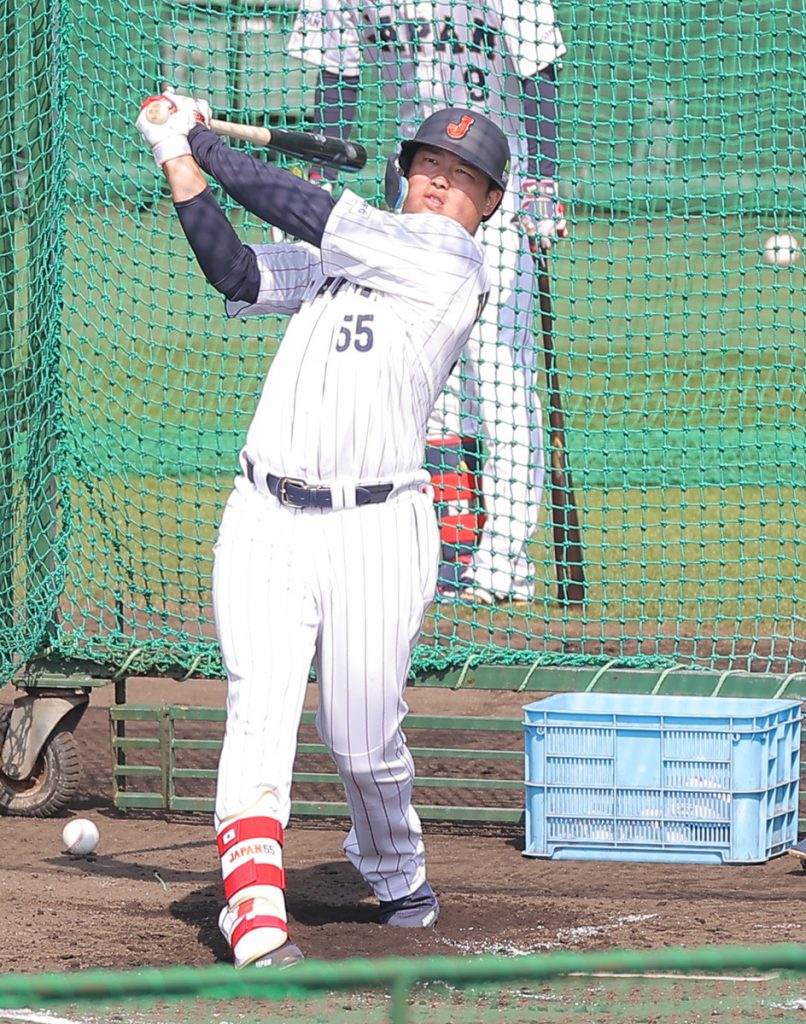 Baseball
Samurai Japan Training Camp Gets Underway in Miyazaki
The Japan national baseball team began its training camp for the upcoming 2023 World Baseball Classic in Miyazaki on Friday, February 17.

Manager Hideki Kuriyama's squad is attracting around-the-clock media attention in Japan, and plenty of interest from overseas media outlets. And fan attention, too. More than 18,000 spectators showed up for the first day of training camp.

The arrival of Shohei Ohtani and other MLB players at later dates will only increase the media coverage of Samurai Japan's preparations for and performances in the WBC, which has not been held since 2017.

Japan faces China in its first Pool B game on March 9 at Tokyo Dome. Before that, training camp and four scheduled exhibition games are on the docket.

Kuriyama's squad is set to play the Fukuoka SoftBank Hawks on February 25 and 26 in Miyazaki, followed by a pair of warm-up games against the Chunichi Dragons on March 3 and 4 in Nagoya.

And two official WBC exhibition contests are set for Samurai Japan ― against the Hanshin Tigers and Orix Buffaloes on March 6 and 7, respectively, in Osaka.
As one of the top attractions on the opening day at camp, Tokyo Yakult Swallows slugger Munetaka Murakami, the Central League Triple winner in 2022, was laser-focused on batting.

"I was completely focused on working on my own swing," Murakami was quoted as saying by Kyodo News. "It was great practice."
RELATED: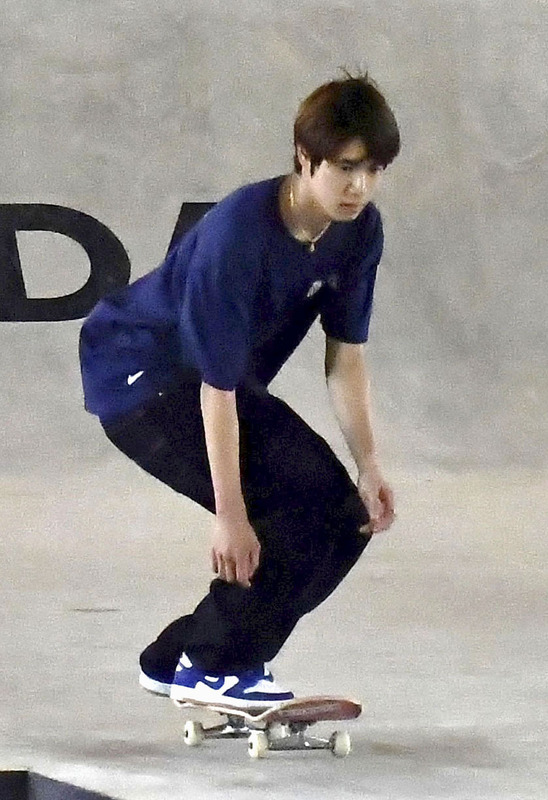 Skateboarding
2023 Street League Tour to Visit Tokyo in August
Two years after skateboarders thrilled sports fans and TV viewers with their impressive techniques during the Tokyo Olympics, high-quality competition will return to the Japanese capital.

The 2023 Street League Skateboarding Championship tour will stage a competition at Ariake Arena on August 12. That makes it the second tour stop of the year, Street League Skateboarding said on Friday, February 17.

The season opener is set for April 29 in Chicago, with additional tour stops to be announced at later dates.
Among the expected participants in Tokyo's first-ever Street League Skateboarding tour stop is Yuto Horigome, the men's street skateboarding gold medalist at the Tokyo Games.

"I'm happy that the world's top competition will finally come to my hometown Tokyo and fans in Japan will get to see the world's top skaters," Horigome said in a statement.
Cycling
Tour de Kyushu to be Held for First Time in October
The inaugural Tour de Kyushu is scheduled to be held from October 6-9, with competition encompassing Fukuoka, Kumamoto and Oita Prefectures.
In November 2022, the Tour de Kyushu was designated as a UCI (Union Cycliste Internationale)-sanctioned race, giving it official Class 1 status.
Discussing organizers' vision for the Tour de Kyushu at a news conference in January in Fukuoka, Sumio Kuratomi, Tour de Kyushu organizing committee chief, spoke of bold ambitions.
"The Tour de Kyushu will not be a mere international bicycle race because it is positioned as an event to create a sustainable future of Kyushu through public and private partnership," Sumio Kuratomi was quoted as saying by Nikkei Asia in a February 18 news report that outlined organizers' plans.
"We will continue the event in and after 2024 and seek to run it eventually through all prefectures in Kyushu and Yamaguchi Prefecture," added Kuratomi, the chairman of the Kyushu Economic Federation.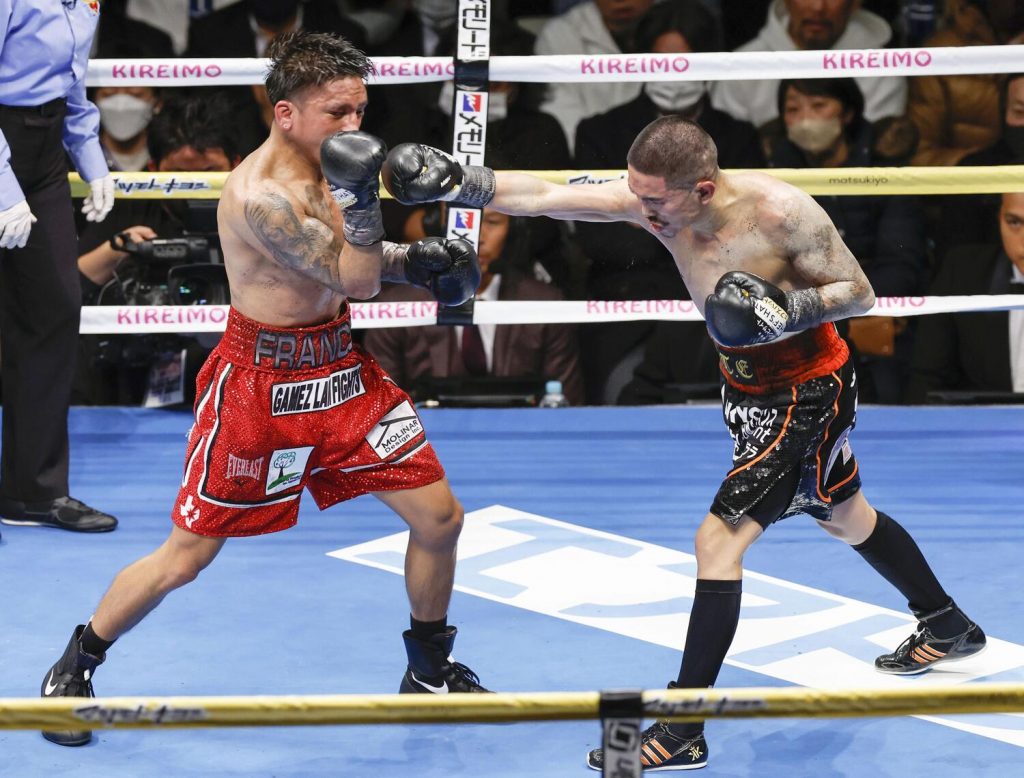 Boxing
Ioka to Fight Rematch with Franco
The WBO had ordered super flyweight champion Kazuto Ioka to meet Japanese compatriot Junto Nakatani in a mandatory title defense, but Ioka had other plans.

In defiance of the WBO's mandate, Ioka was stripped of his WBO title on Friday, February 18.

Instead of facing Nakatani (24-0, 18 knockouts) in his next bout, Ioka will square off in a rematch against WBA champion Joshua Franco. Fight details have not yet been announced, but ESPN reported that it will be held in June.

The Ioka-Franco fight on December 31, 2022, ended in a draw.
Ioka has a 29-2-1 (15 KOs) career record. And now, the WBO title is vacant, paving the way for Nakatani and Australian Andrew Moloney (25-2, 16 KOs) to fight for it at a TBA date.
RELATED:

Author: Ed Odeven
Find Ed on JAPAN Forward's dedicated website, SportsLook. Follow his [Japan Sports Notebook] on Sundays, [Odds and Evens] during the week, and Twitter @ed_odeven.

Subscribe to Our Newsletter