[JAPAN SPORTS NOTEBOOK] Terunofuji's Recovery from Knee Surgery Sparks Questions about His Future
Will the yokozuna, who has won seven Emperor's Cups in his career, be able to withstand the physical rigors of sumo in the foreseeable future?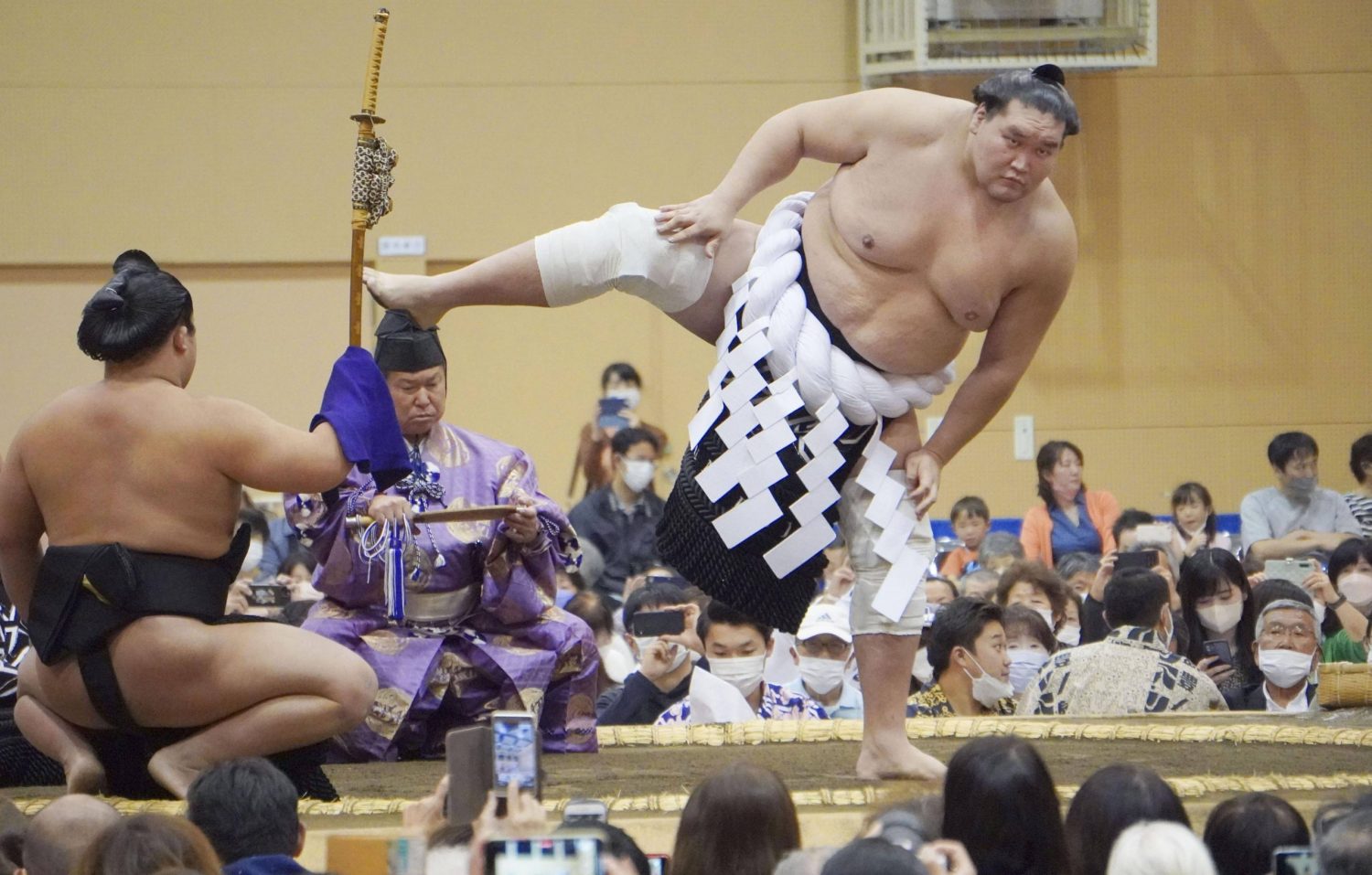 The upcoming November Grand Sumo Tournament will be held without yokozuna Terunofuji, who underwent endoscopic surgery on both knees on October 18.
When will Terunofuji return to competition?
There's no timetable, insisted stablemaster Isegahama several days after the Mongolian-born wrestler had medical procedures on both knees.
"He had the surgery only recently, so we just have to wait until his knees are healed," Isegahama was quoted as saying by Kyodo News.
Throughout his career, Terunofuji, like many other sumo wrestlers, has been plagued by chronic knee pain. He withdrew from the Autumn Grand Sumo Tournament in September with five days to go.
Since being promoted to yokozuna in September 2021, the same month that legendary grand champion Hakuho retired, Terunofuji has won the Emperor's Cup twice, with a 15-0 record in the 2021 November meet in Fukuoka and with a 12-3 mark in this year's Summer Basho in Tokyo in May.
Knee injuries have also taken a toll on the 73rd yokozuna's reign.
After posting a solid 11-4 record at this year's New Year Grand Sumo Tournament, he pulled out on Day 6 of the Spring Basho in March due to injuries to his left knee and right heel.
Over the past year, he'll have missed significant chunks of two tournaments, and is forced to miss a third meet due to the aforementioned knee surgeries.
Terunofuji turns 31 on November 29, just two days after 2022's final tournament concludes in Kyushu.

An ozeki from 2015-17, who was demoted to the second-lowest division (jonidan) in 2019 after missing four consecutive tournaments due to injury and illness and working his way back up the ranks, Terunofuji is a naturalized Japanese citizen. To run his own sumo stable in the future, he fulfilled that requirement.
Recent history reminds us that Terunofuji is reaching the age when retirement is quite common for yokozuna.
Hakuho stepped away at age 36. Kakuryu announced his retirement at age 35 in March 2021, while Kisenosato decided at age 32 that it was time to call it a career in January 2019.
Nearing the End of His Career?
A common thread among the recently retired yokozuna trio was injuries late in their careers. So it becomes natural to speculate that Terunofuji is much closer to the end of his career than its start.
The 2023 New Year Basho is the likely target for Terunofuji's return to competition.
If he returns in January, will he be able to perform at the high level that's expected of a yokozuna?

Before that, can he train on a daily basis without experiencing unbearable pain in his surgically repaired knees?
Expect the next year to determine if Terunofuji can make another major comeback and have a successful, extended tenure at the sport's highest rank.
RELATED: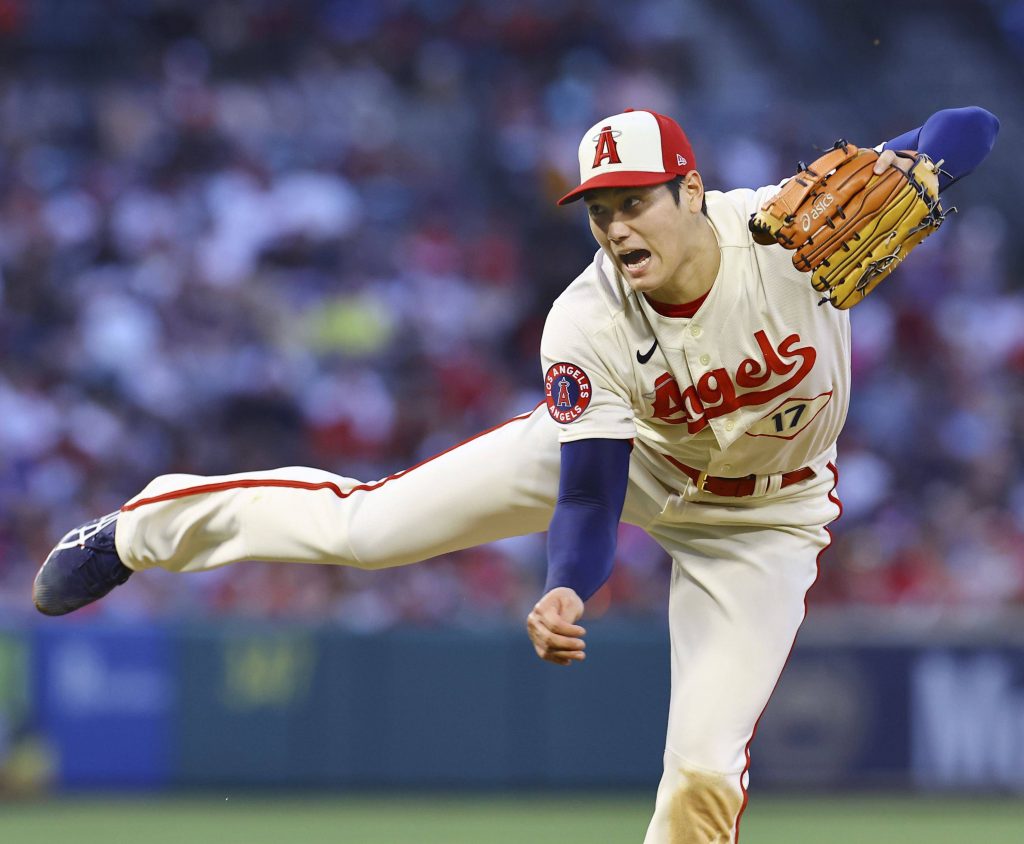 Baseball
Ohtani Finishes Second in Publication's Player of the Year Voting
Shohei Ohtani placed runner-up in voting for The Sporting News MLB Player of the Year, it was announced on Thursday, October 27.
In a survey of 360 active players, New York Yankees star Aaron Judge received 66% of the votes, while Ohtani finished second with about 18%.

Ohtani won the award last year. He was also a unanimous selection for the American League MVP Award in 2021.
Judge set an AL record with 62 home runs this season, breaking Roger Maris' mark of 61 set in 1961. He batted .311 and led the AL in RBIs (131).
Ohtani had a .273 batting average with 34 homers and 95 RBIs. He also went 15-9 with a 2.33 ERA and 219 strikeouts as the Los Angeles Angels' top starting pitcher.
The Sporting News, established in 1886 as a print publication, now operates as a website.
RELATED: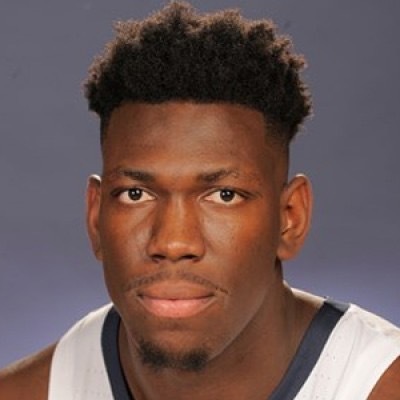 Basketball
Albirex Sign Ex-University of Illinois Star Cockburn
In his three seasons at the University of Illinois, Kofi Cockburn established himself as one of college basketball's premier big men.
The Niigata Albirex BB (1-8) are hoping Cockburn can help them turn their season around. The B.League club has lost eight consecutive games and has the worst record in the 22-team circuit.
After forgoing his senior season to pursue a pro career, the Jamaican-born center participated in the NBA Summer League for the Utah Jazz as an undrafted free agent. Cockburn did not land a contract with an NBA squad for the current season, so he opted to play overseas.
The 213-cm, 132-kg Cockburn averaged 17.2 points, 9.6 rebounds and 1.2 blocks in 90 total games for the Illini. In the 2021-22 campaign, he contributed 20.9 points, 10.6 rebounds, 1.0 blocks and 7.3 free-throw attempts per game, earning consensus First Team All-American accolades. He helped Illinois qualify for the NCAA Men's Basketball Tournament in 2021 and last season.
Cockburn was named the Big Ten Conference Freshman of the Year in 2019-20.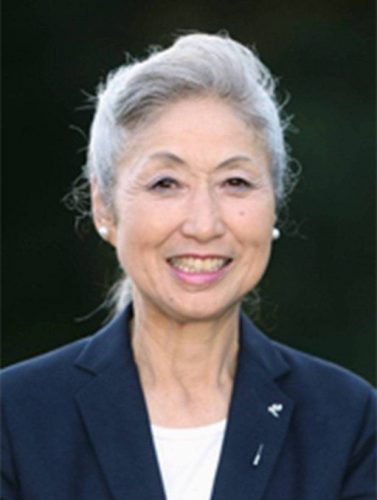 Tennis
1970s Standout to be Honored by Government
Kazuko Yoshida (nee Sawamatsu), Japan's first female Grand Slam doubles champion at Wimbledon in 1975, will be honored as one of the nation's 20 Persons of Cultural Merit this year in conjunction with Culture Day festivities on Thursday, November 3.
As a singles player, Sawamatsu advanced to the Australian Open semifinals in 1973, and the quarterfinals of the French Open and US Open in 1975. She reached the third round in Wimbledon singles four times from 1970-75.
As a doubles player, Sawamatsu had her biggest success on the global stage while teaming up with Japanese American Ann Kiyomura for a 7-5, 1-6, 7-5 triumph in the 1975 Wimbledon final.
From 1967-74, Sawamatsu had a 192-match winning streak in Japan.
Now 71 and retired, Yoshida has stayed active in tennis through various activities to grow the sport in her homeland, including her involvement with the Yoshida Memorial Training Center, established by her husband, in Kashiwa, Chiba Prefecture.
Reflecting on being selected for cultural merit recognition, Yoshida said, "I'm very surprised and honored," according to The Yomiuri Shimbun.
She added, "I've been doing my best, however much I can, to aid the development of the tennis world."
Briefly…
The 2023 Sumo World Championships will be held in Tachikawa, Tokyo Prefecture, the International Sumo Federation recently announced. The tournament, open to amateur wrestlers, debuted in 1992 in Tokyo. Individual and team competitions are held for both men and women. In 2001, women wrestlers participated for the first time.
The 11-team WE League, Japan's first fully fledged women's professional soccer circuit, opened its second season on Saturday, October 22 with a pair of matches and three more the next day. INAC Kobe Leonessa, who are the defending champions, defeated Omiya Ardija Ventus 2-0 on Sunday, October 23, with Mina Tanaka scoring both goals (35th and 80th minutes).
Nagoya Grampus striker Jakub Swierczok has received a four-year provisional doping ban from the Asian Football Confederation after testing positive for an unnamed banned substance, Asia's soccer governing body announced on Friday, October 28. Further details should be revealed after the AFC's investigation is completed. The 29-year-old Polish player had seven goals in 14 matches this season for the J.League team. On October 17, he tested positive for a banned substance after an Asian Champions League defeat to the Pohang Steelers in the quarterfinals.
Quote of the Week
"I'm definitely excited to take in the support from the New York fans for the first time in a few years. Every time I travel is a chance for me to grow as a human being as well, though, so I'm excited to spend some time in the city and soak in the whole experience."
―Kazuchika Okada, a 34-year-old wrestling star, on looking ahead to his October 28 appearance in a high-profile tag-team match with Eddie Kingston against Bullet Club grapplers Jay White and Juice Robinson. They were scheduled to appear in a New Japan Pro-Wrestling event billed the "Rumble on 44th Street" at the Palladium Time Square in Manhattan, Sports Illustrated reported.
Author: Ed Odeven
Follow Ed on JAPAN Forward's [Japan Sports Notebook] here on Sundays, in [Odds and Evens] here during the week, and Twitter @ed_odeven.