[JAPAN SPORTS NOTEBOOK] Veteran Hurler Chihiro Kaneko Announces Retirement
Chihiro Kaneko, who led the Pacific League in wins in 2010 and 2014, is set to begin his coaching career with the Texas Rangers next season.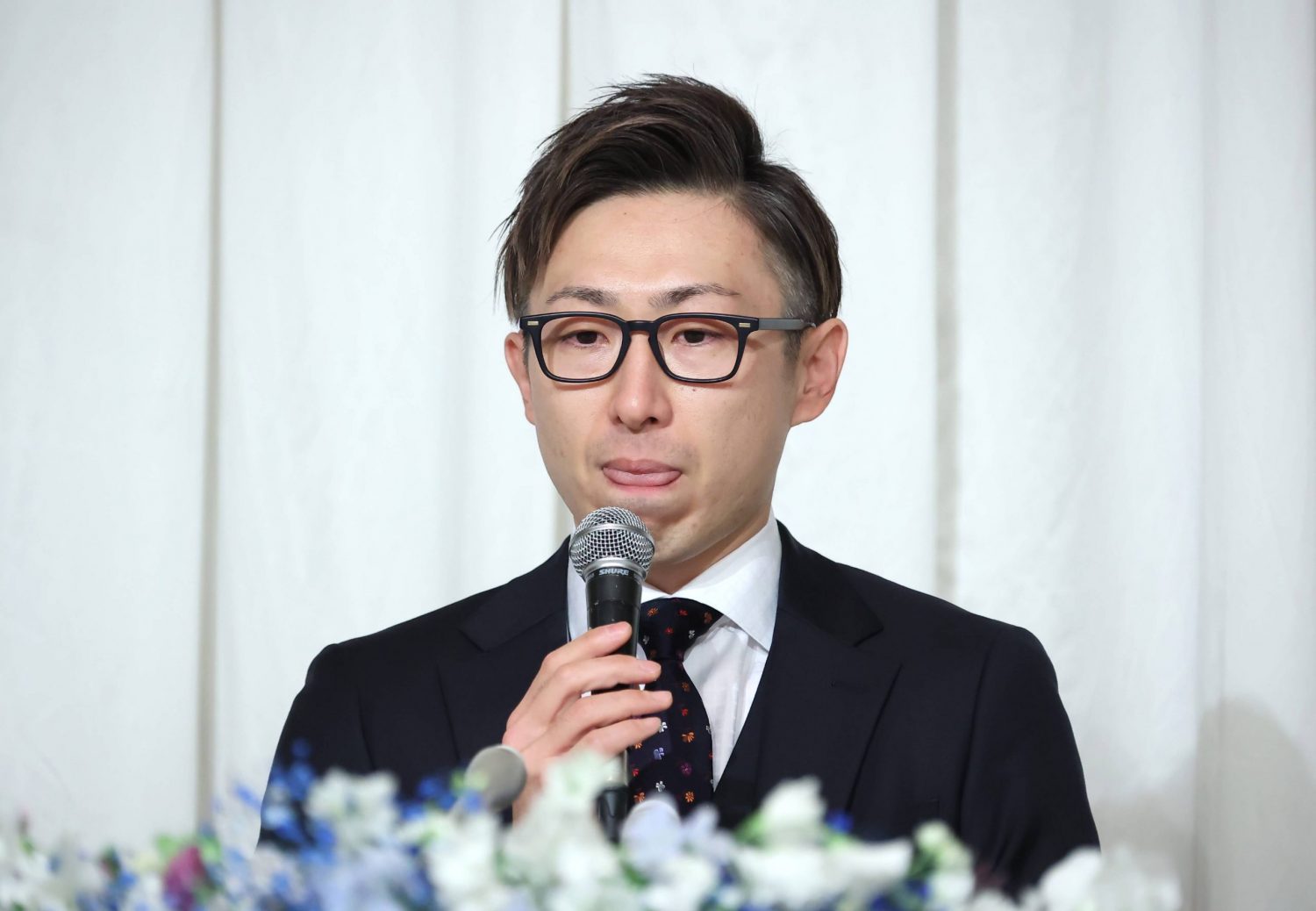 After 17 seasons as an NPB pitcher, Chihiro Kaneko has decided it's time to retire.

The 130-game winner, who became a free agent in October, announced his decision during a news conference in Sapporo on Friday, December 23.
Kaneko only made 11 pitching appearances over the past two seasons for the Hokkaido Nipponham Fighters, his second NPB team. He pitched for the Orix Buffaloes from 2006-18, then joined the Fighters in 2019.
"It may not have been smooth sailing, but when I think about it since I joined the team, I think I did well," Kaneko told a news conference, according to NHK. "I had a blessed baseball life with the help of many people, including coaches and trainers."
In February 2023, Kaneko will travel to the United States and work for MLB's Texas Rangers in an understudy role as a coach.
Kaneko had seven double-digit win seasons in his career. He earned a career-best 17 wins in 2010 and led the Pacific League in strikeouts (199) for the first time. He went 15-8 in 2013, leading the PL in strikeouts (200).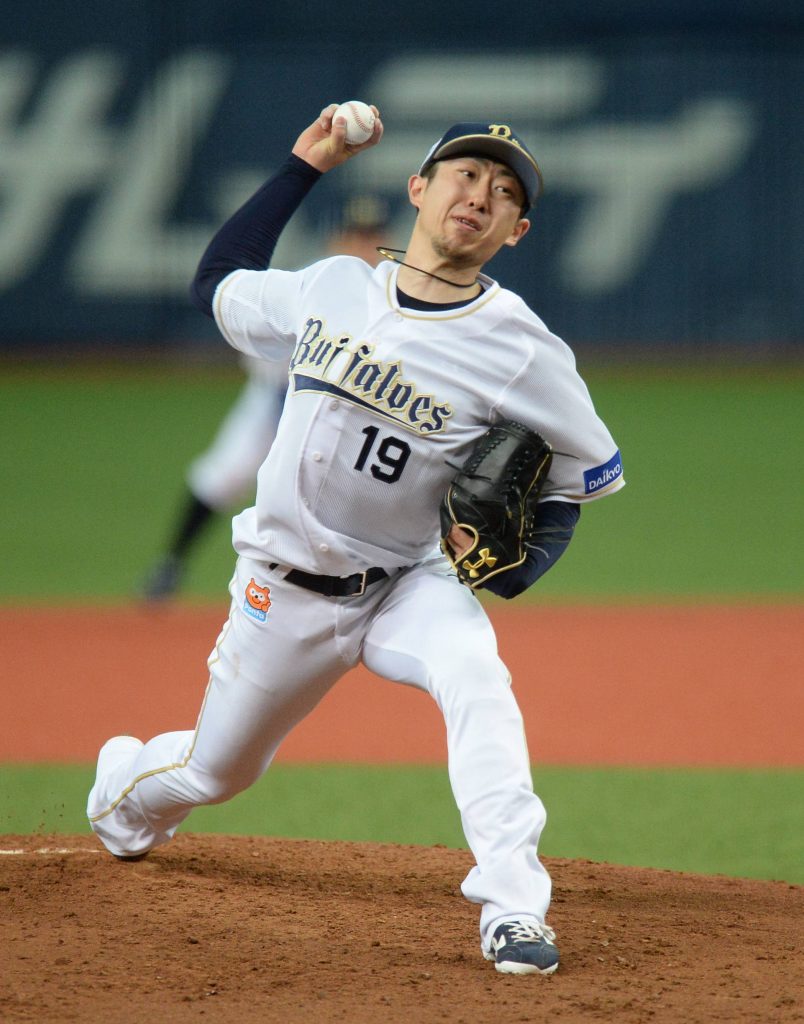 In 2014, he had a 16-5 record, leading the PL in wins and ERA (1.98). He was named the PL MVP and earned the Sawamura Award that year, recognizing him as NPB's top starting pitcher.
Kaneko had his final double-digit victory campaign in 2017, finishing 12-7 with a 3.47 ERA.
"When I joined the team, I never really thought that I would be able to play professional baseball for 18 years," Kaneko told reporters, reflecting on a pro career that began after he was drafted by Orix in 2004.

In 387 games, Kaneko pitched 2,025⅔ innings. He struck out 1,721 batters and issued 542 walks. He pitched 43 complete games and had 21 shutouts. Kaneko, a three-time Pacific League All-Star, had a 130-94 win-loss record.
Former Orix teammate Yoshihisa Hirano, also a pitcher, said he enjoyed training with Kaneko over the years. They were teammates from 2006-17.
"I thought he was the best starting pitcher in Japan, so I started working with him," Hirano was quoted as saying by Nikkan Sports. "I was happy because I was there, and it was fun."
Commemorating Japan's Baseball History
American broadcast network NBC televised a news segment, "Celebrating 150 years of baseball in Japan," and posted it on its website on December 23.
The video leads off with a brief introduction of Kodai Senga, the former Fukuoka SoftBank Hawks pitcher who signed a contract with the New York Mets earlier this month.
Mikio Mori, the Consul General of Japan in New York, appears in the opening minute of the nearly 3-minute video.

"Now let us look back 150 years ago to 1872, when Horace Wilson, an American teacher from Maine, introduced this sport to Japanese school boys," Mori said. "It would eventually become Japan's national pastime and also a mighty bond between the two countries."

Footage of Babe Ruth's first home run in Japan and highlights of Ichiro Suzuki's career are also included in the video along with recent comments from retired MLB star Hideki Matsui reflecting on his dream to play in the majors.

"In Japan, children who play baseball must learn the importance of respect through baseball," Matsui said at a panel discussion about Japan's 150th anniversary of baseball on November 7 in New York City. The event was organized by the US-Japan Council and the Japan Consulate General of Japan in New York.

Matsui added that he enjoys fans' involvement as a major aspect of the American baseball culture.

Los Angeles Angels pitcher/designated hitter Shohei Ohtani is also showcased on the video.
RELATED:
Soccer
Samurai Blue Climb to 20th in World Rankings
The Japan men's national team, which earned upset victories over former FIFA World Cup champions Germany and Spain in Group E play in Qatar, moved up four spots from 24th to 20th in the latest world rankings.
Samurai Blue manager Hajime Moriyasu's squad is now ranked 20th, it was announced on Thursday, December 22.
The top five: Brazil, Argentina, France, Belgium and England.
Japan reached the World Cup's round of 16 for the fourth time (previously doing so in 2002, 2010 and 2018). Croatia defeated Japan 3-1 in a penalty shootout on December 5.
Boxing
Ioka Awaits New Year's Eve Title Clash with Franco
WBO champion Kazuto Ioka is making final preparations for his New Year's Eve super flyweight title unification fight against WBA champion Joshua Franco (18-1-2, eight knockouts).
The bout will take place at Tokyo's Ota City General Gymnasium on Saturday, December 31.
"I want to show I'm on a different level," Ioka told a news conference on Friday, December 23, Kyodo News reported.
"I'm motivated just by the fact that this is a unification bout."
Ioka (29-2, 15 KOs) retained his title with a unanimous decision over Donnie Nietes on July 13 at the same venue.
RELATED:
Wrestling
Takatani Earns National Title for 12th Straight Year
Sosuke Takatani captured the men's freestyle 92-kg division title at the All Japan Wrestling Championships on Thursday, December 22 at Komazawa Gymnasium in Tokyo.
The 33-year-old has won national titles for 12 consecutive years, achieving top honors in the 74-kg, 79-kg, 86-kg and 92-kg divisions. Thursday's victory marked Takatani's third straight title at 92 kg, a weight class not contested in the Olympics.
Takatani, aka the "Tackle Prince," represented Japan at the 2012 London Olympics and the 2016 Rio de Janeiro Games (both times in the 74-kg division) and at the 2020 Tokyo Olympics in the 86-kg weight class). He had his best Olympic showing in Brazil, placing seventh overall.
In September, he was 10th in the 92-kg division at the 2022 World Wrestling Championships in Belgrade.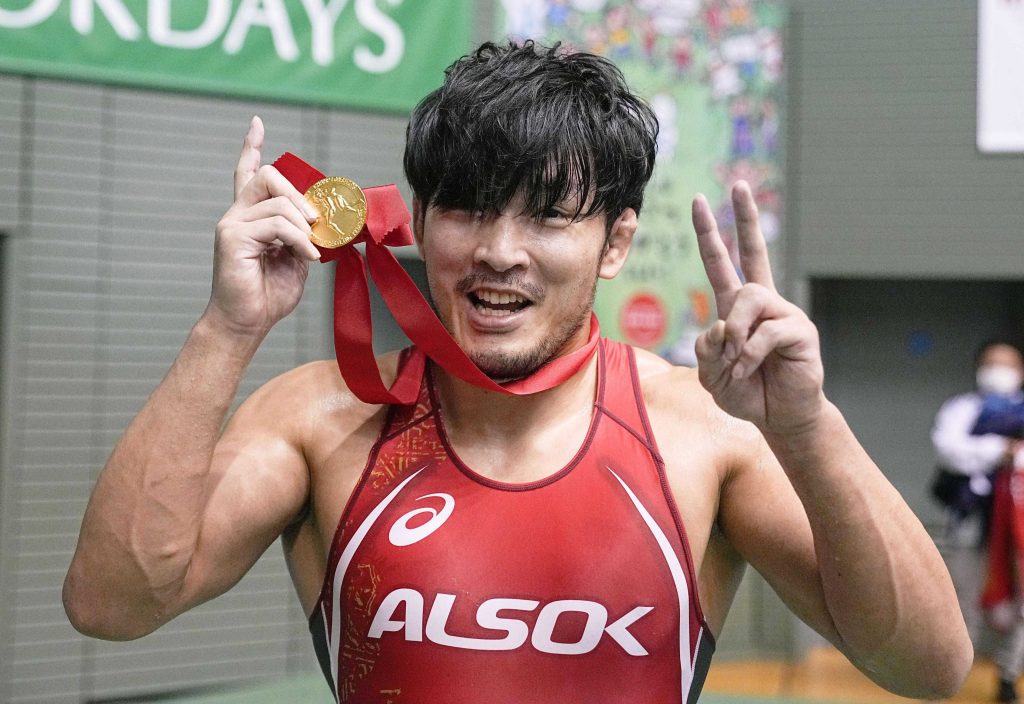 "I've been [competing] well for 12 years," Takatani said after winning his latest national titles, according to The Mainichi Shimbun. "Many young people have challenged me during this time, and I've fought hard not to lose."

In Thursday's final, Takatani outpointed 18-year-old Arashi Yoshida, a Nippon University student, 12-8.
Takatani is aiming to qualify for the 2024 Paris Olympics.

"I'd like to continue to challenge myself to see how much I can compete for the Paris Olympics," he told reporters.
American Football
Recalling NFL Legend Harris' Visit to Japan in 2009
Pittsburgh Steelers great Franco Harris, who starred on four Super Bowl-winning teams during his Hall of Fame career, passed away on December 20 at age 72.
Harris was a public figure for the rest of his life, staying active in a number of business ventures and political activities. He was also a co-owner of the Pittsburgh Passion, a women's pro football team.

The nine-time Pro Bowl selection attracted attention wherever he went, including Kanagawa Prefecture on February 12, 2009, when he visited Yokosuka Naval Base and greeted American service members and their families.

He signed autographs and posed for photographs at an event that attracted more than 250 people at the Yokosuka commissary, American military newspaper Stars and Stripes reported.

The event was thrilling for one Navy spouse who spoke to Stars and Stripes, a chance to collect mementos for her husband.

"I'm amazed. My heart is beating out of my chest," Tracy Halterman told the newspaper.

Harris enjoyed the experience, too.
"I've had the opportunity to meet a lot of nice people," Harris said, according to Stars and Stripes. "And the service that they provide for our country is amazing."

The legendary running back played for the Steelers from 1972-82 and then one final NFL season with the Seattle Seahawks in 1983. Harris had 91 touchdowns in regular-season games.
His "Immaculate Reception" against the Oakland Raiders on December 23, 1972, in an AFC divisional playoff game is one of the most well-known plays in NFL history. On fourth down in the closing seconds of the game, Harris caught a ball that had ricocheted off Raiders safety Jack Tatum's helmet, and he rumbled into the end zone for the winning touchdown. Pittsburgh defeated Oakland 13-7.
Briefly…
Steve Borthwick, who served as a Brave Blossoms assistant coach under former Japan head coach Eddie Jones at the 2015 Rugby World Cup, was named Jones' successor by England's Rugby Football Union on Monday, December 19. After his Japan tenure, Jones led England from 2015 until being axed earlier this month. Borthwick worked as England's forwards coach from 2015-20, then became head coach of the Leicester Tigers.
Two teams sit atop the 11-team WE League standings through games of December 24: INAC Kobe Leonessa (four wins, one draw) and Mynavi Sendai Ladies (four wins, one draw, one defeat) both have 13 points. Japan's top-tier women's pro soccer league opened its second season on October 22.
Quote of the Week
"So happy to be back on the pitch again and about 3 well-deserved points! Thanks for the awesome away support."
―Celtic FC's Kyogo Furuhashi wrote on Instagram after his team's 1-0 away victory over Scottish Premiership rival Aberdeen on December 17. It was Celtic's first match since November 20.

Author: Ed Odeven
Follow Ed on JAPAN Forward's [Japan Sports Notebook] here on Sundays, in [Odds and Evens] here during the week, and Twitter @ed_odeven.