Japanese Driver Yuki Tsunoda to Stay With AlphaTauri for Formula One's 2023 season
The 22-year-old native of Kanagawa Prefecture still has lots to prove and team bosses see plenty of potential.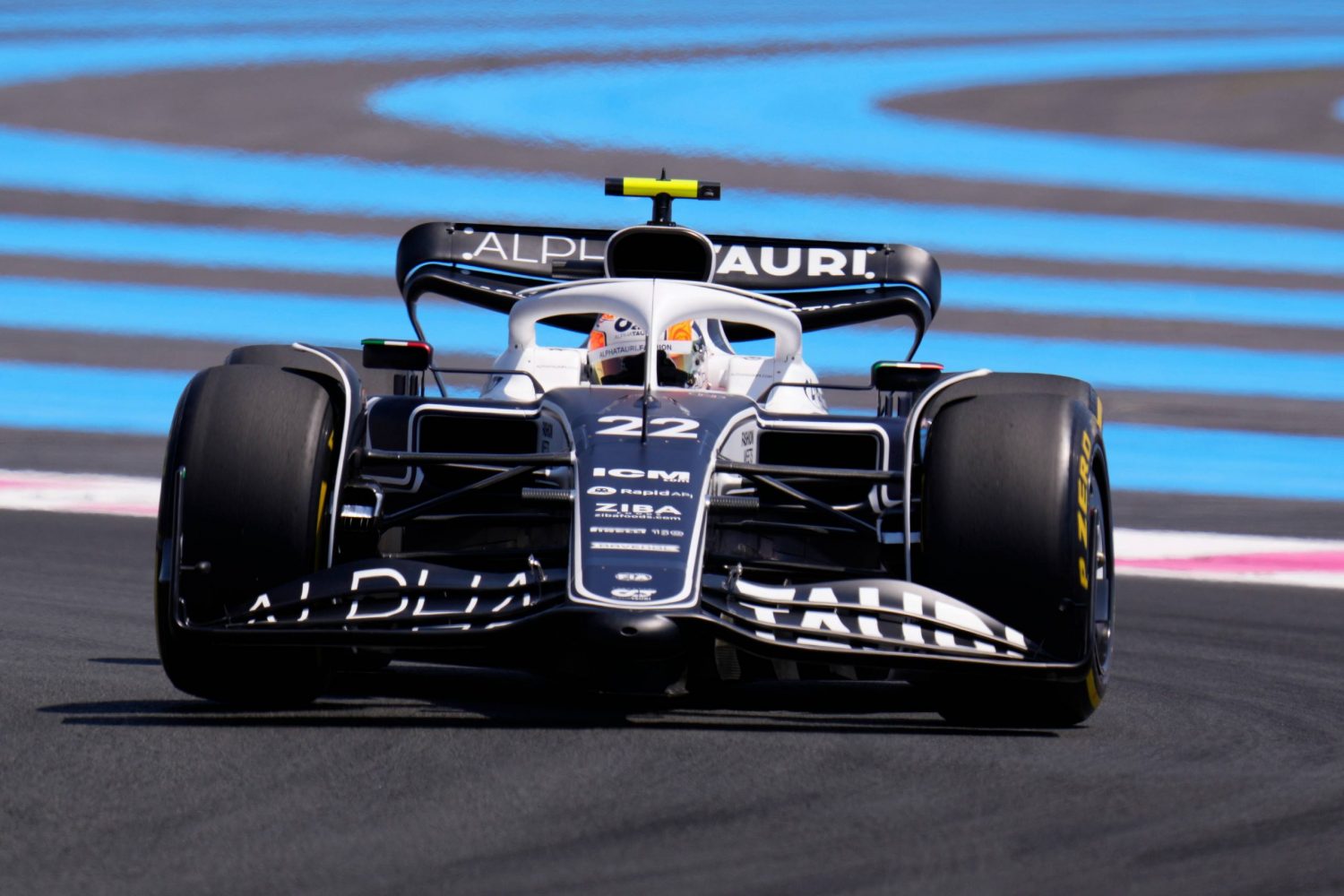 Japanese driver Yuki Tsunoda will remain with AlphaTauri for the 2023 season, the Italian Formula One team announced on Thursday, September 22.
Tsunoda joined AlphaTauri at the start of the 2021 season, teaming up with French driver Pierre Gasly. In that time, the 22-year-old native of Kanagawa Prefecture has recorded 43 points including a best race finish of fourth at the 2021 Abu Dhabi Grand Prix.
"I want to say a huge thank you to Red Bull, Honda and Scuderia AlphaTauri for continuing to give me the opportunity to drive in F1," Tsunoda told F1.com.
"Of course, our 2022 season isn't over yet and we're still pushing hard in the midfield battle, so I'm fully focused on finishing it on a high and then we look forward to next year."
The announcement comes a week before the Singapore Grand Prix and two before the Japanese Grand Prix at the Suzuka Circuit in Mie Prefecture where Tsunoda will make his much anticipated F1 debut on home soil. The previous two races were canceled because of the COVID-19 pandemic.
Tsunoda is in 16th place among 22 drivers with 11 points. He had 32 points in his rookie campaign.
Tsunoda Shows Growth as a Driver
AlphaTauri team boss Franz Tost commented on the decision to keep Tsunoda for another season.
"As we've seen since he joined us last year, Yuki is a very talented driver and has improved a lot this season," Tost said. "The pace he has shown recently is clear evidence of a steep learning curve, which proves he deserves a seat in F1, and still I expect some strong results from him in the last six races of 2022."
Tost added that he believes a driver needs at least three years to "fully get to grips with Formula 1."
Having mentored the likes of Max Verstappen, who could soon wrap up his second straight F1 drivers' championship, and four-time winner Sebastian Vettel, Tost knows a thing or two about potential and obviously sees it in Tsunoda.
It's not fair to pin the lack of points this season all on Tsunoda. The AlphaTauri team targeted a top-five finish but is currently in eighth place, just one point behind Haas Ferrari. The car hasn't lived up to the expectations.
And a lot can change in the remaining six races.
Young Driver Increases Speed
Tsunoda is quicker than he was last year both in qualifying and race pace. This is crucial because it shows the Japanese driver is making progress.
Tsunoda referenced that progress in discussing the new deal.
"I know how to handle most of the situations because last year I experienced more of it," Tsunoda said. "I definitely have a bit more advantage compared to last year heading into the race week."
RELATED:
Japanese F1 Driver Yuki Tsunoda Comes Through With Strong Performance At Imola


Author: Jim Armstrong
The author is a longtime journalist who has covered sports in Japan for more than 25 years. You can find his articles here.