Yuki Tsunoda Aiming to Impress Home Fans in F1 Debut at Japanese Grand Prix
The last time the 22-year-old Japanese driver was at the Suzuka Circuit he was in the stands watching drivers. He is now one of them, on the track competing.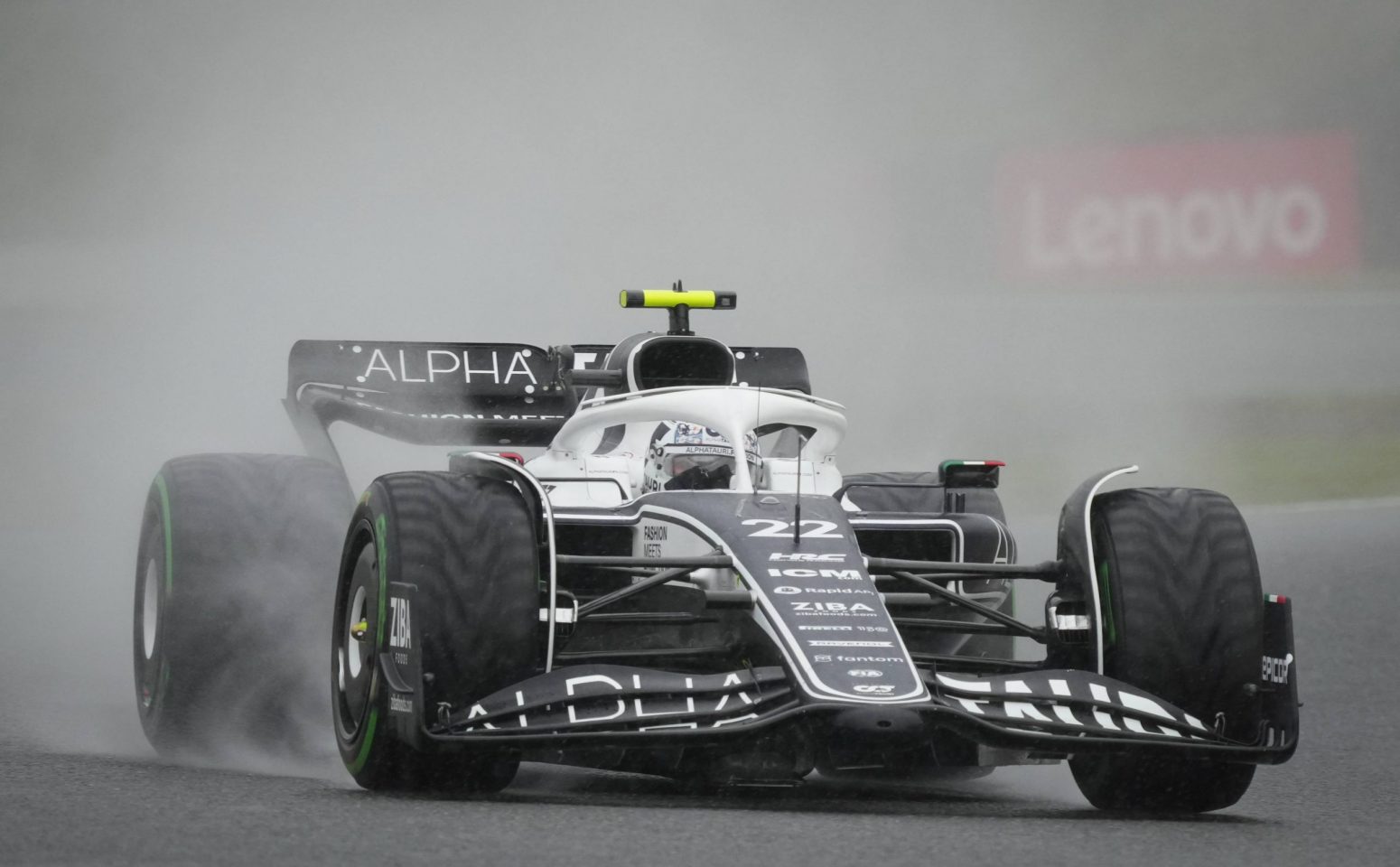 SUZUKA, Mie Pref. ― Japanese driver Yuki Tsunoda knows his first Formula One race on home soil will be entirely different from anything he's experienced so far at the highest class of international racing.
The Japanese Grand Prix at the Suzuka Circuit will be the first F1 race in Japan since 2019 due to the pandemic. Four years ago, Tsunoda was watching from the stands.
"I know there will be a lot of interest from the fans for this race," Tsunoda said ahead of Sunday's race. "I can't imagine what it will be like, so it will be very different from every other race weekend, but I am looking forward to enjoying a new experience."
Huge pictures of Tsunoda that adorned the outside of the grandstand at the Suzuka Circuit were just one indication of how much interest there is surrounding the young driver's F1 debut at the Japanese Grand Prix.
"It's definitely a cool thing," Tsunoda said. "I don't feel any [extra] pressure as it's really hard to imagine I'm driving there because I was one of the spectators watching these guys and now, I'm driving in front of the fans."
Tsunoda put in 27 laps during Friday's second practice session in steady rain. He finished in 14th place, 3.222 seconds behind Mercedes driver George Russell, who had the fastest lap of 1.41.953 seconds.
"The conditions haven't been great, with the rain, so it's been tricky to find the sweet spot with the car, as sometimes the track dried really quickly and other times the rain was much heavier," Tsunoda said. "We've spent the day gathering as much data as possible and building up the pace lap-by-lap when possible with the weather, but we've still got some work to do."
Rain is forecast for Sunday, October 9, so it was a good chance for the drivers to test out their setups for a wet track.
Tsunoda's Rookie Campaign in 2021
The 22-year-old native of Kanagawa Prefecture joined AlphaTauri at the start of the 2021 season. His first race was the 2021 Bahrain Grand Prix where he surprised many by finishing ninth.
That prompted F1's technical director Ross Brawn to label Tsunoda as "F1s best rookie for years."
But it's proved difficult to live up to that lofty praise, and a series of crashes and penalties in the ensuing races is evidence of just how difficult it is to achieve points in F1.
He had a confidence-boosting result at the 2021 Hungarian Grand Prix where he started 16th, improved to seventh at the finish line and was then bumped up to sixth when Sebastian Vettel was disqualified.
Tsunoda achieved his best F1 result to date at the 2021 season-ending Abu Dhabi Grand Prix, where he finished fourth to gain 12 points and finish with a total of 32 in his rookie season.
Tsunoda's Season to Date
The 2022 campaign has been a frustrating one for Tsunoda, although the team announced in September that he will retain his seat for the 2023 season.
Tsunoda's best result this season has been a seventh-place finish at the Emilia Romagna Grand Prix on April 24. He currently has 11 points, which places him 17th in the driver standings with five races left.
Tsunoda has some experience at Suzuka as an F4 driver so the race in Japan would be an ideal place to kickstart his quest for points in the remaining races.
"I used to drive at Suzuka quite a lot in Formula 4, so I have some experience of it," said Tsunoda, who figures he's made 10,000 laps around the renowned track. "But when I recently drove the track in the simulator in a Formula 1 car, it's a very different world.
"Because you have so much more downforce, I think you are on the throttle for more of the lap in a Formula 1 car than in Formula 4. The view of the track changes completely and it's like a whole new track."
A Costly Mistake in Singapore
Tsunoda will also be looking to bounce back from a disappointing result in the previous race in Singapore on October 2.
After starting a respectable 10th on the grid, he crashed out of the race on lap 36 when he went into a barrier at Turn 10.
"Unfortunately, I made a mistake," Tsunoda said of the Singapore GP. "I completely misjudged the breaking point, carrying too much weight into the corner and went into the wall, so I'm frustrated with myself."
The Japanese Grand Prix has always been one of the highlights of the F1 circuit. The drivers like the challenging figure 8 course and the race is always well-attended.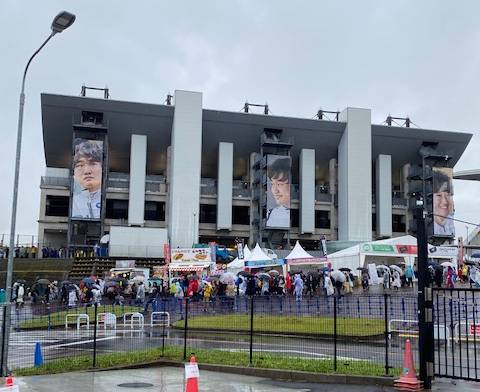 Tsunoda will be the first Japanese driver at the Suzuka race since Kamui Kobayashi took third place for Sauber in 2012.
"I am happy about the attention," added Tsunoda. "I am the sort of person who does not feel much pressure from other people anyway. When I'm driving, I only pay attention to myself and all that support will give me extra energy on every lap in a positive way."
There are also some benefits for Tsunoda off the track.
"Many of my friends and family will be coming to Suzuka and I know that even those for whom I couldn't get passes, have bought tickets. And a very important final point, I get to eat Japanese food for a whole week."

Yuki Tsunoda
Tsunoda has a large throng of supporters in Japan, and fans are hoping he has a successful showing at the Japanese Grand Prix.
"He's still developing as a driver so we can't expect too much, but it would be nice to see him get some points," said Kyoko Nishikawa, a 27-year-old employee of a Nagoya-based IT firm. "It's great to have the race back after COVID and having a Japanese driver adds an extra element of excitement."
Verstappen Could Clinch Title at Suzuka
Not to be lost in all the excitement over Tsunoda's F1 debut in Japan is the fact that Red Bull driver Max Verstappen could be crowned Formula One champion for the second time in his career at Suzuka.
Verstappen missed a chance to make it back-to-back championships in Singapore where he finished eighth.
Only Ferrari driver Charles Leclerc and Verstappen's Red Bull teammate Sergio Perez are still in a position to dethrone the reigning champion.
Victory at Suzuka will see Verstappen crowned champion if Leclerc finishes lower than second.
If Leclerc and Perez finish ahead of Verstappen in Suzuka, the Dutchman will have to wait for the following race, the United States Grand Prix, on October 23 in Austin, Texas, for the next chance to seal the title.
Honda to Power AlphaTauri, Red Bull
Meanwhile, it was announced before the Japanese GP that Honda Racing Corporation will continue to provide power units to Scuderia AlphaTauri and Oracle Red Bull.
The deal means the Honda logo will adorn the AlphaTauri and Red Bull cars from the 2022 Japanese Grand Prix onwards.
"Over the years we have developed an amazing working relationship with Honda and it's great to be continuing to strengthen this with a variety of activities, including displaying the iconic logo on the car once again," said Scuderia AlphaTauri team principal Franz Tost.

Author: Jim Armstrong
The author is a longtime journalist who has covered sports in Japan for more than 25 years. You can find his articles here.