Rain Hampers Yuki Tsunoda's Quest for Points in His Japanese GP Debut
The 22-year-old AlphaTauri driver got as high as ninth place but couldn't hold on and settled for 13th in F1's first race in Japan since 2019.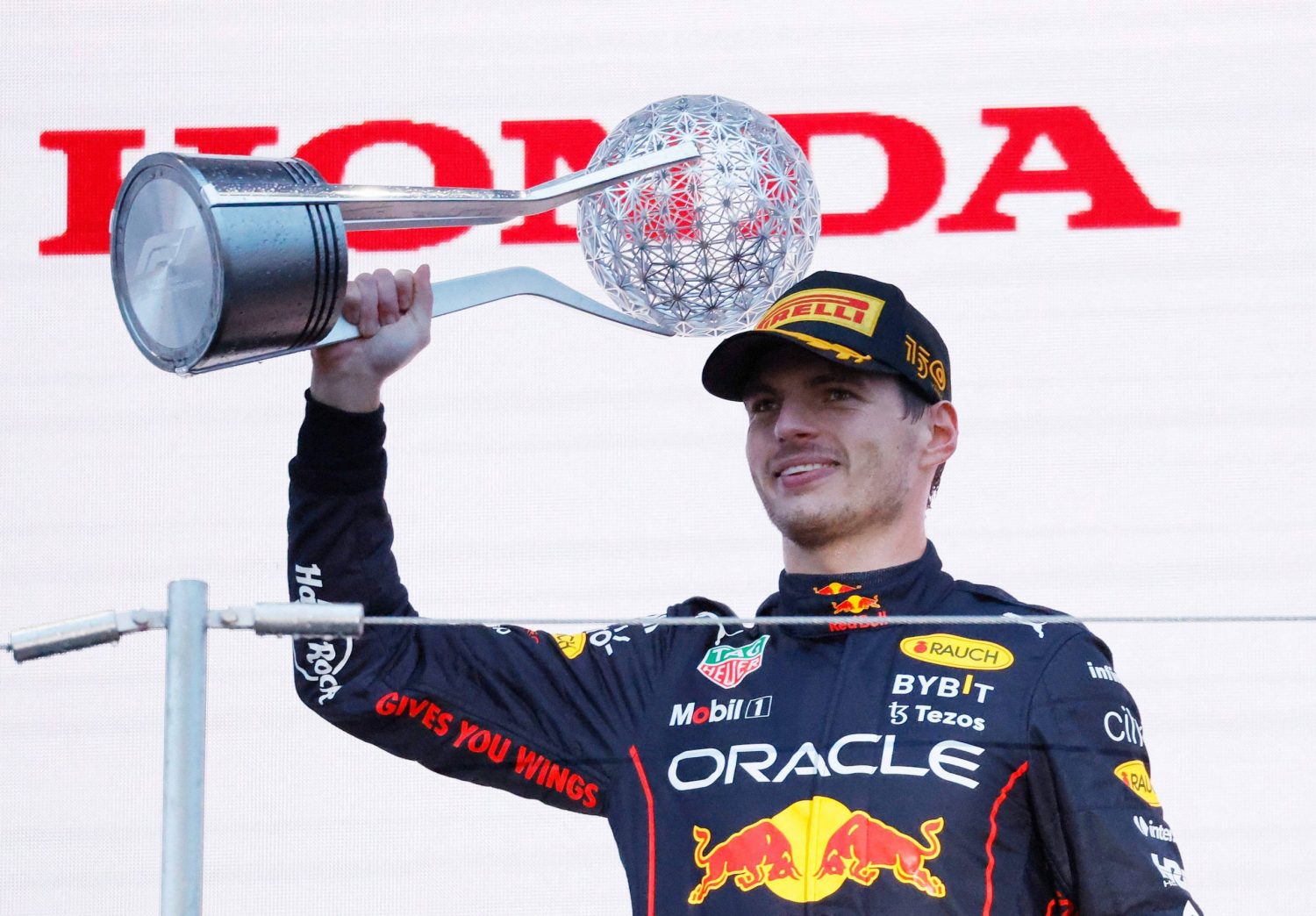 SUZUKA, Mie Pref. ― Yuki Tsunoda battled hard for points in his Formula One debut at the Japanese Grand Prix, but his efforts were dampened by a steady rain that delayed the race for over two hours on Sunday, October 9.
Red Bull driver Max Verstappen claimed the victory and sealed the 2022 world championship when Ferrari's Charles Leclerc was given a late penalty at the Suzuka Circuit.
Tsunoda started from 13th place on the grid and moved up to as high as ninth when the race resumed after the lengthy delay. A top-10 finish would have secured points for Tsunoda but he wasn't able to achieve that.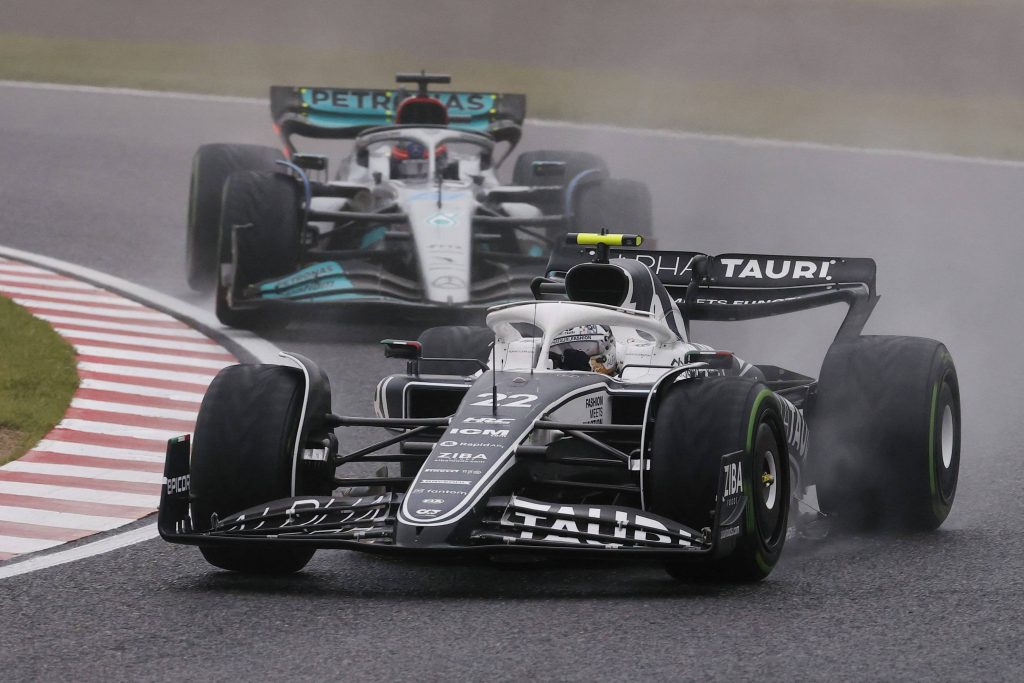 The AlphaTauri driver pitted with 10 minutes left when he was 11th and then came out in 16th place, before working his way up to 13th when time ran out.
"It's been a difficult afternoon," Tsunoda said. "I obviously wanted to finish in the points, so it's a real shame that I wasn't able to make it today. I think that I did the best I could today and extracted the most out of the car but the pace just wasn't there."
Race Delayed After Two Laps
The race started at 2 PM local time and got off to a rocky start.
Verstappen started from pole position and held his lead over Leclerc at the first turn.
Only two laps were completed before the action was red-flagged amid poor visibility that led to a series of incidents, including a crash by Carlos Sainz at Turn 12. 
When the race resumed over two hours later, there wasn't much time left. Verstappen held on to his lead and Tsunoda finished the shortened race (only 29 of 53 scheduled laps were finished) in the exact same spot that he started.
It was a bit of a letdown for the huge crowd that showed up to witness Tsunoda's F1 debut on home soil and the first race at Suzuka since 2019.
Verstappen Clinches F1 Title
They did get to see Verstappen win his second consecutive world championship with a comfortable 27.066-second lead over Red Bull's Sergio Perez, once the action restarted with only about 40 minutes of racing left.
There was some late drama when Leclerc looked set to finish second but was penalized for cutting the chicane on the final lap as he defended against Perez.
The dramatic points swing gave Verstappen an unassailable lead over Perez and Leclerc with four races left.
"To win twice in a row with [this team] is very emotional," said Verstappen, who has racked up 12 wins from 18 races so far this season. "I'm very proud that we could do it here."
Tsunoda Grateful for Fans' Support
Tsunoda was hoping for better things in his big debut on his home track but said he enjoyed the experience.
"The whole weekend here has been so exciting," Tsunoda said. "I've really enjoyed my first experience of driving an F1 car around my home track and I want to say a huge thank you to all the fans that have come out to support both myself and the team especially in these rainy conditions today."
The 22-year-old native of Kanagawa Prefecture joined AlphaTauri at the start of the 2021 season, but COVID-19 meant Suzuka was canceled for the second straight time last year.
When he arrived in Japan after last week's Singapore Grand Prix there was much fanfare surrounding his first race in Japan at the highest level of international racing.
But Mother Nature played a role and prevented Tsunoda from producing anything dramatic before the huge crowd that showed up.
Tsunoda's best F1 result to date was at the 2021 season-ending Abu Dhabi Grand Prix, where he finished fourth to gain 12 points and finish with a total of 32 in his rookie season.
Looking Ahead for Tsunoda
While the 2022 season has been a frustrating one, the AlphaTauri team announced last month that Tsunoda will retain his seat for the 2023 season.
He'll be joined by Nyck de Vries, who will replace Pierre Gasly who is moving to Alpine.
De Vries, a former F2 and Formula E champion, put himself on the radar of several F1 teams when he scored points as a sub for Alex Alton at Williams in the Italian Grand Prix last month.
Tsunoda was the first Japanese driver at the Suzuka race since Kamui Kobayashi took third place for Sauber in 2012. 
Japanese Prime Minister Fumio Kishida was among the dignitaries on hand to welcome F1 back to Suzuka after a three-year absence.

Author: Jim Armstrong
The author is a longtime journalist who has covered sports in Japan for more than 25 years. You can find his articles here.