Japan's Skiers Shine at Beijing Paralympics
Momoka Muraoka earned four of the nation's seven medals in China, with Taiki Morii and Taiki Kawayoke collecting two and one, respectively.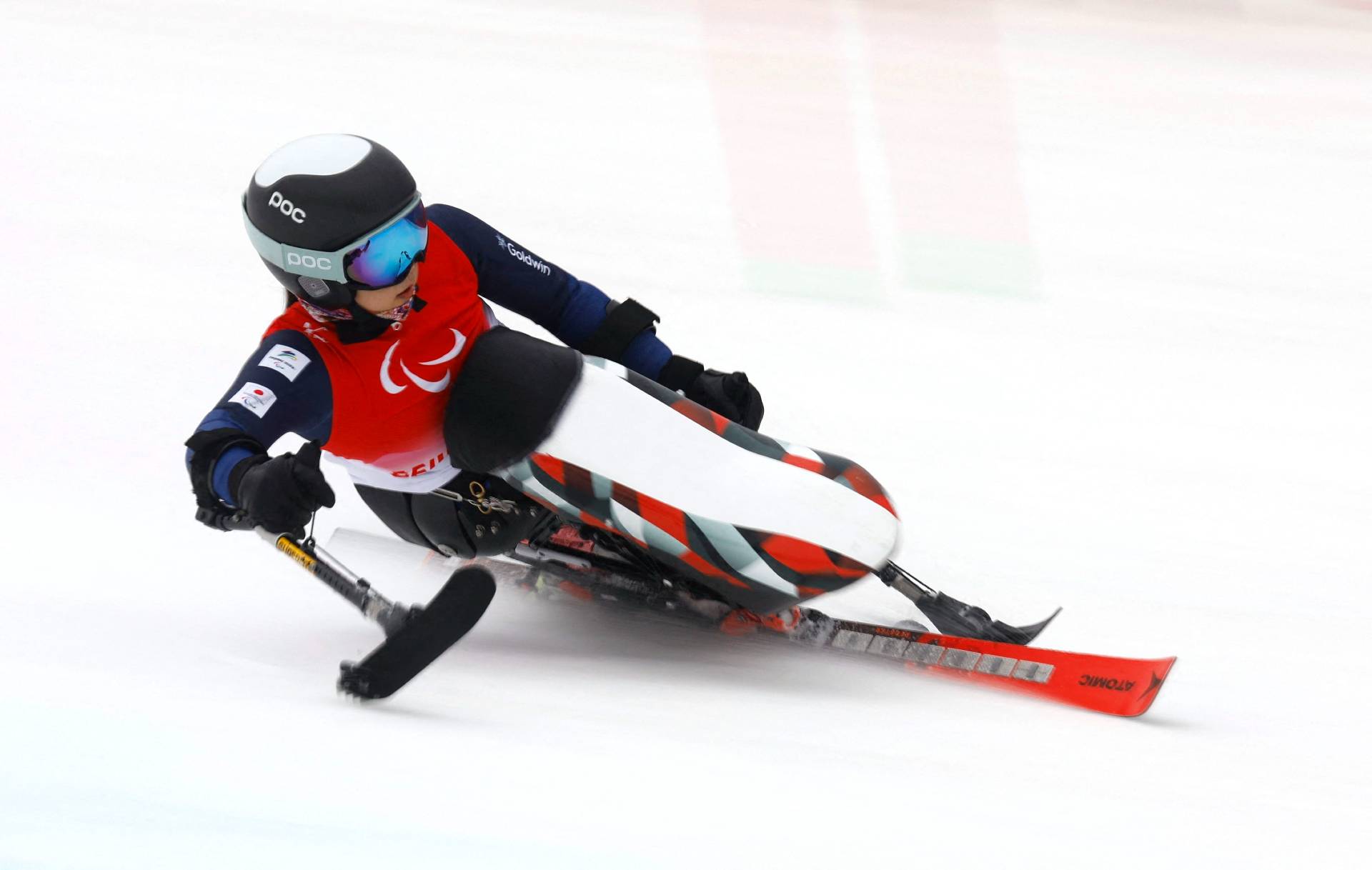 Momoka Muraoka's busy schedule produced satisfying results for the standout Alpine sitting skier at the 2022 Beijing Winter Paralympics.

The sitting skier departed from the Chinese capital with four gold medals, one shy of her goal: a medal in all five of her Paralympic events. She placed fifth in her final event, the women's slalom.
The Beijing Games wrapped up on Sunday, March 13, with Japan's Paralympic delegation finishing with seven total medals, three shy of its total from the 2018 Pyeongchang Winter Paralympics. The 29-athlete contingent, competing in four disciplines, ranked tied for fourth in gold medals (four).
Days after Russia's invasion of Ukraine, the latter's Paralympians inspired the world with their dynamic performances in China. The Ukrainian delegation placed second overall in medals (29), including 11 gold.
"Every time we go to the start we understand that we [want to] protect the honor of our country," Ukrainian biathlete and cross-country skier Oskana Shyshkova, who hauled in five medals, told reporters. "That is maybe what is motivating us to focus and do all the best that we can during the race. Maybe that is the secret."

China was the runaway winner in medals with 61 (18 gold, 20 silver, 23 bronze).


Team Japan captain Muraoka received gold medals in the women's downhill, Super-G and giant slalom and a silver in the super combined. Her successful run in Beijing began in the downhill, her first race on March 5.
It was an overall performance reminiscent of her ski-slope activity at the Pyeongchang Paralympics ― one gold, two silver, two bronze.
"I'm very happy," Muraoka told reporters, summing up her experience in China. "Overall, the Beijing Games have been great."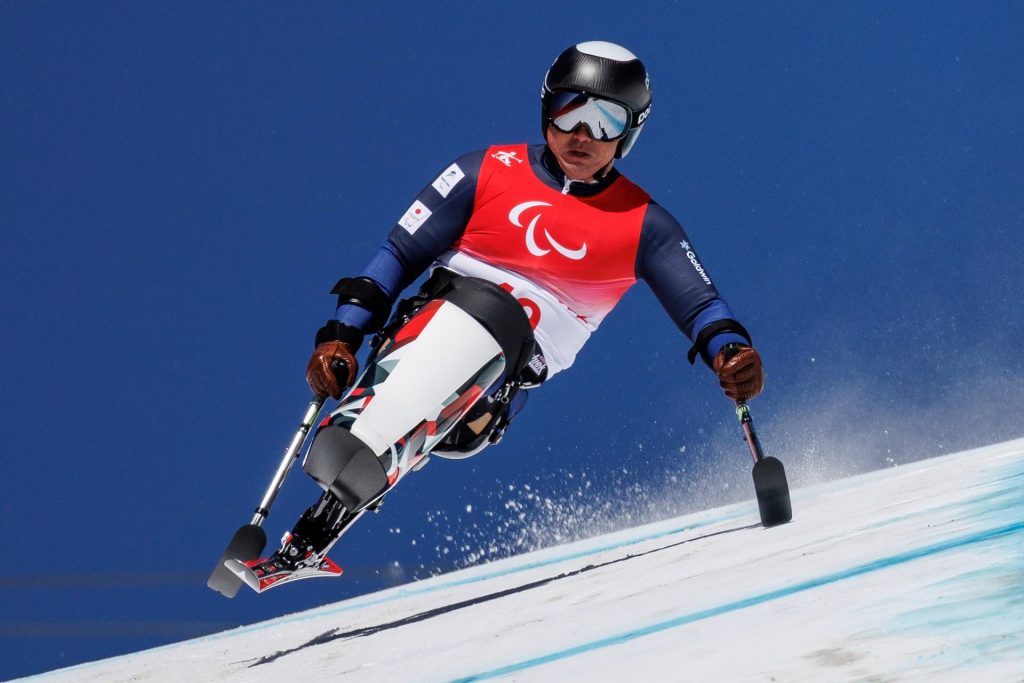 Morii Extends Paralympic Medal Streak
In addition to Muraoka, 41-year-old Alpine sitting skier Taiki Morii, who made his Paralympic debut in 2002, took home a pair of bronze medals (downhill, Super-G) from his sixth Winter Games.
That gave him medals at five consecutive Paralympics.
Watching Muraoka compete in Beijing was an enjoyable experience for Morii.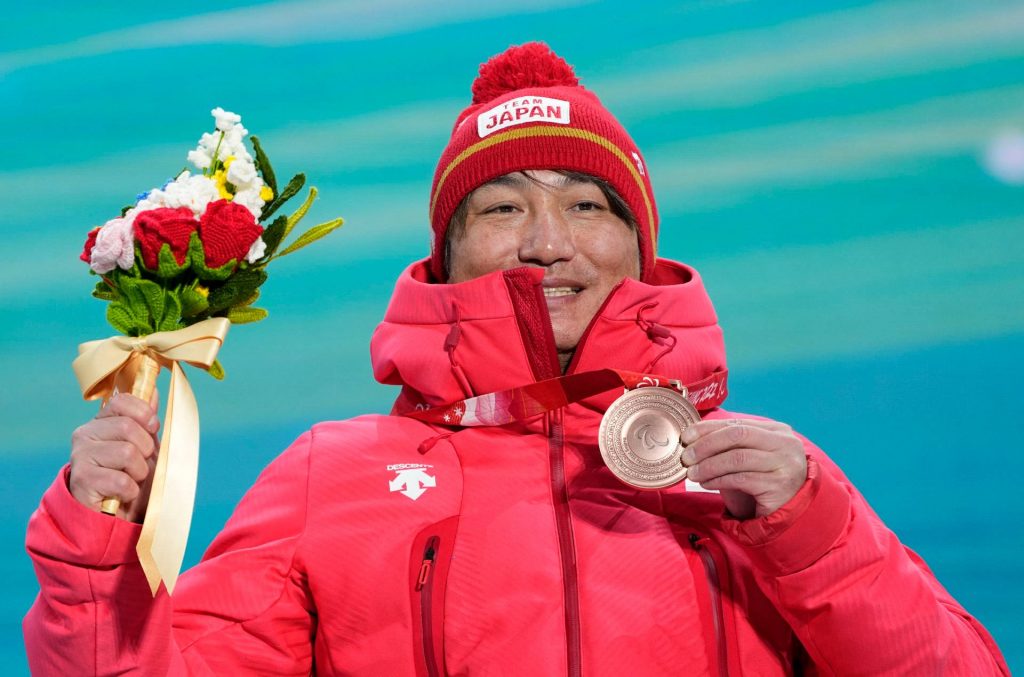 "When I saw her ski the downhill and Super-G at these [Paralympic] Games, I felt she did the world's most beautiful turn, even compared with men. I feel really happy to have a younger teammate like this," Morii commented on March 7.
Taiki Kawayoke was another bright spot for Japan at the Beijing Games. The cross-country skier triumphed in the men's 20-km classical standing freestyle event on March 7 at the Zhangjiakou National Biathlon Centre. Kawayoke, competing in his second Paralympics at age 21, won the 20-km race in 52 minutes, 52.8 seconds, more than 90 seconds faster than the runner-up.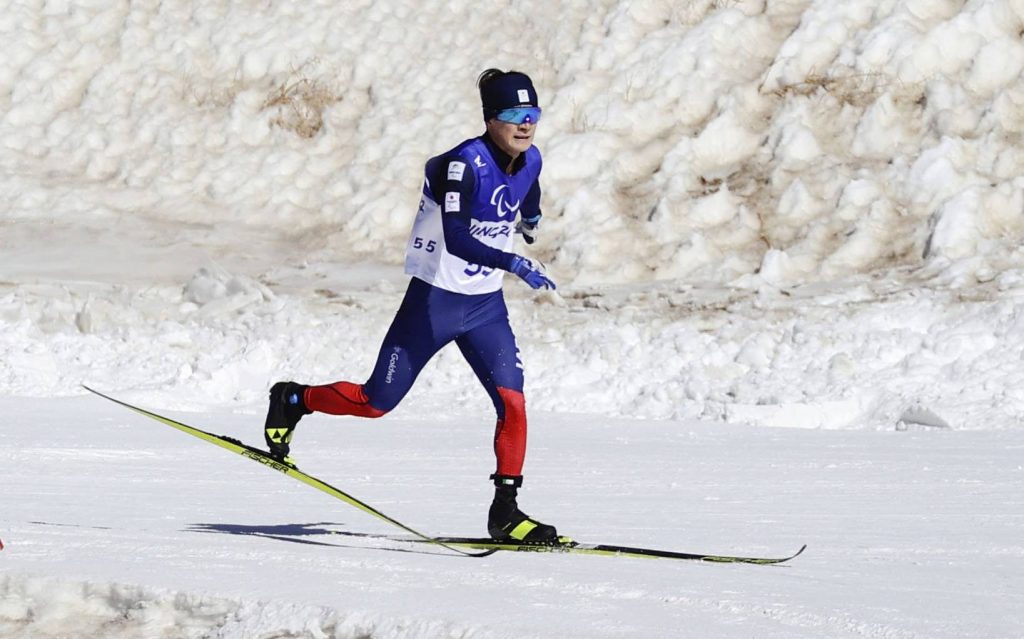 On the final day of the Beijing Paralympics, Takeshi Suzuki placed fourth in the men's sitting slalom. Morii was seventh.
A pair of Japanese snowboarders, Takahito Ichikawa and Daichi Oguri, placed fifth in the men's snowboard cross SB-LL2 (significant impairment in one or both legs) and SB-LL1 ("often a below-knee amputation or mild spasticity," as defined by World Para Snowboard), respectively.

After an automobile accident, Ichikawa's left leg was amputated below the knee in 2013. 
Oguri had his right leg amputated above the knee following a workplace accident in the same year, when two tons of iron fell on his leg.
Both men demonstrated their love for competition and their chosen sport at the Paralympics.

As a whole, Japan's snowboarding team is a work in progress, with five of its six competitors in Beijing participating in the Paralympics for the first time. Oguri was the lone returnee from the Pyeongchang Games.
Although they didn't receive medals in their respective events, Oguri and his snowboarding teammates are committed to using the Beijing Games experience as a building block for the future, he said.

"We would like to improve in the next four years so that we all can earn medals in the next games," Oguri was quoted as saying by Kyodo News.


Author: Ed Odeven
Follow Ed on JAPAN Forward's [Japan Sports Notebook] here on Sundays, in [Odds and Evens] here during the week, and Twitter @ed_odeven.