Kaori Sakamoto Halfway to Making History with Sublime Short Program at World Championships
Aiming to become the first Japanese to win world titles in back-to-back years, Kaori Sakamoto was superb technically and her energy resonated with the crowd.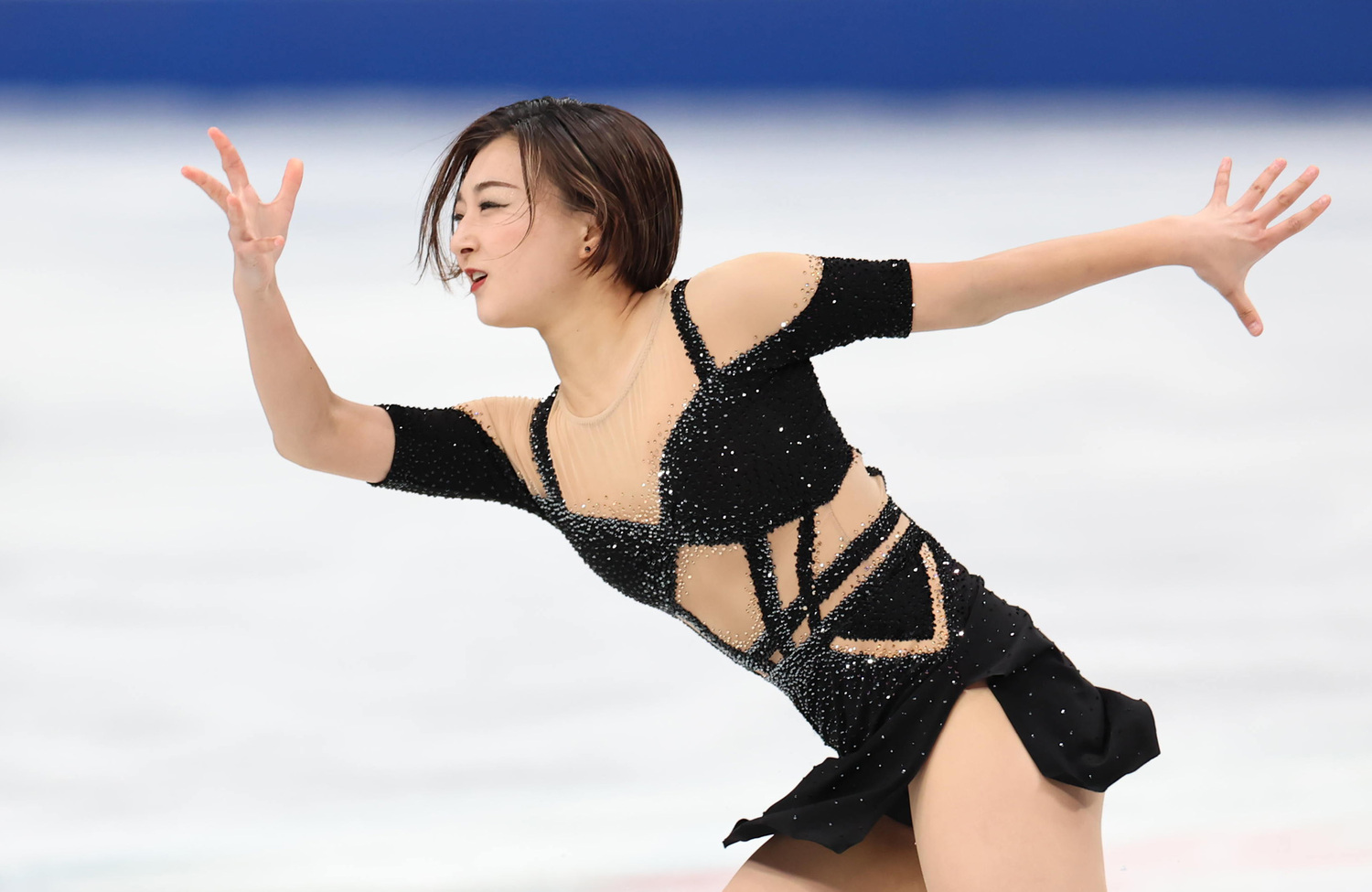 SAITAMA ― World champion Kaori Sakamoto moved out to a big lead with an electric short program at the World Figure Skating Championships at Saitama Super Arena on Wednesday night, March 22.

The 22-year-old is in prime position to become the first Japanese skater ― male or female ― to win two consecutive world titles in Friday's free skate.
Sakamoto is in first place with 79.24 points, more than five points ahead of South Korea's Haein Lee, who is second at 73.62. Grand Prix Final winner Mai Mihara is a close third at 73.46, with last year's world junior champion Isabeau Levito of the United States in fourth on 73.03.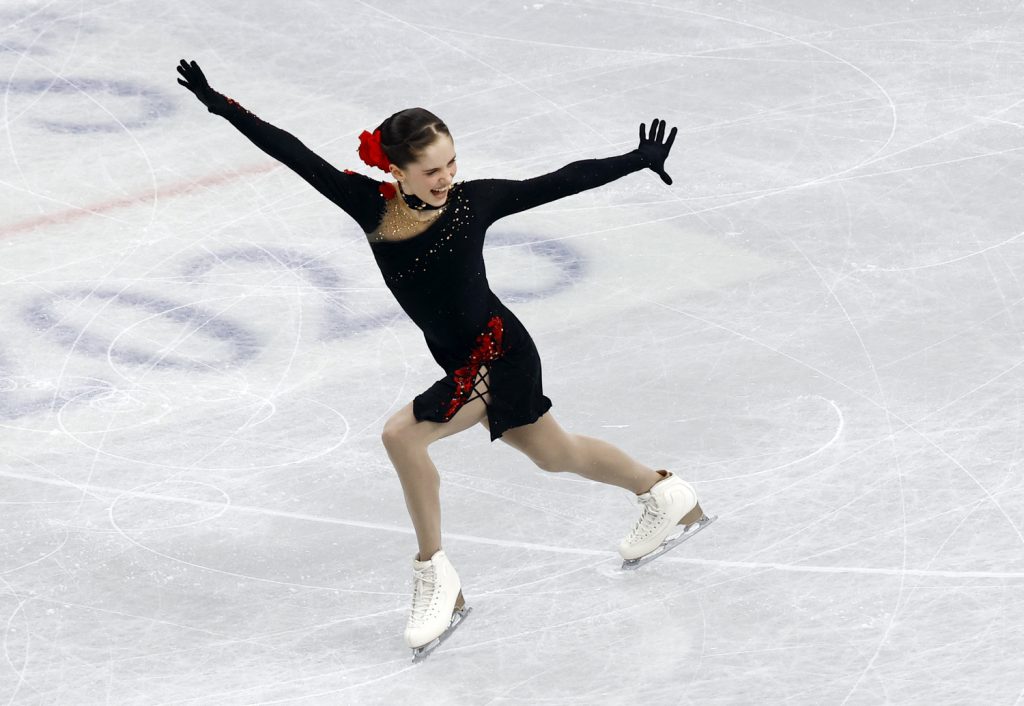 Rinka Watanabe fell on her opening triple axel and popped her triple lutz into a single. She is out of medal contention in 15th place on 60.90.
Skating to "Rock with U" by Janet Jackson, Sakamoto opened with a solid double axel, followed by a triple lutz, and went on to land a triple flip/triple toe combination jump. She earned level fours on her spins and step sequence.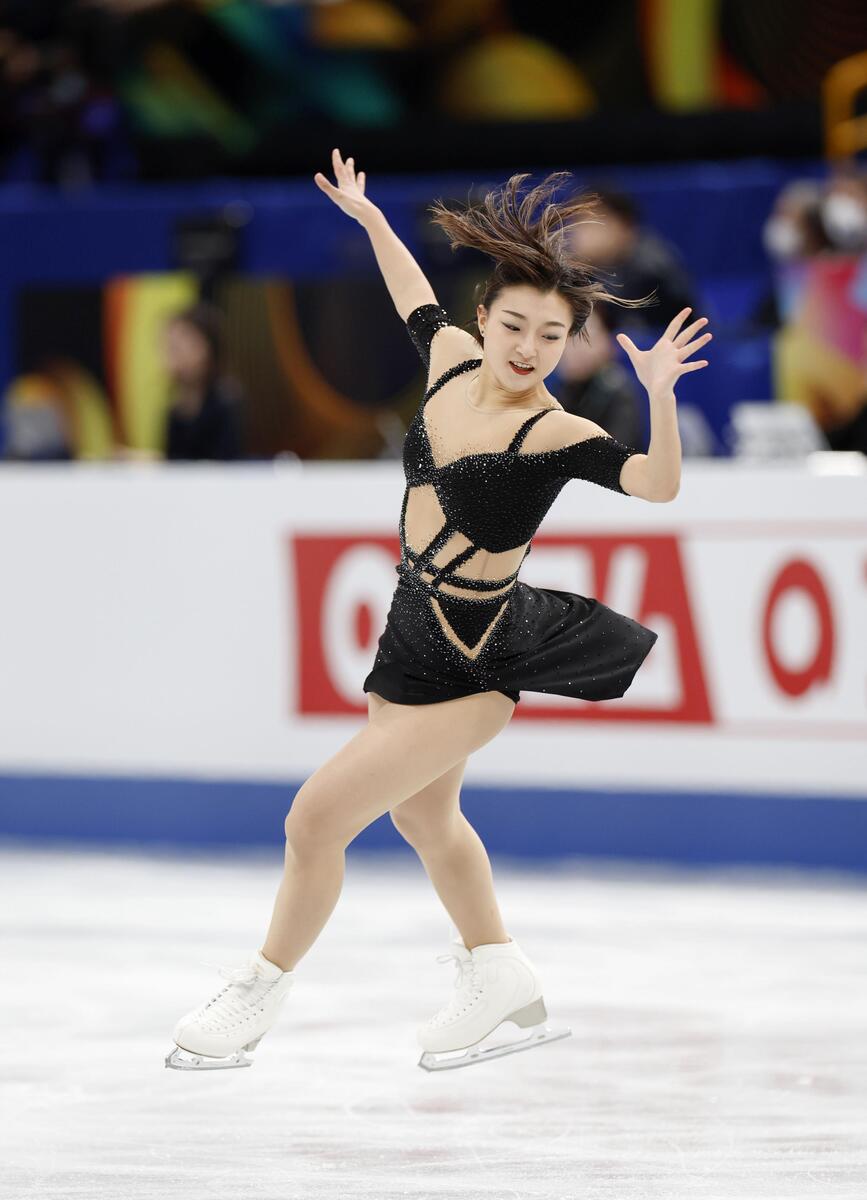 Kaori Sakamoto Delivers a Dynamic Performance
Sakamoto was superb technically, but it was her energy that resonated with the audience on this night. Looking sharp in a black outfit, Sakamoto exuded confidence and power throughout her performance.
"The first half of the season my short program was not stable, so there were some concerns going in," Sakamoto noted. "But I continued practicing, aiming to come here and put on a good performance at worlds. My anxiety and concern turned into confidence.
"Today I was able to really put everything out there and not only have fun but have a vigorous program."
Sakamoto spoke about her dynamic and powerful jumps.
"When I was small and young, I just loved jumps," Sakamoto recalled. "When I went into seniors, I thought my jumps were the only strength I have. In my sixth year as a senior, I am starting to see plus-fives in my jumps. My go-to technique in my jumps is a confidence-booster for me."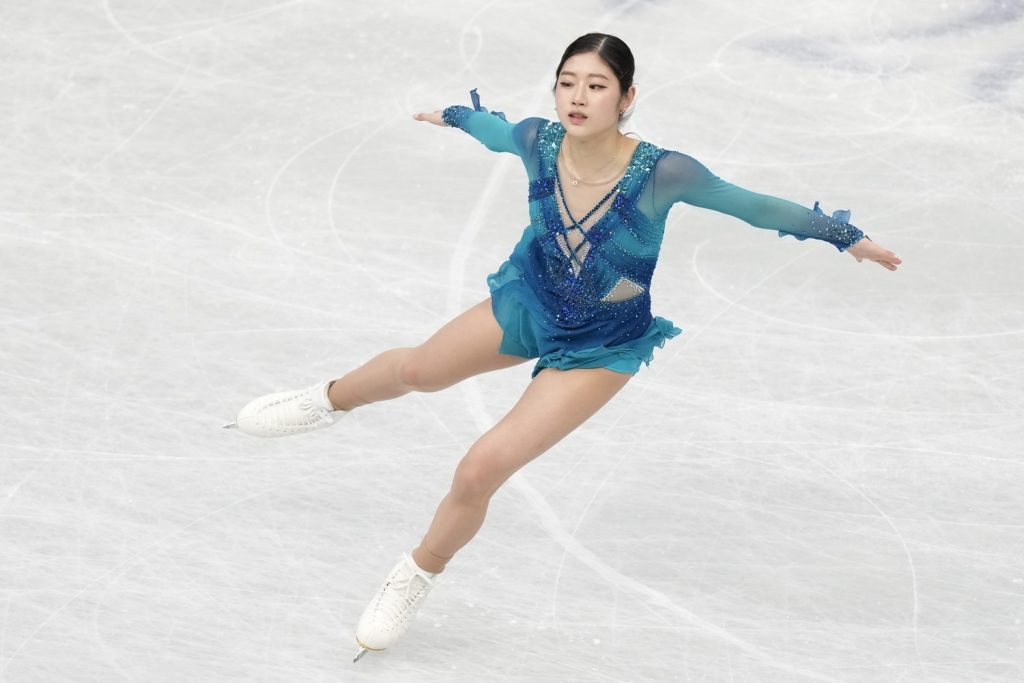 Lee Pleased with Short Program
Haein Lee's score was a personal best by more than three points and gives her a good chance at a medal. The 17-year-old, who won the Four Continents in January in Colorado, skated to "Storm" and put out a strong effort. She landed all of her jumps and notched level fours on her spins and a level three on her step sequence.
The Korean expressed respect for her fellow competitors and contentment with her effort.
"I tried hard to win my ticket at the nationals and I am happy to be here with great skaters like Kaori and Mai," Lee commented.
She added, "I was happy to be able to pull out my best tonight at this dream stage."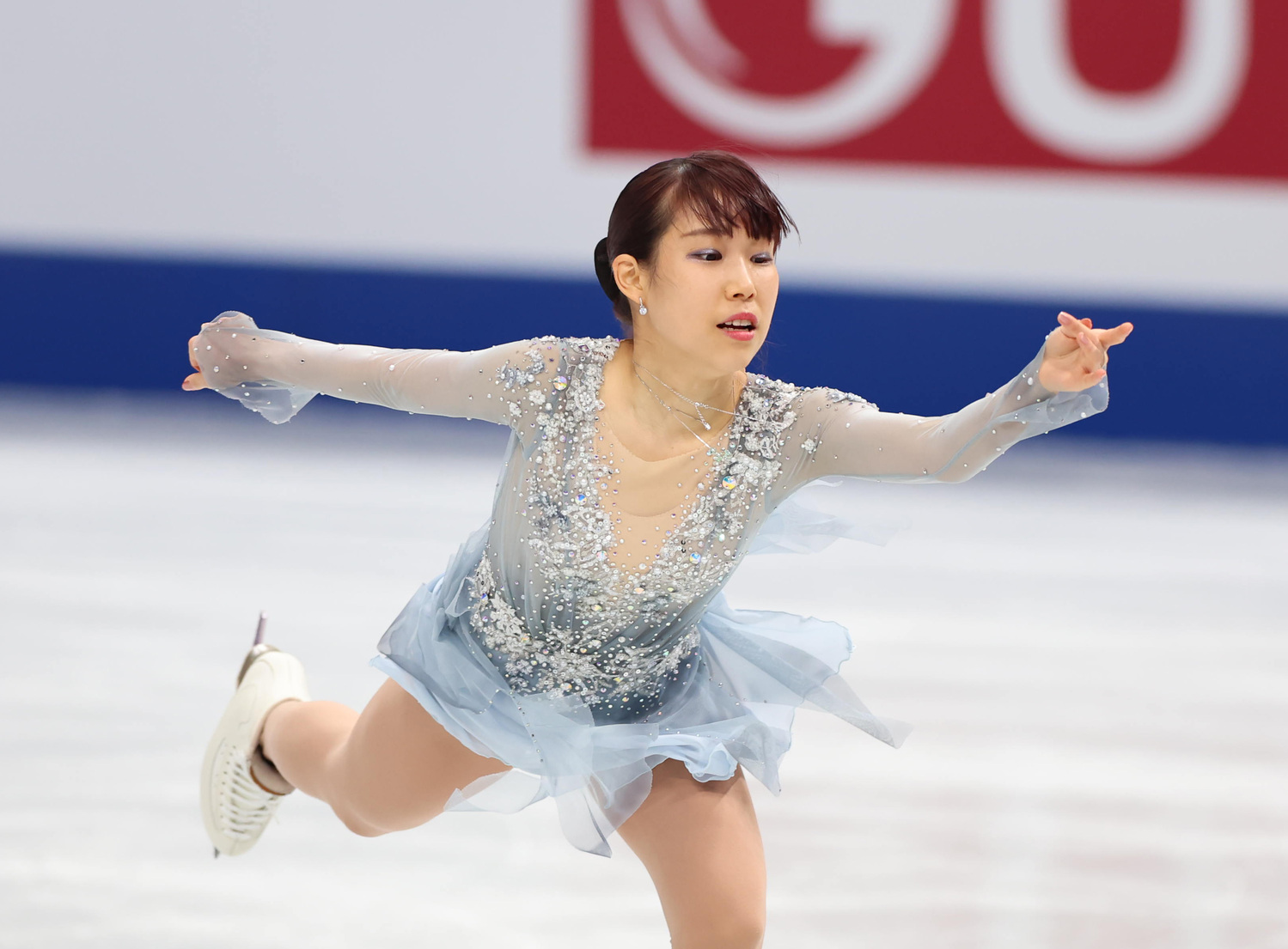 The Crowd Energizes Mihara 
Mihara will have an excellent shot at joining training partner Sakamoto on the podium on Friday following her skate to "Merry Christmas Mr Lawrence." The 23-year-old Mihara, who is enjoying the best season of her career, was judged a quarter rotation short on the back end of her triple lutz/triple toe loop combo, but had a clean sheet other than that. She recorded level fours on her spins and step sequence.
Even though she has been skating competitively for many years, Mihara admitted she still gets butterflies before taking the ice.
"I never thought I would be this nervous, [and] I was shaking going into the six-minute warmup," Mihara confessed. "But when they called my name and I saw all the banners and people cheering for me, I was able to gain power and energy."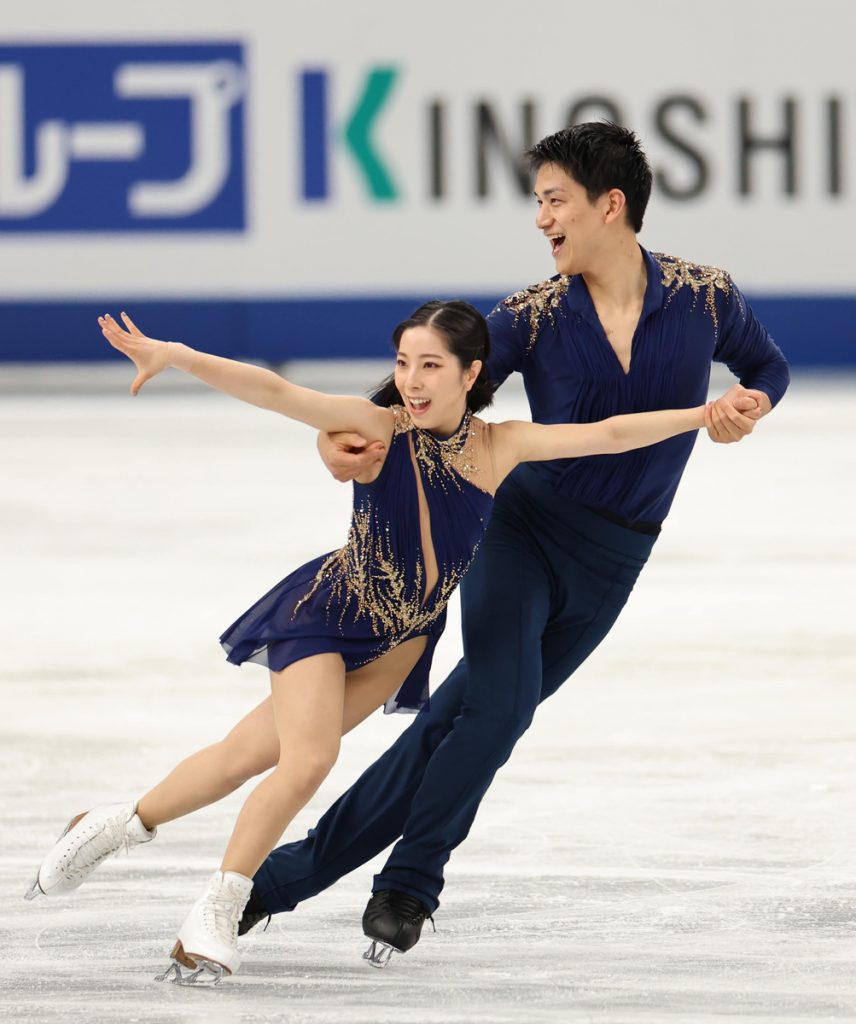 Miura, Kihara Take Lead in Pairs
Grand Prix Final champions Riku Miura and Ryuichi Kihara registered a new personal best of 80.72 with their short program to "You'll Never Walk Alone" to take the lead in pairs. The highlights included a triple twist, side by side triple toe loops and a level-four lift.
Miura and Kihara hold a six-point advantage over Americans Alexa Knierim and Brandon Frazier, who are second at 74.64.
Italy's Sara Conti and Niccolo Macii are in third place with 73.24.
"Our goal for this season was to get 80 points in the short program, so we are glad to have achieved our goal at the very end of the season," Miura remarked.
The world championships will continue on Thursday with the pairs free skate and the men's short program.
RELATED:

Author: Jack Gallagher
The author is a veteran sports journalist and one of the world's foremost figure skating experts. Find articles and podcasts by Jack on his author page, and find him on Twitter @sportsjapan.