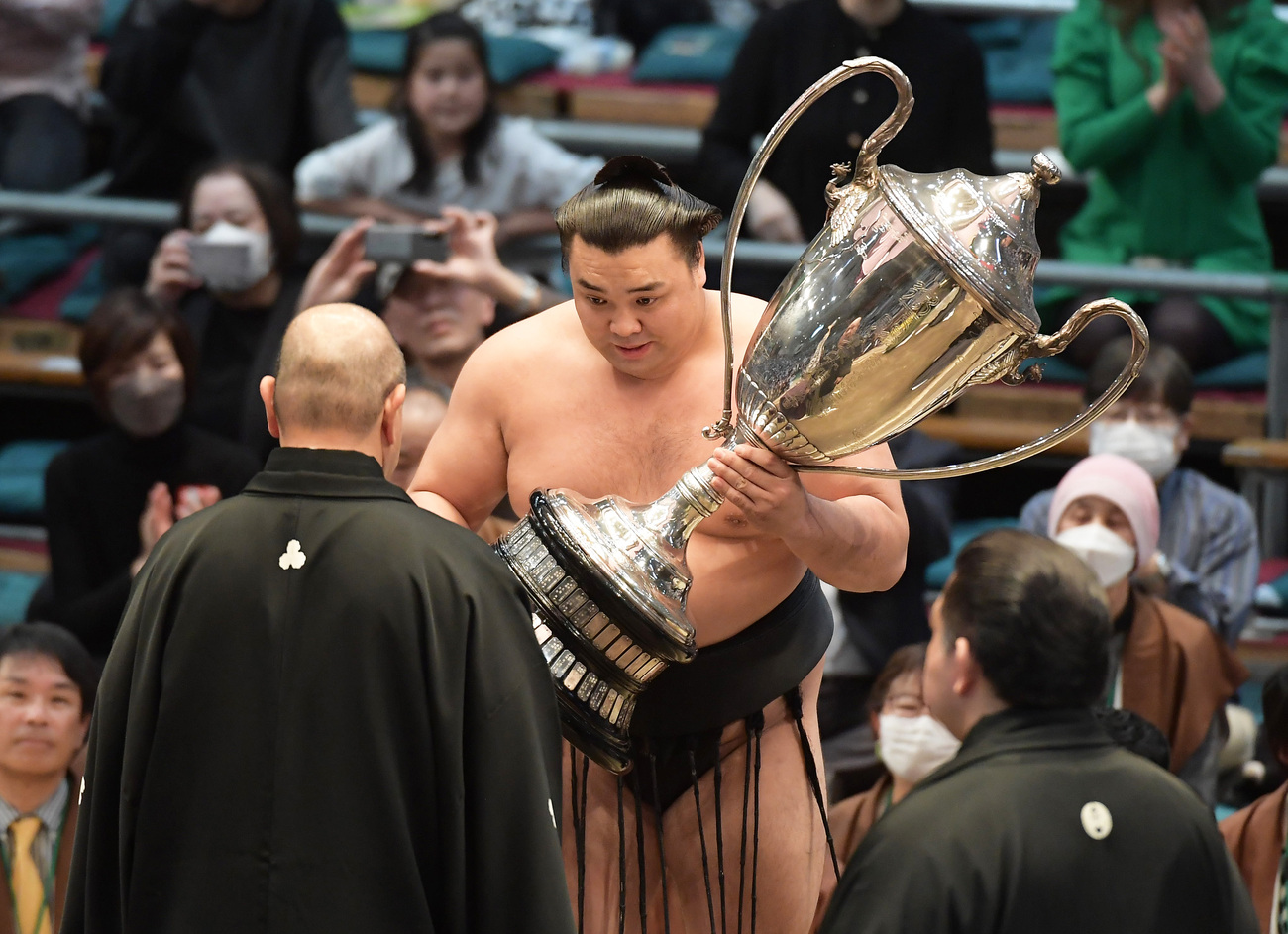 Mongolian Kiribayama came from behind to beat Daieisho in regulation and then once again in a playoff on Sunday, March 26 to capture his first Emperor's Cup on the final day of the Spring Grand Sumo Tournament.
In the last bout of regulation at Osaka Prefectural Gymnasium, Daieisho used his bread-and-butter arm thrusts but Kiribayama dodged to his side near the edge and thrust the komusubi down to give both wrestlers a 12-3 record and force a playoff.
The playoff was almost a carbon copy of the final regulation bout. Daieisho pushed Kiribayama back to the edge but the sekiwake once again shifted to his side and swatted Daieisho out to win the title in dramatic fashion.
The ringside judges needed to huddle to make sure Daieisho touched out first and, after a brief meeting, determined he did.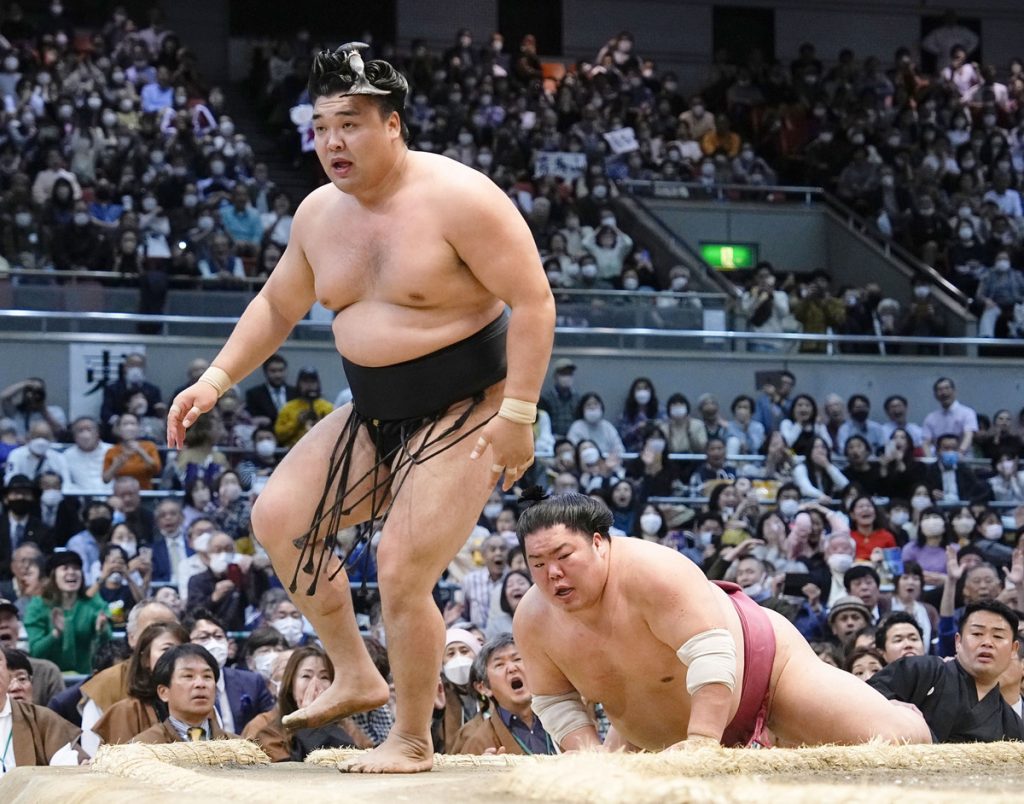 "I was a bit nervous but I was determined to make my own sumo," Kiribayama said before adding, "I never thought about the championship, I just tried to stay focused on the task at hand."
It was a stunning turn of events for Daieisho, who won his first Emperor's Cup in January of 2021 and could have won it in regulation. But he couldn't get the job done.
Kiribayama Benefited from a Day Off
Kiribayama was well-rested after getting a day off the previous day when he won his bout by forfeit after his Day 14 opponent Wakatakakage pulled out with a knee injury.
He started the day one win back of Daieisho but came up big in both bouts.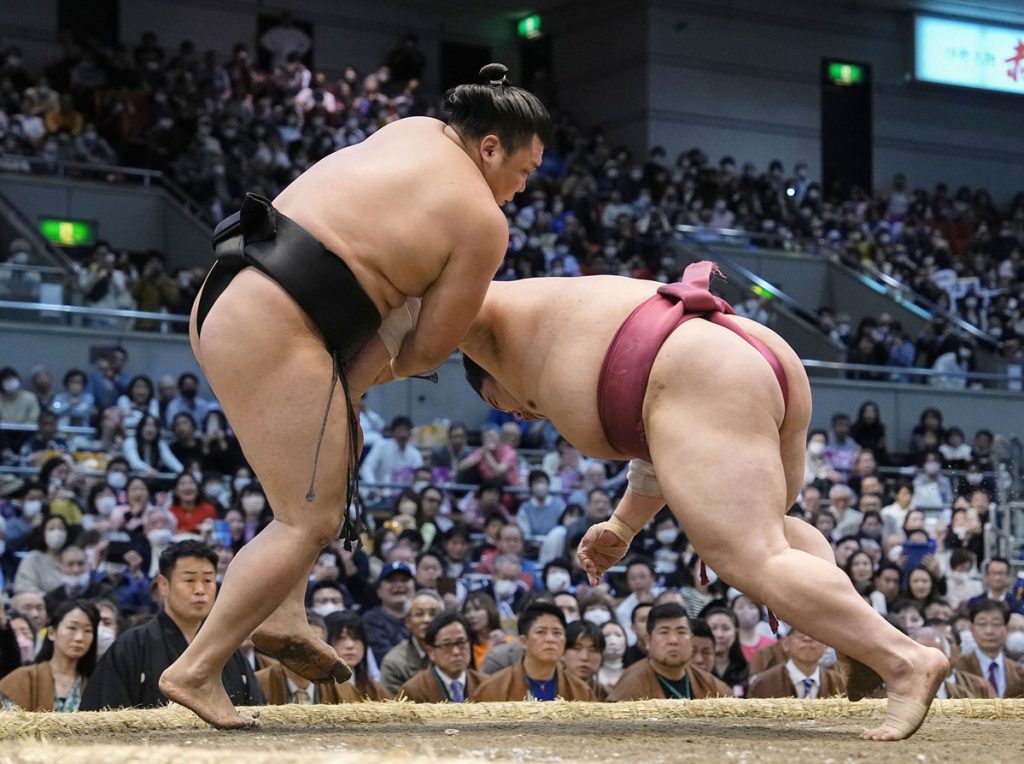 With this win, coupled with his 11-4 result in the New Year Basho, Kiribayama will be bidding for ozeki promotion in the next tournament in May.
"I just kept believing in myself," Kiribayama said. "I will work hard and try to take it one bout at a time."
He added, "I want to thank my stable master first."
Going into Sunday's showdown, Kiribayama held a 7-6 advantage over Daieisho in their previous head-to-head bouts.
Ozeki Takakeisho pulled out of the tournament with a knee injury midway through. Yokozuna Terunofuji was also absent as he withdrew before the start of the tournament due to knee injuries.
It was the first time since 1926 that no yokozuna or ozeki were contesting the title in a grand sumo tournament.
Kiribayama and Daieisho were awarded Technique Prizes for their efforts.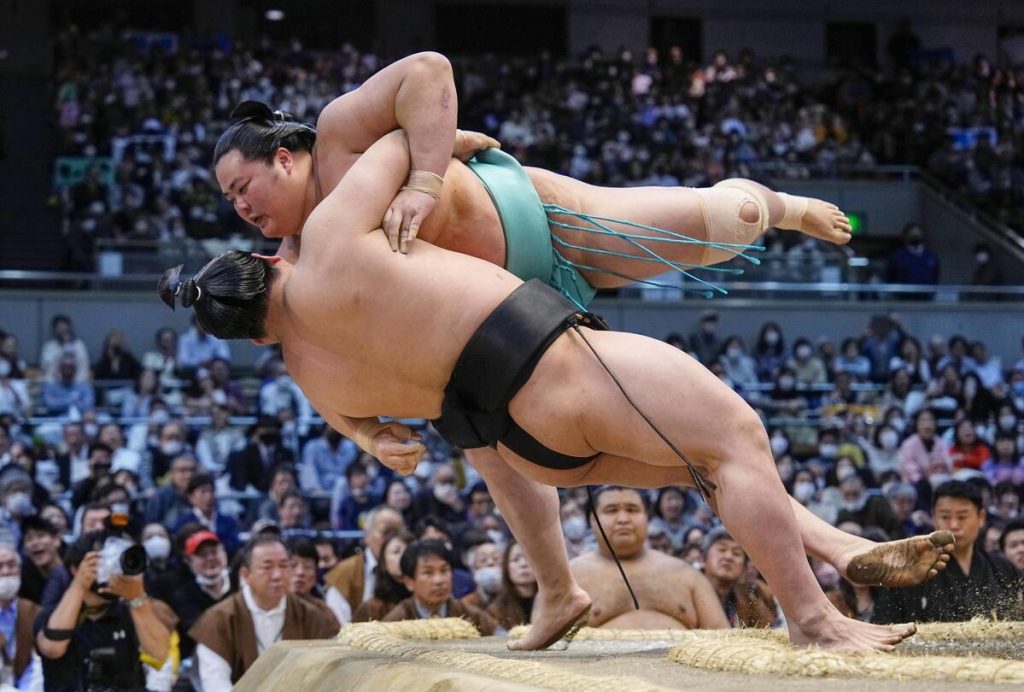 In other major bouts, komusubi Wakamotoharu used a spectacular backward pivot throw at the edge to defeat Kotonowaka and finish with an impressive 11-4. Komusubi Kotonowaka closed out at 9-6.
Former ozeki Takayasu, a No. 7 maegashira, deployed a textbook arm throw of sekiwake Hoshoryu to give both wrestlers a record of 10-5.

Kinbonzan Impresses in Debut Tournament
Makuuchi division debutante Kinbozan wrapped up a very successful rookie tournament by using a beltless arm throw to defeat fellow rank-and-filer Takanosho (8-7) and improve to 11-4.
"I'm very happy I got a winning record with no injuries," said Kinbozan. "I will tell my family in Kazakhstan I did my best and will hopefully avoid injuries and continue moving up the ranks."
Not only did Kinbozan get a winning record in his makuuchi division debut, he also walked off with the tournament's Fighting Spirit Prize.
Tenth-ranked maegashira Nishikifuji also wrapped up a very successful basho by going 10-5 after he shoved out No. 13 Kotoeko, who dropped to 8-7.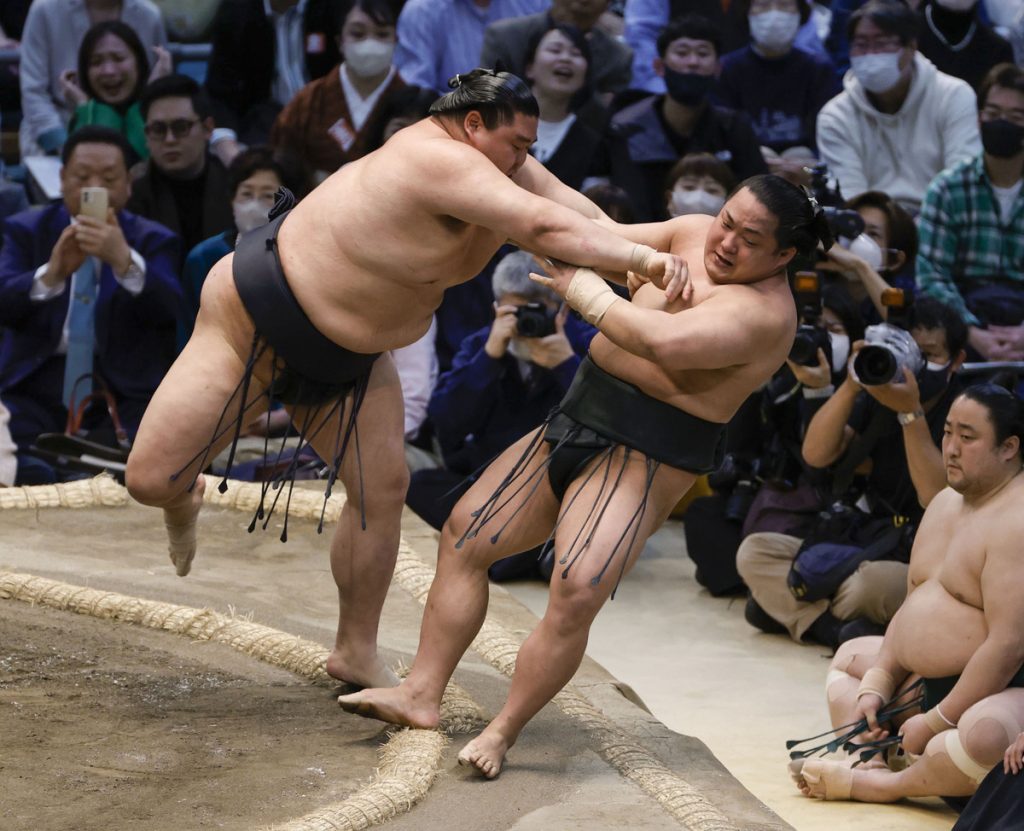 Former ozeki Shodai (10-5) closed out a successful Spring Basho campaign when he used an arm-barring force-out to defeat No. 5 maegashira Midorifuji.
At the same time, Midorifuji lost his fifth bout in a row and dropped to 10-5.
The Osaka crowd got a thrill after local boy Ura improved to 9-6 when he bulldozed Chiyoshoma out over the straw ridge. No. 16 maegashira Chiyoshoma also finished at 9-6.
In a marathon bout that lasted well over two minutes, makuuchi division rookie Hakuseiho, a No. 15 maegashira, eventually prevailed over Ichiyamamoto with a force-out victory to close with an impressive 9-6.
Eighth-ranked maegashira Ichiyamamoto put up a good fight but ran out of steam and dropped to 4-11.

Author: Jim Armstrong
The author is a longtime journalist who has covered sports in Japan for over 25 years. You can find his articles on SportsLook.