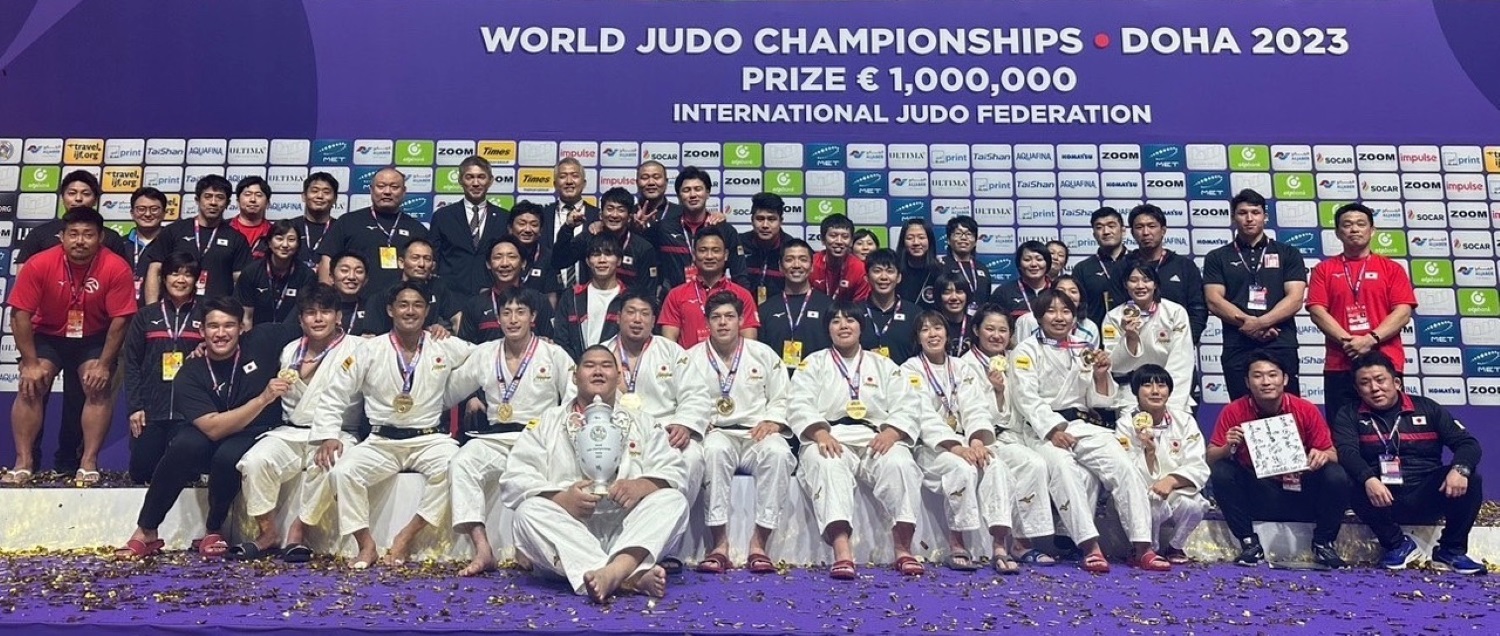 Greetings, fellow readers of JAPAN Forward and friends of judo.
Here in Japan, many regions are in the middle of the rainy season or tsuyu. Tsuyu is a type of rainy season seen in East Asia, amounting to about one month of cloudy skies and intermittently rainy days. I'm not much for the rain and humidity, so to be honest each year around this time I tend to feel a bit depressed.
Nonetheless, the rainy season is an important period in Japan that allows the land to store up water and prepare for the hot summer ahead. I, like many others, spend this period each year looking forward to the arrival of summer.
With that in mind, this month, I would like to report on the World Judo Championships held in Doha, the capital of Qatar, from May 7-14.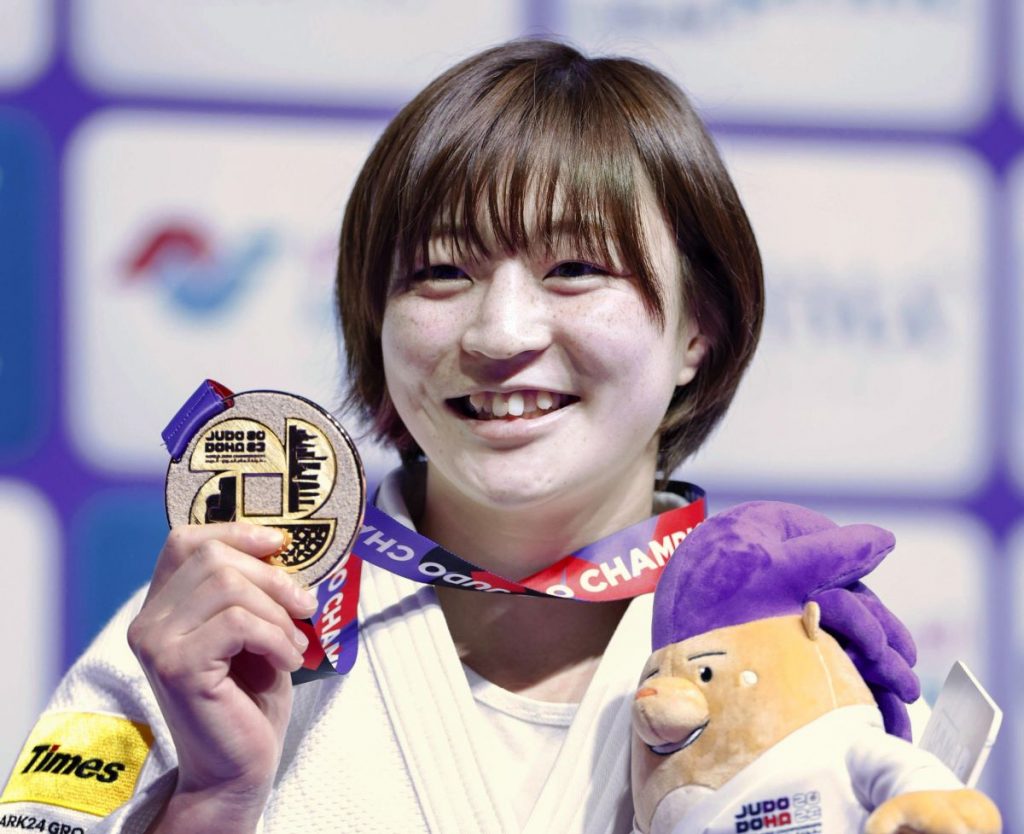 Spirited Competition, Japanese Women Shine
This year, Japanese male and female judoka took home a total of five gold medals in individual competitions. The women did especially well, accounting for four of those gold medals. I believe these results show that the prospects for our lady judoka at the 2024 Paris (Summer) Olympics are promising.
On the other hand, the fact that the men could only manage to win one gold medal confronts us with a harsh reality. However, we analyze each player's matches one by one. By doing so, we can see that each of them clearly has his own issues to address. At the same time, their shiai performances were not all bad.
If each of our team members can identify his or her individual issues and work to overcome them, we will have more than enough time to get ready in time for the Paris Olympics. That is my belief.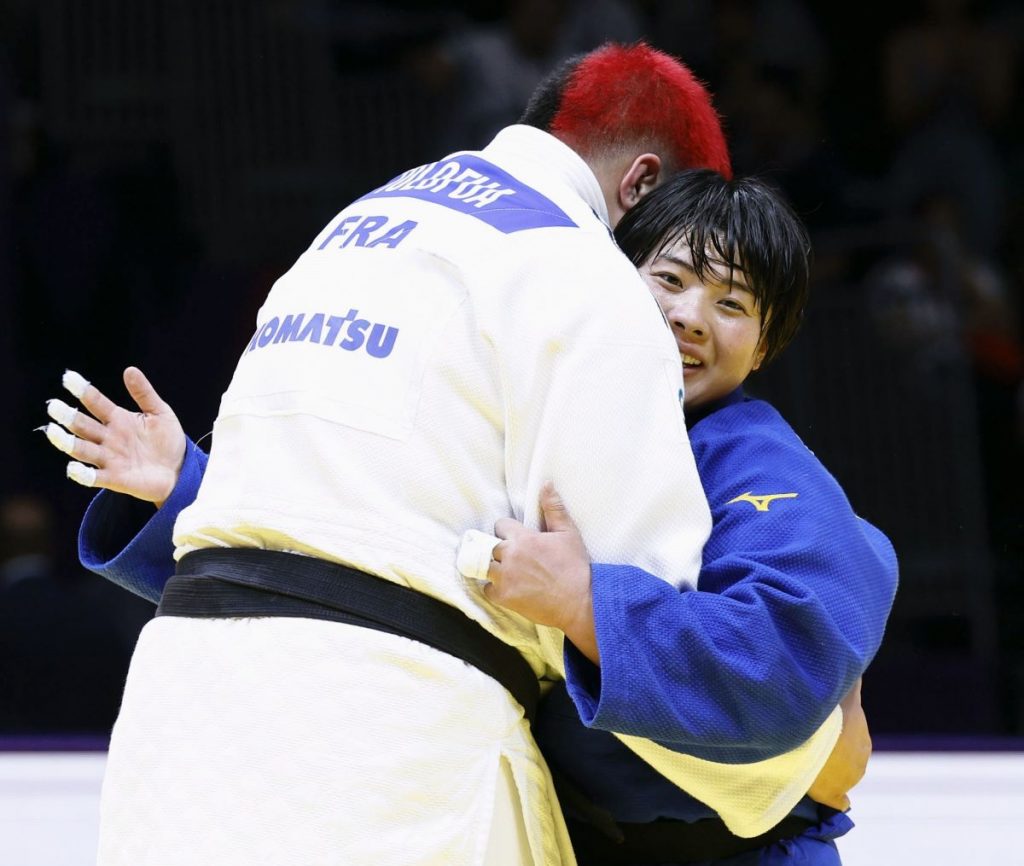 Thrilling Battle Against French National Team
On the final day of the tournament, the men's and women's mixed-team competitions was held. And Japan won its sixth consecutive championship after beating France in a thrilling, hard-fought final.
The victory was the result of each player doing his or her job. Still, my overall evaluation is that, frankly, the matches were all really tough contests. Especially the final, with the judoka so evenly matched that either team could easily have won. In that context, the Japan side barely managed to come out on top.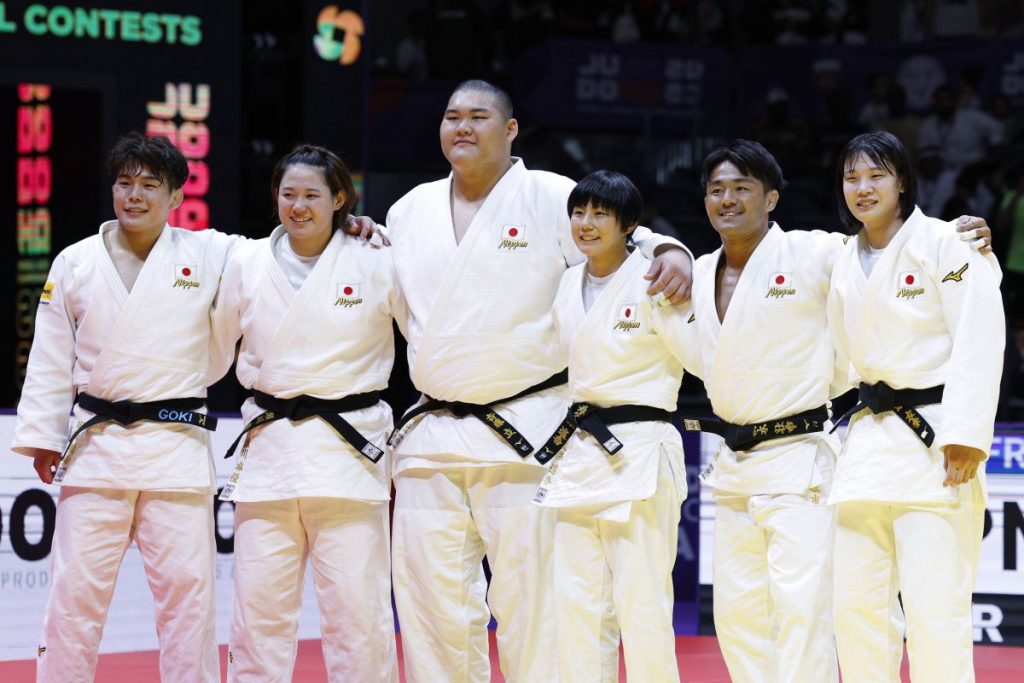 France was the men's and women's mixed-team champion at the 2020 Tokyo Olympics. That being so, the French team is naturally looking to repeat that feat at next year's Olympics.
I am sure the French will go all out to do so, especially since they will be defending their title on their home ground. In any case, they are challenging opponents for Japan. Therefore, we need to brace ourselves and continue improving our abilities.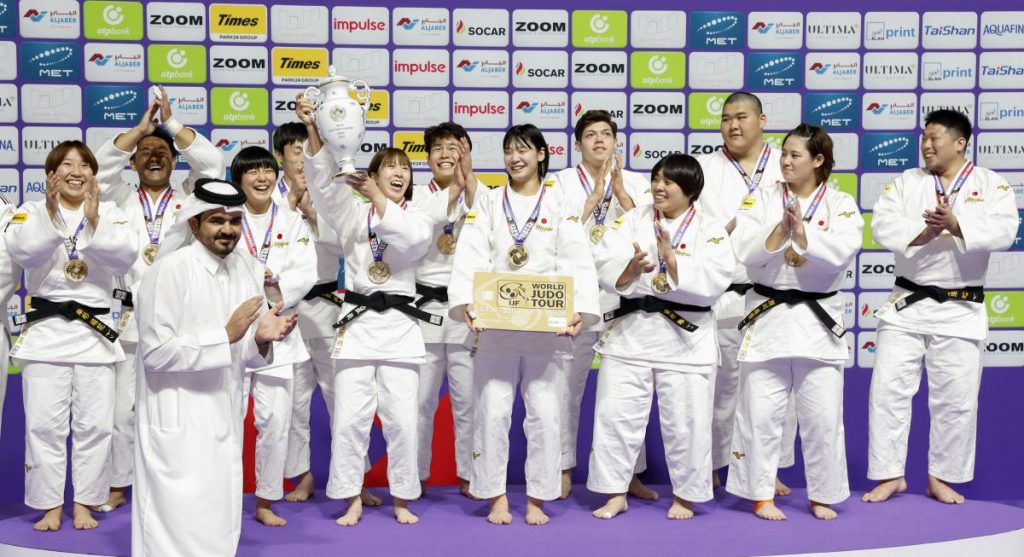 Mixed Men's and Women's Teams Widen Appeal
The results of the mixed men's and women's team competition this year gave me the distinct impression that a new era has arrived. The nation of Georgia won a medal for the first time ever in either the Olympics or the World Championships. It placed third in the men's and women's mixed team competition.
Georgia has long had a formidable men's team. But a few years ago it also began to strengthen its women's team. And this time the Georgian women delivered impressive results.
Also, Morocco and Uzbekistan came in fifth and seventh place, respectively. These countries, which had once been considered underdeveloped in terms of judo, have also established their presence on the world stage.
And although not taking any medals, the team from the Dominican Republic also performed very well in the competition. It rarely ranks high in individual competition. But its performance this time gave me the impression that it is making progress in strengthening its team.
I believe the focus of various countries on mixed-gender team competitions is likely largely attributable to the fact that mixed-gender team competition was adopted as an official event at the 2020 Tokyo Olympics. I believe the focus of various countries on it now is likely attributable to that history. Each country is now working hard to strengthen its capabilities to take advantage of this new opportunity to pick up a medal.
I also sense a change in the players' consciousness concerning the team competition.
Most of the competitors used to have their sights set on individual competition. But I have the impression that now more and more players are now preparing more for the team competition.
Strengthening Women's Teams Worldwide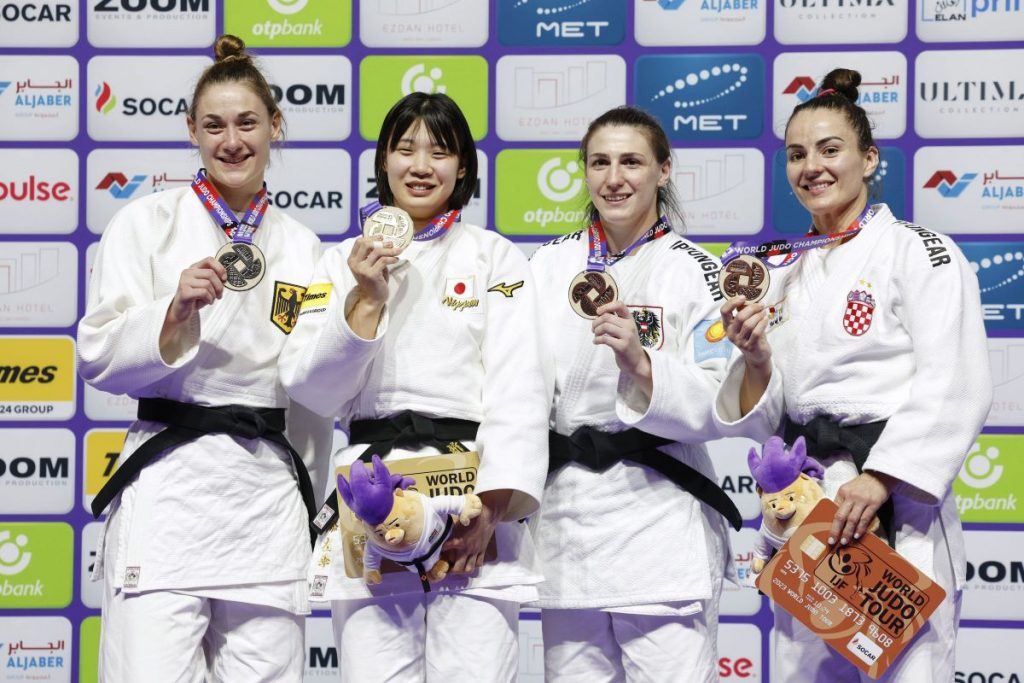 I also believe that an ever-increasing number of countries are becoming less and less resistant to girls engaging in martial arts. As a result, it will be easier to institute programs to help young women grow stronger. This trend is likely to gain steam in the future.
More than anything else, team competition is fun to watch. These team competitions pit six-member teams, each composed of three men and three women, against each other.
The regular competition often ends in a draw with the outcome being determined by a playoff. That makes for thrilling viewing by the spectators. For that reason, I believe this form of competition is fun to watch, even for people who haven't seen many judo matches.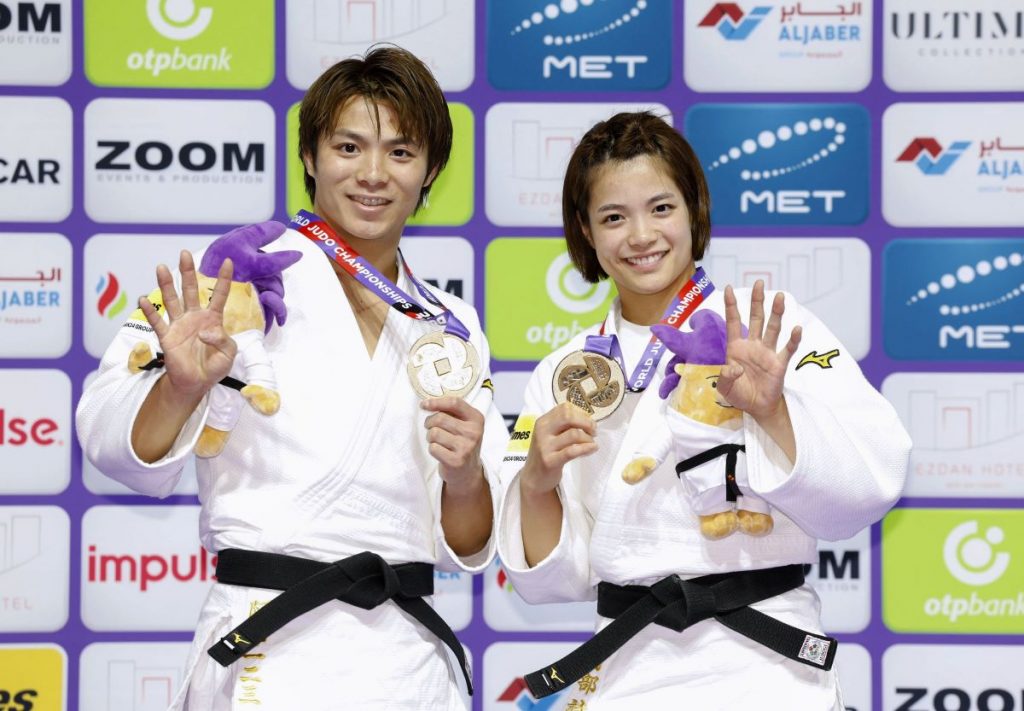 Selections for the Paris Olympics
Right now, in Japan, the selection process for the national team for the Paris Olympics is proceeding.
I would like to ask for everyone's support and encouragement for all the candidates for Japan's national team.
RELATED: