Kosei Inoue: Excitement for World Judo Championships and Checking Out Europe Ahead of Paris Olympics
May's world championships will shine the spotlight on 2024 Olympic judo medal hopefuls. Prior to that, a trip to Europe was a good learning experience.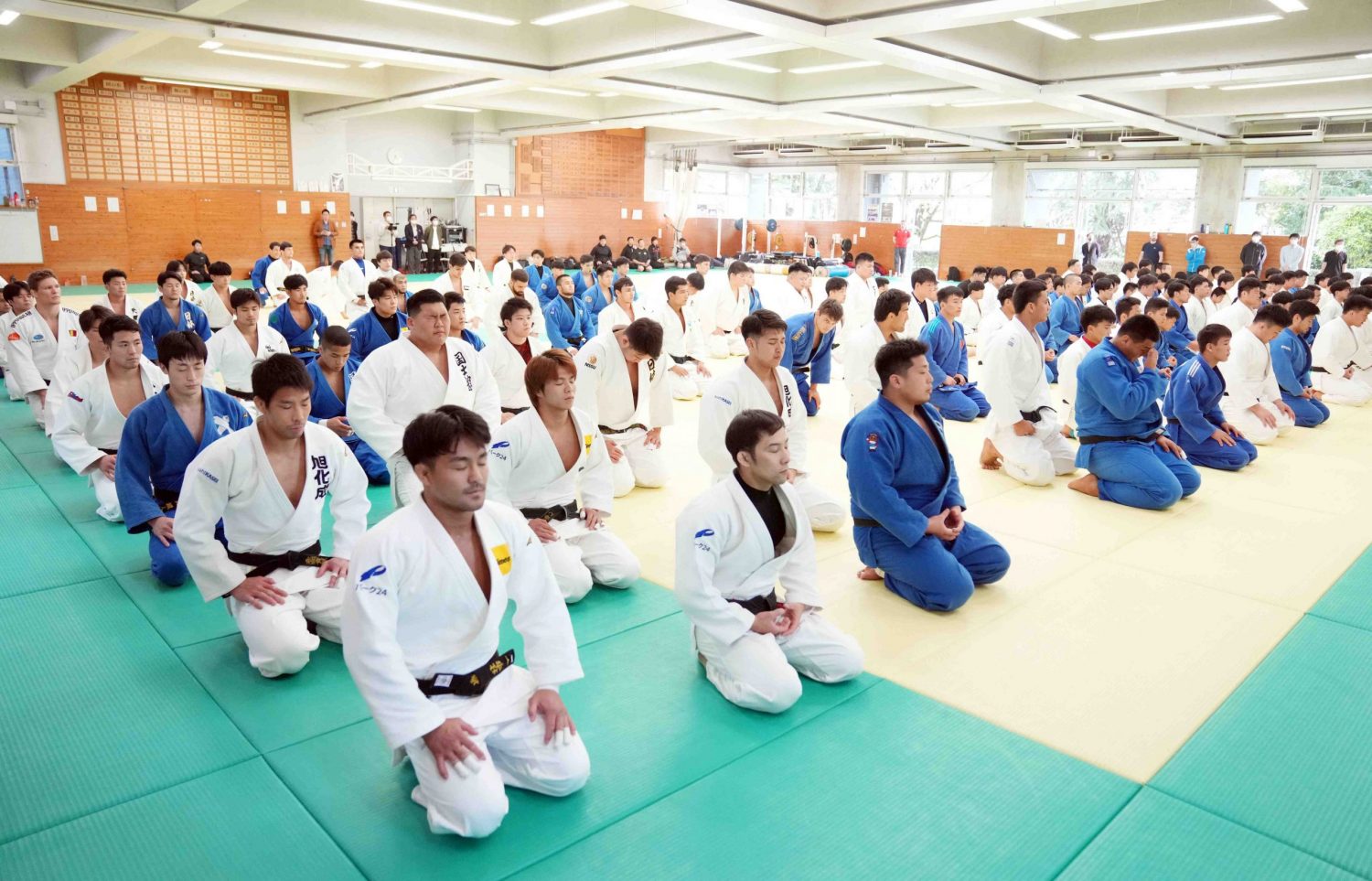 Kosei Inoue's message is a bimonthly column conveying judo news and ideals generally not found on the front pages of media covering the sport. Inoue is an Olympic gold medalist (Sydney), former Japan national judo team men's head coach, and president of NPO JUDOs. He stimulates our thoughts and understanding through his analysis and reflections in this May 2023 installment.


Greetings, fellow readers of JAPAN Forward and friends of judo.
May has arrived in Japan and we have entered the season of fresh greenery.
In the world of judo, we are fast approaching the climactic event of the year. I am referring, of course, to the 2023 World Judo Championships, which will be held in Doha, Qatar, from May 7-14.
In past years, the world championships have been held in the summer and fall. So this year is a bit different.
In line with this revised schedule, by the end of 2022 the All-Japan Judo Team had selected its representatives for the individual events. They have all been working hard preparing for the competition since then. With an eye on the 2024 Paris Summer Olympics, I hope the judoka chosen to compete will be able to display the results of their daily practice to the fullest in Doha.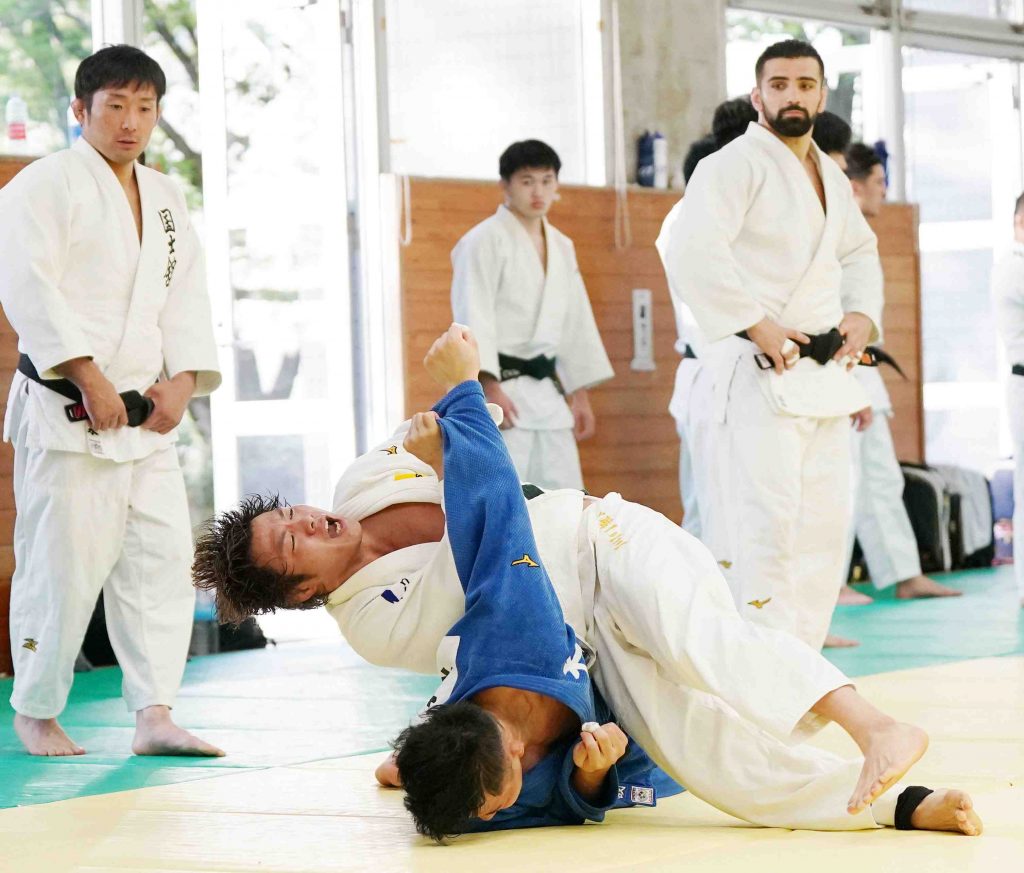 Inspection Tour to France, Norway and Finland
In this issue, I would also like to report on my inspection tour to France, Norway and Finland in April on behalf of the Japanese Olympic Committee (JOC).
Our first stop was France. This was a site visit to prepare for the 2024 Paris Olympics. Our party therefore included representatives of 30 national athletic organizations. Among them were JOC officials and other relevant personnel. I participated in my capacity as leader of the Project for Strengthening Measures for the 2024 Paris Olympics, a position I have held since last year, 2022.
Objectives for the Tour
The group had three objectives. First, the group wanted to collect information. The Paris Organizing Committee gave us a guided tour of the competition venues and the athletes' village. Also, they explained to us the kind of environment in which the Olympics will take place.
Second was the objective of affording each athletic organization the opportunity to forge its own ties with the competition officials. In this case, the objective was to facilitate each athletic organization's on-site preparations and make sure their activities during the competition go smoothly. Participating officials were allowed to move about freely so that they could obtain the information they needed.
Next, came the third goal, to foster a sense of unity within Team Japan. There were 45 members from 30 athletic associations along on the trip.
This was the first time since I was appointed as leader of the Project for Strengthening Measures for the 2024 Paris Olympics that such a large number of people from athletic organizations participated directly in our activities.
I believe our stay in France proved to be extremely valuable. We had a small get-together on the last day and I was delighted to hear comments from some of the participants.
For example, "I felt that being able to form horizontal ties with other athletic organizations was very valuable." And "It's great to be able to meet face to face."
The inspection tour proved very fruitful for the JOC as well. We intend to continue to strengthen our support system so that all the athletes in each sport will be able to demonstrate their abilities in the coming year.
Sharing Leadership Development Philosophies in Norway and Finland
After our Paris visit, we headed on to Oslo, Norway and Helsinki, Finland. On this leg of the trip, I was accompanied by Ryuji Nakatake, JOC service manager, and Kazuma Suzuki, a JOC staff member. We called on the Olympic committees of our host countries and exchanged information with their officials.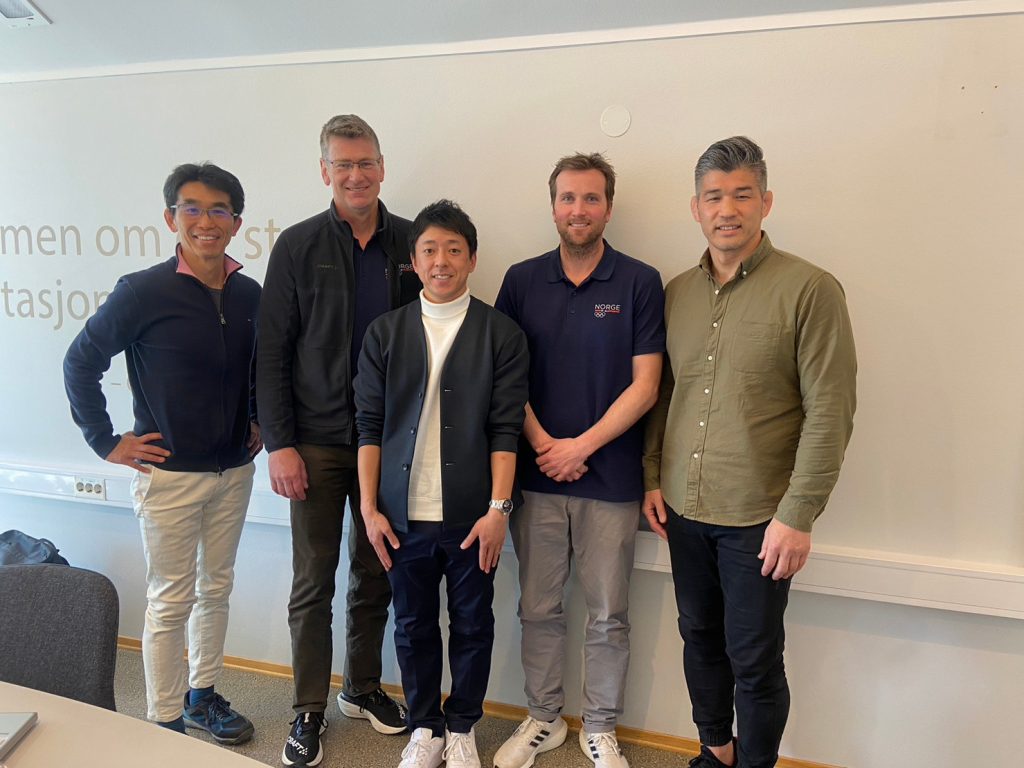 The main purpose of our visits to these two countries was to gather information about their leadership development systems and the basic philosophies behind them. We heard many interesting things in both countries.
I was especially taken by the following concept: "Leaders should be interested in many things, not only about their own sport. and keep a broad vision."
Both Norway and Finland are known as countries with advanced welfare infrastructure that make great efforts to promote culture and the arts. In Norway, I was told that even in the development of coaches there are programs in operation that incorporate this perspective.
Since I also believe that being interested in and studying about fields outside of one's own specialty broadens the range and enhances the competence of a leader in the field of sports, I felt very drawn to this policy of the Norwegian Olympic Committee.
Overall Outlook
Thus, although we only spent three days in Paris and one day each in Oslo and Helsinki, all the stops on our trip proved very rewarding.
All in all, I must say, it is great to have the opportunity to travel the world and experience different cultures!
Next time I would like to visit a country with a completely different culture and learn about the situation regarding sports there. With that thought in mind, this overseas trip was very meaningful.
RELATED: