Kosei Inoue: The Judo Community Welcomes the New Year as it Gears Up for Paris
The Kodokan, the spiritual home of judo, brought together people of all ages and skills for the Kagami Biraki ceremony in an auspicious New Year's celebration.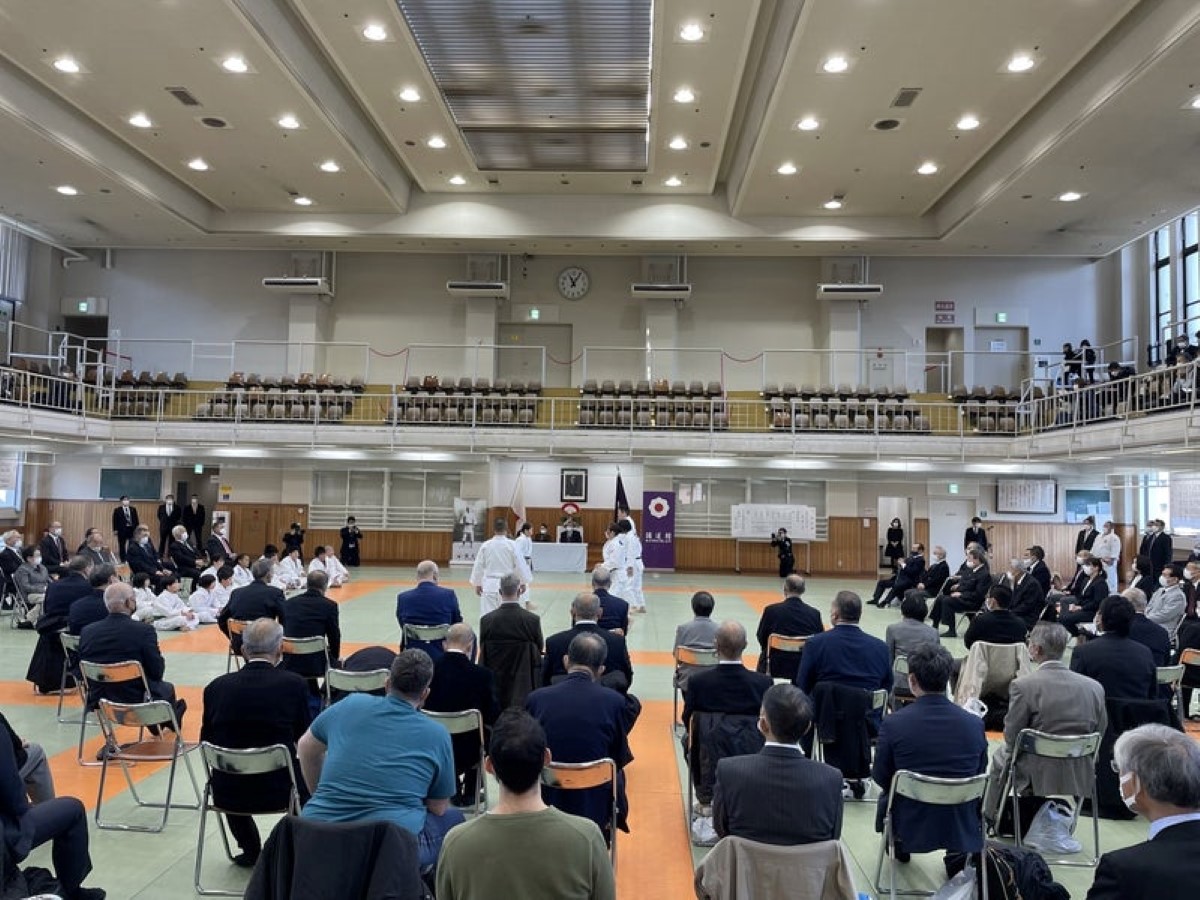 Kosei Inoue's message is a bimonthly column conveying judo news and ideals generally not found on the front pages of media covering the sport. Inoue is an Olympic gold medalist (Sydney), former Japan national judo team men's head coach, and president of NPO JUDOs. He stimulates our thoughts and understanding through three diverse topics in this February 2023 installment.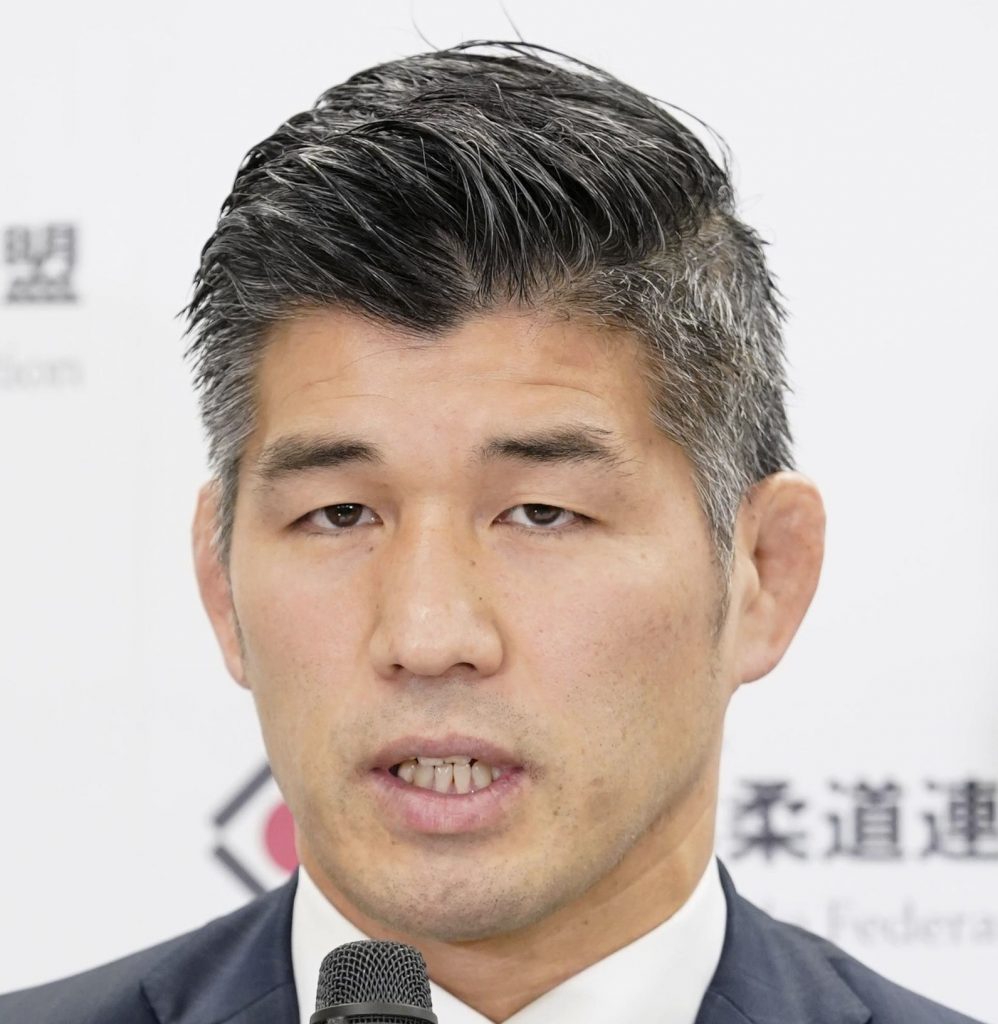 Greetings, fellow readers of JAPAN Forward.
This is our first column for the year. Let me take this opportunity to wish all of you the best in 2023. I hope that you will continue to read the column.
In this message I would like to offer my impressions of the Kagami Biraki ceremony (literally "Opening the Mirror" ceremony) recently held at the Kodokan.
Kagami Biraki is an annual event that traditionally takes place around January 11. In it, mirror-shaped kagami mochi rice cake rounds which have been displayed as New Year's decorations, often in front of family shrines, are broken up. The pieces of mochi are then used to make a sweet red-bean soup called oshiruko, which is eaten to pray for good health and good fortune throughout the coming year.
This ceremony is held annually at the Kodokan, the spiritual home of judo located in Tokyo. I attended this year's ceremony, which took place on January 8.
It also provides an opportunity for everyone affiliated with the Kodokan to come together and wish each other a happy new year.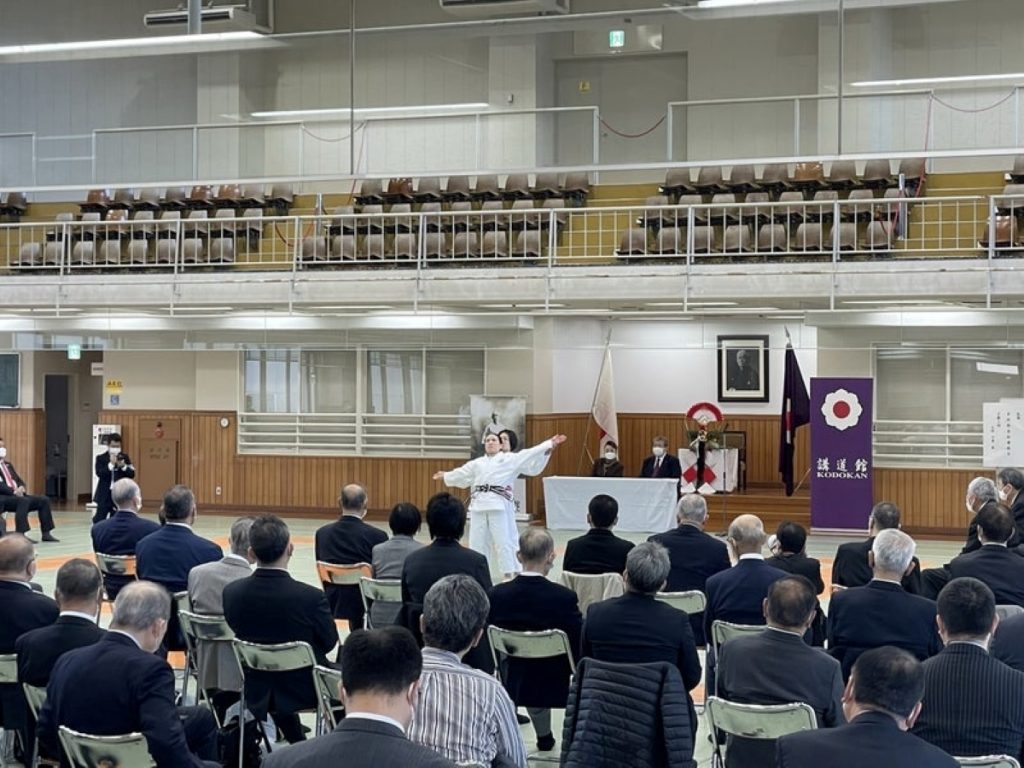 Forms of New Year Celebration at the Kodokan
The ceremony for this year started with a congratulatory speech by a representative on behalf of all the members of the Kodokan. That was followed by demonstrations of kata (prescribed form exercises). Next was randori freestyle sparring among children as well as top national judoka. It was exhilarating to see everyone perform with grace and dignity despite being nervous.
I think this uniquely Japanese form of celebration is good indeed. I find it very moving to see people who love judo come together. And it's a great way to celebrate the beginning of a new year.
We need to pass down traditional ceremonies like this to the next generation. Participating in this year's event was Misato Nakamura, who put on a performance of kata. She was the bronze medalist in the women's 52-kg weight class at the 2008 Beijing Olympics and 2016 Rio de Janeiro Games. I found her performance to be very impressive. Perhaps the participation of an Olympian will stimulate interest in the Kagami Biraki ceremony among the younger generation.
Unfortunately, however, oshiruko tasting, which I look forward to every year, did not take place. Normally each year after the official program concludes, tables are set up in the grand practice hall of the Kodokan. Everyone then sits down and enjoys eating oshiruko together. Nonetheless, due to COVID-19, the event has not taken place for the past three years.
I myself am a big fan of the oshiruko tasting. For some reason, eating the oshiruko served in the main dojo together with other judo lovers makes the flavor especially delicious. Therefore, as one who thoroughly enjoys participating in this event, I am eagerly awaiting the day when we can all sit down together once again to enjoy oshiruko.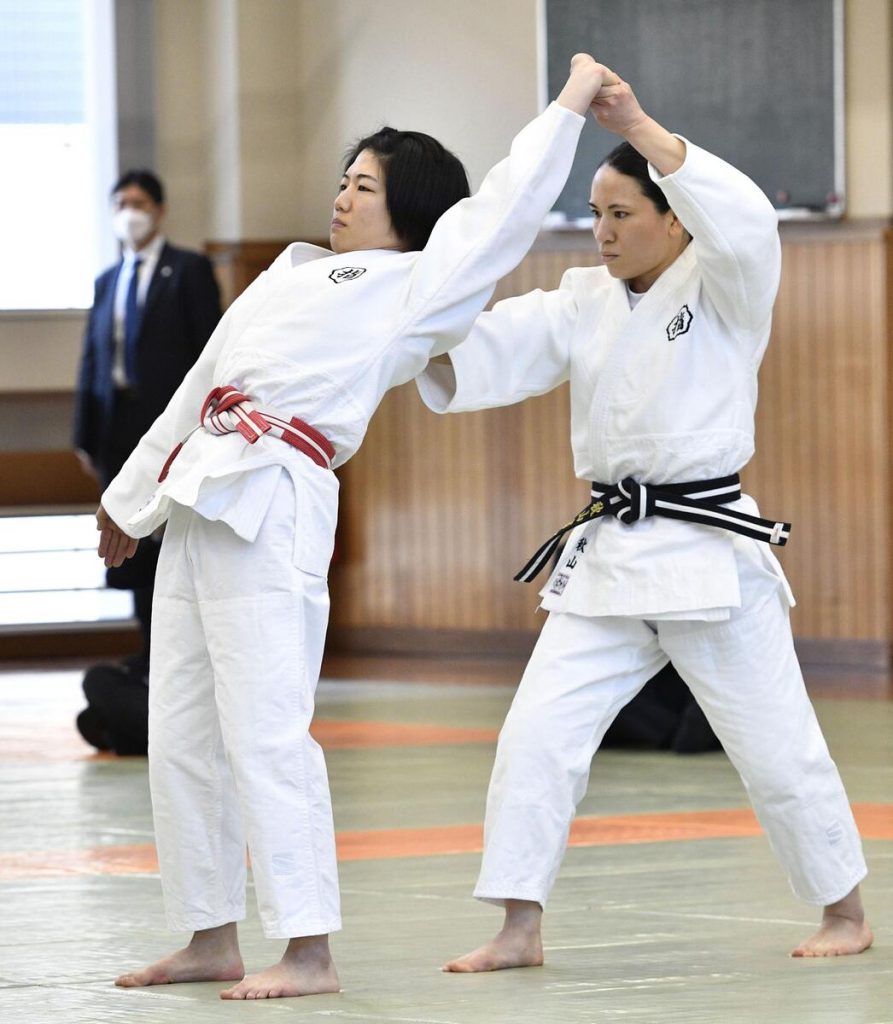 Japan Team Set for the Doha World Championships
Although the year has barely begun, the world of judo is already busy. Japan's team lineup for the 2023 World Judo Championships in May in Doha, Qatar was decided in late 2022.
We already know who will represent Japan in the individual men's and women's events for the seven separate weight classes. The members of the team who will enter the team competition will be selected based on the results of future tournaments. With the 2024 Paris Summer Olympics fast approaching, we expect to see a fascinating mix of veterans and younger judoka.
As a matter of fact, the opening ceremony of the 2024 Summer Olympics is a mere one year and five months away. To tell you the truth, I think it's all coming up on us too quickly. Only three years will have elapsed since the Tokyo Olympics.
I can assure you, however, that the entire Japan team is pulling together. We are doing all we can to make sure that we are ready for the big event. I hope that all of you will continue to support the members of Japan's judo team.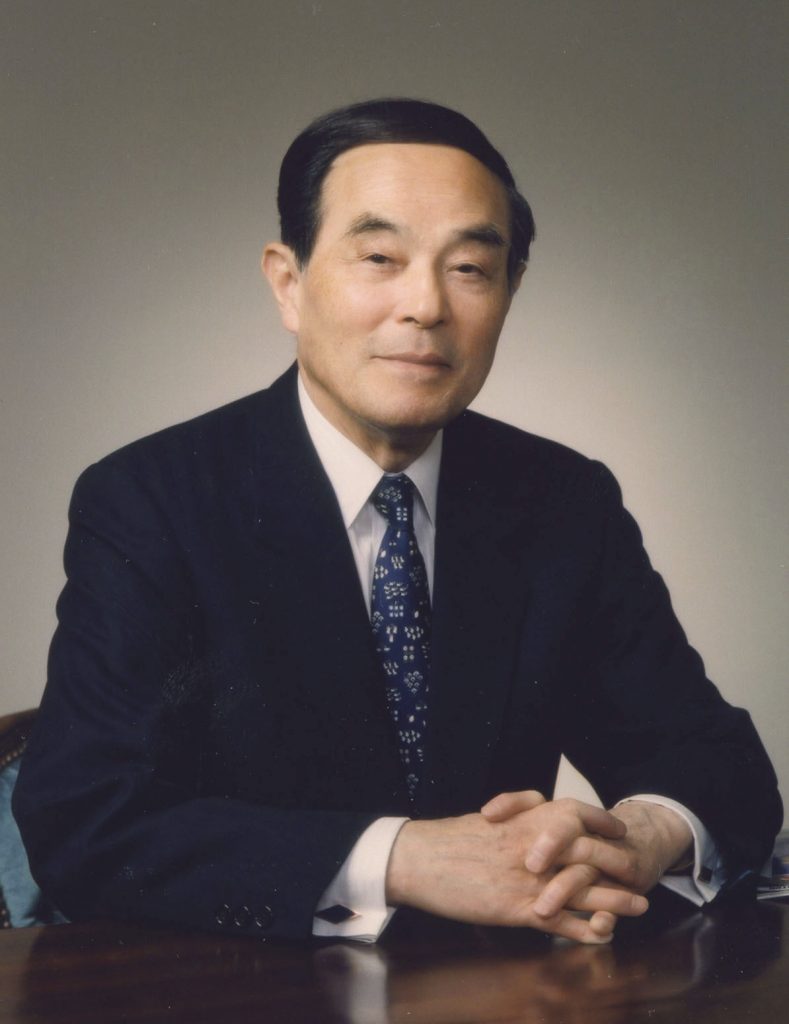 Remembering Mr Chihiro Kanagawa
Finally, let me note with sadness the passing away of Chihiro Kanagawa on New Year's Day. In addition to being chairman of Shin-Etsu Chemical Co, Ltd, Mr Kanagawa was honorary chairman of NPO JUDOs, the organization of which I am president.
Kanagawa himself was a judoka. And everyone at NPO JUDOs would like to express our sincere appreciation for the great understanding and support we received from him since our founding. I also had the opportunity to meet him from time to time, such as when I was serving as a men's coach for the Japan national team. And on each of those occasions he always had warm words of encouragement for me.
In addition, to taking this opportunity to express my sincere gratitude for everything Mr Kanagawa did for judo, I would like to offer my deepest condolences to his loved ones.
RELATED: