[ODDS and EVENS] Uta Abe Displays Fierce Determination to Repeat as Olympic Judo Champion in 2024
By beating two-time world champion Ai Shishime in their Tokyo Grand Slam title match, Uta Abe sends a clear signal that she remains a force to be reckoned with.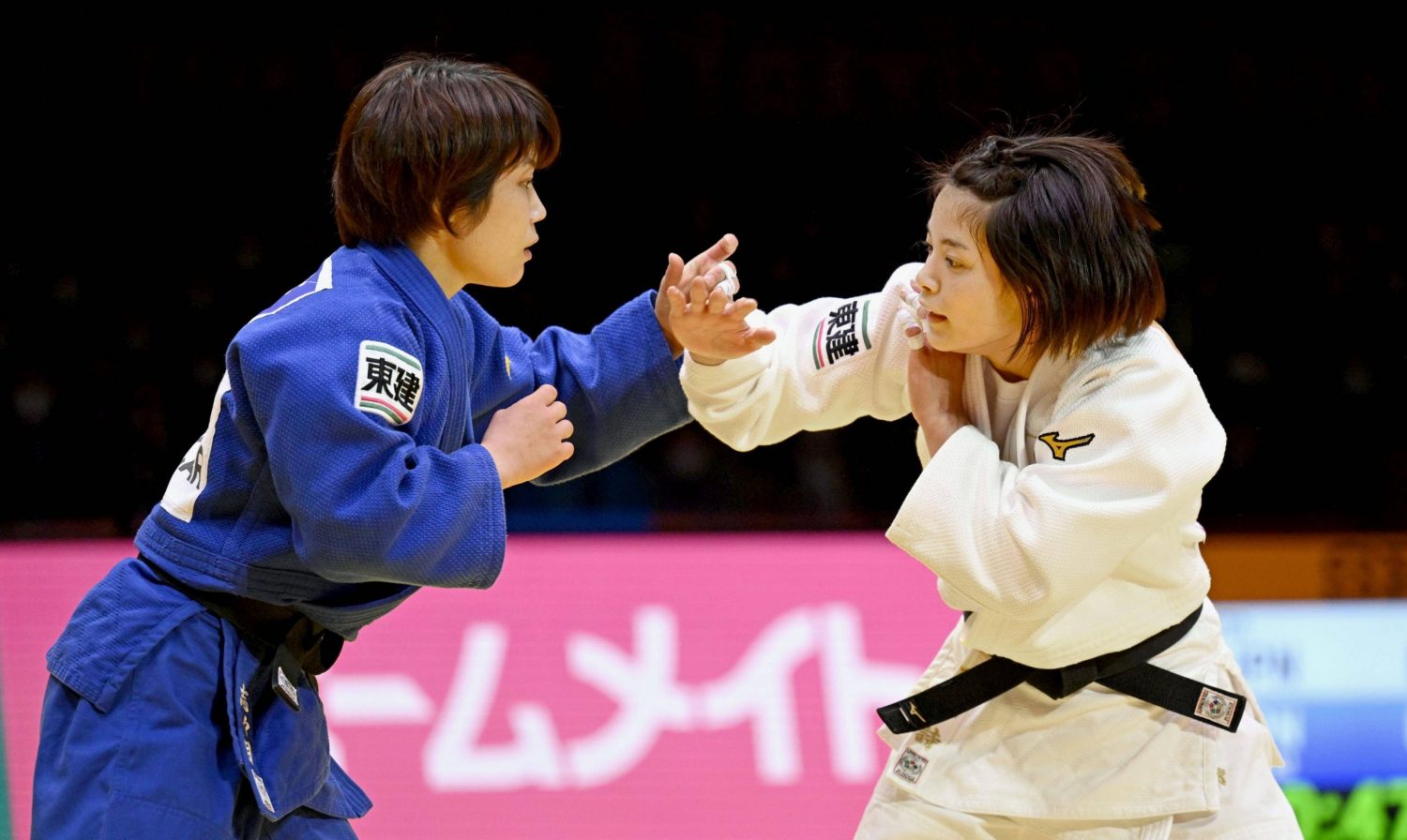 Winning gold medals in each of her last four major global tournaments, Uta Abe has produced plenty of evidence that she's one of the best judoka in the world.
Abe confirmed that fact again at the Tokyo Grand Slam, which was held at Tokyo Metropolitan Gymnasium on December 3-4. She triumphed over Ai Shishime, a two-time world champion, in the final's golden score period (judo's version of sudden-death overtime), when her foe was handed her third shido penalty. Drama from start to finish in Sunday's match.
For Abe, defeating Shishime, 28, demonstrated her increased physical power in her chosen sport.
"Compared to past matches, I think I've gained strength," the 22-year-old said, according to Nikkan Sports after the match.
Abe also provided a close-up look at her motivation level nearly a year and a half after she and her older brother, Hifumi, both won Tokyo Olympic judo gold medals on the same day. And the verdict is in: The Kobe native is as hungry as ever to excel whenever she steps on the tatami for a match.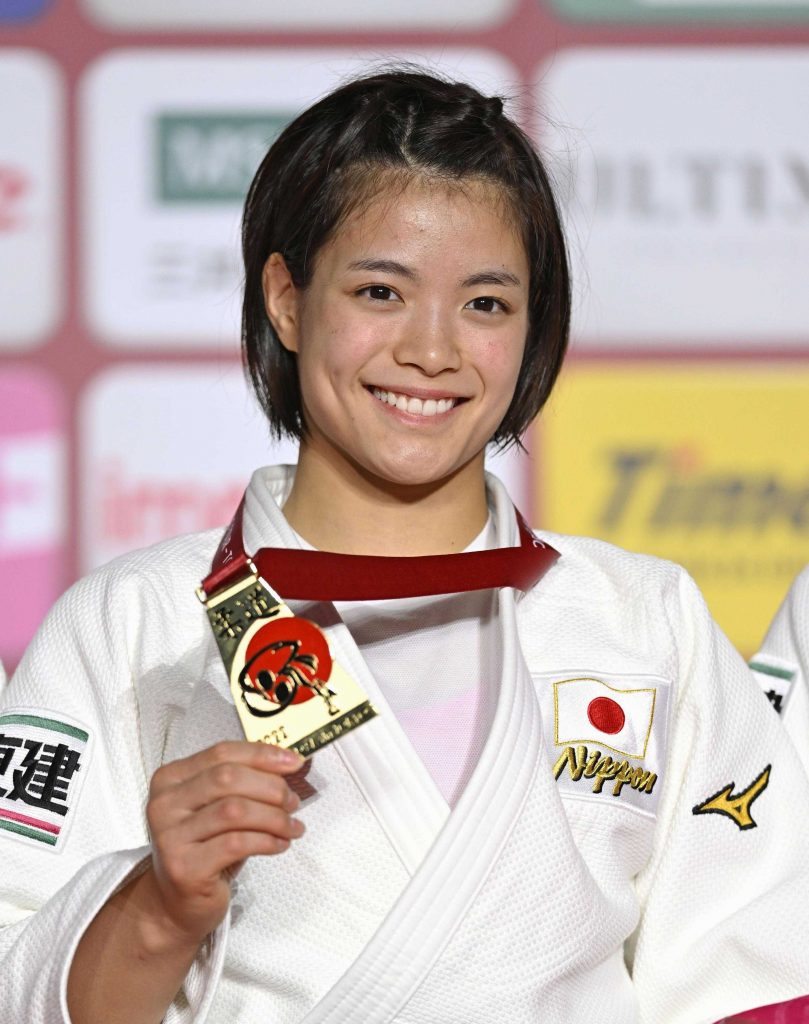 Uta Abe's Success in Tokyo
She gave ample evidence with her vigorous effort in three successive victories by ippon (over Kazakhstan's Tolganay Abeuova, Cyprus' Sofia Asvesta and Mongolia's Sosorbaram Lkhagvasuren) at Grand Slam Tokyo, before taking on Shishime in the title match. That mano a mano clash was scoreless entering the golden score period.
And it tested both Japanese judo athletes' patience and instincts. With intense effort, they aimed to not give an opening or competitive edge to unleash a winning technique.
Countless elite-level athletes have admitted losing motivation, a desire to compete at a high level, in the months or years after reaching the pinnacle of their sport. Swimmer Michael Phelps immediately comes to mind.
Abe has benefited from a different mindset.
Her mind is focused on the future, not dwelling on the past.
"I want to show everyone an even stronger version of myself by the time of the Paris Olympics [in 2024]," Abe was quoted as saying by Kyodo News on Sunday.
Abe underwent surgery on both shoulders after the Tokyo Olympics to repair dislocated joints. She was sidelined for six months.
Then she launched a comeback in April at the 2022 All Japan Judo Championships, competing in a single match.
Return to the Spotlight
Domestic competitions are important for athletes, opportunities to test their skills against compatriots, especially those with ambitions to compete as national team representatives in international events. Or to see if injuries have healed sufficiently.

Facing foes from other countries, even in low-key meets, is also a testing ground of sorts for the world championships and the Olympics.
For Abe, the Zagreb Grand Prix in July marked her return to international competition, a return to familiarity. Abe finished in first place in the 52-kg division.

After the event, Abe shared her thoughts on her journey ahead, culminating with the Paris Olympics.
"I want to experience the emotions all over again," Abe told Olympics.com. "That's my theme [for Paris]. I'm motivating myself by wanting to relive how I felt when I won the title."

Looking Ahead to 2023
The Qatari city of Doha has received massive media attention over the past couple weeks during the 2022 FIFA World Cup, which concludes on December 18.
On a smaller scale, Doha will be the site of a major sporting event next year, the World Judo Championships (May 7-14, 2023).
Not surprisingly, Abe is already thinking about what she wants to accomplish in Doha.

Perhaps success in the autumn convinced her that the next couple years could represent more of the same in judo competitions. In October, Abe won her third world title in Tashkent, Uzbekistan. She previously won world titles in 2018 and '19.
She was one of the headliners of the national squad that captured six gold medals and 13 total medals at the World Judo Championships. For 2023, Abe locked up a spot on the team for Qatar by winning titles in Tashkent and Tokyo.
There's been no let-up in her competitive intensity, which is fueled by an innate internal force.
"I feel happy to be able to do my own judo on the stage of Doha," Abe told reporters at the Tokyo Grand Slam, according to NHK.
The reigning Olympic champion added, "I am relieved that I will have time to further improve my judo by May next year."

She continued by saying, "I will be able to connect [the experience] to Paris, [and] I want to make it a year like that."
Uta Abe reminds us that having a clearly defined objective is never a bad idea in elite-level sports ― or in any facet of life.

Author: Ed Odeven
Follow Ed on JAPAN Forward's [Japan Sports Notebook] here on Sundays, in [Odds and Evens] here during the week, and Twitter @ed_odeven.