Kotonowaka Stuns Takakeisho to Create Two-Way Tie for Lead at New Year Tourney
Ozeki Takakeisho was unable to use his thrusting technique and now shares the tournament lead with Onosho. Four days remain in the 15-day meet.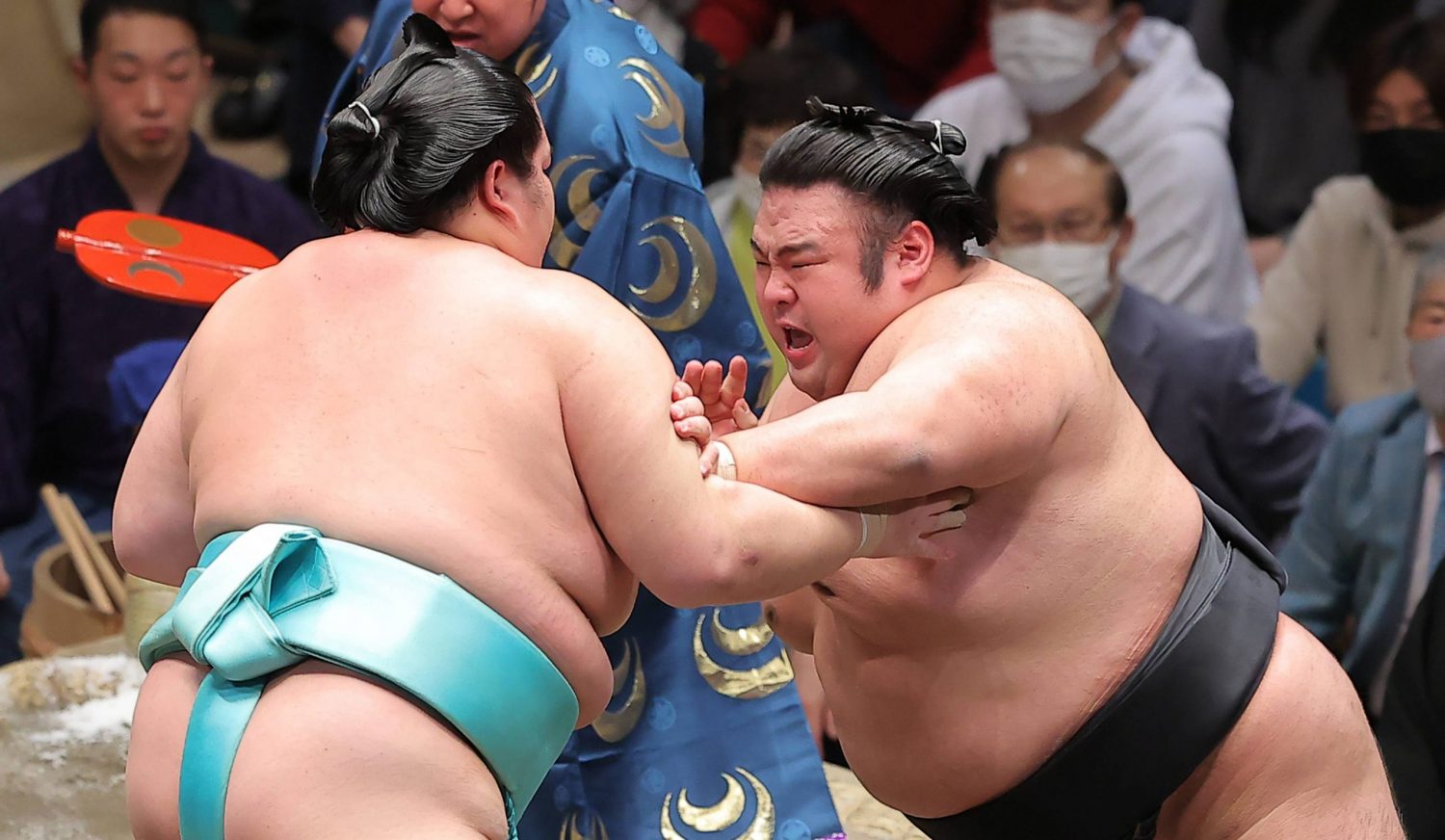 Komusubi Kotonowaka upset Takakeisho on Wednesday, January 18 to deal a significant setback to the ozeki's championship hopes at the New Year Grand Sumo Tournament.
In the day's final bout at Ryogoku Kokugikan, Kotonowaka stayed close to Takakeisho and prevented him from using his trademark arm thrusts.
When Takakeisho attempted to swat down Kotonowaka, the new komusubi used a frontal pushdown at the edge to stun the promotion-chasing ozeki.
Takakeisho dropped to 9-2 and is now tied for the lead with rank-and-filer Onosho with four days left. Kotonowaka improved to 5-6 with one of the biggest wins of his young career.
"I wanted to have a good forward charge at the face-off and I was able to do that," Kotonowaka said.

The komosubi added, "I have been able to stay composed so far and I just want to finish strong and get a winning record."
Takakeisho is bidding to secure promotion to the sport's highest rank of yokozuna by winning his third Emperor's Cup in the 15-day tournament that wraps up on Sunday.
Given that Takakeisho is not competing against a grand champion or any other ozeki, it's expected sumo officials will want him to have a very strong record in order to become the 74th yokozuna when the tournament is over.
A record of 13-2 may be enough, but anything below that would likely dash his hopes. He basically needs to win his remaining four bouts to keep his promotion hopes alive.
Onosho Earns Ninth Victory
In other major bouts, Onosho used a powerful beltless arm throw when he got a left-hand grip on the belt of Kotoshoho and sent the No. 13 maegashira sprawling to the dirt surface.
Eighth-ranked maegashira Onosho improved to 9-2 while Kotoshoho fell to 8-3.
Tamawashi, a No. 2 maegashira, stayed in contention when he used a series of powerful arm thrusts to dispatch Nishikigi and improve to 8-3. Fifth-ranked maegashira Nishikigi fell to 7-4.
"I just tried to concentrate on moving forward," said the 38-year-old Mongolian, who won his fifth straight and wrapped up a winning record. "I'm a little tired but will just try to do my best for the remainder of the tournament.
Sumo's ironman, Tamawashi has won the Emperor's Cup twice, most recently in September 2022.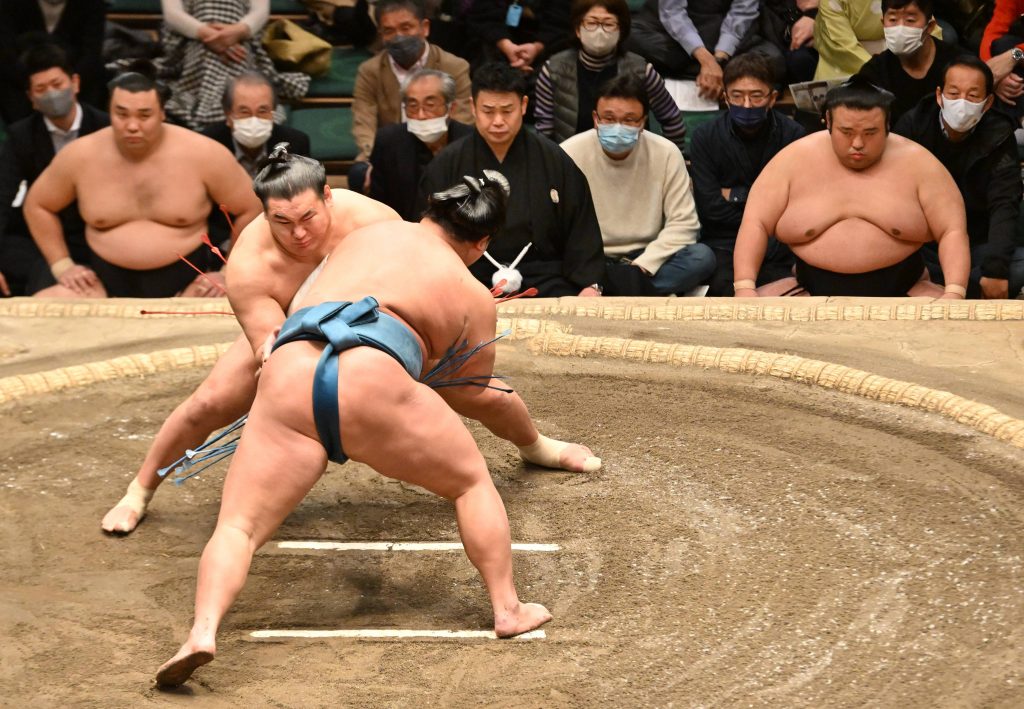 Hoshoryu Returns to Competition
Mongolian Hoshryu made his return to the tournament after sitting out Day 10 with an injured left ankle.
Eager to wrap up a winning record and maintain his sekiwake status, Hoshoryu quickly got a grip of Nishikifuji's belt with his right hand and bulldozed the No. 4 maegashira out to move to 7-4.
Hoshoryu gingerly walked off the ring after the win that sent Nishikifuji to a record of 3-8.
November tournament winner Abi lost by a forward step-out, even though he forced Tobizaru back to the edge and out. It was close, but replays clearly showed that Abi stepped out with one foot while Tobizaru was still in bounds. Top maegashira Tobizaru improved to 4-7 while Abi dropped to 6-5.
Daieisho, another maegashira No. 1, used a spectacular thrust-down technique at the edge to defeat Wakamotoharu (6-5).
Wakamotoharu appeared set for a certain victory but Daieisho propped his feet up against the straw bales and swatted the stunned komusubi down to pick up his seventh win against four losses.
Mongolian komusubi Kiribayama (7-4) used an impressive armbar throw at the edge to topple Wakatakakage. 
Sekwake Wakatakakage dropped to 5-6
Former ozeki Shodai won his third straight bout and improved to 5-6 when he shoved out No. 4 maegashira Sadanoumi (3-8). Since he lost the chance to regain his ozeki rank, Shodai has all of a sudden looked confident.

Author: Jim Armstrong
The author is a longtime journalist who has covered sports in Japan for over 25 years. You can find his articles here.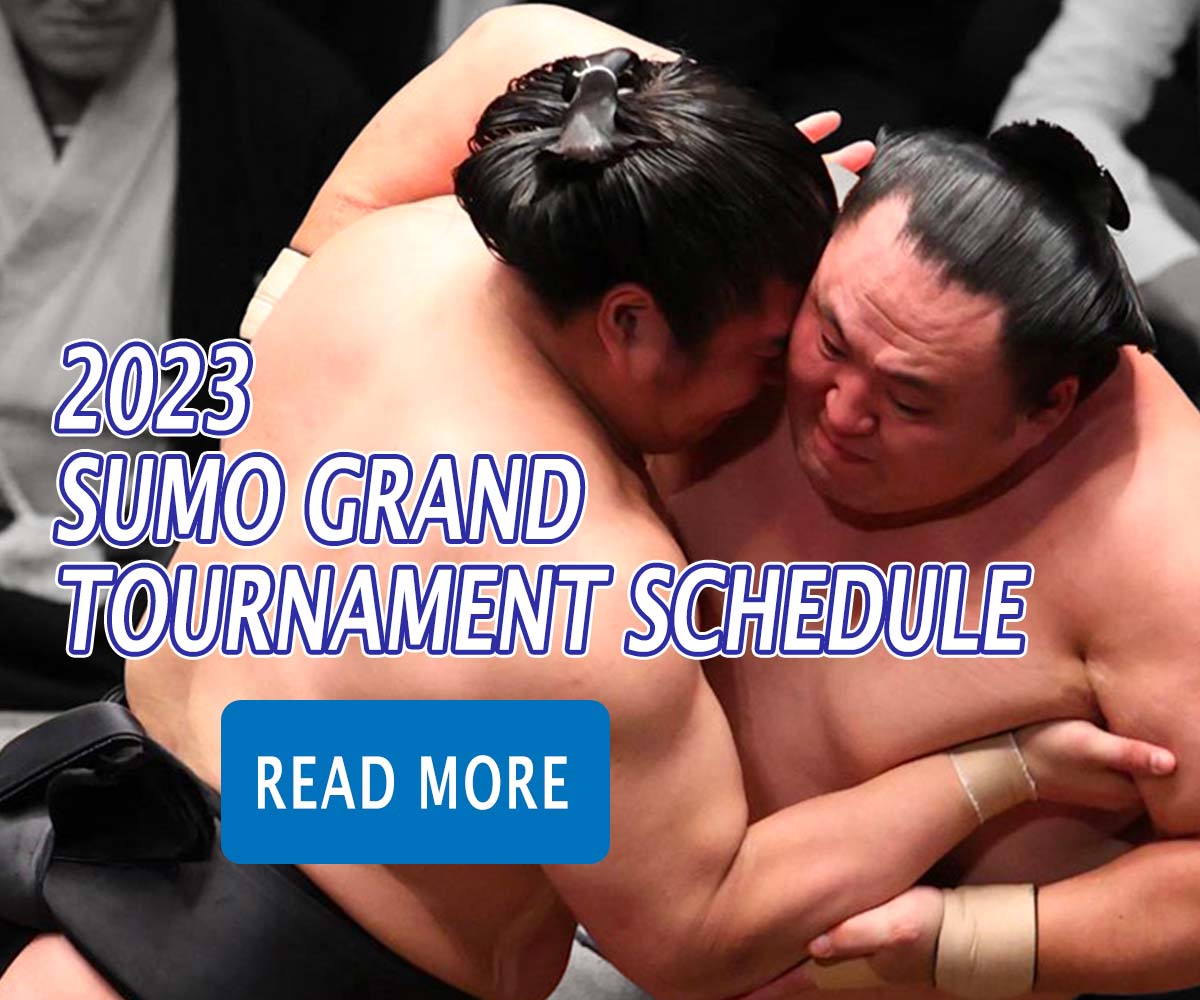 Subscribe to Our Newsletter