Mao Shimada Holds Slim Lead After Short Program at the World Junior Championships
The rising star earns a season-best 71.78 points and sits ahead of Jia Shin by less than a point at the World Junior Championships. Ami Nakai is in third place.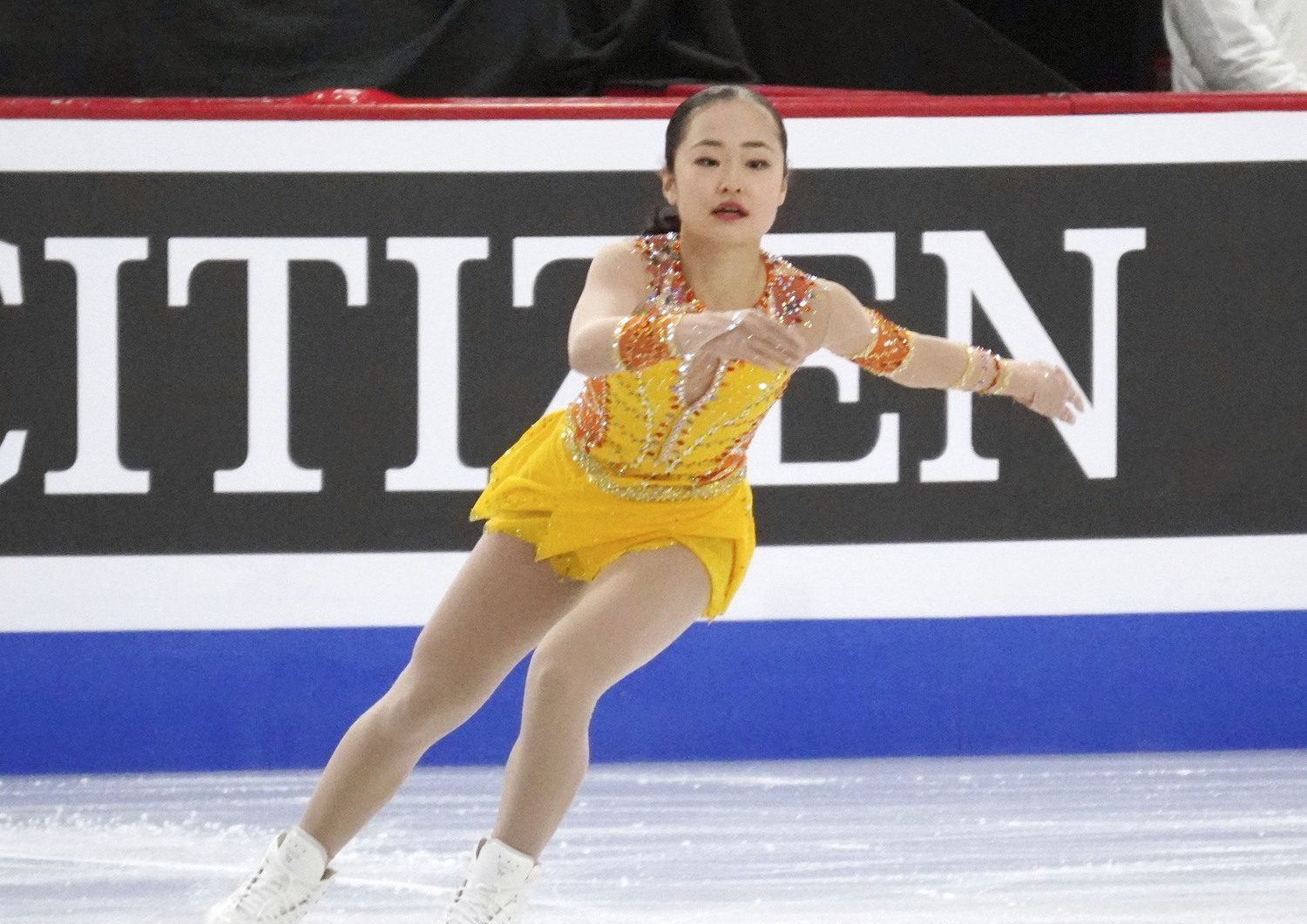 CALGARY, Canada ― Mao Shimada came through with a fantastic short program to take the lead at the World Junior Championships on Wednesday night, March 1 at WinSport Arena.
Shimada entered the competition as a prohibitive favorite and lived up to her billing in the pressure-packed atmosphere.
The 14-year-old is in first place after posting a season-best score of 71.78 points, putting her less than one point ahead of South Korea's Jia Shin, who is second with 71.19.
Japan's Ami Nakai is in third place at 67.28, while Shin's compatriot Yujae Kim is fourth on 63.97.
Shimada, the Junior Grand Prix Final champion this season, skated to "Lion King" and was on point all the way in a yellow outfit with strong jumps, outstanding spins and excellent speed.
Beginning with a nice triple loop, Shimada then hit a double axel, before going on to land a triple lutz/triple toe combination jump. She displayed beautiful line and edge while exhibiting her sublime skating skills. Shimada earned level fours on two of her spins and her step sequence.
"I was nervous, but it was fun," Shimada replied when asked about her skate this night in the Canadian province of Alberta.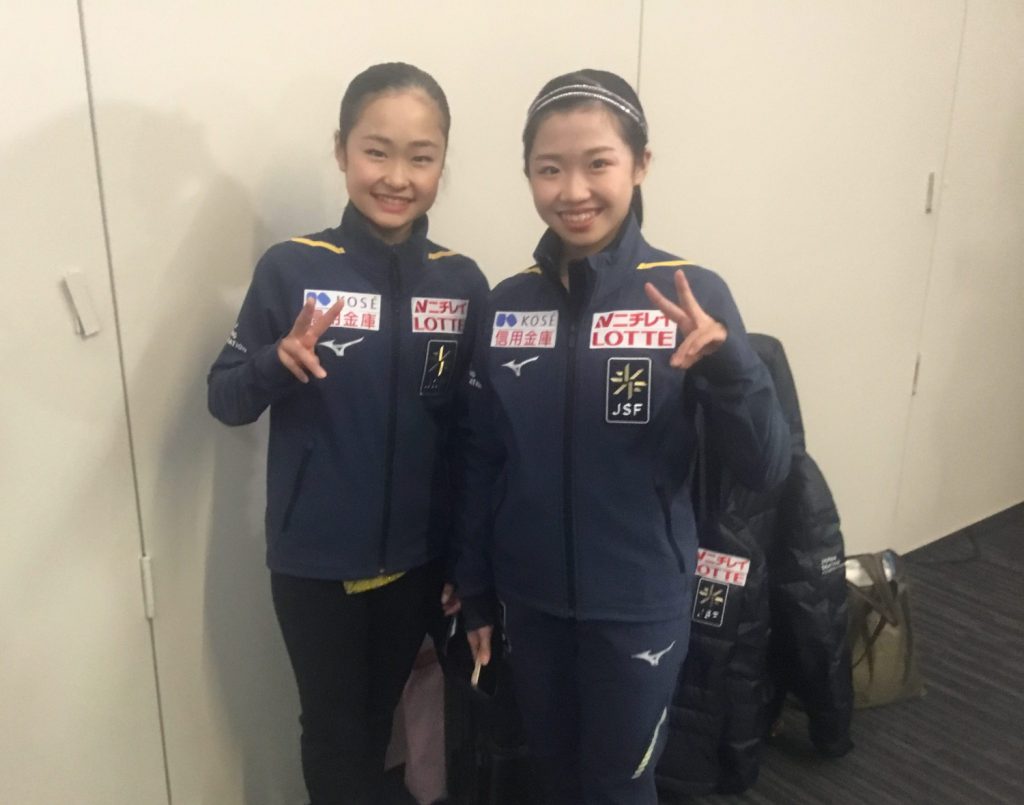 Shimada Discusses Her Approach to Training
Shimada said that she has taken a different approach in her preparations for the world juniors.
"I have really worked hard on the elements other than the jumps," Shimada noted.
She added, "I was able to do them more beautifully and get better GOE's (grades of execution) on them. The spins and expressions I really worked hard on."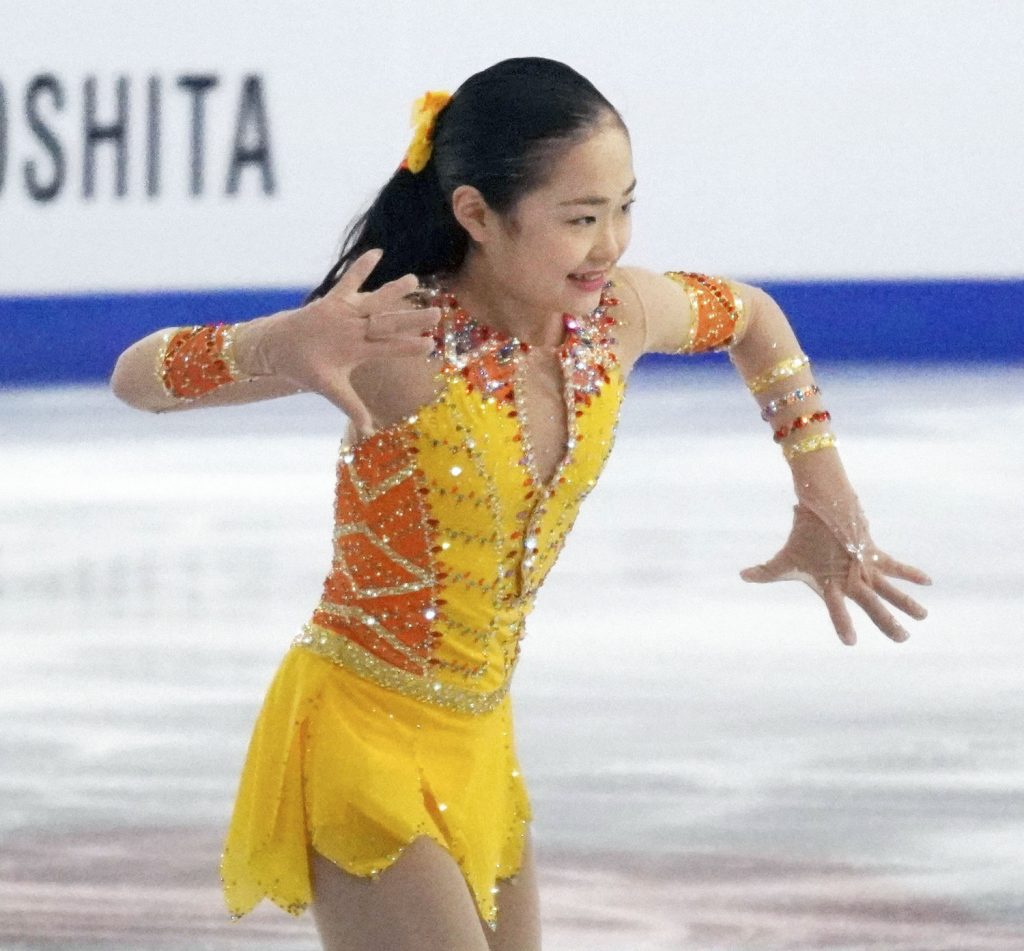 With a slight lead over Shin, Shimada said she won't hold back in Friday's free skate.
"In the free skate I intend to do two of my biggest jumps (triple axel, quadruple toe loop) and succeed at them," Shimada commented.
Strong Showing for Shin
Shin, who will turn 15 later this month, put on quite a show of her own and notched a season-best tally in her performance to "The Giving." She started with a triple lutz/triple toe loop combo, then hit a double axel, and went on to land a triple loop.
Shin, who placed second behind Shimada at the JGP Final in December in Turin, Italy, also notched level fours on two of her spins and step sequence.
"I was very nervous tonight, but I tried my best to pull out all of my content," Shin remarked before adding, "I feel very happy that it went well."
Shin, who was second at last year's world juniors, said she had to deal with an injury last month after the South Korean national championships.
"After the nationals, I had a small ankle injury, so I had to rest for a week," Shin revealed. "But after I came to Calgary my official practice really went well, so I was able to regain my confidence."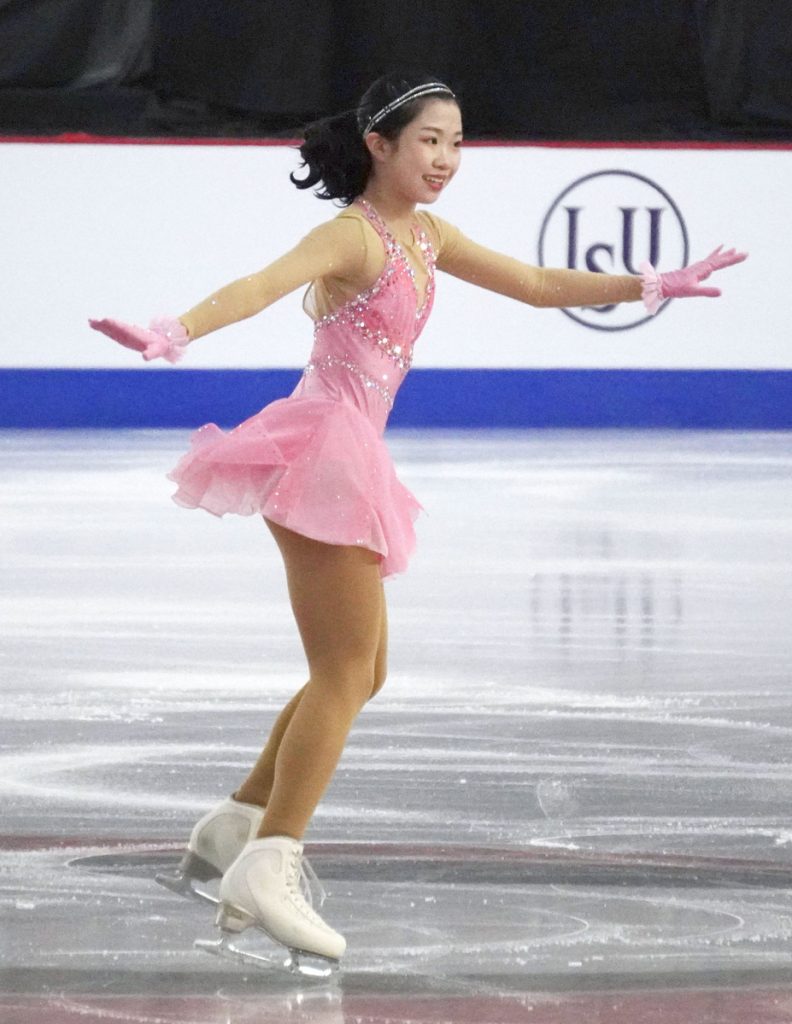 Nakai Pleased with Performance
Nakai, also 14, put on a fine performance from start to finish to "I Got Rhythm" in a stunning pink outfit. She opened with a double axel, followed that with a triple lutz/triple toe loop combo, and went on to land a clean triple loop, all while displaying a radiant smile.
It was a promising beginning for the Niigata native, who exuded confidence and finds herself in medal position going into the free skate. Sometimes there is a program that is just right for a skater, and that was the case for Nakai.
Nakai registered level fours on three of her spins and a level three on her step sequence.
"I'm glad and I enjoyed this big stage," Nakai said. "In my short program I have been working on really getting consistency in my jumps and more flow in the skating."
She added, "In the free skate I will try to have consistency in my triple axel and get more flow in the choreo sequence in general."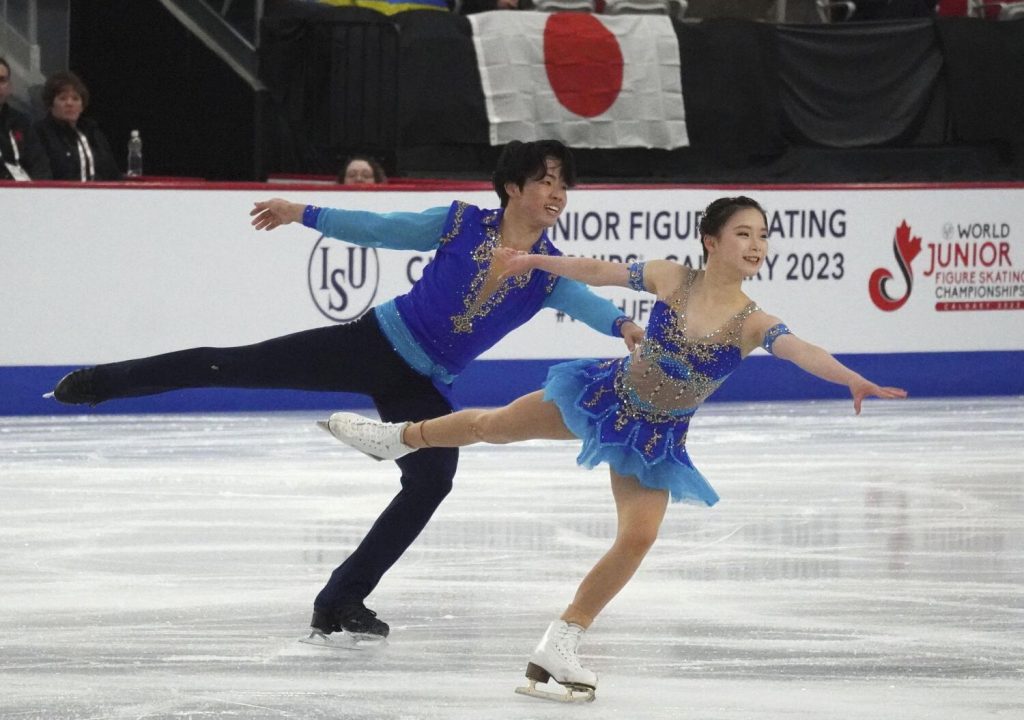 Baram, Tioumentsev Hold Lead in Pairs Short Program
Sophia Baram and Daniel Tioumentsev of the United States took the lead in pairs after the short program earlier Wednesday with a score of 66.95. France's Oxana Vouillamoz and Flavien Giniaux are in second place with 60.58, while Australia's Anastasia Golubeva and Hektor Giotopoulos Moore stand in third on 59.18.
Japan's Haruna Murakami and Sumitada Moriguchi (55.69) are in sixth place.
The world juniors will continue on Thursday with the men's short program beginning at 12 PM local time (4 AM JST on Friday), followed by the pairs free skate in the evening.
RELATED:
Author: Jack Gallagher
The author is a veteran sports journalist and one of the world's foremost figure skating experts. Find articles and podcasts by Jack on his author page, and find him on Twitter @sportsjapan.