Kao Miura Sits in First Place After Short Program at World Junior Championships
Title favorite Kao Miura delivers a strong performance highlighted by incredible speed in a fine show skating to 'Michelangelo 70' and 'La Muerte del Angel.'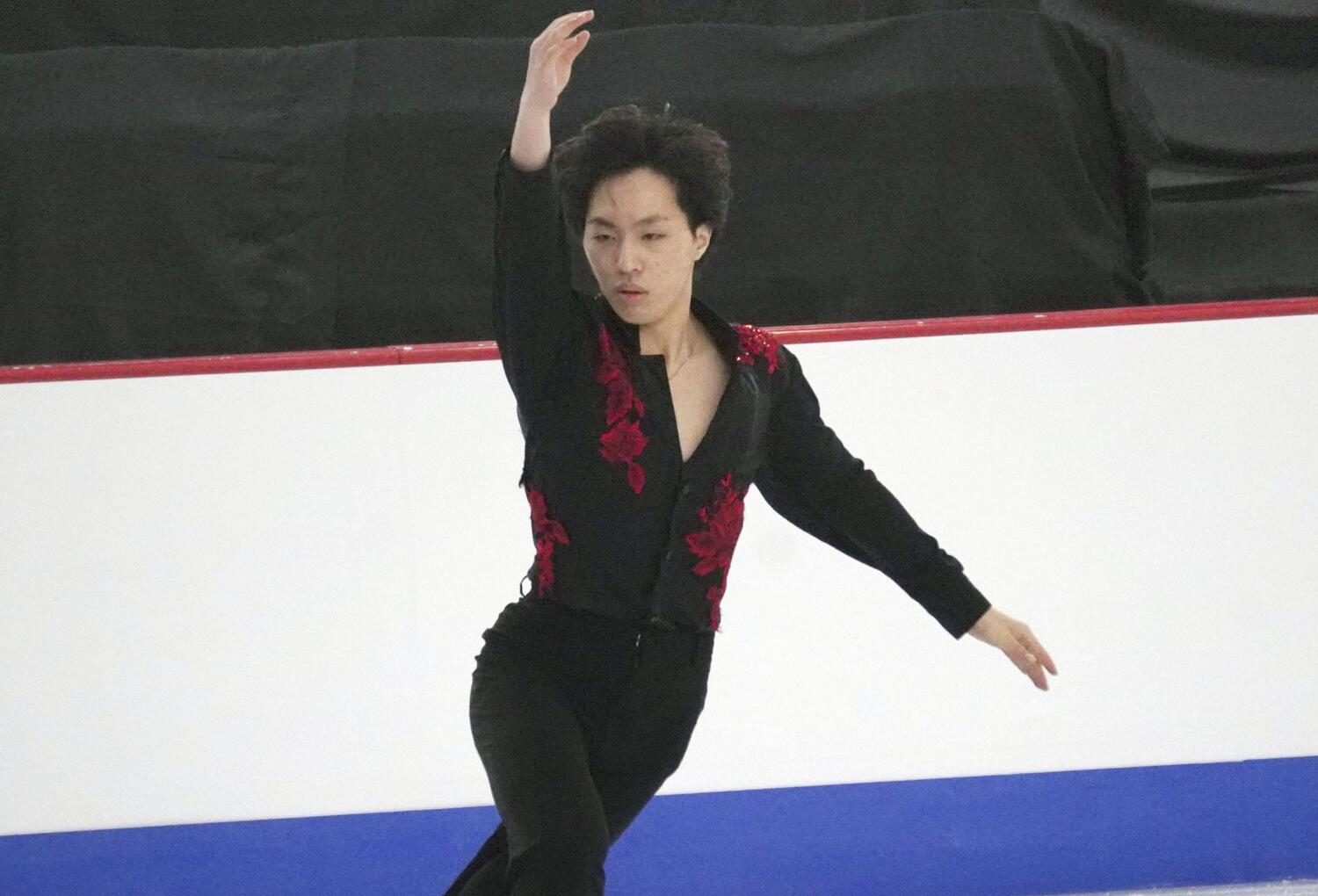 CALGARY, Canada ― Kao Miura rocketed into the lead at the World Junior Championships on Thursday, March 2 with a powerful performance in the short program at WinSport Arena.
The 17-year-old showed his determination from the outset and will take an advantage of more than four points into the free skate on Saturday.
Miura's score in first place is 85.11 points, ahead of Canada's Wesley Chiu, who is a surprise in second at 80.56. Switzerland's Naoki Rossi is third with 79.46.
Lucas Broussard of the United States is fourth on 77.01, while Nozomu Yoshioka is in seventh after posting a personal best of 76.44 in the Canadian province of Alberta.
The results put Japan in a good position to secure three places at next year's world juniors in Taipei. Miura and Yoshioka need to finish a combined 13th or better in the final standings to clinch the spots.
Miura skated to "Michelangelo 70" and "La Muerte del Angel" and put on a fine show highlighted by incredible speed. He opened with a triple loop, then hit a big triple axel, and went on to land a triple flip/triple toe combination jump, making a nice save on the landing on the back end of it.


Miura Admits Nervousness
Miura earned level fours on all of his spins and step sequence, reflecting his solid all-around outing this day. He spoke about the challenge of stepping down from the senior level, where he won the Four Continents last month, to the junior ranks for this competition.
"I was nervous today as all season long I have been skating the programs with the senior requirements, because the junior requirements are different, I was nervous for all the elements," Miura stated.
He added, "I managed to do them, so I am happy about that."
Miura has extra motivation to succeed here, as last year he was a disappointing 20th after the short program at the world juniors in Estonia, before finishing 13th.
"At last year's event I had an injury and came in 20th in the short program, so I was really behind the game," Miura said. "So I had a bad image from that. However, I was able to put that aside today. I was able to funnel that frustration from last year to do a good performance this year."
ISU YouTube announcer Ted Barton was very impressed with what he saw from Miura, saying on the livestream of the broadcast, "This is a highly-skilled skater and a fierce competitor."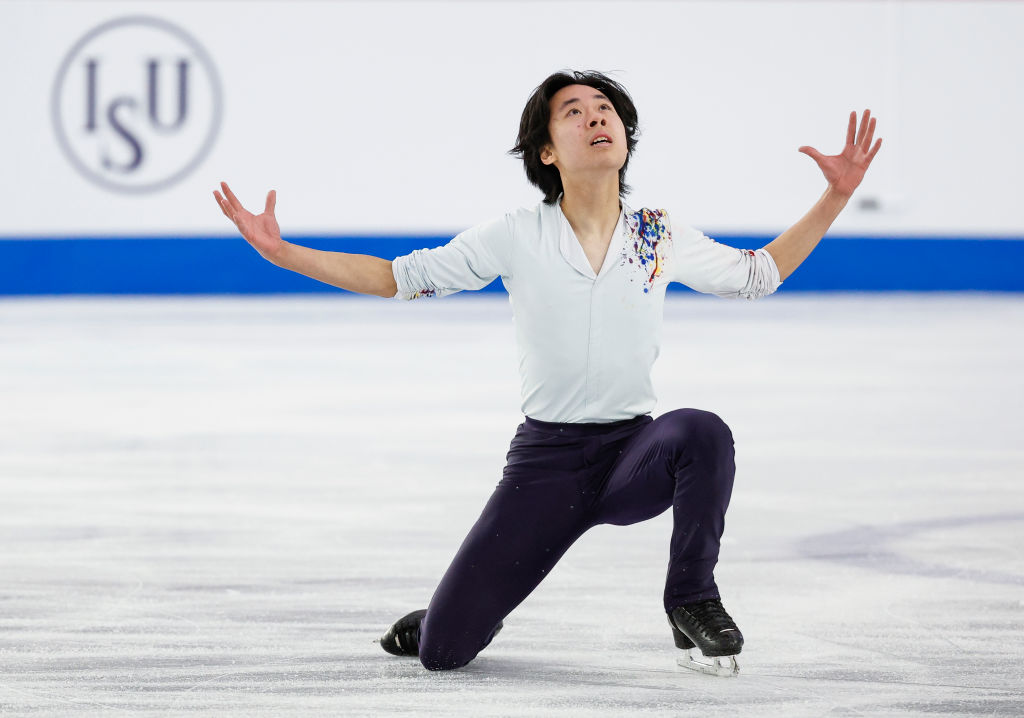 Chiu Pleased with Performance
Chiu landed his first two jumps (a triple loop and triple axel) cleanly, but had a shaky landing on the back end of his triple lutz/triple toe loop combo. He received level fours on two of his spins and his step sequence.
"I was very happy with how I skated today," commented Chiu. "It was definitely a fight, but the support of the Canadian crowd really made it special for me."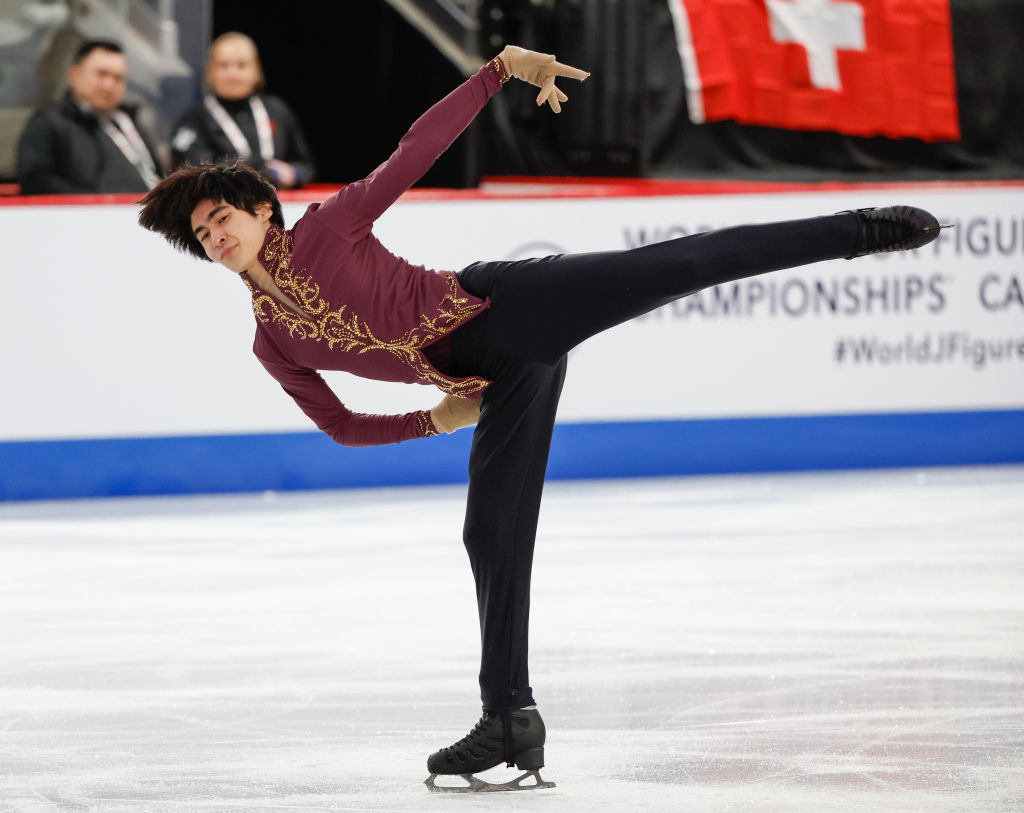 Rossi, Yoshioka in Contention
Rossi, who is Japanese-Italian, landed all of his jumps and notched level fours on all of his spins and step sequence.
"I'm really glad with my program today. Never in a million years did I think I would be in third," Rossi remarked.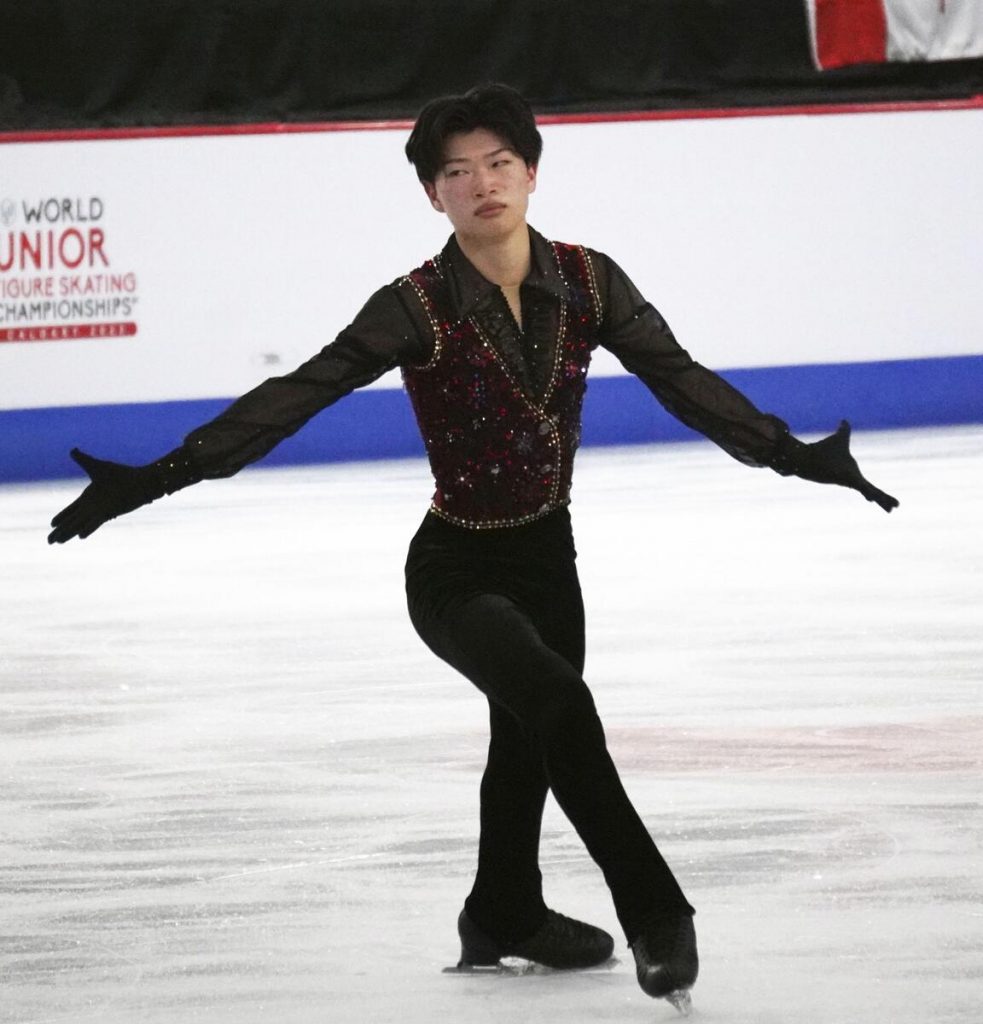 Yoshioka competed to "Malaguena" and excelled on his jumps, but only recorded a level three on one of his spins and a level two on his step sequence.
"I'm glad I was able to put out my best," Yoshioka stated. "My coach told me not to worry about the score, and just do the best for myself."
Baram, Tioumentsev Claim Pairs Crown
Sophia Baram and Daniel Tioumentsev of the US won the pairs with 183.47, outdistancing Australia's Anastasia Golubeva and Hektor Giotopoulos Moore, who came in second at 170.36. Ukraine's Violetta Sierova and Ivan Khobta rounded out the podium in third on 159.39.
Japan's Haruna Murakami and Sumitada Moriguchi finished a respectable fourth with 154.71, moving up from sixth place after the short program.
Ice Shavings
Todd Sand, the coach of US pairs team Sophia Baram and Daniel Tioumentsev, was hospitalized in Calgary after suffering a heart attack early Thursday morning. Sand and his wife Jenni Meno, who coaches with him, were three-time U.S. champions during their skating career. US Figure Skating made the announcement in a brief email to the media.
One of the wonderful aspects of covering the juniors is the access you get. For example, this afternoon while the ice was being resurfaced during the men's short program, I walked from the press area downstairs to the concourse to get a soft drink from a machine.
When I got there, I found South Korea's Yujae Kim, who is in fourth place after the women's short program, sitting at a table nearby having her hair prepared by a team member before practice. So I chatted with them for a few moments.
RELATED:
Author: Jack Gallagher
The author is a veteran sports journalist and one of the world's foremost figure skating experts. Find articles and podcasts by Jack on his author page, and find him on Twitter @sportsjapan.