Mao Shimada Sensational on Way to Winning World Junior Title
Seizing the moment, Mao Shimada had a stunning performance highlighted by a triple axel, a quadruple toe loop and a total of eight clean triple jumps.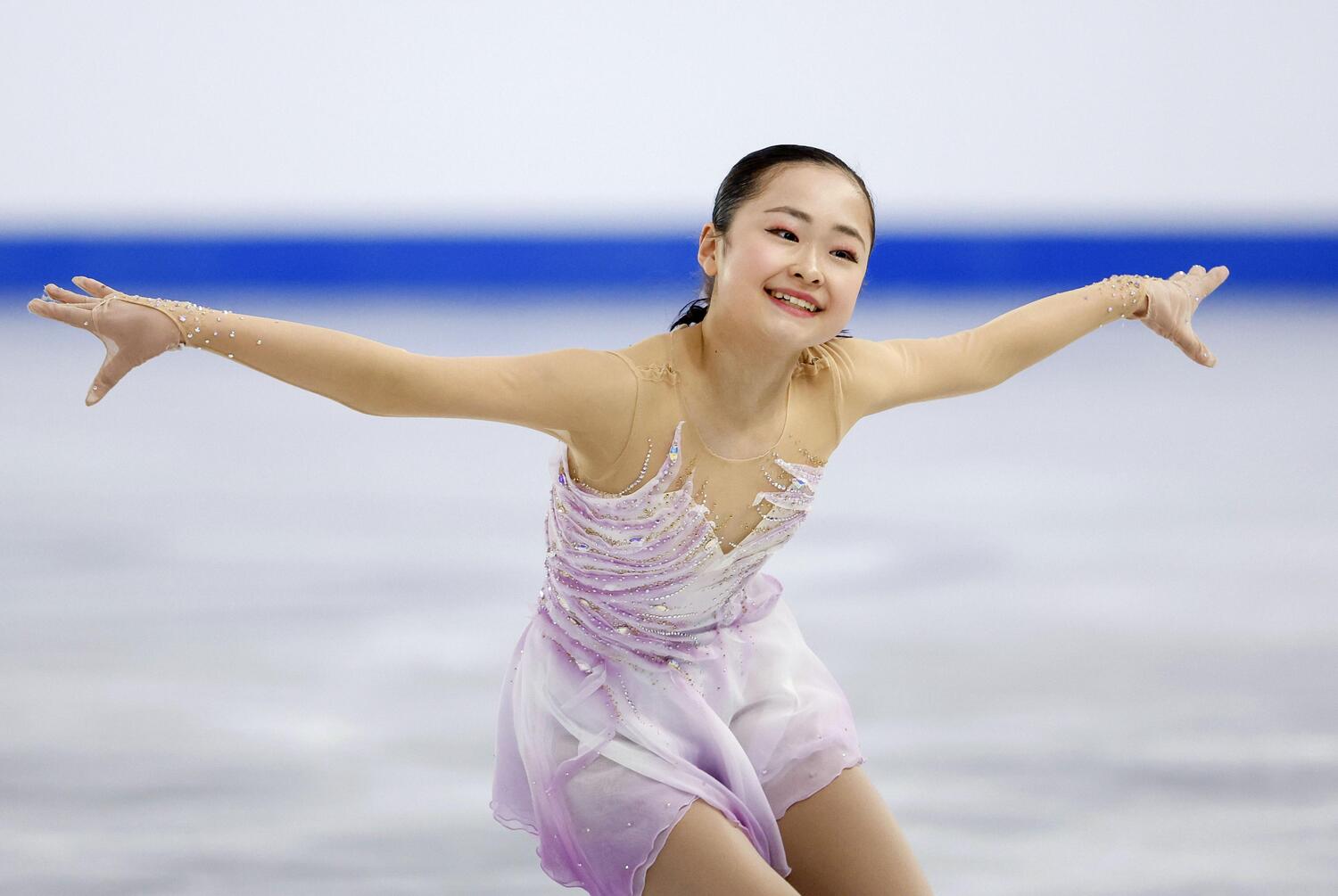 CALGARY, Canada ― Japan is halfway to the Mao-Kao golden double.
A spectacular free skate from Mao Shimada blew away the competition at the World Junior Championships on Friday night, March 3 at WinSport Arena. The 14-year-old claimed the gold medal with a stunning performance highlighted by a triple axel, a quadruple toe loop and a total of eight clean triple jumps.
Shimada achieved a new personal best for total score in the victory with 224.54 points. So dominant was the Tokyo native's skate that she won by an astounding 22 points, after leading by less than one point after the short program.
The result capped off a season that saw Shimada win every competition she entered with the exception of the Japan Championships, where she came in third behind world champion Kaori Sakamoto and Grand Prix Final titlist Mai Mihara.
Kao Miura, who is in first place after the men's short program, will try to complete the golden double for the Hinomaru on Saturday night in the free skate. A victory by Miura in the Canadian province of Alberta on Saturday would give Japan its first golden sweep of the world junior titles in 13 years. Yuzuru Hanyu and Kanako Murakami achieved the feat in 2010.
South Korea's Jia Shin took the silver with 201.90 points, while Shimada's teammate Ami Nakai collected the bronze with 197.40. Shin's compatriot Yujae Kim was fourth on 193.62.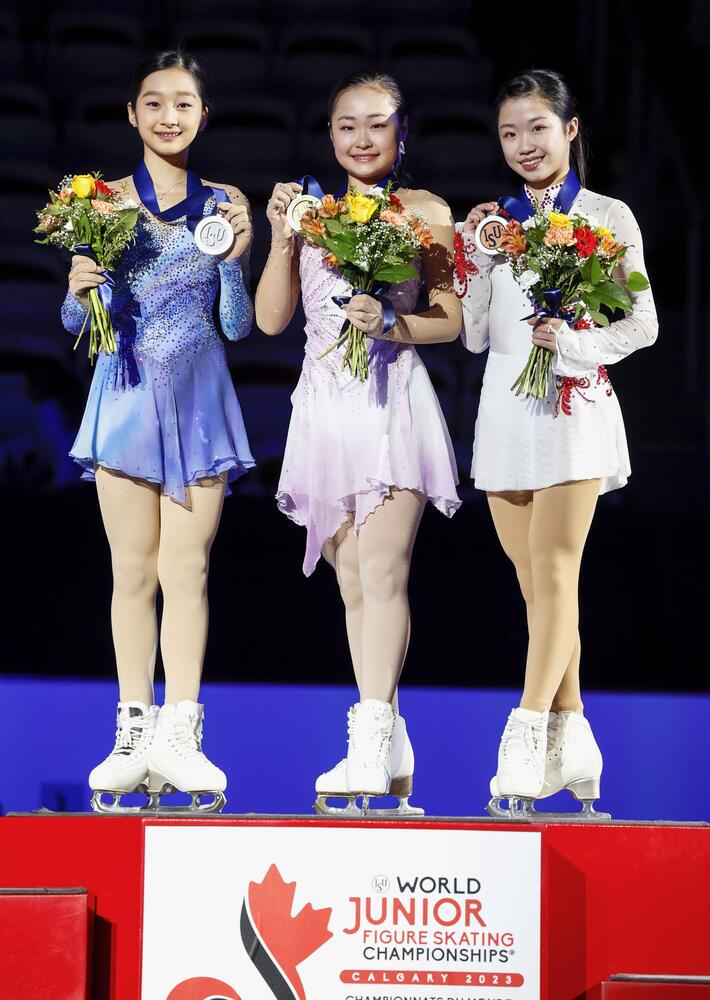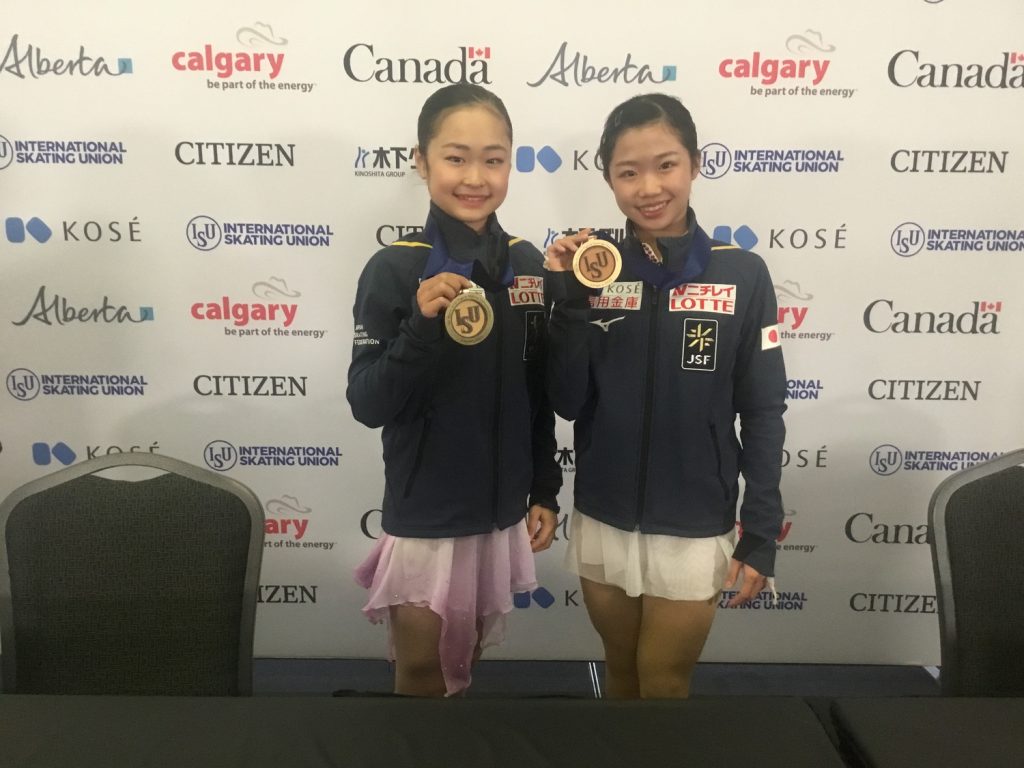 Shimada is Youngest Japanese Woman to Win World Junior Title
The triumph made Shimada the eighth Japanese woman to capture the world junior crown and the youngest ever from her country, surpassing Mao Asada. Shimada, at 14 years and four months old, was a month younger than Asada when she claimed the title.
Previous winners were Yuka Sato (1990), Kumiko Koiwai (1993), Yukina Ota (2003), Miki Ando (2004), Mao (2005), Murakami (2010) and Marin Honda (2016).
"It is a surprise and also a big joy to find myself in the line of these wonderful, very strong skaters, and I was really glad that I was able to get this gold medal," Shimada stated.
"Mao Asada is my namesake and inspiration," Shimada added. "It feels really great to find myself in the same spot as her. There are many emotions in this medal."
Shimada's score in the free skate was a titanic 152.76, also a career best. Skating to "Passepied" and "Wild Swans Suite" she showed amazing fortitude by attempting and landing both the triple axel and quad toe loop.
The 1-3 finish by Shimada and Nakai is significant not only this year, but also because it clinches three places for the Japanese women at next year's world juniors in Taiwan.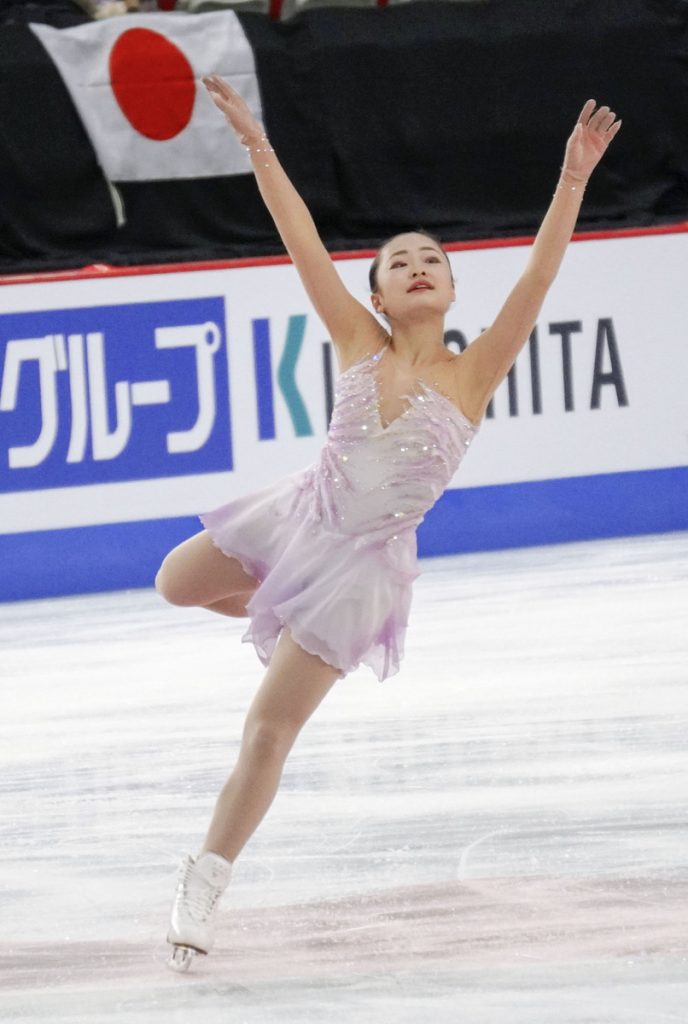 Shimada Receives Resounding Response from Fans
The young star could have played it safe and likely still won the gold, but she went all out, and in the process carved a place for herself in the history books. Shimada was given a standing ovation by the appreciative crowd as she finished her free skate.
Shimada opened with a clean triple axel, then hit the quad toe loop (which was judged a quarter rotation short). She earned level fours on all of her spins and exhibited impressive speed along with beautiful line and edge from start to finish.
"In today's skate I was able to land my two big jumps, so this is the memory that will stay with me from this season," Shimada commented.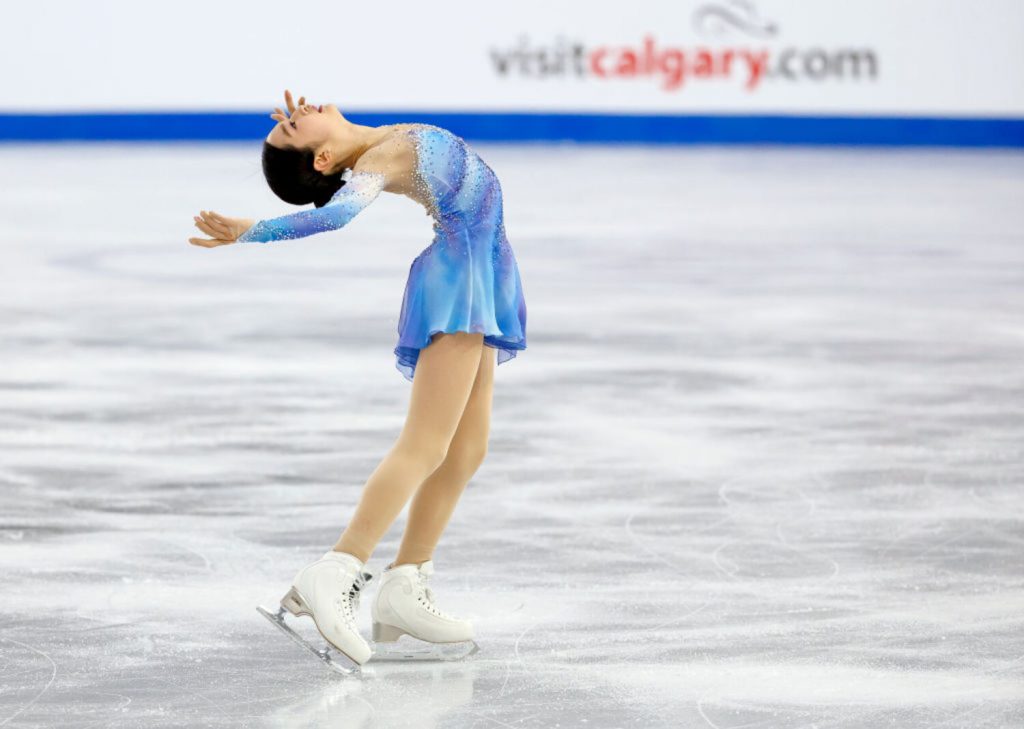 Shin Places Second for Second Straight Year
Shin, who entered the free skate in second place, narrowly behind Shimada, could not match up to the program that Shimada had without a triple axel or a quad. The Korean, who finished second in this event last year, had a shaky landing on her opening double axel to "Tree of Life Suite" and had an edge call on a triple flip.
She landed six clean triples and register level fours on all of her spins, but she fell near the very end of her program as she transitioned from the choreo sequence to her final spin.
"I am very happy to win my second world junior medal," Shin remarked. "Today's result is today's result, and no one knows the future. So I want to try my best."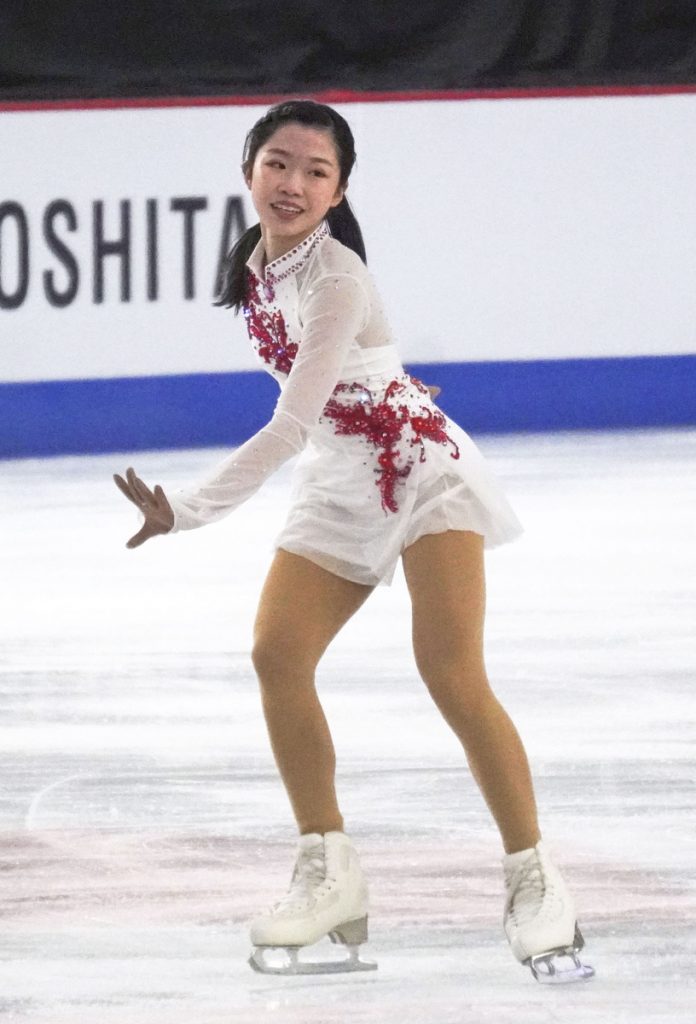 Nakai Recovers from Early Miscue
Nakai competed to "Miss Saigon Rhapsody" and fell on her opening triple axel, but recovered to hold onto third place. She landed seven clean triples and notched level fours on all of her spins.
"I am happy to get a medal on this big stage," Nakai remarked. "When I attempted my triple axel, I tightened my arms and felt that it was exactly the same as usual, but somehow I missed the landing. I was able to switch my thinking after the fall and come back."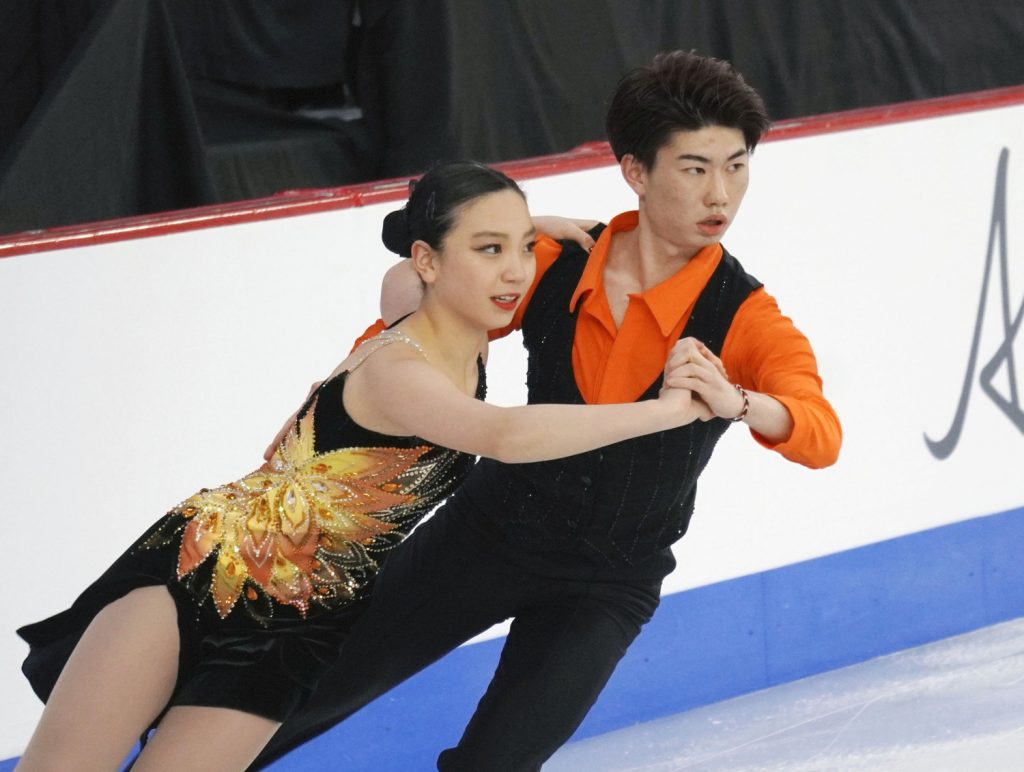 Mrazkova, Mrazek Take Lead After Rhythm Dance
The Czech Republic's Katerina Mrazkova and Daniel Mrazek lead the ice dance after the rhythm dance earlier Friday with 71.19. South Korea's Hannah Lim and Ye Quan are second with 71.08, while Britain's Phebe Bekker and James Hernandez are third on 68.89.
Japan's Nao Kida and Masaya Morita are in 18th place at 54.19. The duo just made the free skate. Only 20 of the 30 teams that entered advanced to the free skate on Saturday.
"I couldn't make no mistakes like usual, but I'm glad I was able to concentrate until the end," Kida commented.
The world juniors will continue on Saturday with the free dance and men's free skate.
Ice Shavings
― Interesting note: The final six skaters in the women's free skate were all from Asian countries. Three were from South Korea (Jia Shin, Yujae Kim, Minsol Kwon), two from Japan (Mao Shimada, Ami Nakai), and one from China (Xiangyi An).
― U.S. Figure Skating Media Director Kara Raney said there was no update on the condition of U.S. pairs coach Todd Sand, who suffered a heart attack here on Thursday morning. Raney wrote in an email, "He is still in the hospital."

Media reports said that his wife and fellow coach Jenni Meno flew to Calgary on Thursday to be with him.
RELATED:
Author: Jack Gallagher
The author is a veteran sports journalist and one of the world's foremost figure skating experts. Find articles and podcasts by Jack on his author page, and find him on Twitter @sportsjapan.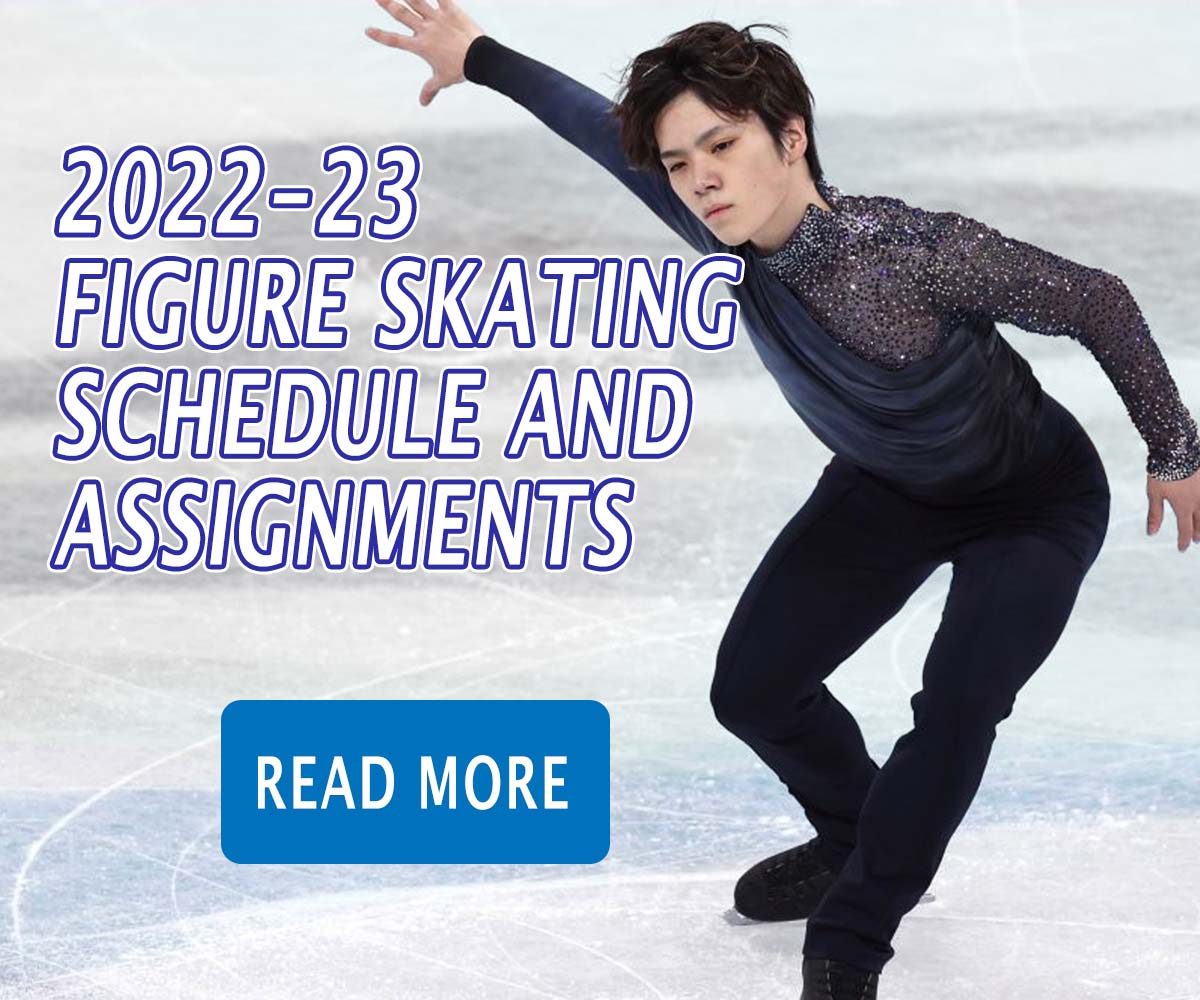 Subscribe to Our Newsletter