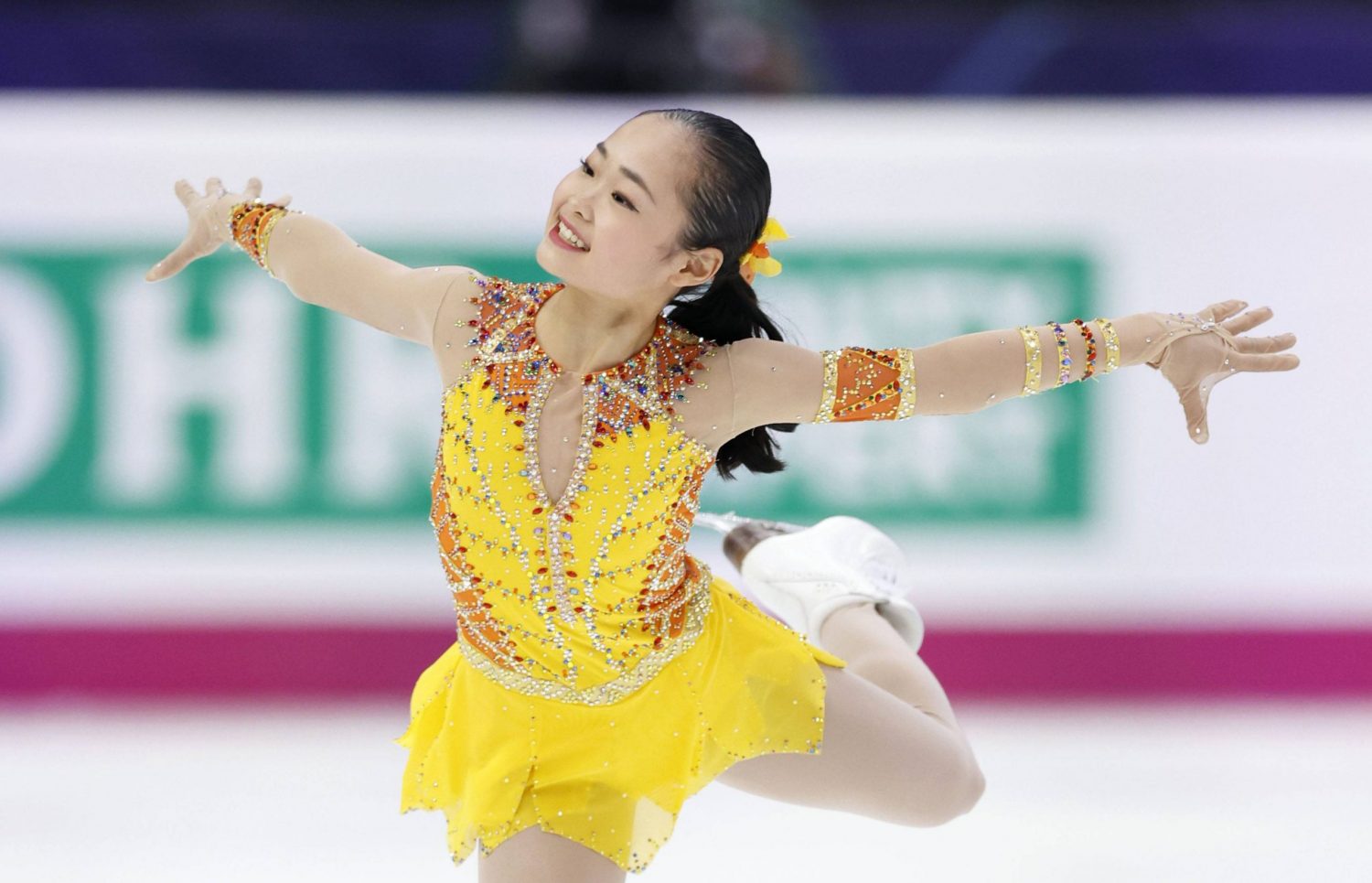 Mao Shimada grabbed the lead after the short program at the Junior Grand Prix Final in Turin, Italy, on Thursday, December 8 with a near flawless skate. The two-time Japan junior champion is looking to add this prestigious crown to her already impressive overall showing in her first season on the circuit.
Heading into Friday's free skate, the 14-year-old from Tokyo is in first place with a score of 69.66 points, ahead of South Korea's Jia Shin, who is a close second with 69.11. Shin's compatriot Chaeyeon Kim is third at 66.71.
Ami Nakai stands in fourth on 65.97, while Minsol Kwon (59.91) is fifth and Hana Yoshida (55.51) is sixth.
Shimada took the ice at Palavela Arena as the favorite, having won both of her two JGP assignments this season, and did not disappoint. Skating to "Lion King" she opened with a nice triple loop, followed by a solid double axel. She was judged a quarter short on the front end of her triple lutz/triple toe loop combination jump, but received level fours on all of her spins.
"Right after the performance I thought I skated well, but after checking the protocol, the marks were short and the steps were level three, so I regret it and want to do better next time," Shimada stated.
"For my free skate I will put in a triple axel and a quad [toe loop]. But so far I didn't land both [in the same program], so this is my goal ― to land both and even if I fall on one of them, I want to make sure I nail the other jumps after."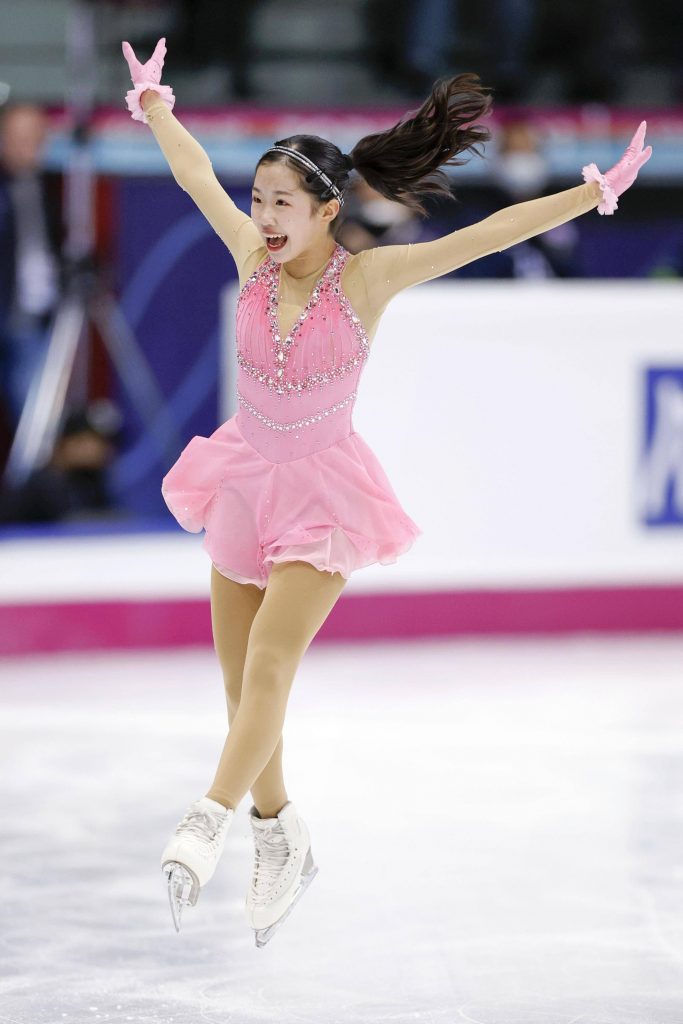 Solid Performance by Nakai
Nakai, a 14-year-old from Niigata, competed to "I Got Rhythm" and put on a delightful show. She landed all of her jumps cleanly and earned level fours on all of her spins and step sequence.
"It was a big venue and I was nervous, but I think it was good that I was able to complete all three jumps," Nakai commented. "This time we plan to have a triple axel [in the free skate], and the odds have increased considerably, so I will do my best to be able to get it off in the free skate tomorrow."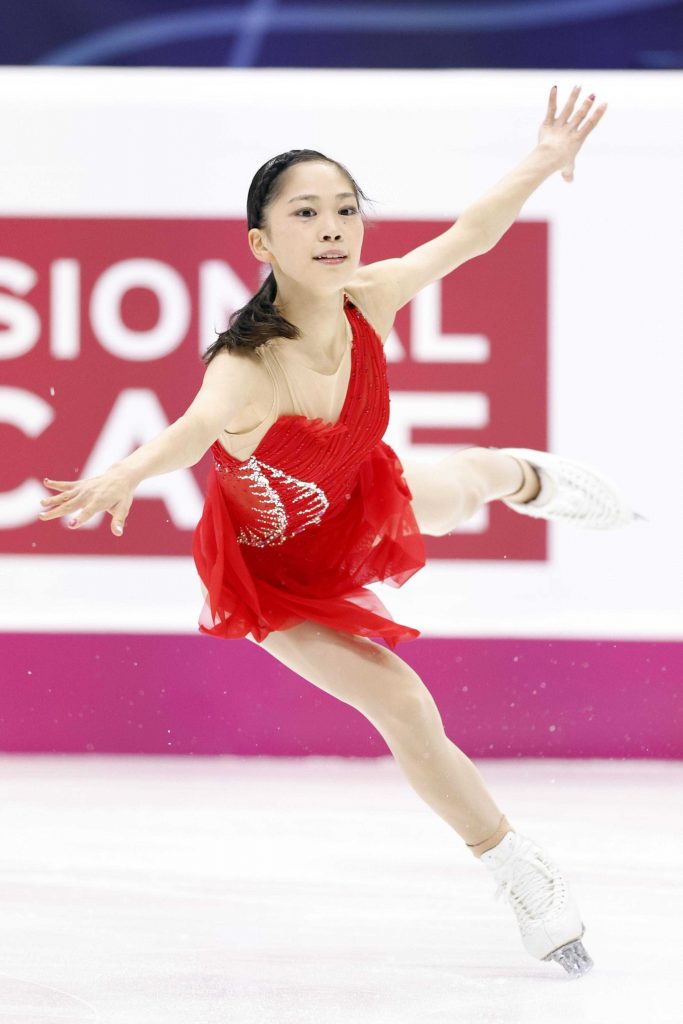 Yoshida Disappointed with Results
Yoshida, a two-time Japan junior championships medalist, skated to "Dog Days Are Over." The 17-year-old began with a strong double axel, but fell on the landing on the front end of her planned triple lutz/triple toe loop combo. She gamely fought on, but managed only level threes on two of her spins and step sequence.
"Today's performance was very disappointing," Yoshida remarked. "I will do my best tomorrow."
Murakami, Moriguchi in Fifth After Junior Pairs' Short Program
In other action, Haruna Murakami and Sumitada Moriguchi are in fifth place in the junior pairs with 46.80 after the short program. Sophia Baram and Daniel Tioumentsev of the United States lead with 63.62 heading into Saturday's free skate.
RELATED:

Author: Jack Gallagher
The author is a veteran sports journalist and one of the world's foremost figure skating experts. Find articles and podcasts by Jack on his author page, here, and find him on Twitter @sportsjapan.