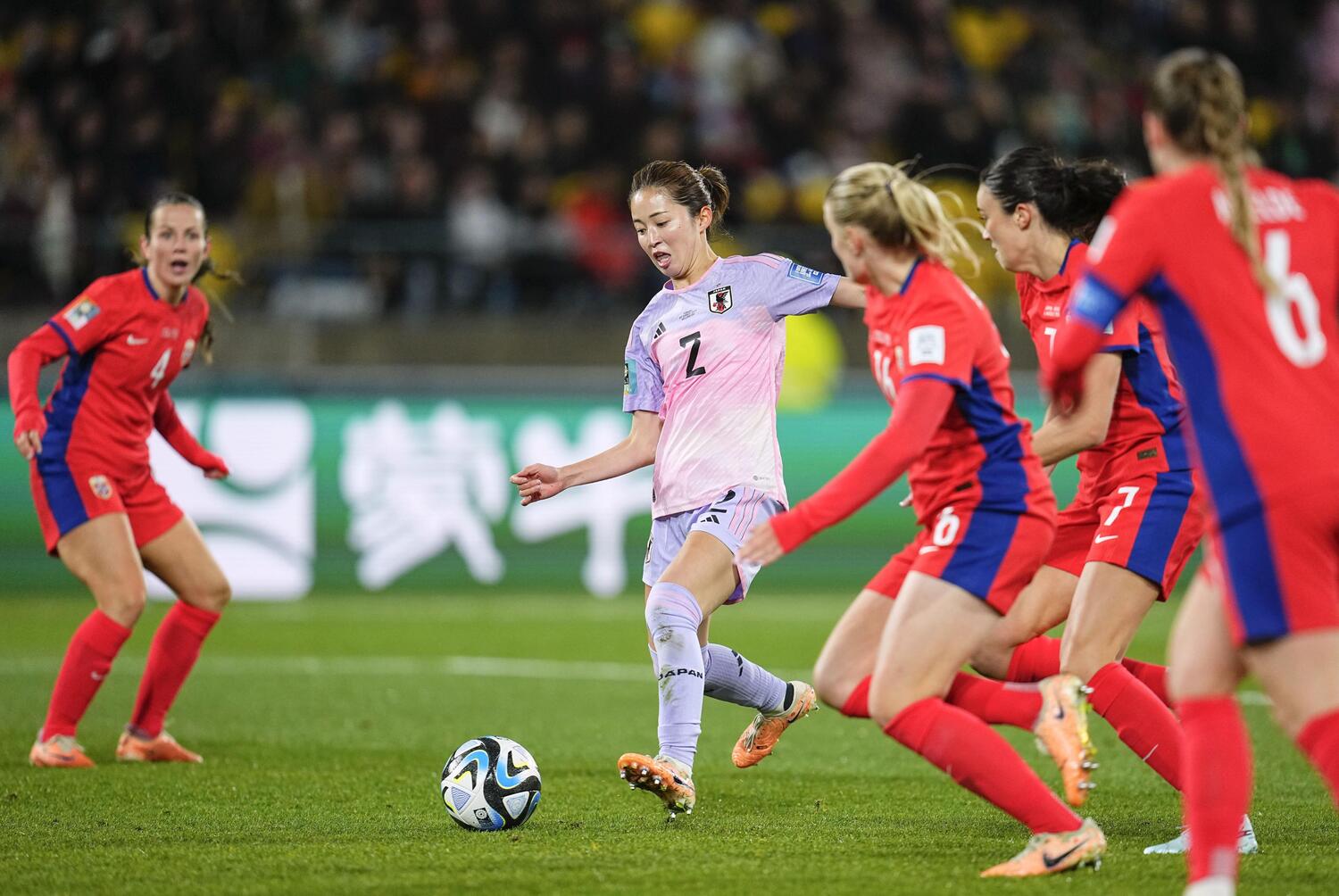 Nadeshiko Japan is headed to the quarterfinals of the 2023 FIFA Women's World Cup.
Second-half goals by Risa Shimizu and Hinata Miyazawa were the difference in a 3-1 victory over Norway in the round of 16 on Saturday, August 5 at Wellington Regional Stadium.
Japan will play the winner of Sunday's Sweden-United States match in the quarterfinals on Friday, August 11 at Eden Park in Auckland.
With quality offensive tactics working, Japan manager Futoshi Ikeda's squad dictated the tempo against Sweden, finishing with a 16-8 advantage in shots and 622 passes to Sweden's 406.
"We knew Norway were going to play to their strength but all of our players really worked hard," Ikeda said of the squad that won the 1995 Women's World Cup.
He added, "We made several adjustments in the second half and it was great that they led to the goals and the win."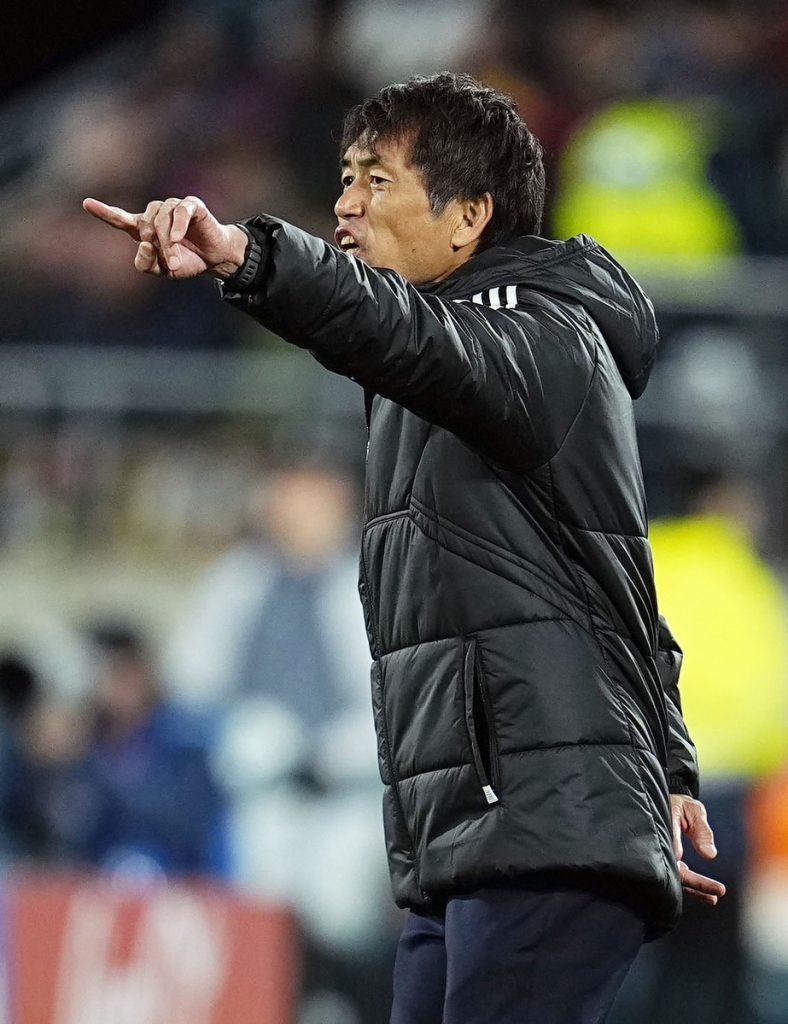 Ikeda then turned philosophical when looking at the overall picture of the FIFA Women's World Cup.
"Whether we are No 1, we will find out if we continue winning," he said. "We will find out at the end."
Own Goal Gives Nadeshiko Japan the Early Lead
Japan took a 1-0 lead on Norway midfielder Ingrid Syrstad Engen's own goal in the 15th minute. She accidentally deflected the ball off her foot and into her own net following a Miyazawa crossing pass.

Norway didn't trail for long, though.

In the 20th minute, Guro Reiten scored on a leaping header to tie it at 1-1.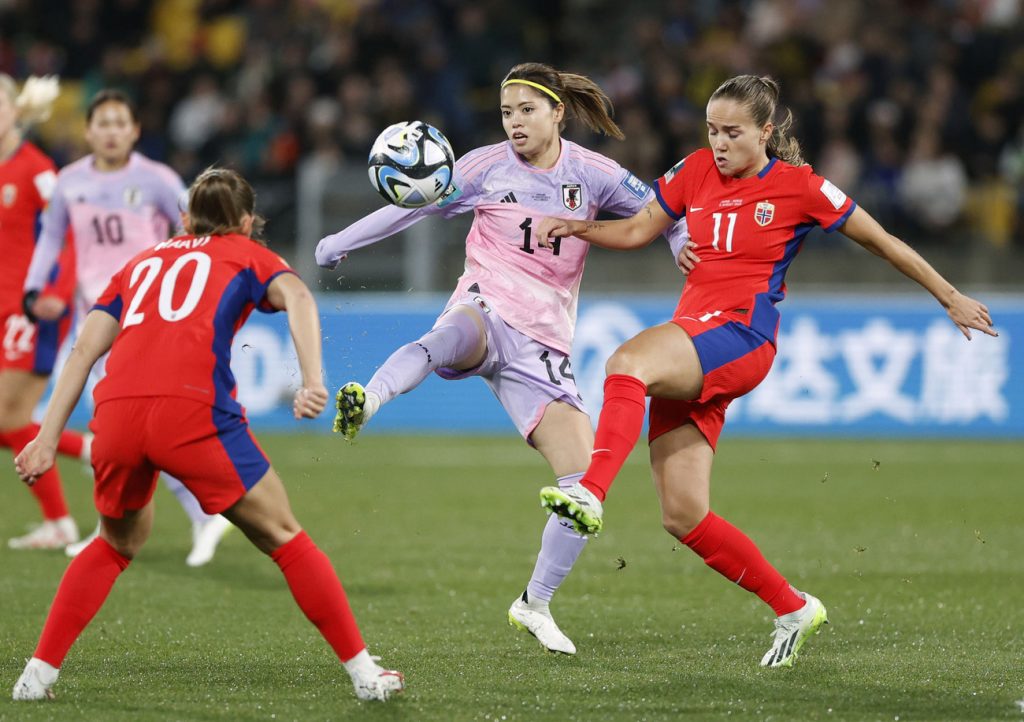 Nadeshiko Japan was the aggressor and pushed the ball, making long passes and utilizing the run of play to create scoring opportunities.
This approach paid off in the 50th minute as Shimizu stole a pass from Norway, dribbled and then ripped a low shot past goalkeeper Aurora Mikalsen from close range. That put Japan ahead 2-1.
Shimizu, a defender, said beating Norway and reaching the quarterfinals after Japan lost in the round of 16 to the Netherlands in the 2019 FIFA Women's World Cup was significant.
"There is still a long way to go, but after I felt frustrated in 2019, I feel like I've overcome an obstacle," Shimizu told reporters after the match. "We'll head to the next one, but I feel we got a really great victory today."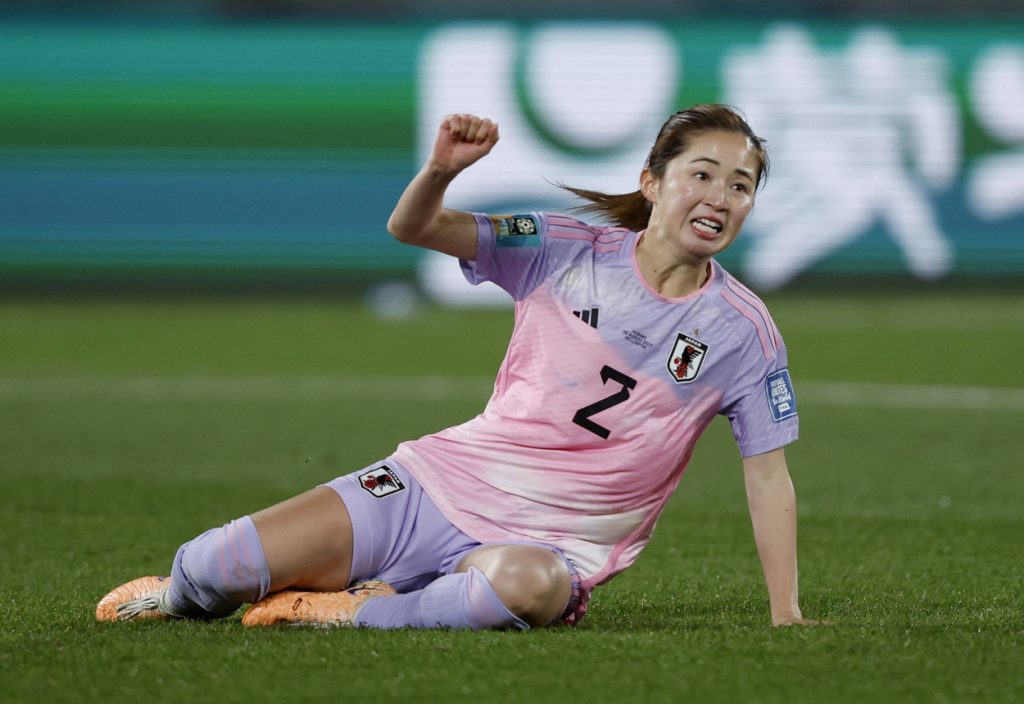 Goal-Scoring Insights from Shimizu
Shimizu, 27, who also plays for England's West Ham United, offered details of what led to her go-ahead goal.
"The ball came into my path," she said. "I had a similar chance in the first half but I made a shot without controlling the ball."
Shimizu continued by saying, "I was thinking I would do it more calmly next time, and I'm glad it went in. A lot of crosses were coming from the left flank, so I kept running forward thinking that one would come to me."
Positivity defined the overall mood for Nadeshiko Japan throughout the match, according to Shimizu.
"Among us there were only positive words," Shimizu revealed. "Even when it became 1-1, no one was in a negative mood. We could play in a very positive way."


Miyazawa Matches Sawa's Nadeshiko Japan Record
By scoring in the 81st minute, Miyazawa became the first player at this summer's Women's World Cup with five goals.
In addition, Miyazawa tied former Japan star Homare Sawa's record for most goals in a single Women's World Cup. Sawa played a pivotal role in leading Nadeshiko Japan to the title in 2011.
On Miyazawa's scoring play, teammate Aoba Fujino delivered a beautiful, rolling pass that trickled past two Norway players and found the streaking Miyazawa. And she finished off the play with a crisp, low shot.
"Calmness, composure, she had it all," a FIFA Women's World Cup announcer said of Miyazawa on the official game highlights video.
RELATED:
Author: Ed Odeven
Find Ed on JAPAN Forward's dedicated website, SportsLook. Follow his [Japan Sports Notebook] on Sundays, [Odds and Evens] during the week, and Twitter @ed_odeven.