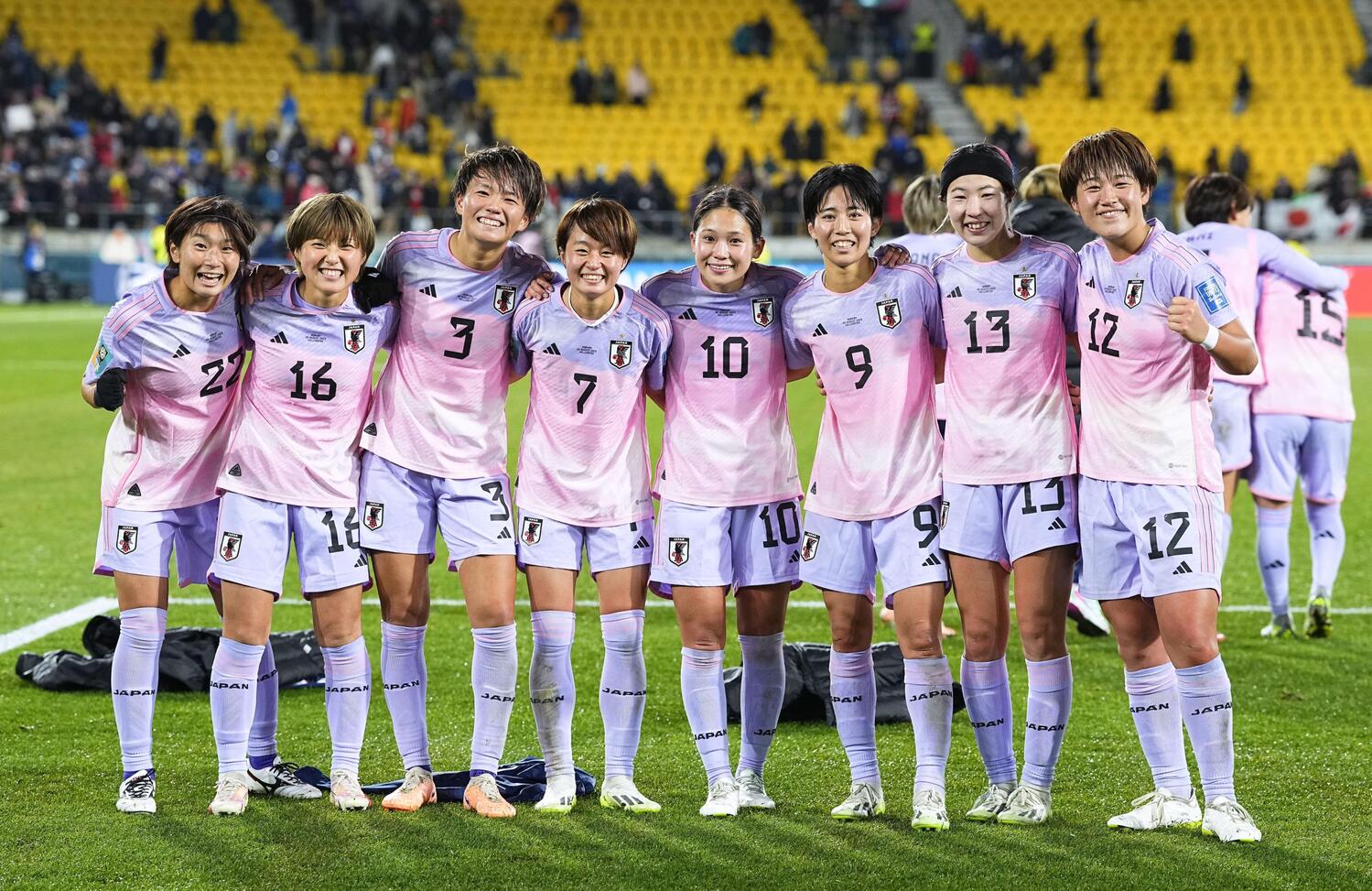 The to-be-determined champion of the FIFA Women's World Cup is three wins away from achieving its ultimate goal.
Reaching the quarterfinals, eight national teams (Australia, Colombia, France, England, Japan, the Netherlands, Spain and Sweden) have raised fans' hopes that this is their time.
This storyline will be amended soon.
The outcome of four quarterfinal matches ― Spain-Netherlands, Japan-Sweden, Australia-France and England-Colombia ― will require a new chapter to be written.
For Japan, four victories in succession over Zambia (5-0) , Costa Rica (2-0), Spain (4-0) and Norway (3-1), set up a quarterfinal clash with Sweden on Friday, August 11.
But first, remember this: Nadeshiko Japan is the second-lowest ranked team among the eight quarterfinals. Rankings, of course, don't decide the outcome of matches.
Japan is No 11 in the rankings, which were released on June 9. Colombia is the lowest-ranked team (No 25).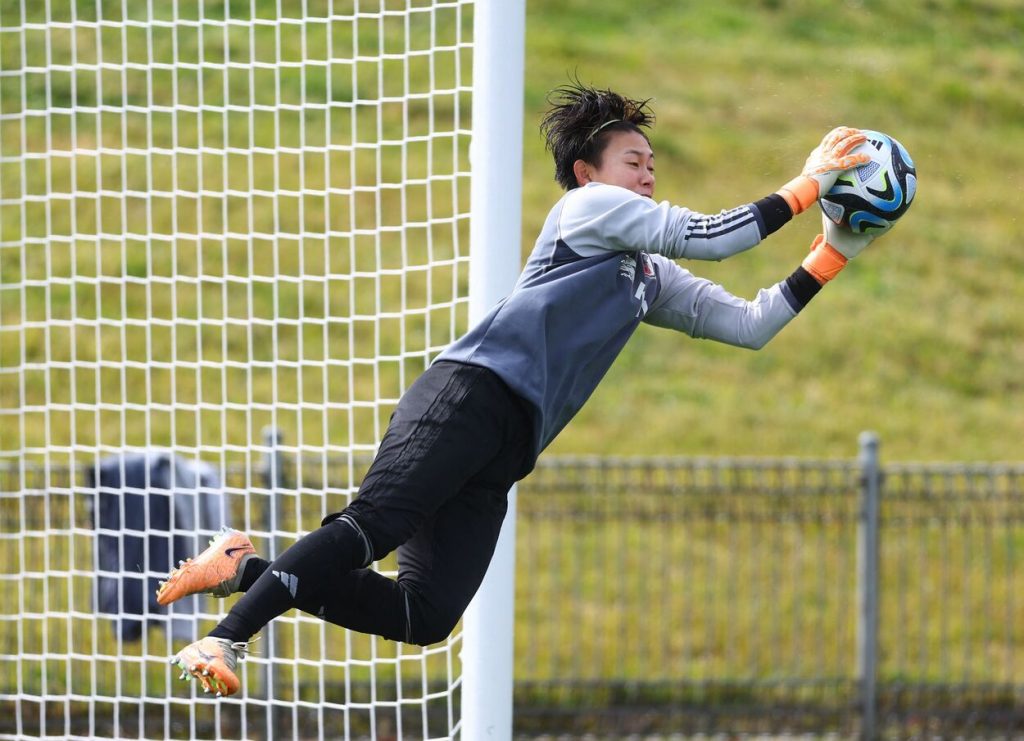 Overall Domination at the Women's World Cup
Since the Women's World Cup got underway on July 20, Japan manager Futoshi Ikeda's squad has been the best overall team.
The numbers: 14 goals scored, one goal conceded.
Still, it will take three more victories to haul in the winner's trophy.
Anything can happen between the start of Friday's match against world No 3 Sweden, which eliminated the top-ranked United States 5-4 on penalties in the round of 16, and the end of the World Cup final on August 20.
Is Sweden riding an emotional high after beating Team USA?
You betcha.
And Sweden is appearing in the quarterfinals for the seventh time in nine Women's World Cups. Its best finish? Runner-up in 2003.
Clearly, Japan will face a formidable foe in Sweden, guided by Peter Gerhardsson, national team manager since 2017, and captain Caroline Seger, who become Europe's most capped women's player in 2021. Seger has now appeared in 237 international matches.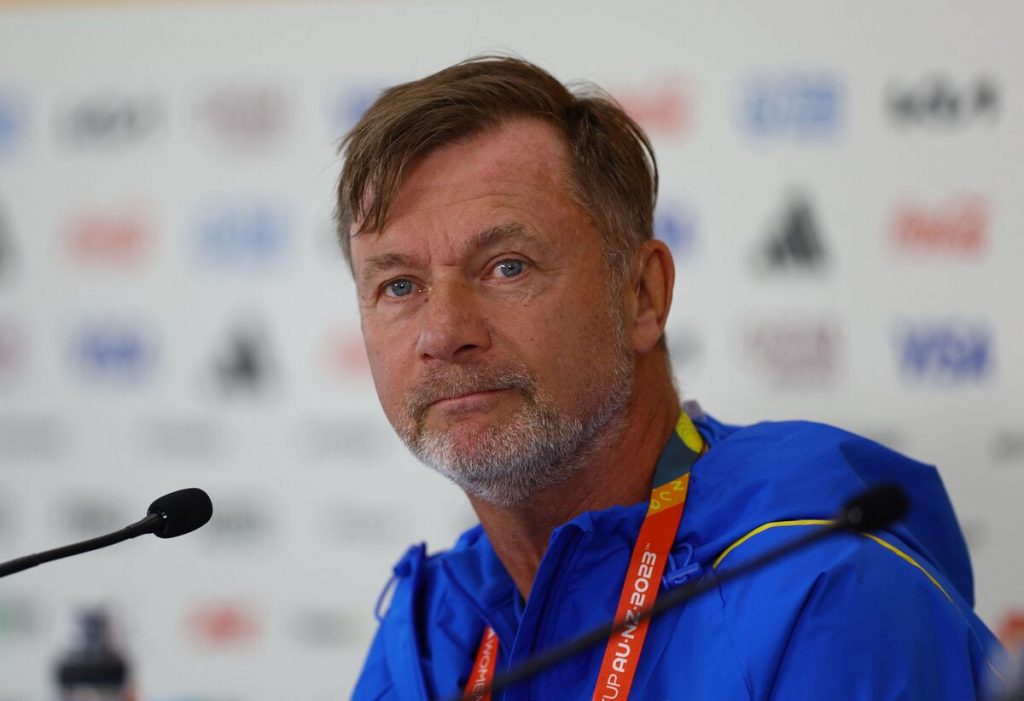 But that doesn't mean that Japan should discount what it accomplished against Zambia, Costa Rica, Spain and Norway. Those four matches represent a transformation of Ikeda's squad from World Cup participant to World Cup title contender ― nothing more, nothing less.
Eniola Aluko, a member of the England women's national team from 2004-16 who now works as a TV commentator, believes Japan is best positioned to win the Women's World Cup on August 20.
"These Japan players are at the height of their confidence ― the chemistry, the flow, the timing," Aluko said, according to a BBC Sport preview of the quarterfinals. "They are really looking like an unbeatable team ― how do you stop them now?"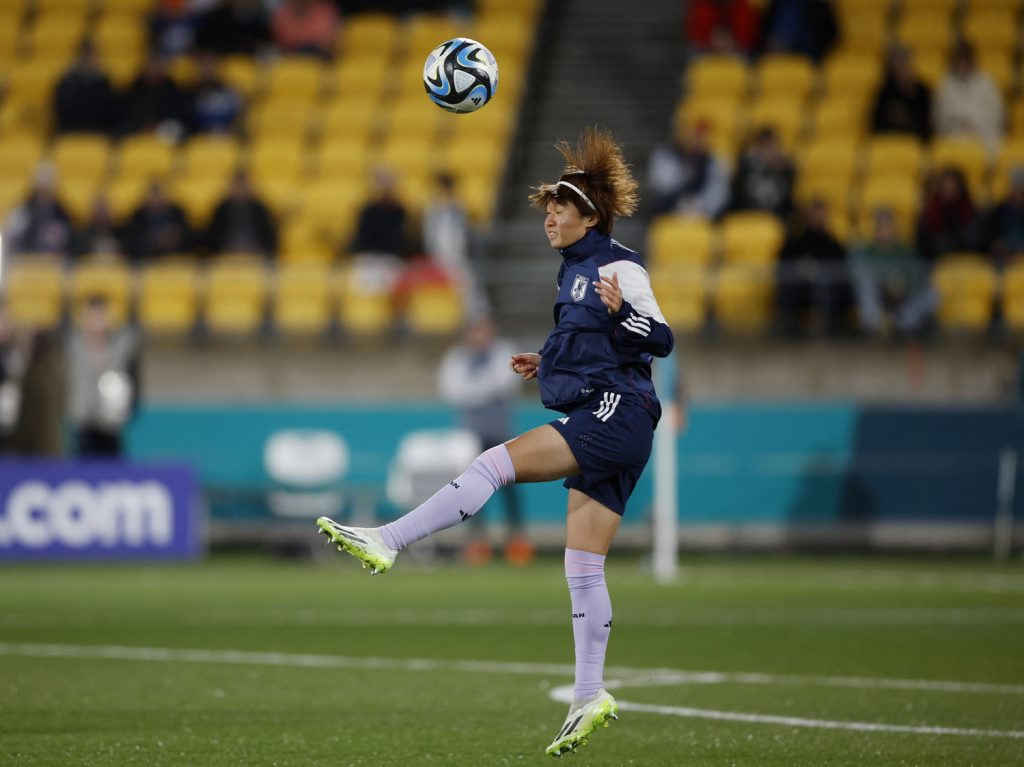 The Hinata Miyazawa Factor
I've written more than 400 words up to this point, and now's the first time I'm mentioning Hinata Miyazawa. No, she's not an afterthought. Instead, what appears above is more a general overview.

But individuals put their personal stamp on matches (and tournaments), as Miyazawa has done with a flourish. And the 23-year-old Japan forward leads all players in scoring (five goals) at the Women's World Cup.

It's worth repeating something I mentioned in a previous article during this tournament: Miyazawa scored one goal in 20 matches during the 2022-23 WE League season in Japan.

Skill and timing and perhaps a splash of good fortune have combined as Miyazawa has emerged as the premier difference-maker for Japan. There's no one-size-fits-all plan for a player to ascend from average to good or good to great.
Sometimes it happens on a sport's biggest stage and lasts for years afterward ― greatness, that is. And sometimes a player's (or team's) brilliance is like a flickering flame.
Forget about the future for now and the question of whether Miyazawa will be a transcendent player for years to come.
Let's focus on what we've witnessed so far in the 2023 Women's World Cup. Miyazawa has thrived on the counterattack, showcasing speed and poise and impressive finishing skills.
'A Team Effort' Against Spain
Others can boast and brag about Miyazawa's play. She's content to praise her teammates' efforts on the pitch.
Miyazawa's humility is a redeeming quality.
Following Japan's rout of Spain on July 31 in Wellington, Miyazawa accentuated the positive contributions of her teammates.
"I was happy to score two goals but this was a team effort," Miyazawa was quoted as saying by British newspaper The Guardian. "The defense did its job and I was given the right pass at just the right time. This is what enabled me to put the ball in the net."
Road to the Final Four at the 2011 FIFA Women's World Cup
Let's take a look at how Japan performed 12 years ago en route to its final two matches and, ultimately, a title in Germany.

In its three Group B matches during the first round, Japan beat New Zealand 2-1, routed Mexico 4-0 (featuring a Homare Sawa hat trick) and then dropped a 2-0 decision to England to close out the group stage.

At the 2011 Women's World Cup, 16 national teams competed in the tournament. Now, the field is double that size.

In 2011, there was no round of 16. Instead, surviving teams moved directly from the group stage to the quarterfinals.
And so, the Japan-Sweden clash arrives with all the pressure and anticipation that existed when Japan and Germany squared off on July 9, 2011, for the right to advance to the semifinals.
Japan survived. Karina Maruyama broke a scoreless deadlock in the 108th minute. Germany's title quest thus ended.
It should surprise no one if similar drama occurs at Auckland's Eden Park when Japan faces Sweden.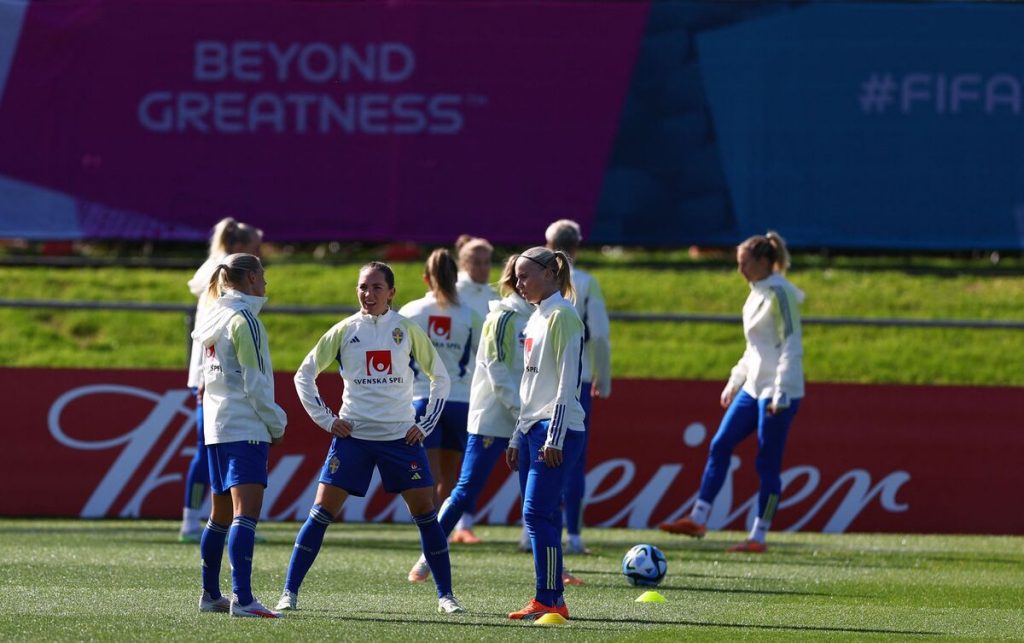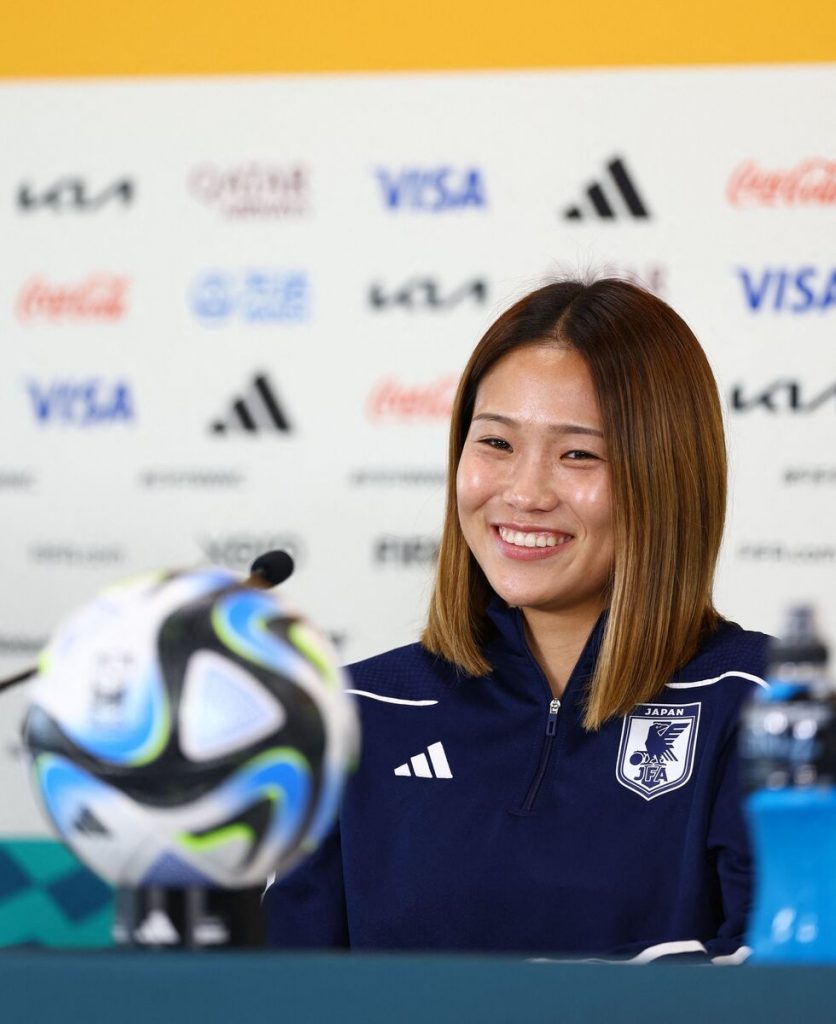 A Test of Skills
Japan midfielder Fuka Nagano believes the quarterfinal showdown will test her team's ability to make quick, smart decisions.
"The Swedish players will use their speed, height and physical ability to attack," Nagano was quoted as saying by Kyodo News.
"We have to prepare and concentrate on taking the initiative," she added, addressing reporters at an Auckland news conference. "When we get possession, we want to build up by quickly passing to an open player."
RELATED:

Author: Ed Odeven
Find Ed on JAPAN Forward's dedicated website, SportsLook. Follow his [Japan Sports Notebook] on Sundays, [Odds and Evens] during the week, and Twitter @ed_odeven.