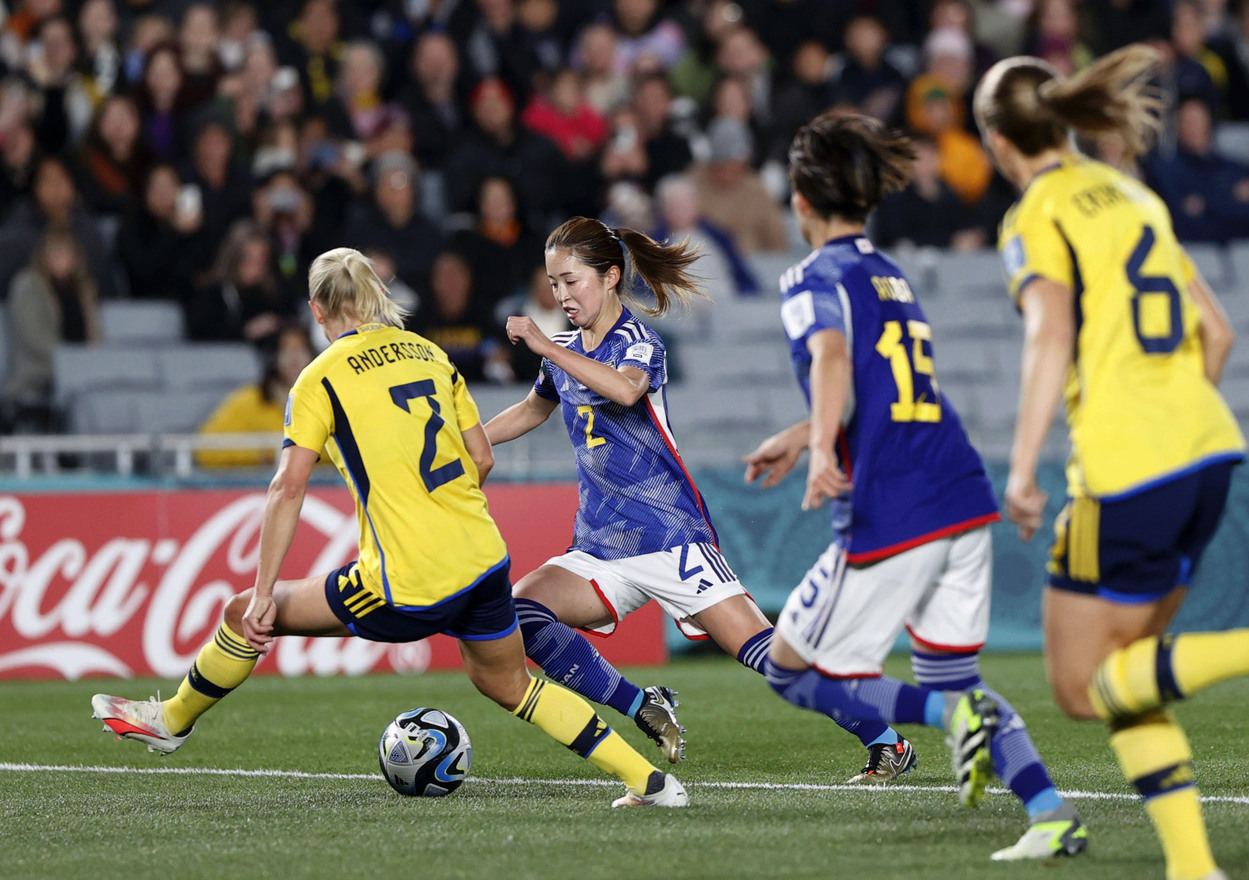 Things can change in a hurry at the FIFA Women's World Cup.
Nadeshiko Japan entered its quarterfinal clash with Sweden riding a wave of positivity from four previous victories in the 32-nation tournament (outscoring Zambia, Costa Rica, Spain and Norway 14-1 to reach the final eight).
Sweden, meanwhile, carried the mental boost of knocking off two-time defending champion United States in a penalty shootout in the round of 16.
Something had to give in their quarterfinal showdown on Friday, August 11 at Eden Park in Auckland. World No 3 Sweden took the lead in the first half and never trailed en route to a 2-1 victory over Japan.
Sweden, the highest-ranked team still competing in either New Zealand or Australia (cohosts of the tournament), advanced to the Women's World Cup semifinals for the fifth time.

Eleventh-ranked Japan struggled to create chances on offense against its taller opponent. The official game stats will show that Japan didn't take its first shot until the 63rd minute.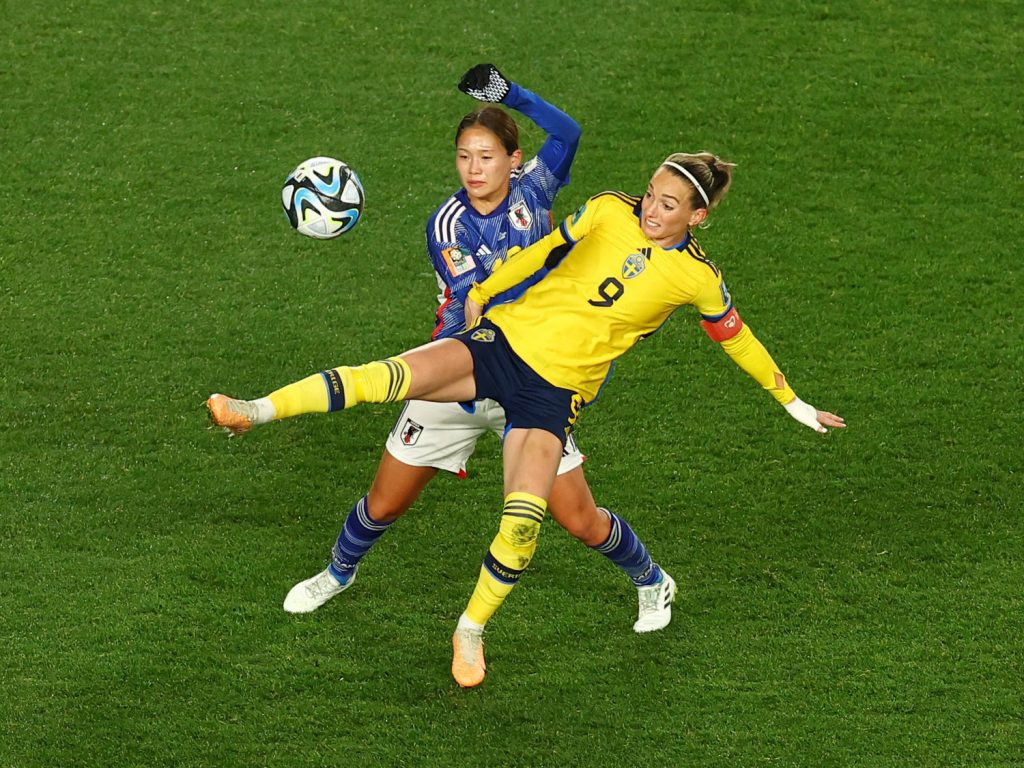 It was a clear sign that Sweden's diligent preparations focused on dictating the match had paid off.

After the match, Sweden midfielder Kosovare Asllani shared details about the team's game plan against Japan.
"We knew we were going to play a very skilled and technical team, and we didn't want them to have a lot of time on the ball, because that's when they're the best," Asllani said, according to The Associated Press.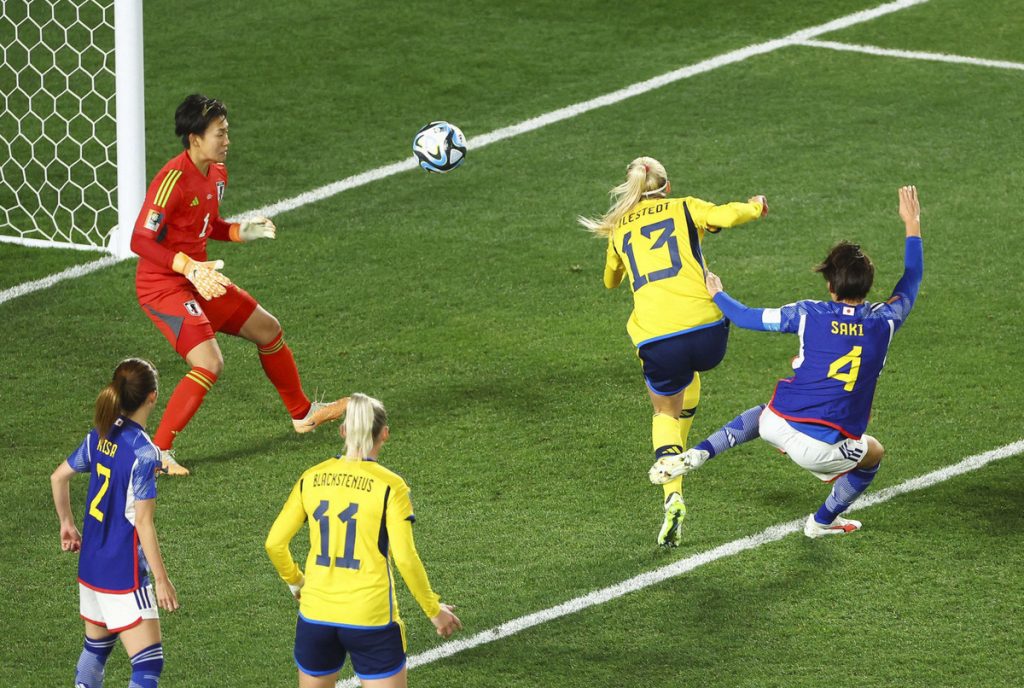 Sweden Pulls Ahead in the 32nd Minute
After a teammate's free kick in the 32nd minute, Sweden defender Amanda Ilestedt pounced on a loose ball in front of the net and rifled a high shot past Japan goalkeeper Ayaka Yamashita into the right corner of the net. It was Ilestedt's team-leading fourth goal of the tournament (Japan's Hinata Miyazawa, who notched five goals, is the leading scorer in the Women's World Cup.
Filippa Angeldal doubled Sweden's lead in the 51st minute on a penalty kick. Sweden was awarded the penalty after video review verified that Japan's Fuka Nagano had committed a handball foul in the penalty area following a Sweden player's header after a Jonna Andersson corner kick.


Angeldal then stepped to the spot and booted a low, spinning shot past Yamashita.
A Clinical Performance for Sweden
Sweden finished with a 15-11 advantage in shots.
Trailing 2-0, playing with a sense of urgency and energized by second-half substitutes, Japan's offense began to spring to life in spurts.
"When we tried to put pressure on them, they would run behind or use their height," Japan manager Futoshi Ikeda told reporters.
"We knew their strong points, but we would have wanted to have more time to attack. Still, in the second half, we showed a fighting spirit and got a goal back."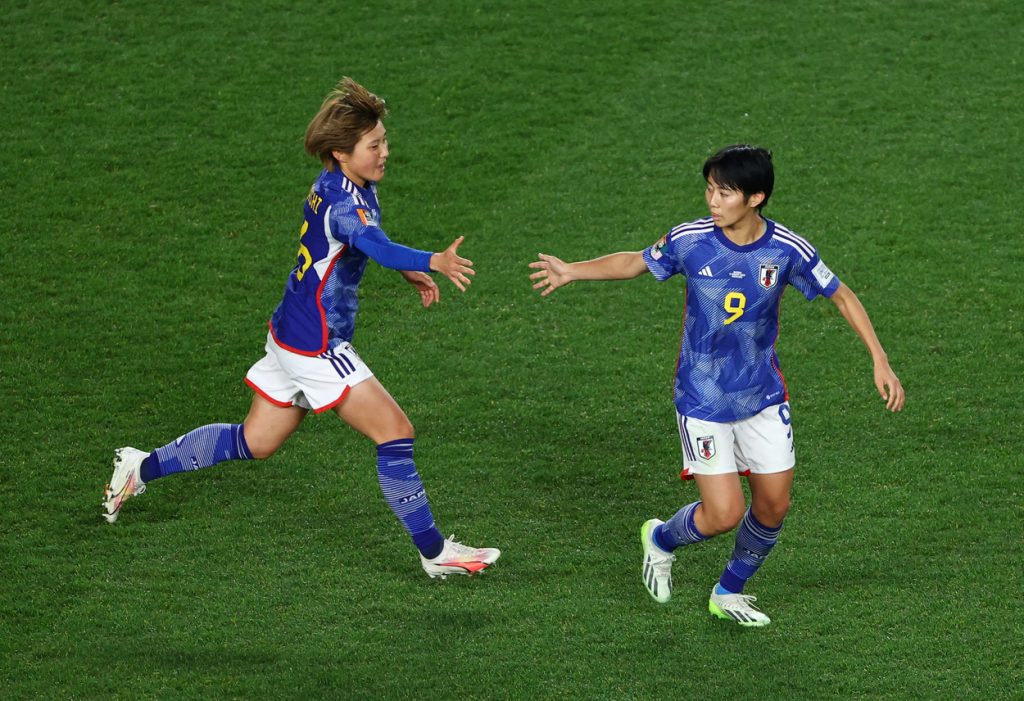 Japan Ends Scoreless Drought
Japan came tantalizingly close to trimming the lead to 2-1 in the 76th minute.
After being tripped in the area while dribbling the ball, Riko Ueki took a penalty shot. But her forceful attempt ricocheted off the crossbar, an agonizing moment for Japan soccer fans.

Moments later, an Aoba Fujino shot produced a similar result as the ball touched both the crossbar and the goalpost.
In the 87th minute, substitute Honoka Hayashi booted a free ball in the area beyond the reach of Sweden goalie Zecira Musovic, trimming the lead to 2-1. Kiko Seike had made a crossing pass seconds earlier, and the ball landed within Hayashi's comfort zone for a well-placed shot.

Sweden held onto the lead before the final whistle sounded.
Players' Reactions After the Match
"It feels great to be through to the semis," Ilestedt was quoted as saying by Agence France-Presse. "We put in an amazing performance today."
Elaborating on the team's performance, she said: "We played precisely as we had discussed beforehand, sticking close to the Japanese players and making it difficult for them to play their game."

Looking back at the match, Japan captain Saki Kumagai said her team dug a hole for itself.

"We conceded two goals from set pieces that we knew would be dangerous for us," said Kumagai, the lone player on Japan's current roster who played on its 2011 Women's World Cup-winning squad. "If we could have resisted a little more in defense, I think we might have had more chances in attack. So I'm just frustrated but I want to thank my teammates for fighting together."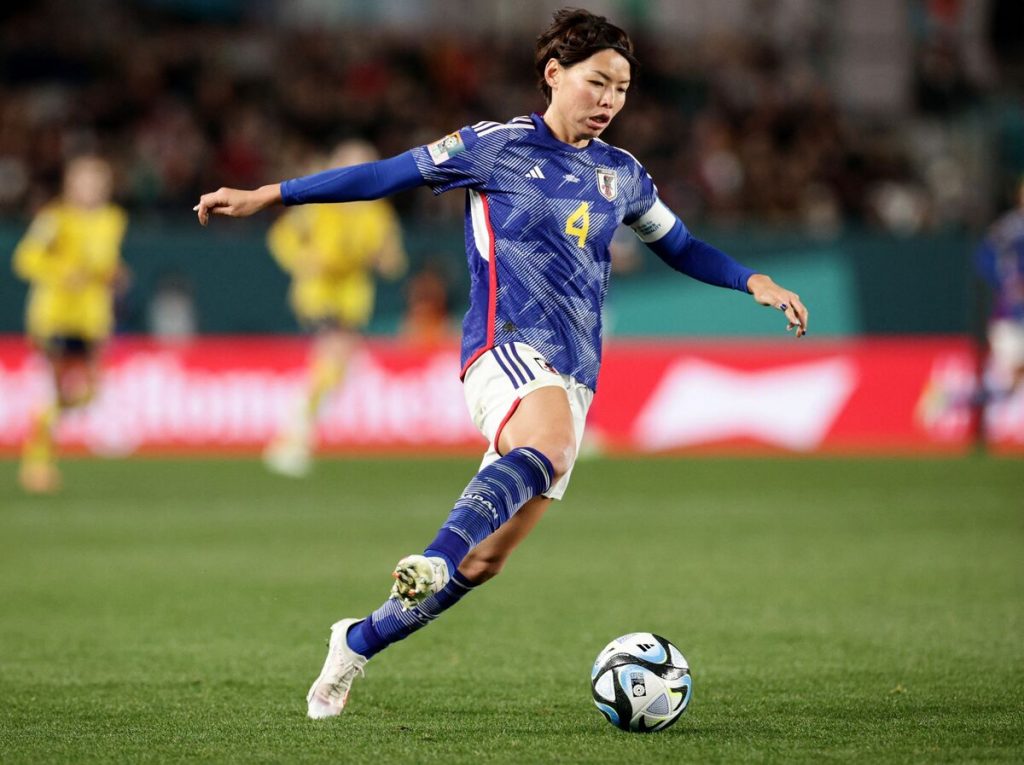 Kumagai, a 32-year-old defender added, "I wanted to keep on playing with them a little more and I thought that moving forward in this tournament would help the future of female football in Japan, but we have no choice but to accept this result."
The Road to the Women's World Cup Final
Earlier Friday, Spain topped the Netherlands 2-1 in another quarterfinal match. As a result, Spain became the first team to reach the semifinals.
Australia and France are set to meet in the quarterfinals on Saturday, August 12 in Brisbane. On the same day, England and Colombia are scheduled to play in Sydney in the final quarterfinal.

Spain and Sweden will meet in the first semifinal on Tuesday, August 15 at Eden Park.
RELATED:
Author: Ed Odeven
Find Ed on JAPAN Forward's dedicated website, SportsLook. Follow his [Japan Sports Notebook] on Sundays, [Odds and Evens] during the week, and Twitter @ed_odeven.