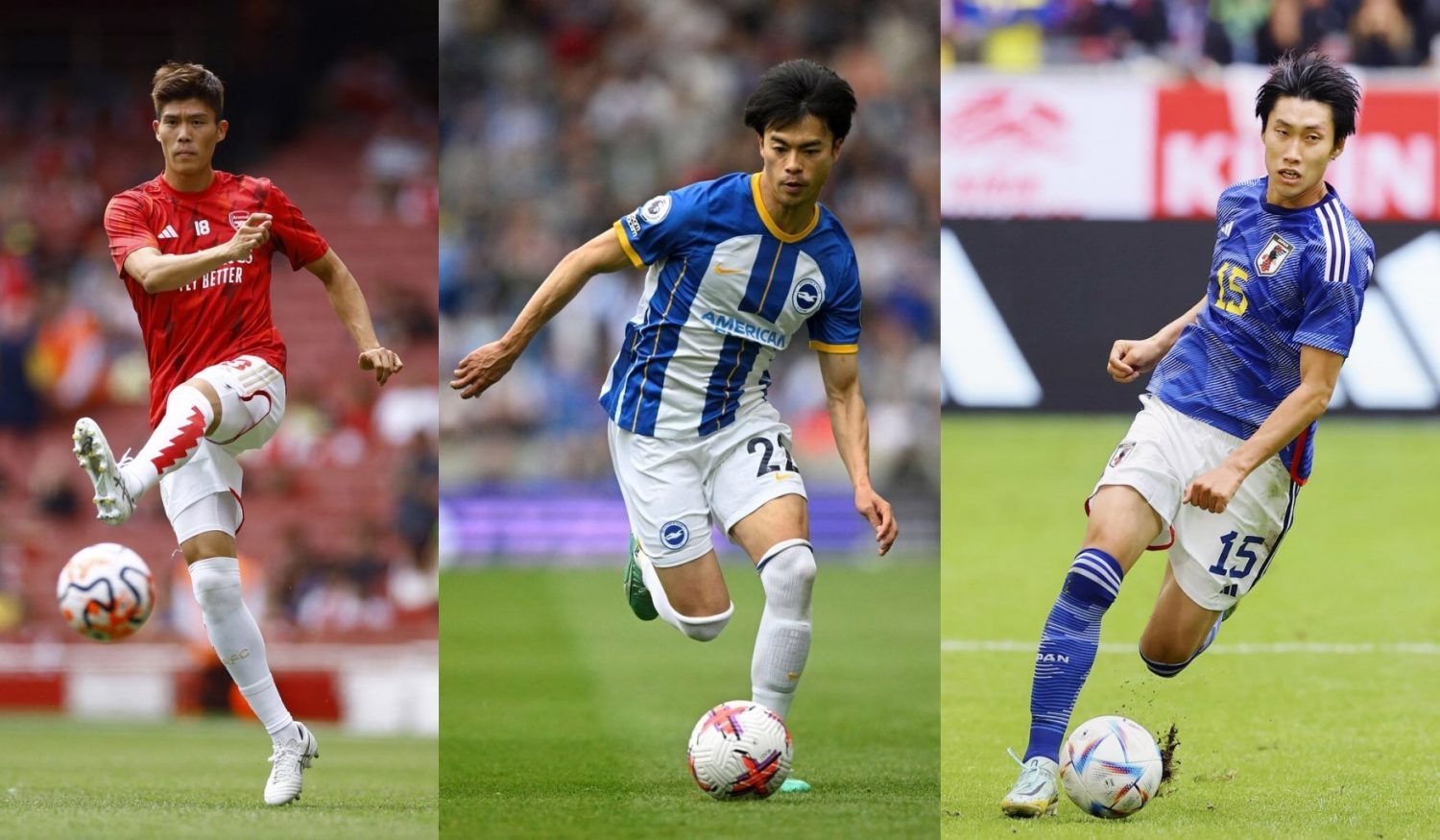 GLASGOW ― With 55 national football (soccer) associations on the continent, there's no shortage of potential opportunities for players, including the top 10 Japanese footballers in Europe.
Indeed, there are dozens of professional leagues. Those leagues are made up of clubs, who all strive to sign the best players possible to make up their teams.
Of course, some clubs have bigger budgets than others.
And one market many European clubs do business in is Japan.
Footballers from Japan are regarded as being hard-working and technically gifted. Signing players from Japan is seen as low risk, especially by clubs who may develop them further and sell them on for an even larger transfer fee than the original outlay.
A recent report estimates that there are over 100 Japanese male footballers currently employed by top flight clubs across the various European leagues.
Who will further enhance their reputation this season? Will those players joining new clubs continue to prosper? Perhaps the top 10 countdown below will offer some early season clues to answer those questions.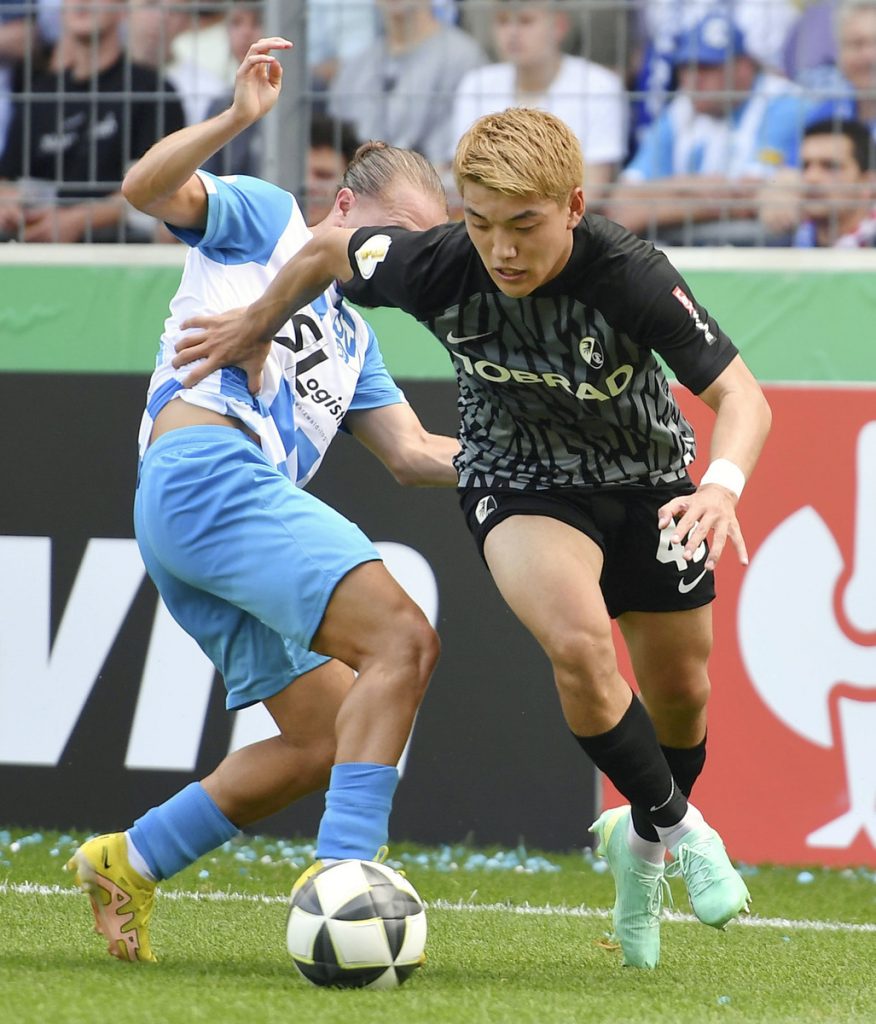 Doan Begins Second Season in Germany
10. Ritsu Doan - SC Freiburg
Attacker Ritsu Doan is preparing for his second season as an SC Freiburg player.
The 25-year-old moved to the Bundesliga club from Dutch side PSV Eindhoven in July 2022.
In the 2022-23 season Doan played 33 league games for Freiburg, scoring five goals and assisting a further six as the club finished in fifth position and qualified for the UEFA Europa League in the process.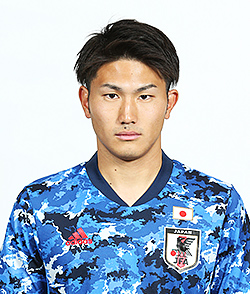 Watanabe Appears Set for Major Playing Time This Season
9. Tsuyoshi Watanabe - KAA Gent
Strong performances and playing every minute for Kortrijk in 2022-23 led to KAA Gent signing Tsuyoshi Watanabe from its much smaller domestic rival.
The 26-year-old former FC Tokyo defender moved to the UEFA Conference League qualifier for €3.5 million EUR ($3.8 million USD, or ¥555 million JPY).
With the Belgian League three games into its 2023-24 campaign, Watanabe has played every minute so far for his new club. He even scored a goal on Sunday, August 13.
This, plus the transfer fee paid for him over the summer suggests he will be an integral part of his new club's plans this season.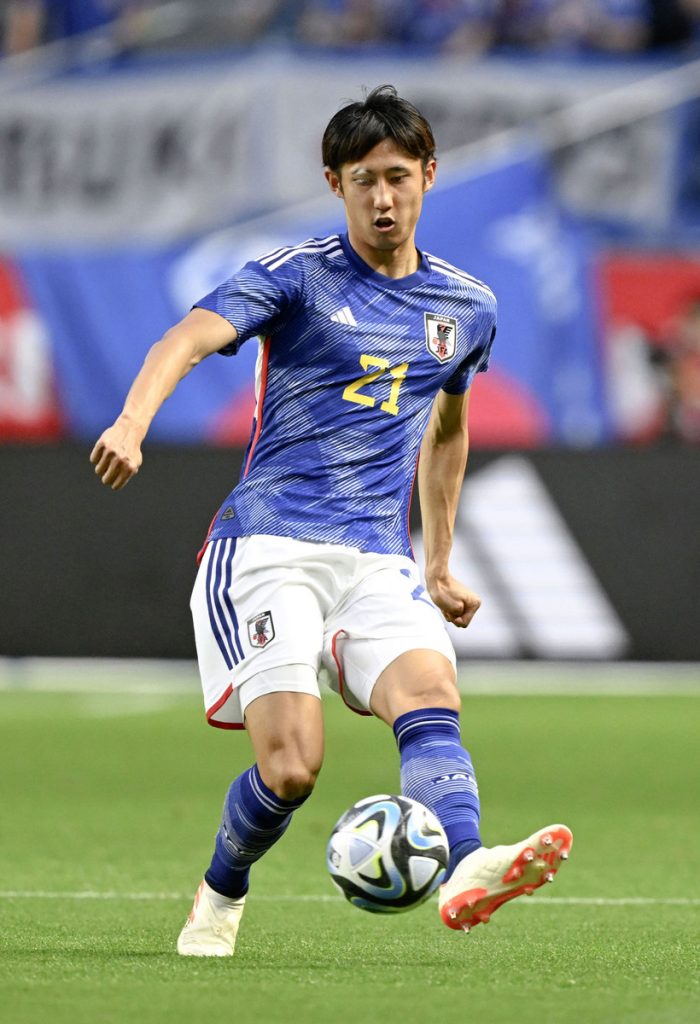 Will Ito Transfer to Ajax?
8. Hiroki Ito - VfB Stuttgart
In season 2021-22, Hiroki Ito made 29 Bundesliga appearances for VfB Stuttgart while on loan from Jubilo Iwata.
The transfer was made permanent at the end of that season and in the 2022-23 campaign, the Japanese defender appeared in 30 of the club's 34 league matches.
It wasn't a vintage season for Stuttgart as 24-year-old Ito and his teammates only escaped relegation to Germany's second division via the end-of-season playoff.
At the time of this writing, Ito is being strongly linked with a transfer to Dutch club Ajax. Former Stuttgart sporting director Sven Mislintat, currently employed in the same role by Ajax, is looking to sign Ito for the second time in his career.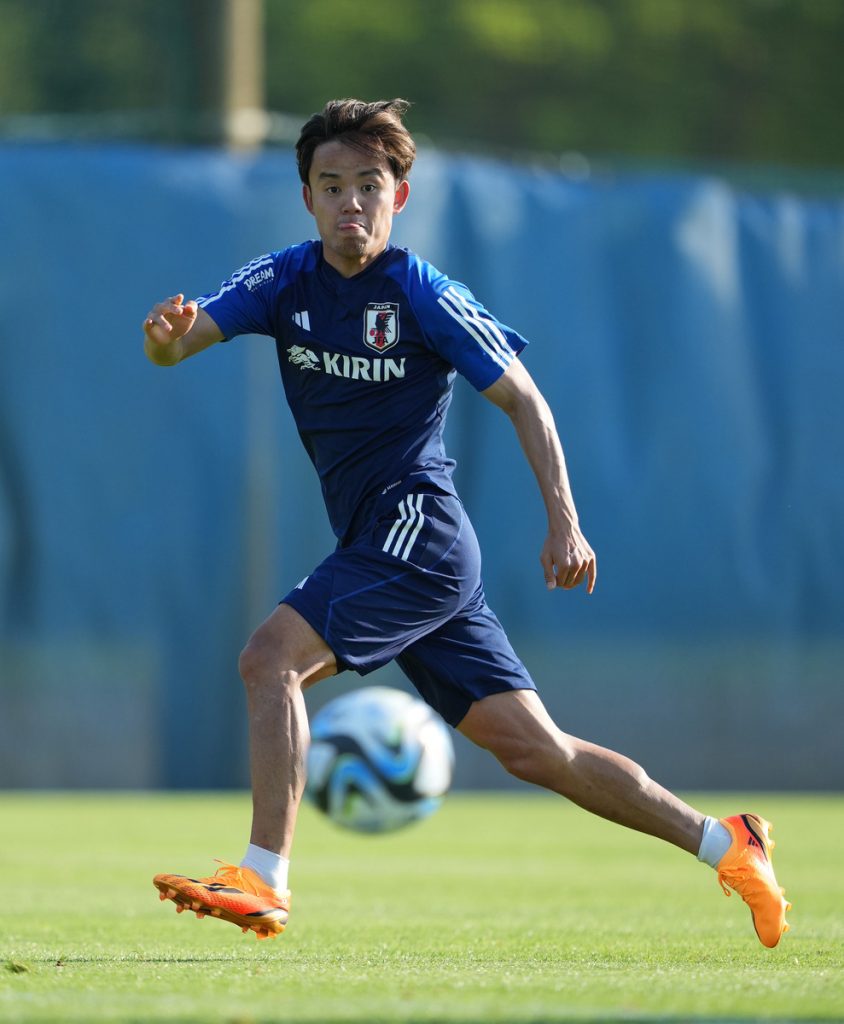 Kubo Finding His Niche in Spain
7. Takefusa Kubo - Real Sociedad
After joining Real Madrid in 2019 and spending time on loan at a variety of Spanish clubs, it is accurate to say that Takefusa Kubo has now found his feet in Spain's top flight at Real Sociedad.
The 22-year-old winger signed a permanent deal with Sociedad last summer (2022).
Thirty-five appearances, nine goals and seven assists later, Kubo helped Sociedad to a fourth-place finish and a spot in UEFA Champions League's 2023-24 campaign.
For now, Kubo remains a Sociedad player. But his performances for its first team have seen him linked with moves to Barcelona and, ironically, back to Real Madrid.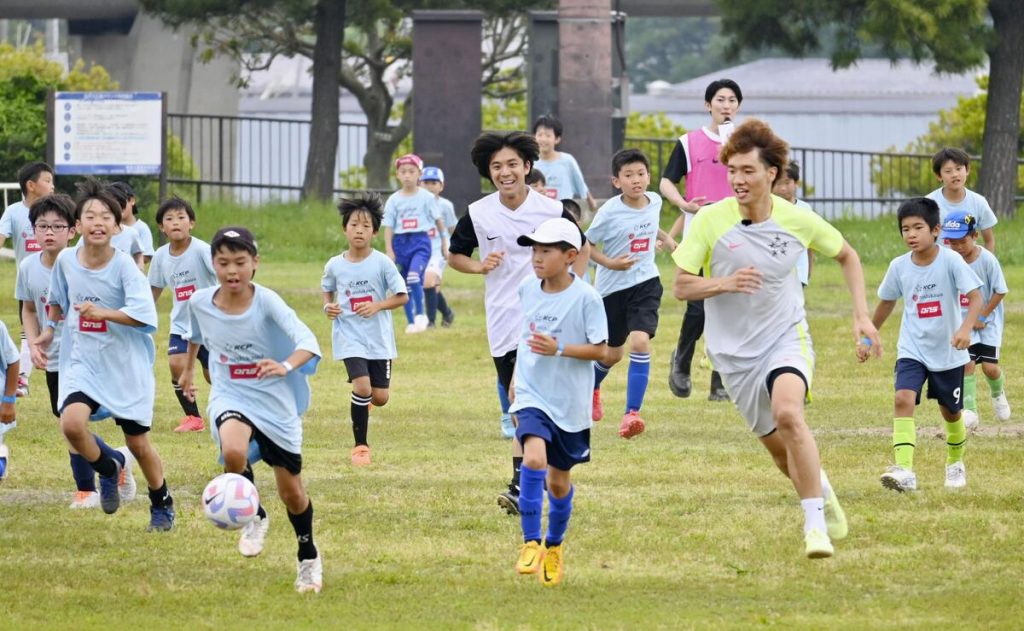 Itakura Looks to Make an Impact Once Again
6. Ko Itakura - Borussia Monchengladbach
Entering his second season with German club Borussia Monchengladbach, 26-year-old central defender Ko Itakura will be looking to build on a strong first campaign in the Bundesliga.
Formerly with FC Schalke in Germany's second division and FC Groningen in the Netherlands, Itakura is now a seasoned campaigner within European soccer.
A regular (22 starts, two substitute appearances) for Monchengladbach last season, Itakura was denied more minutes by a serious knee injury that kept him on the sidelines for two months of the season.
"Ko covers an unbelievable amount of ground and is a tactically disciplined player," Monchengladbach sporting director Roland Virkus told Bundesliga.com.
With that ringing endorsement from Virkus, Itakura will be an important player as Monchengladbach looks to improve on its 10th-place finish in Germany's top flight last season.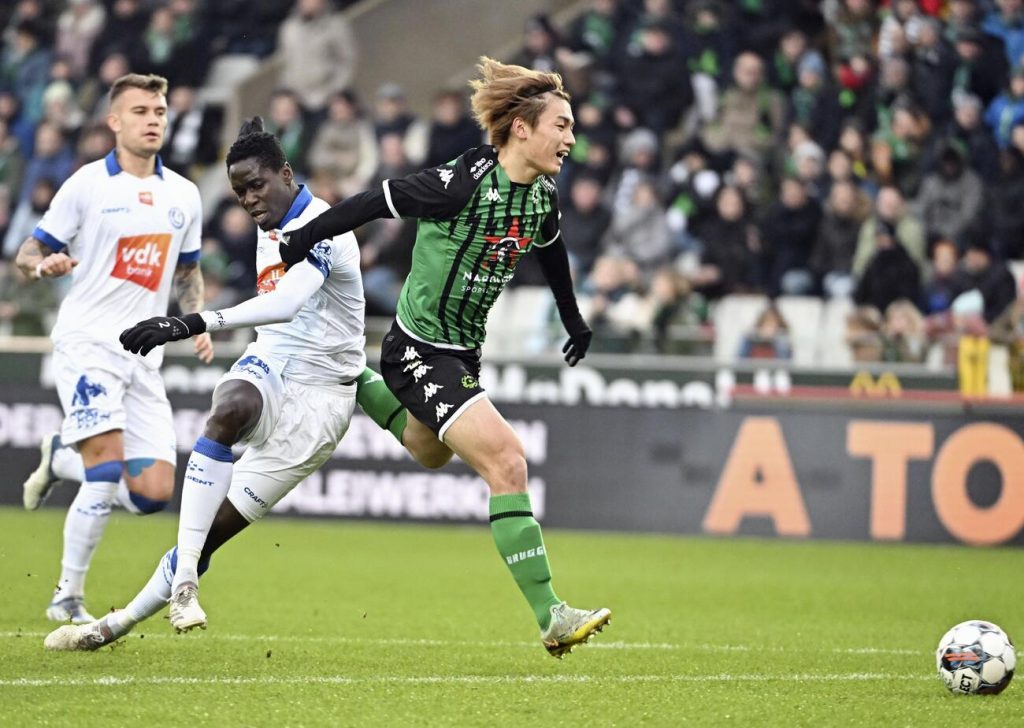 A Rising Star Moves to the Netherlands
5. Ayase Ueda - Feyenoord
Ayase Ueda, a 24-year-old forward, banged in 18 goals for Cercle Brugge in Belgium in 2022-23 and added an extra four to his tally in the end of season playoffs.
That scoring performance made Feyenoord of the Netherlands sit up and take notice. The Dutch champion broke its transfer record by paying €10 million EUR (almost $11 million USD, or ¥1.5 billion JPY) for the man who began his career at Kashima Antlers.
Scoring goals gets you noticed.
Cercle Brugge assistant coach Jimmy De Wulf said this to Dutch news outlet Het Nieuwsblad: "He [Ueda] is deadly and efficient and also fast. [And] he has a very good shot and knows where to run in order to free up space for himself."
De Wulf added, "He gets the most out of himself."
Let's see how many goals Ueda scores in the Netherlands in 2023-24.
RELATED: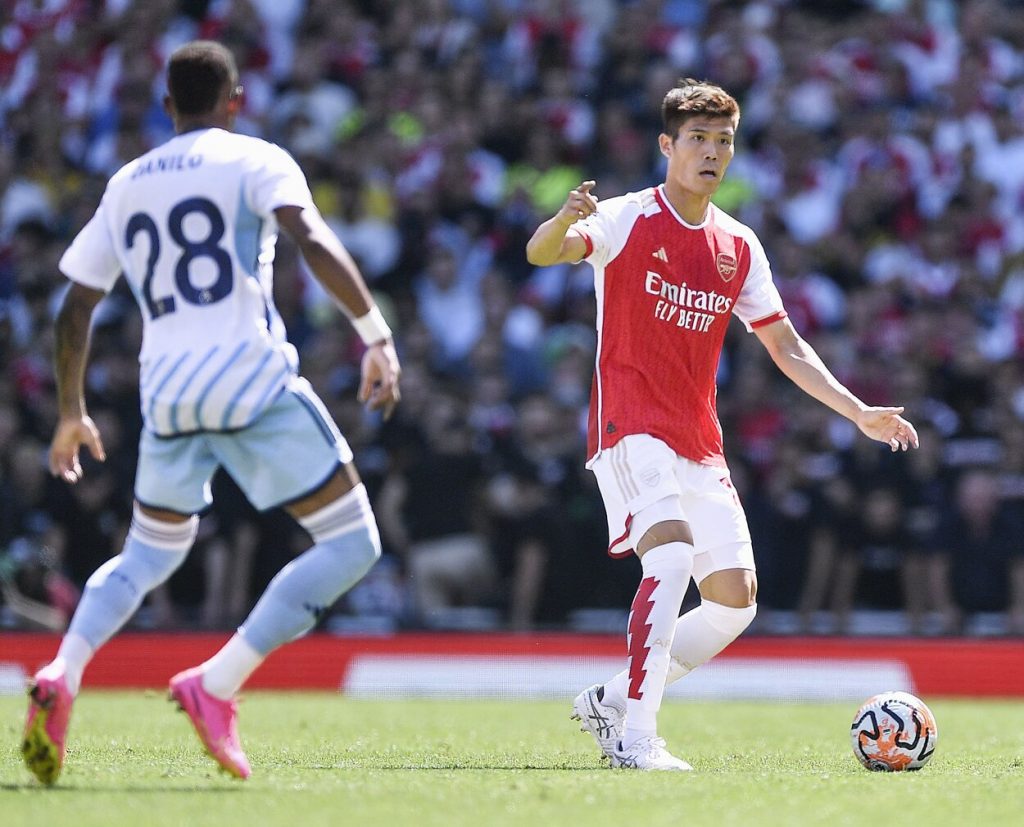 Tomiyasu Provides Versatility for Premier League Club
4. Takehiro Tomiyasu - Arsenal
Right full-back Takehiro Tomiyasu, 24, is about to embark upon his third season with English Premier League giant Arsenal.
Signed from Italian club Bologna in August 2021, Tomiyasu featured in 21 matches for Arsenal last season. Knee surgery ruled him out of the final two months of the campaign, which saw Arsenal finish as the runner-up to league winner Manchester City.
Tomiyasu is versatile enough to play in all the defensive positions ― something his team missed during the home stretch last season.
As Arsenal surrendered its league lead over the closing stages of last season, Tomiyasu's absence was noted by Adam Keys, writing for fan site paininthearsenal.com: "Tomiyasu's versatility has allowed Arsenal to evolve at a rapid rate, knowing they have a defender who can cover across the back four at an extremely high level."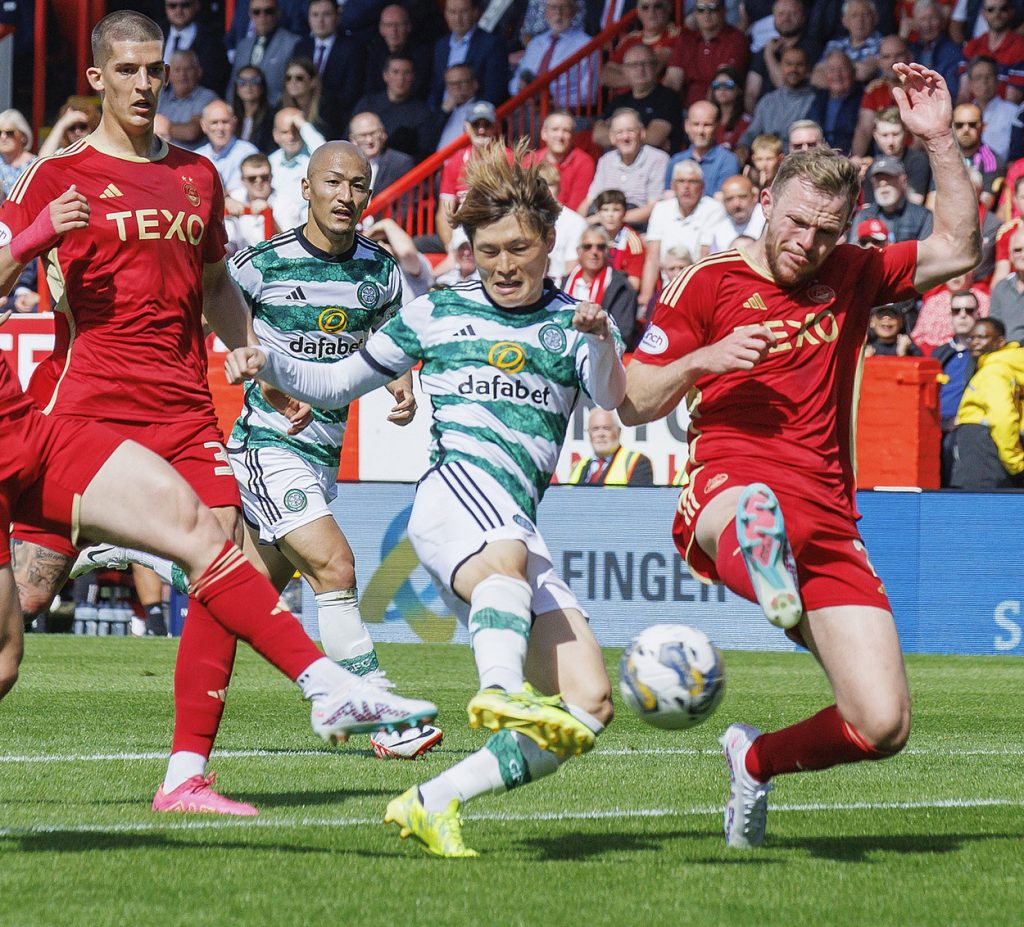 Furuhashi Coming off the Best Season of His Career
3. Kyogo Furuhashi - Celtic
Signed by Celtic in July 2021, Kyogo Furuhashi is entering his third season with the Scottish Premiership powerhouse.
Injuries blighted Furuhashi's first season in Scotland. But the £4.5 million EUR ($4.9 million USD, or ¥828 million JPY) acquisition from Vissel Kobe showed glimpses of his abilities by scoring 12 goals in 20 games.
In 2022-23, Furuhashi finished top of the scoring charts with 27 league goals. He also won player of the year.
A natural goalscorer, Furuhashi remains a Celtic player for now. But his talents and goal record, 41 in 58 Scottish Premiership appearances, including two in two games for 2023-24, see him constantly linked to clubs from wealthier leagues.
RELATED: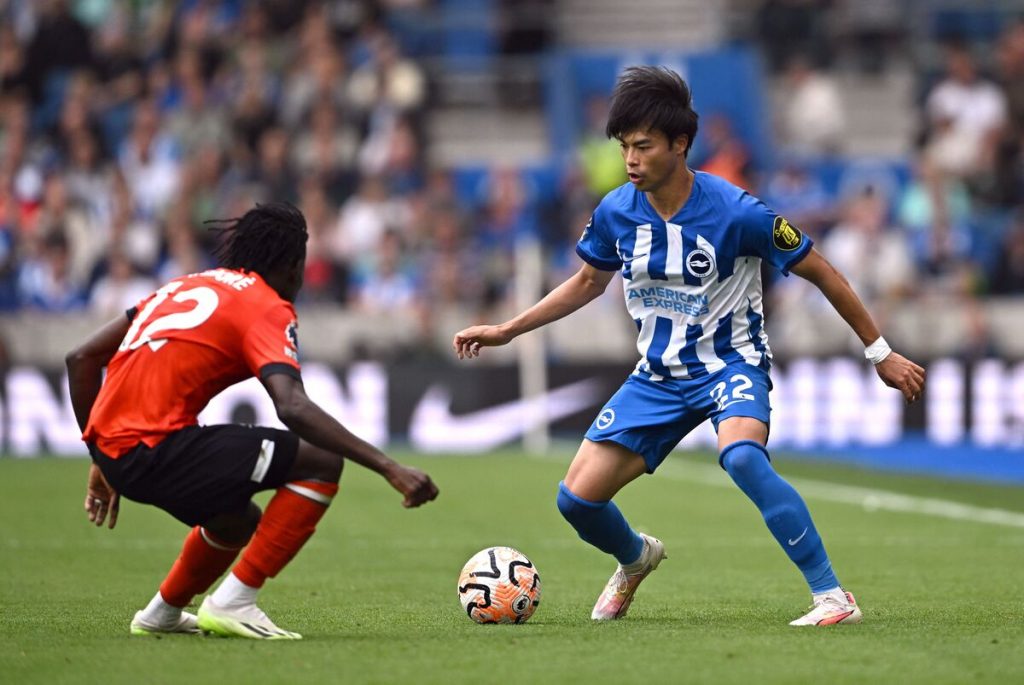 Can Mitoma Help Brighton Succeed in the Europa League?
2. Kaoru Mitoma - Brighton & Hove Albion
Winger Kaoru Mitoma, 26, had a breakout season for the English Premier League's Brighton during 2022-23.
Seven goals and six assists were registered in 33 appearances as Mitoma became a key figure in Brighton's impressive sixth-place finish. The club will play in this season's UEFA Europa League.
During Mitoma's early days in Europe, he spent some time on loan at Belgian club Union SG.
Former Union teammate Christian Burgess spoke to Sky Sports about Mitoma's talents.
"You could just see he was very good. He had the technical ability and he obviously had the physical attributes," stated Burgess.
Burgess continued, "He finishes like [France and Arsenal legend] Thierry Henry. [And] he is just so nonchalant at finishing into the far corner. Most people panic but he seems to have so much time on the ball in those situations."
High praise, but Mitoma is capable of living up to it.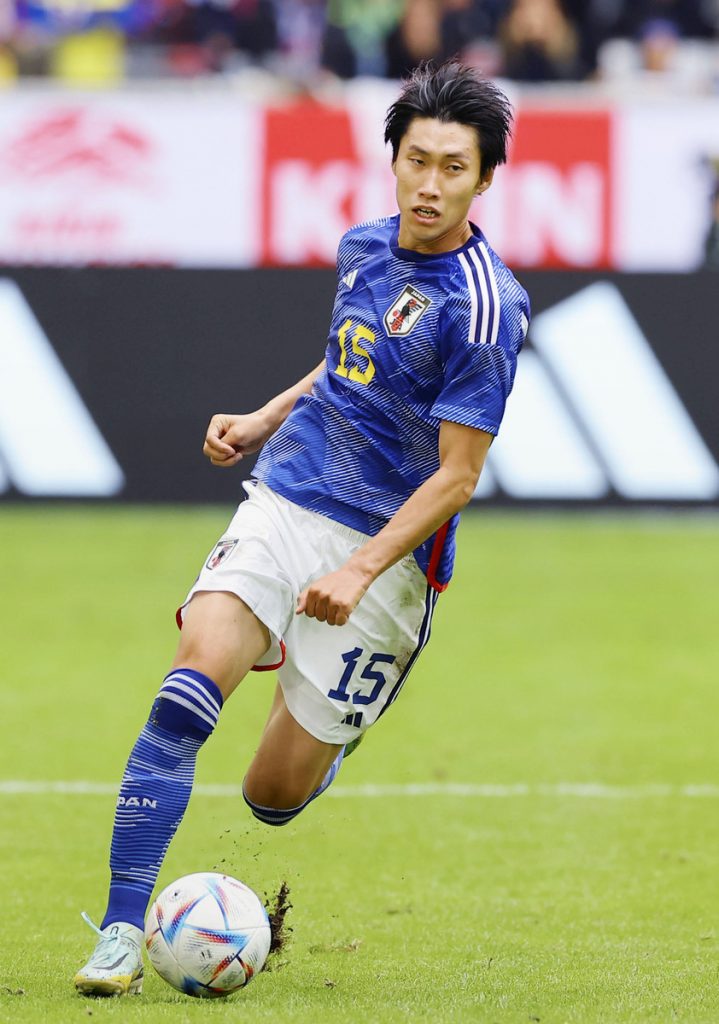 Kamada Makes Jump from Germany to Italy
1. Daichi Kamada - Lazio
At 27, Daichi Kamada is now a veteran of European soccer.
The attacking midfielder played one season in Belgium before enjoying four good seasons with Eintracht Frankfurt in Germany.
During his time in the Bundesliga, Kamada played 124 times, scoring 20 goals. In 2021-22 he was an integral member of the Eintracht squad that won the UEFA Europa League.
After his contract ran out at the end of the 2022-23 campaign, Kamada decided to seek out a new challenge.
Many clubs were interested, but it was Rome-based Serie A club Lazio that persuaded him to sign.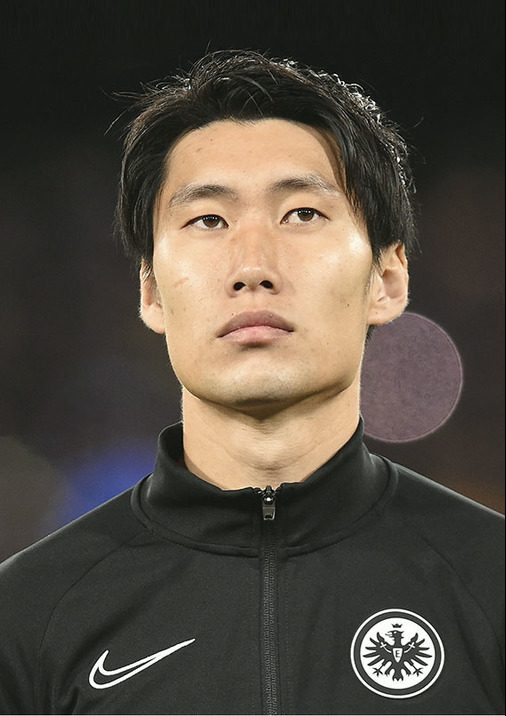 Moving from German to Italian football won't be easy. But Kamada has the class and experience to make the transition. He has the potential to be one of the best midfielders in Serie A this coming season.
RELATED:

Author: Colin Morrison
Morrison is a freelance sportswriter. Find his stories on SportsLook. Writing since 2016, Morrison's byline also appears on boxing website NYFights.com and multi-sports platform Spitballingpod.com. His main areas of interest are boxing, soccer, golf and rugby union. Morrison is from Scotland and can be found on Twitter @Morrie1981.