[ODDS and EVENS] Ayase Ueda Makes Successful Jump to Belgian Pro League
Ibaraki native and Japan national team regular Ayase Ueda is one of the top scorers in Belgium, notching 15 goals in Cercle Brugge's first 31 games this season.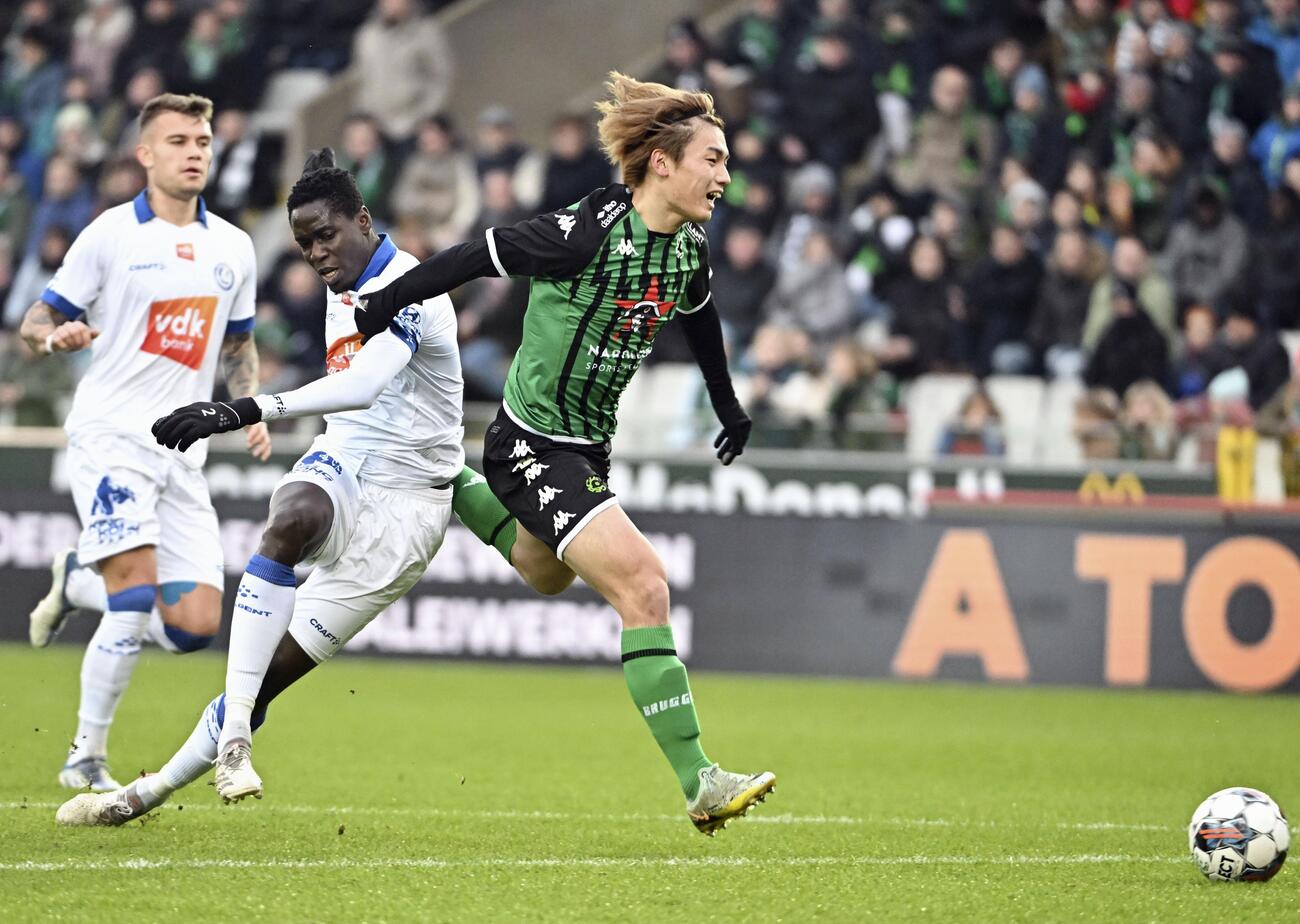 Ayase Ueda is having the best season of his five-year professional soccer career.
The 24-year-old center forward has scored 15 goals in 31 Belgian Pro League matches for middle-of-the-table club Cercle Brugge. Gent's Hugo Cuypers leads the league with 18 goals.

Ueda's scoring output represents nearly one-third of the team's total number of goals (43). 
With three matches remaining in the regular season, Cercle Brugge have 44 points (11 wins, 11 draws, nine losses) and currently sit in 10th place in Belgium's 18-team top-flight league.

In his first season in Belgium, Ueda has surpassed his career-high goal total (14), which he notched in 29 matches for the J.League's Kashima Antlers in 2021. The next season, Ueda put the ball in the net 10 times in 18 league contests.

Ueda is one of the core group of talented players under the age of 25 representing the Japan men's national team, overseas pro squads and the J.League. He made his FIFA World Cup debut as a 45th-minute substitute against Costa Rica on November 27, 2022.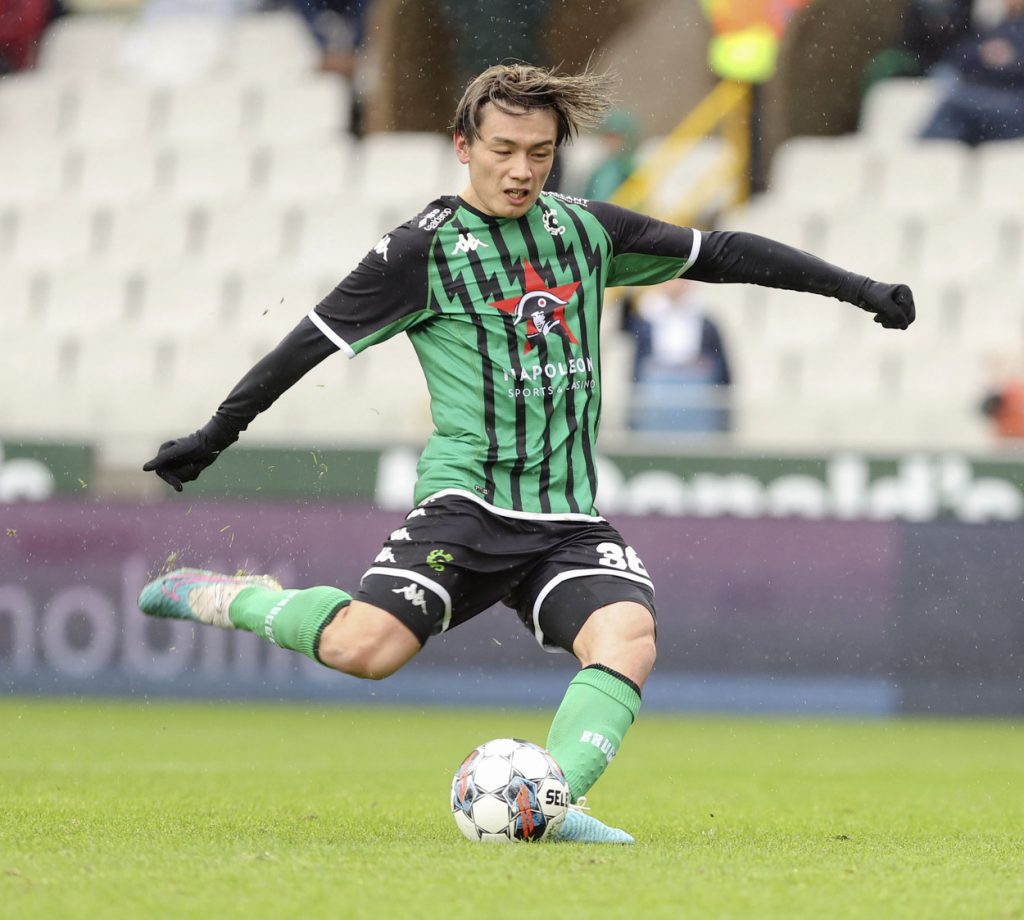 Eager to Make an Impact
Sankei Sports columnist Kenji Iizuka's March 21 "No Ball, No Life column," noted the emphasis of the majority of Japan's top soccer players in the 21st century: seek opportunities in other countries. Iizuka wrote, "If you have the chance, go abroad while you're young," highlighting the popular plan.
Ueda has earned 14 caps playing for the Samurai Blue, aka the senior national team, over the past few years, while also suiting up for Japan's Under-21 and Under-23 clubs, including at the 2020 Tokyo Olympics, in 30 matches.
By all accounts, Ueda earnestly prepares for each match while he is with the national team.
Before Japan's international friendly against Ghana on June 9, 2022, in Kobe he addressed the issue of getting ready to play in this tuneup match a few months before the World Cup.
"I want to prepare well so that I can give 100 percent when I am given the opportunity," Ueda commented.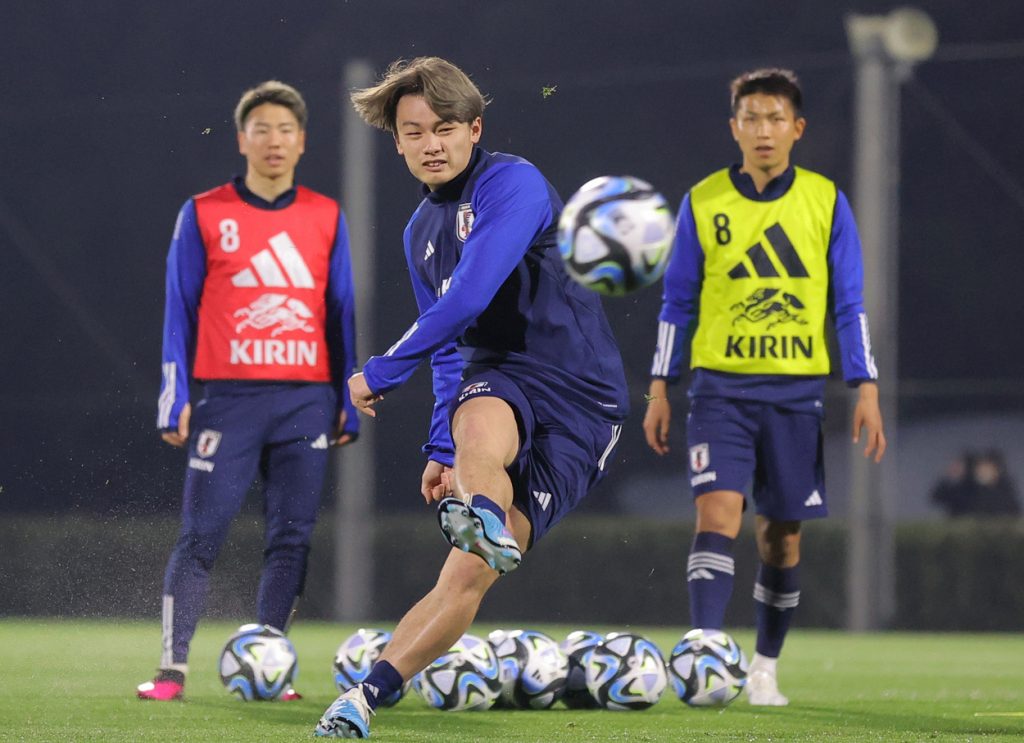 Impressive Stretch of Play
In his soccer career, Ueda has made the biggest impact so far at the pro level.
Cercle Brugge's past 10 matches have provided a vivid snapshot of the Ibaraki Prefecture native's goalscoring abilities. 
In that span, starting with a goal against KV Oostende on January 21, he's scored eight times, including a two-goal effort against RFC Seraing (32nd and 55th minutes) on March 4 in a 3-1 Cercle Brugge triumph.

On Saturday, April 1, Ueda's 36th-minute penalty completed the scoring in a 2-0 victory over Kortrijk.
Ueda maintained his poise and converted his shot from the designated spot, capitalizing on his first penalty kick of the 2023 Belgian Pro League season.
Cercle Brugge manager Miron Muslic's side exhibited strength and stamina against Kortrijk, with Ueda providing an active presence on offense.
"We kept going, using our principles, using our intensity and our physicality, because we knew that [with] Kortrijk there is a lot of individual quality," Muslic said in a news conference after the match.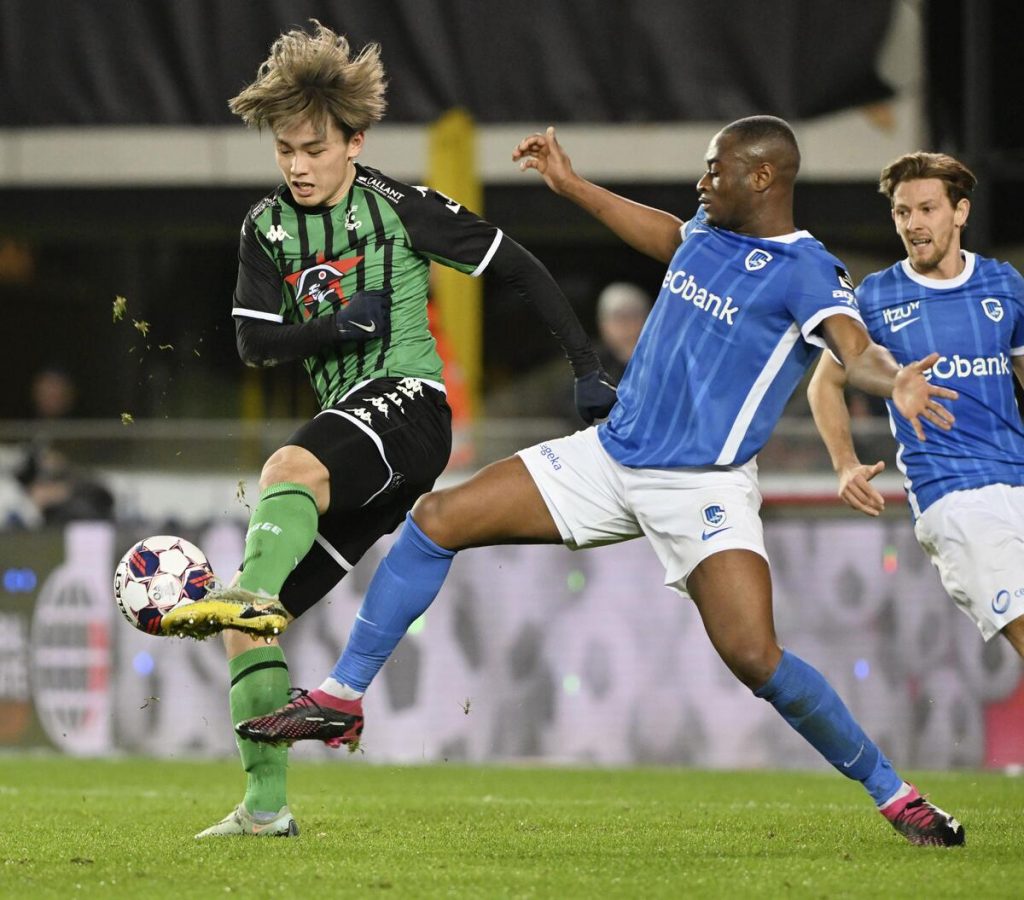 A Goalscorer's Mentality
Following Japan's 2-1 defeat to Colombia in an international friendly on March 28 in Osaka, Ueda explained to reporters how he viewed his duties as a striker.
"If a forward's job is to score goals, then if he scores a goal, then isn't he no longer egotistic?" Ueda was quoted as saying by Sports Graphic Number's website.

He added, "If that's our task, that should be done."

Ueda, a second-half substitute against Colombia, demonstrated his leaping ability when he jumped and smashed a header in the 66th minute that was sailing toward the goal. But it was turned aside by goalkeeper Camilo Vargas, who alertly knocked it down with his left hand, making a stellar save.

Since joining Cercle Brugge in July 2022 on a four-year contract, Ueda said at Narita Airport on March 20 that he's had success this season because he's become an established player and gotten acclimated to the team's style of play, according to published reports.
Throughout his first season in Belgium, there have been plaudits heaped upon him by the nation's mass media, including weekly French-language magazine Le Vif. In early March, the periodical noted that "Ueda is in the process of establishing himself in Venice of the North and his name already resonates as one of the [standouts] of the Pro League."
After Ueda's aforementioned two-goal performance against RFC Seraing, the magazine opined, "Ueda shined again. Unknown, but popular with pure fans, number 36 shines brighter week by week."
Expect more of the same.

Author: Ed Odeven
Find Ed on JAPAN Forward's dedicated website, SportsLook. Follow his [Japan Sports Notebook] on Sundays, [Odds and Evens] during the week, and Twitter @ed_odeven.