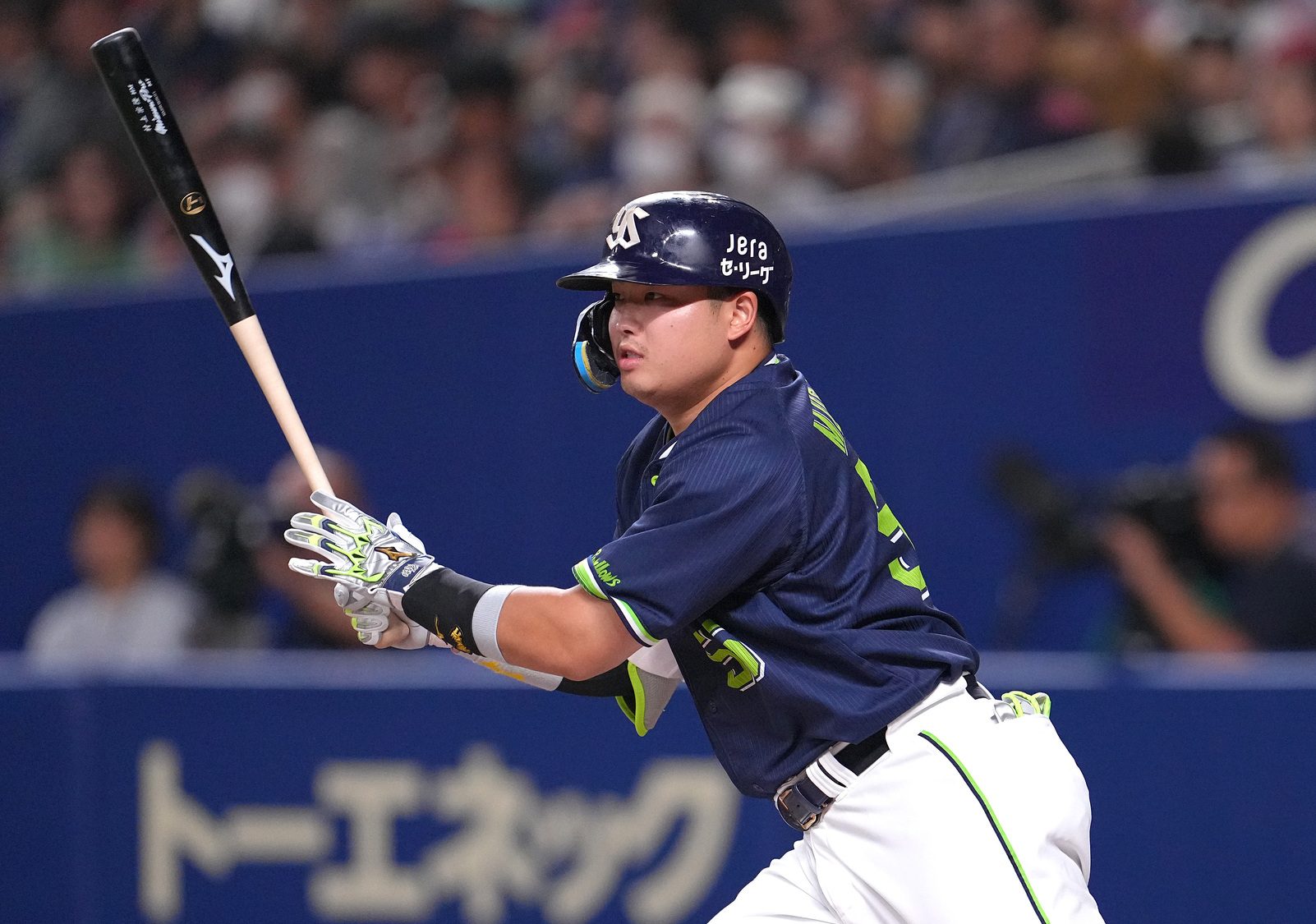 Following a Triple Crown-winning season as a 22-year-old in 2022, Munetaka Murakami has had a disappointing season for Tokyo Yakult Swallows fans.
Murakami is not among the Central League's leaders in batting, home runs and RBIs, nowhere close to being on target to duplicate his sensational statistics (.318 batting average, 56 homers, 134 RBIs) from 2022. Through Saturday, August 5, he's batting .249 with 19 homers and 55 RBIs.
For Murakami, a slow start to the season, which began just days after Samurai Japan won the 2023 World Baseball Classic, became a difficult situation to deal with. After one homer in four March games to open the new NPB season, Murakami batted .152 in 24 April games, and he only slugged one homer in the season's first full month while striking out 38 times in 79 at-bats.
Murakami bounced back by hitting .270 with seven homers in May. He hit .264 with three round-trippers in June, followed by a .312 average in July with seven homers.
To start August, Murakami is hitting .235 this month in five games with zero homers through Saturday.
In the overall analysis, Murakami has struck out too many times this season to compete at the same level on offense that he did in 2022. He's struck out 121 times in 96 games. A year ago? He whiffed 128 times in 141 games.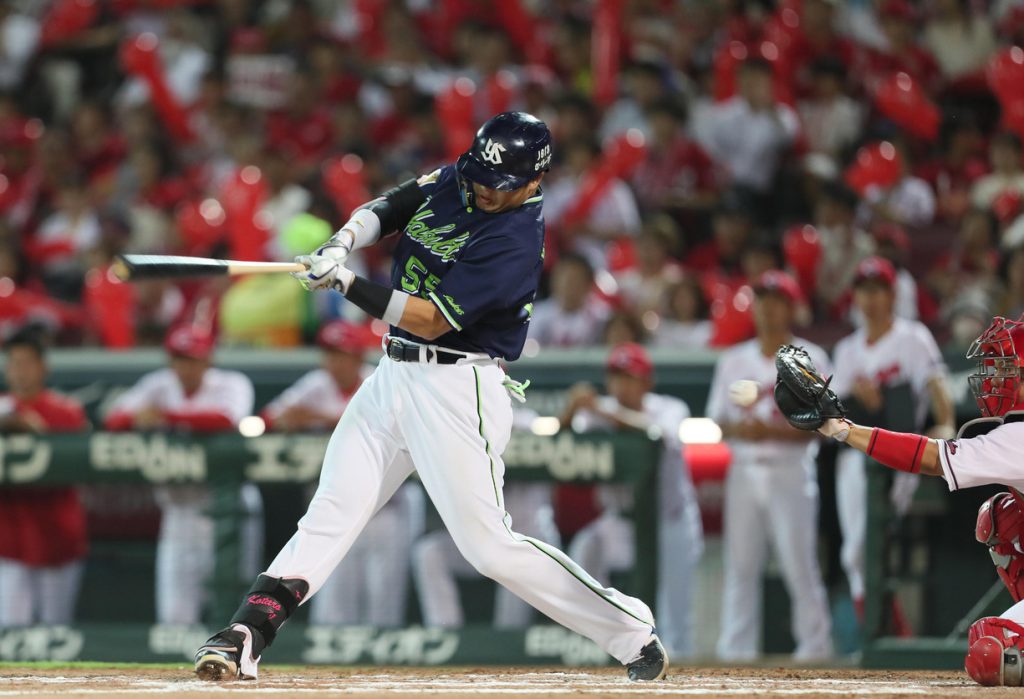 For Munetaka Murakami, Plenty of Room for Improvement
After hitting his 19th homer of the season in the eighth inning against the Yokohama DeNA BayStars on July 30, Murakami acknowledged he still has plenty of room for improvement.
"There is still a long way to go," Murakami said, according to Sankei Sports.
Injuries have also impacted the Swallows lineup throughout the season. Leadoff hitter Yasutaka Shiomi and slugger Tetsuto Yamada have both missed significant time.
Murakami knows what he can accomplish when he makes good contact with the ball.
After hitting four homers in a five-game stretch through July 21, Murakami reflected on hitting adjustments he's made this season. He noted that he's been trying to separate what he did in 2022 with what he's doing this year.
"Yes, I got it (those homers) while I was doing trial and error, such as how to enter the at-bat," he said, according to Nikkan Sports.
Murakami added, "It's not good to try too much to feel like last year. I'm thinking about my current body, how I see the ball, my swing and many other things."


The Swallows Are Out of the Playoff Picture
After back-to-back Japan Series appearances in 2021 and 2022, including a title in the first of those appearances, the Swallows are currently out of the pennant chase in 2023. They have a record of 39-54-2 through Saturday, August 5, putting them 15½ games behind the CL-leading Hanshin Tigers.
Fueled by an epic winning streak in August or September, the Swallows could potentially leap past the BayStars and Yomiuri Giants and grab the third and final CL Climax Series berth.
If the Swallows can make a dramatic turnaround to their season, which doesn't appear likely, Murakami will need to replicate his success from July and from his Triple Crown-winning season.
RELATED: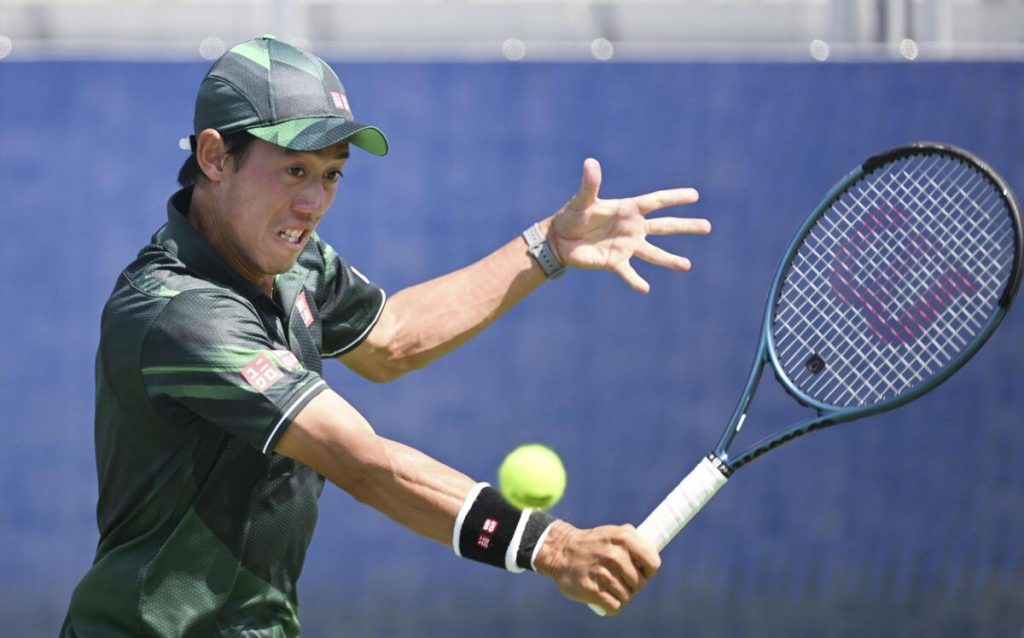 Tennis
Nishikori Sidelined with a Knee Injury
Kei Nishikori pulled out of the Washington's Mubadala Citi DC Open (July 31-August 6), he announced on Tuesday, August 1, due to a left knee injury.
Four days later, Canada's National Bank Open officials said Nishikori had also pulled out of the August 5-13 tournament for the same reason.
"I was having knee pain left [over] from last week and it got a little bit worse after [my] first match last week," Nishikori said on Tuesday, citing his decision to pull out of the first tournament.
He added, "I was trying to play a couple more matches. It was OK, but hurting more, more and more. So I tried to play today, but I was not good enough to play, [and] unfortunately, I have to withdraw."
Due to the knee injury, it remains to be seen if the 33-year-old will be able to compete at the upcoming US Open, which gets underway on August 28.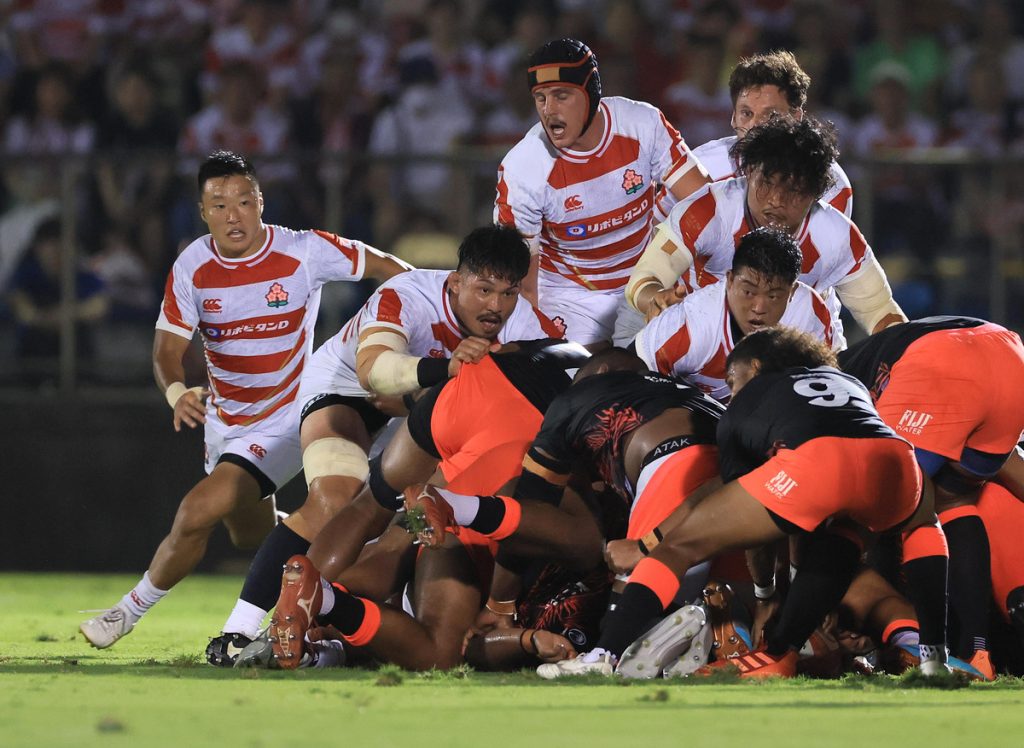 Rugby
Fiji Overpowers Japan in Pacific Nations Series Match
Fiji whipped Japan 35-12 in a Pacific Nations Series match at Tokyo's Prince Chichibu Memorial Rugby Ground on Saturday, August 5.
For the Brave Blossoms, Pieter "Lappies" Labuschagne received a red card in the seventh minute for a high tackle. As a result, Japan had to play a man down (only 14 players) for the remainder of the match.
Fiji led 21-0 at halftime.
Despite the loss, Japan coach Jamie Joseph said his team can build off how it performed in the scorching summer heat on this weekend night.
"We had a team with 14 men never giving in and playing unbelievable attacking rugby in 30-degree heat," Joseph said according to Kyodo News. "At the end of the day, we finished stronger than Fiji. That spirit is what we need at a World Cup. Yes, we need to adjust to the referee, and we need to be smarter. But it's hard to beat quality teams with 14 players."
Japan begins its 2023 Rugby World Cup campaign against Chile on September 10 in Toulouse, France.
RELATED:
Soccer
Ueda Signs Five-Year Deal with Dutch Club Feyenoord
After scoring 22 goals in 40 matches for Belgian team Cercle Brugge in the 2022-23 campaign, Ayase Ueda is ready to embark on a new challenge with a new team.
Ueda, 24, signed a five-year contract to play for Dutch club Feyenoord, it was announced on Thursday, August 3.
An Ibaraki Prefecture native, Ueda began his pro career with the J.League's Kashima Antlers before joining Cercle Brugge in 2022. He had 38 goals in 86 J.League matches.
RELATED: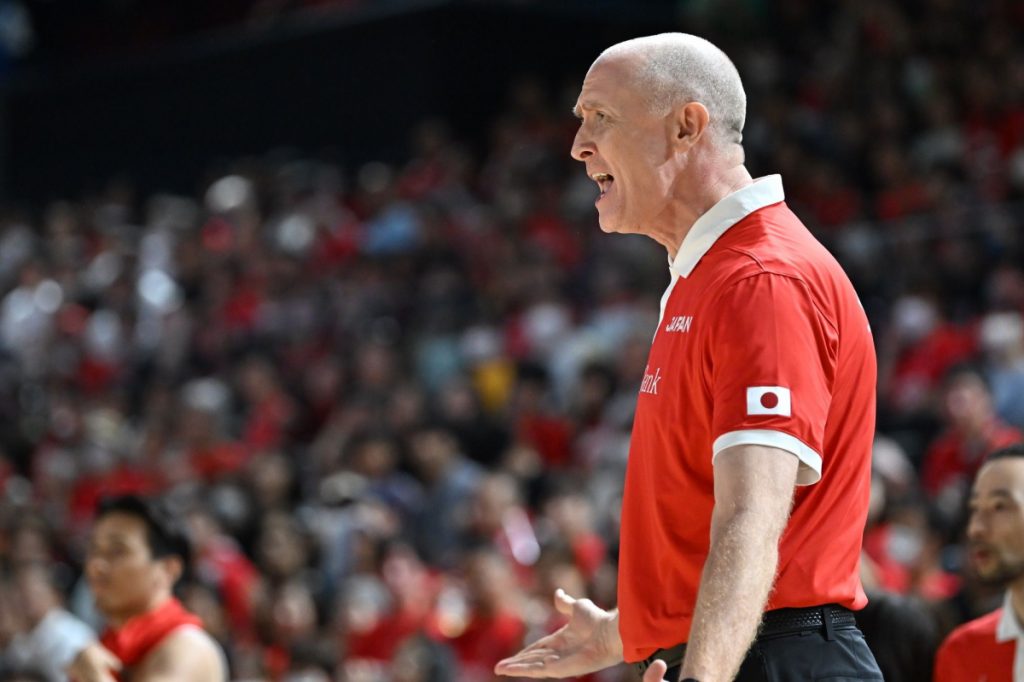 Basketball
Japan Men Struggle in Rematch with New Zealand
Coaches frequently say athletes and teams learn more from losses than wins.
Japan men's basketball head coach Tom Hovasse was not pleased with his team's overall performance on Friday, August 4 in a 94-75 defeat to New Zealand in Ota, Gunma Prefecture.
That loss came two days after 36th-ranked Japan topped world No 26 New Zealand 79-72 at the same venue.
Rebounding was a big problem for Japan in the rematch. The Tall Blacks held a 45-21 edge in rebounds, including 30-11 on the defensive glass.
"We were beaten from the get-go by their physical play," Japan head coach Tom Hovasse was quoted as saying by Kyodo News.
The coach added, "We hesitated, too, and failed to establish a rhythm. It was a lesson."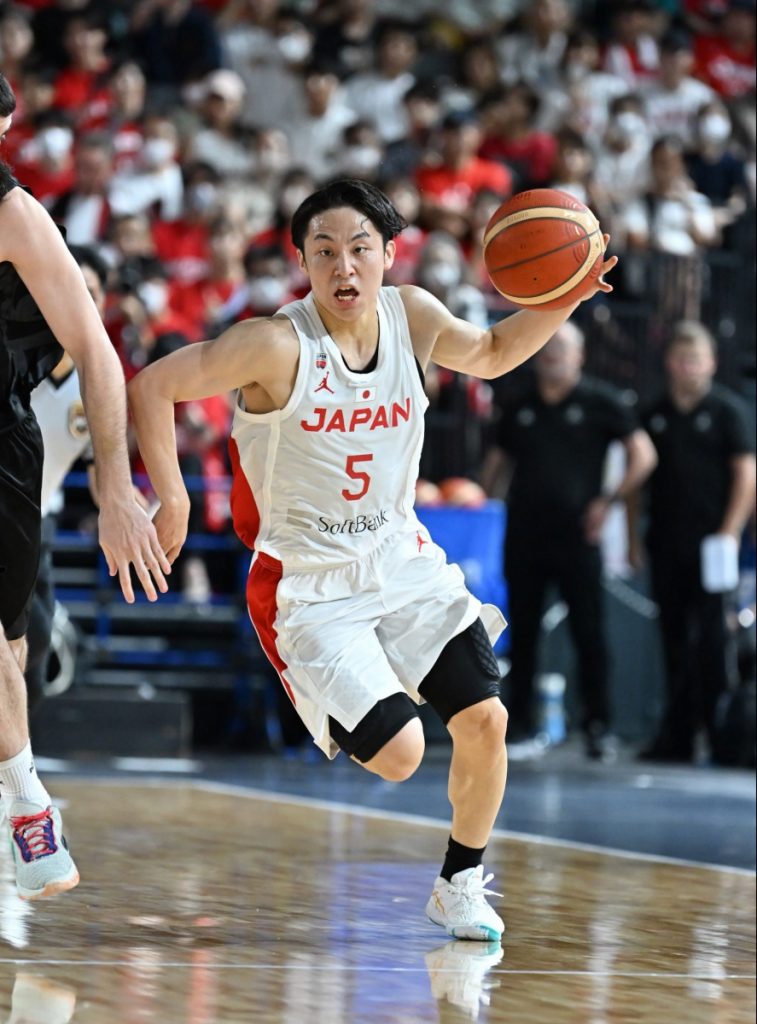 In the rematch, Makoto Hiejima paced Japan with 12 points, Hirotaka Yoshii scored 11 and Yuki Togashi and Yuki Kawamura added 10 apiece.
NBA forward Yuta Watanabe didn't play in either game against New Zealand. The 203-cm forward is one of the Japan national team's top rebounders. He's preparing to play for the national team at the upcoming FIBA Basketball World Cup, which tips off on August 25.
RELATED:

Author: Ed Odeven
Find Ed on JAPAN Forward's dedicated website, SportsLook. Follow his [Japan Sports Notebook] on Sundays, [Odds and Evens] during the week, and Twitter @ed_odeven.