[JAPAN SPORTS NOTEBOOK] 2023 FIBA Basketball World Cup Draw Unveiled
Japan is one of four Group E squads in the FIBA Basketball World Cup, and coach Tom Hovasse's team will play Germany, Finland and Australia in the first round.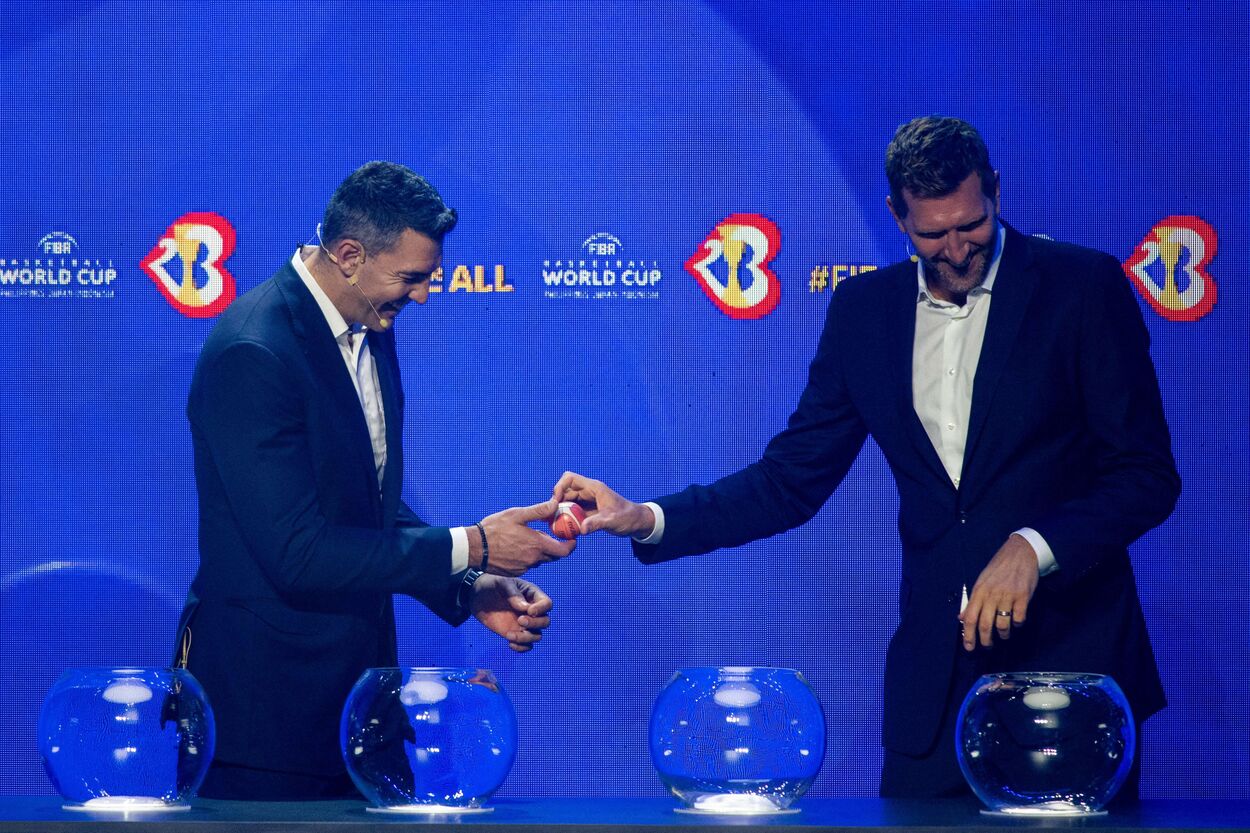 The draw for the 32-nation 2023 FIBA Basketball World Cup was revealed on Saturday night, April 29 in Manila.

Japan, the Philippines and Indonesia are co-hosts for the global basketball extravaganza, which tips off on August 25 in three nations and wraps up on September 10 in the Filipino capital.
Reigning champion Spain, the world's top-ranked men's national team, has been assigned to Group G, which will play games at Jakarta's Indonesia Arena. (See below for information on Group H, also to be played in Jakarta.)
The rest of Group G includes Brazil (ranked 13th in the world), Iran (22) and Ivory Coast (42).

Okinawa Arena is set to host Group E and Group F.

The 36th-ranked Japan men's national team, guided by head coach Tom Hovasse, is in Group E. Akatsuki Japan, whose tournament roster is expected to include NBA players Yuta Watanabe and Rui Hachimura, will face Australia (3), Germany (11) and Finland (24) in the first round.
Here's the order of those matchups: Japan-Germany, Japan-Finland and Japan Australia, on August 25, 27 and 29, respectively.
"Our goal for the tournament is to finish No. 1 among Asian teams," Hovasse said, according to Kyodo News. "If we become No. 1 in Asia, we'll get our ticket to the Paris Olympics."
Check out the full FIBA Basketball World Cup schedule on the FIBA website.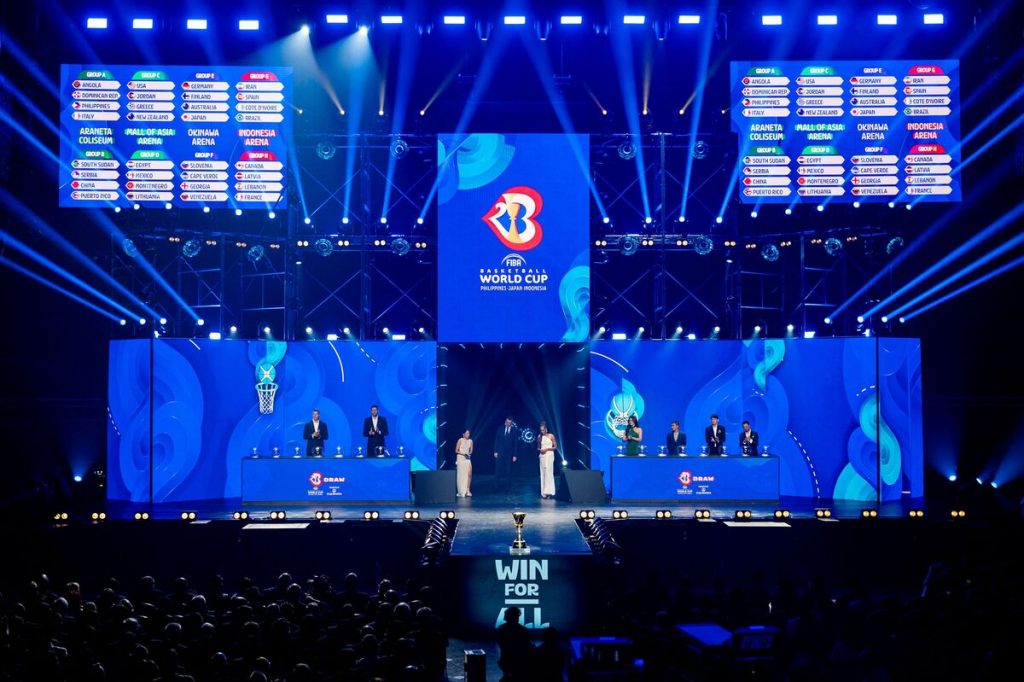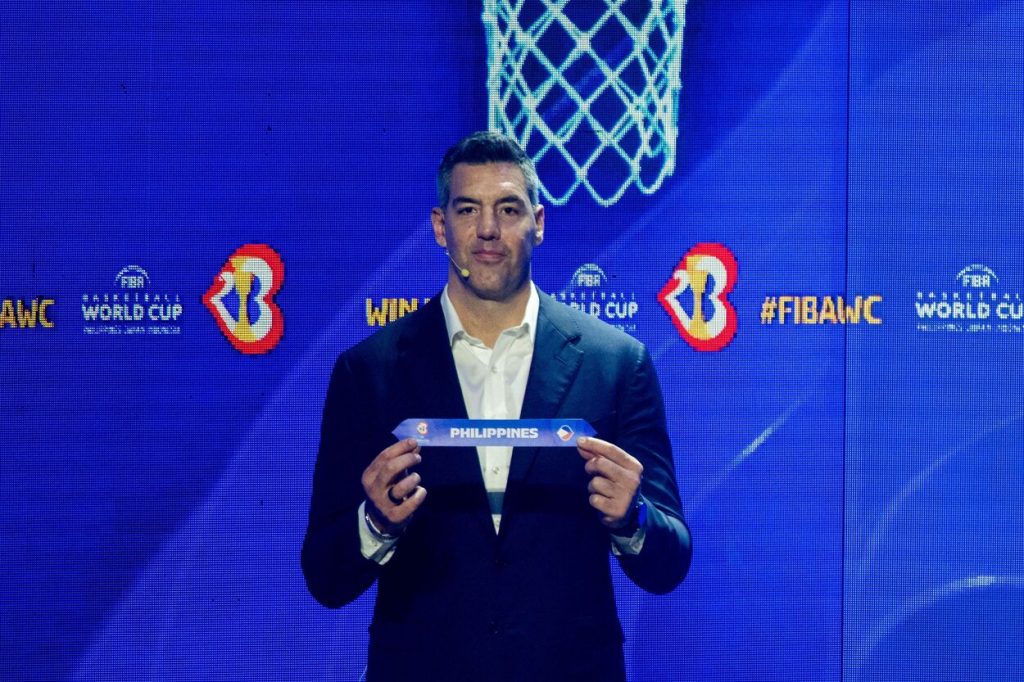 For Group F, Slovenia (7), Venezuela (17), Georgia (32) and Cape Verde (64) are the four teams. Cape Verde, the lowest-ranked team in the tournament, will compete in the FIBA World Cup for the first time.

FIBA President Hamane Niang and FIBA secretary general Andreas Zagklis were among the dignitaries at the festivities at Araneta Coliseum.
First-Round Matches in Manila
Manila will host Groups A, B, C and D, with the first two at Araneta Coliseum and the other two at Mall of Asia Arena (MoA Arena).
Here's a look at Manila's four groups:
Group A: Italy (10), the Dominican Republic (23), the Philippines (40) and Angola (41). Italy placed fourth in 1970 and '78.
Group B: Serbia (6), Puerto Rico (20), China (27) and South Sudan (62, also a first-time participant). Serbia was the World Cup runner-up in 2014.
Group C: United States (2), Greece (9), New Zealand (26) and Jordan (33). Team USA won World Cup titles in 2010 and 2014, then slipped to seventh in 2019.
Group D: Lithuania (8), Montenegro (18), Mexico (31) and Egypt (55). Lithuania placed ninth at the 2019 tourney.
As noted above, Group H will also be held in Jakarta. The teams: France (5), Canada (15), Latvia (29) and Lebanon (43).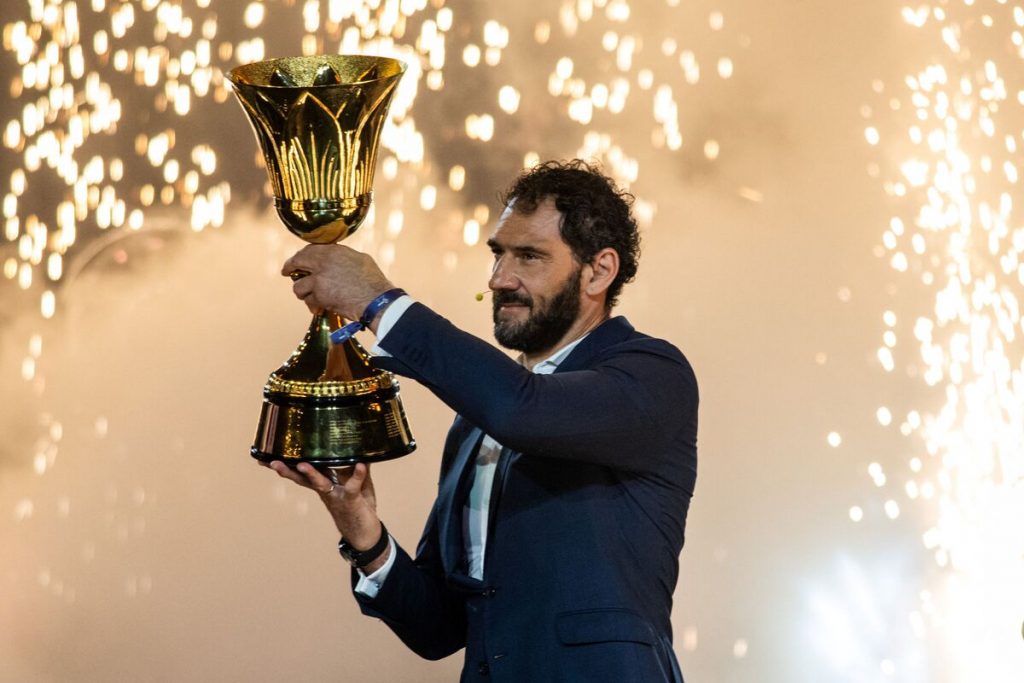 Japan's FIBA Hosting History
Before the tourney was renamed the FIBA Basketball World Cup and expanded to its present size, it was known as the FIBA World Championship. In 2006, Japan hosted the 24-nation tournament. The opening round was held in four cities (Hamamatsu, Hiroshima, Sapporo and Sendai). And then the remainder of the competition was staged at Saitama Super Arena.

Spain captured its first world title in 2006, defeating Greece in the final.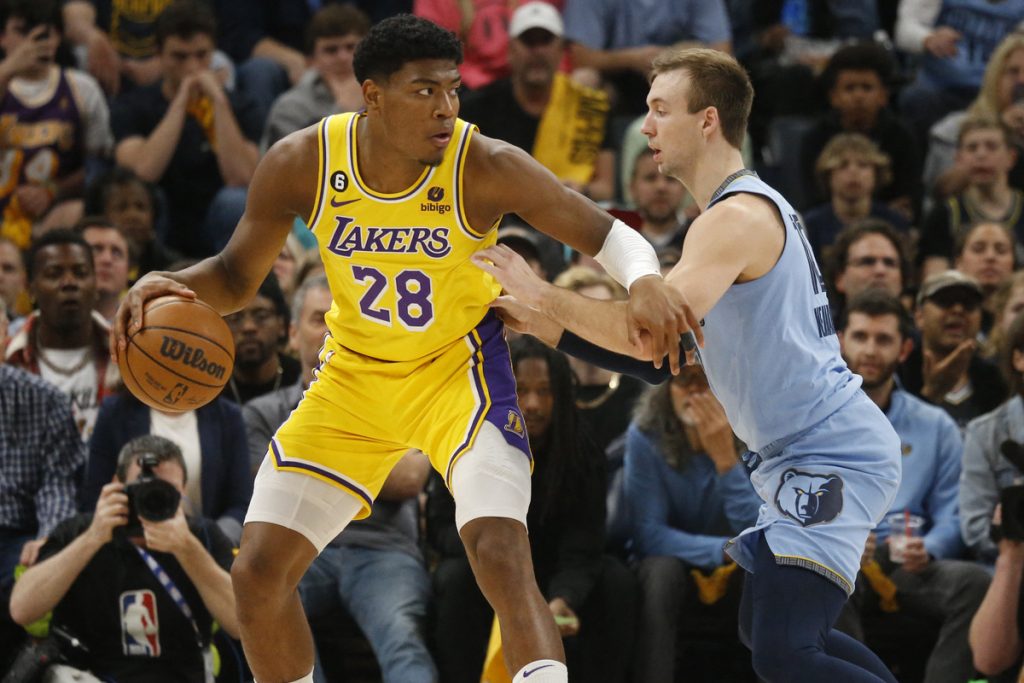 Hachimura, Lakers Reach Second Round of NBA Playoffs
Los Angeles Lakers forward Rui Hachimura averaged 14.5 points, 4.7 rebounds and 25.5 minutes per game in the opening round of the NBA playoffs against the Memphis Grizzlies.

The Lakers, who eliminated the Grizzlies with a 125-85 rout in Game 6 on Friday, April 28 in Los Angeles, will face the Sacramento Kings-Golden State first-round series winner in a Western Conference second-round playoff matchup, starting on Tuesday, May 2 in either Sacramento or San Francisco.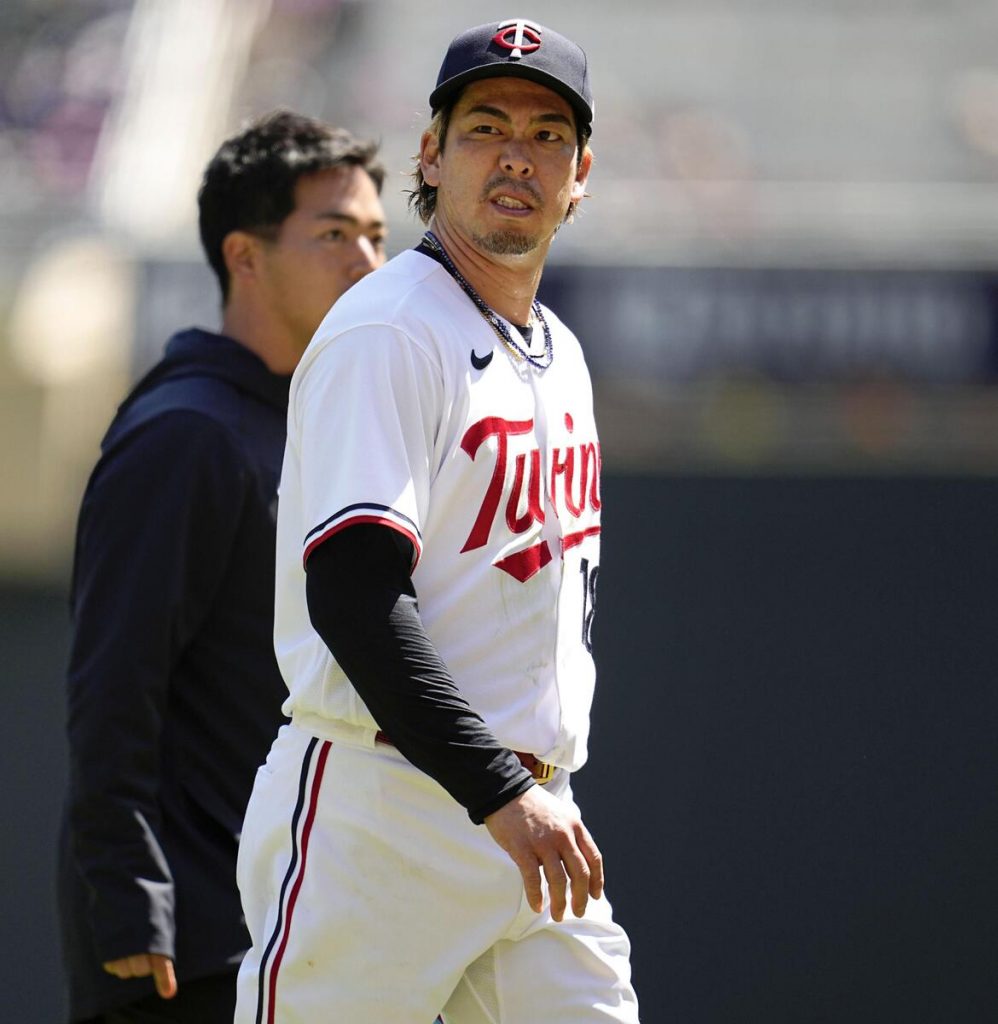 Baseball
Maeda Exits Game Against Yankees with Arm Pain
Minnesota Twins right-hander Kenta Maeda had a rough outing against the visiting New York Yankees on Wednesday, April 26, allowing 11 hits and 10 runs in three-plus innings. He left the game in the fourth, accompanied by Twins athletic trainer Nick Paparesta, due to pain in his pitching arm.

Maeda later had an MRI, which indicated inflammation and a muscle strain, according to published reports.

"The positive part of this is that it's not on the medial side [of the arm]," Twins manager Rocco Baldelli said of Maeda, according to MLB.com. "It's not on the side where you would normally be very concerned. One way or the other, he's going to need some time off. I can't really speak to the specifics of it now."
The 35-year-old starter is 0-4 with a 9.00 ERA in four starts this season.
On Saturday, Minnesota placed Maeda (right triceps strain) on the 15-day injured list.
RELATED: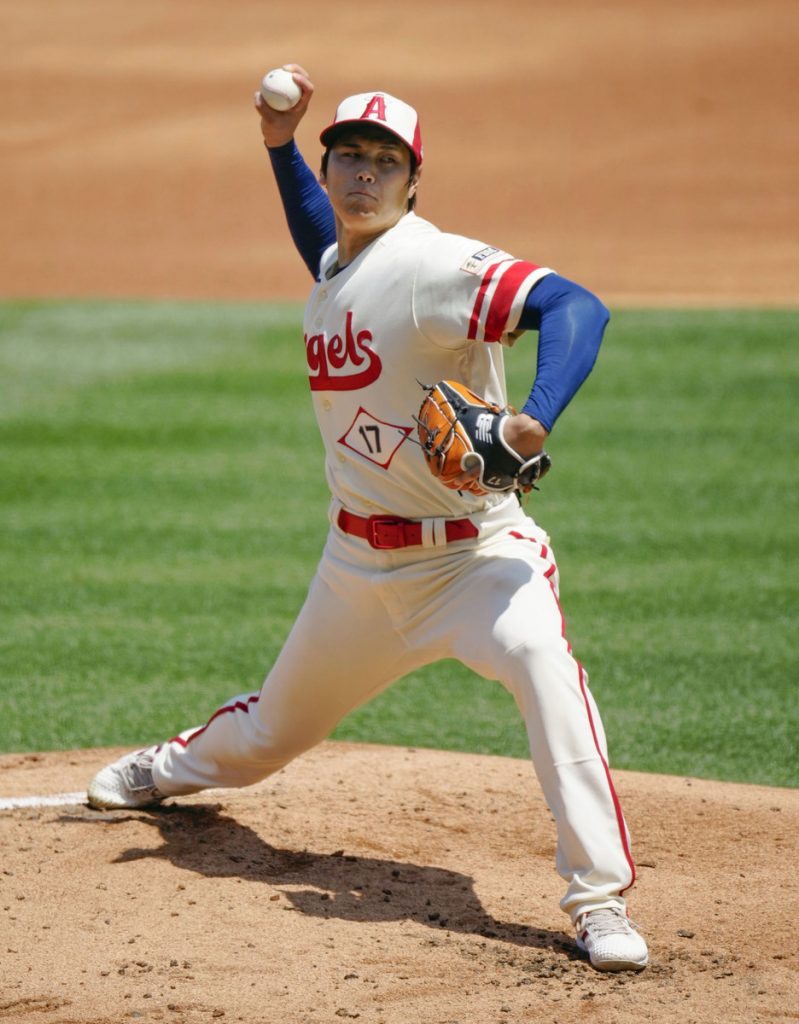 Ohtani Survives Shaky Inning, Improves to 4-0
Shohei Ohtani hit a single, a double and a triple in the Los Angeles Angels' 8-7 triumph over the Oakland Athletics on Thursday, April 27.

If he also homered, he would've been the first MLB pitcher to hit for the cycle in the modern era (since 1901).

The 2023 World Baseball Classic MVP also had an uneven performance on the mound against the Angels' American League West rival.

Ohtani improved to 4-0 this season, benefiting from strong run support from his teammates. After three perfect innings to open the game, he ran into trouble. He allowed a three-run home run to Brent Rooker and a two-run blast to Shea Langeliers in the fourth inning.

Ohtani also threw two wild pitches in the fourth, an inning in which he gave up five runs. That equaled the total number of runs he had allowed in his previous 60 innings combined this season.

The Angels led 5-0 before Oakland's big inning against Ohtani, who pitched six innings, hit three batters, walked two and struck out eight.

Los Angeles regained the lead in the fifth, scoring a pair of runs, and held on for the win.

"The first three innings probably felt the best," Ohtani told reporters through his interpreter, according to The Associated Press. "That fourth inning is regrettable, but it felt really good coming back in the fifth and sixth. I'll use it as a learning experience."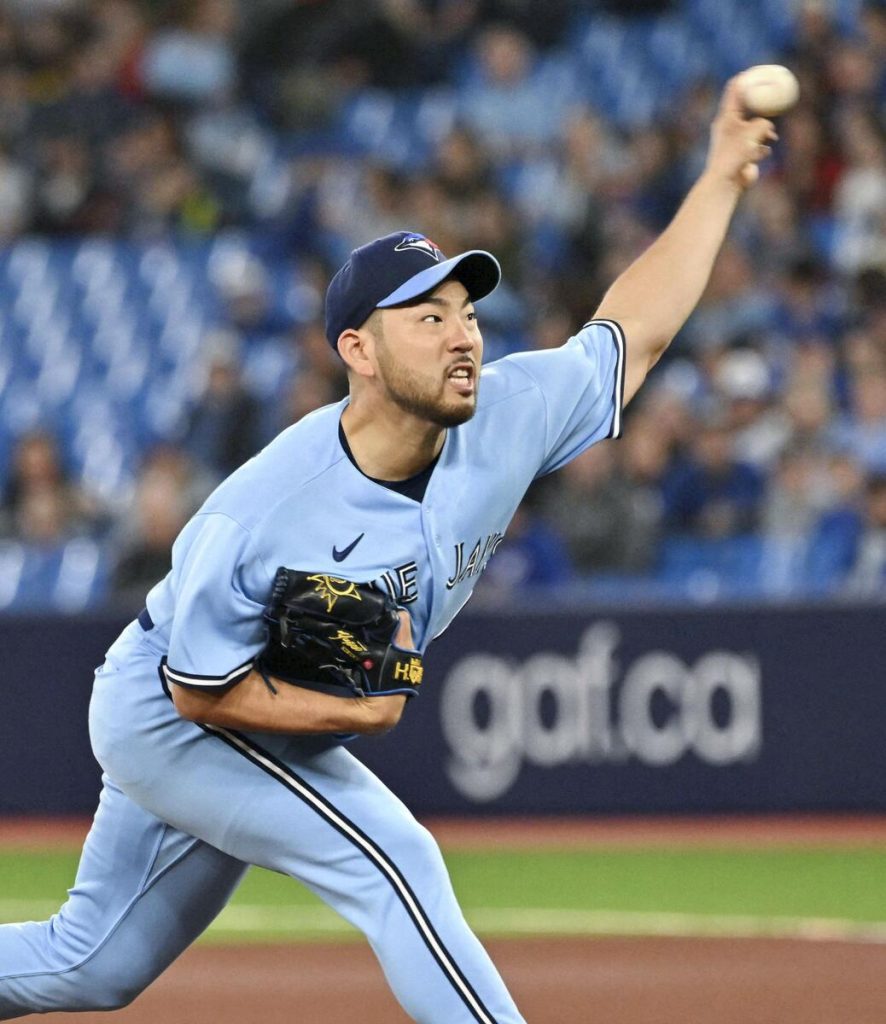 Kikuchi Remains Unbeaten in 2023
In other MLB news, Toronto Blue Jays lefty Yusei Kikuchi picked up his fourth straight win on Wednesday, holding the visiting Chicago White Sox to four hits in 5 ⅔ scoreless innings. Kikuchi (4-0) struck out eight, relying on pinpoint control in Toronto's 8-0 victory.

"I was able to get ahead in the count and vary my pitches depending on the batter," Kikuchi was quoted as saying by Kyodo.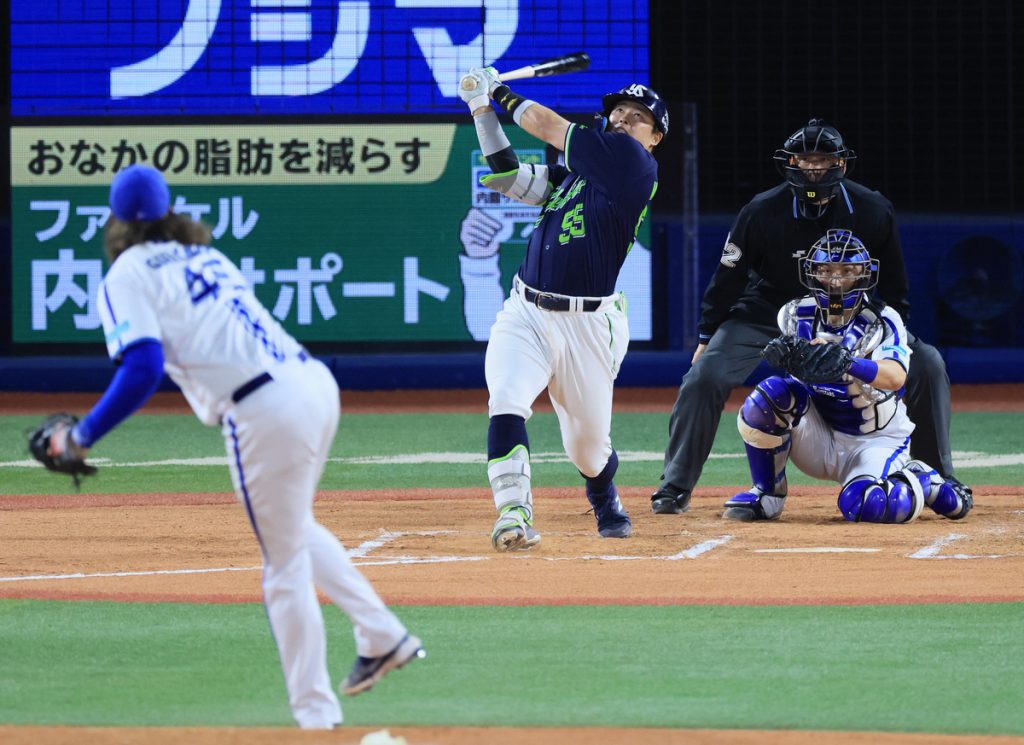 Murakami Struggling After a Triple Crown-Winning Season
In 2022, Tokyo Yakult Swallows third baseman Munetaka Murakami led the NPB's Central League in batting average (.318), home runs (56) and RBIs (134) to win the Triple Crown.

This season, Murakami is struggling to make contact. He's struck out 37 times in 77 at-bats through Friday, April 28.

Murakamni, 23, is batting .156 with two homers and 10 RBIs in 23 games.

In related news, former MLB outfielder Shogo Akiyama is off to a super start for the Hiroshima Carp. He's batting .393 with four triples, a double and a homer in 22 games.

Last season, his first back in Japan after two seasons with the Cincinnati Reds, Akiyama hit .265 in 44 games for the Carp.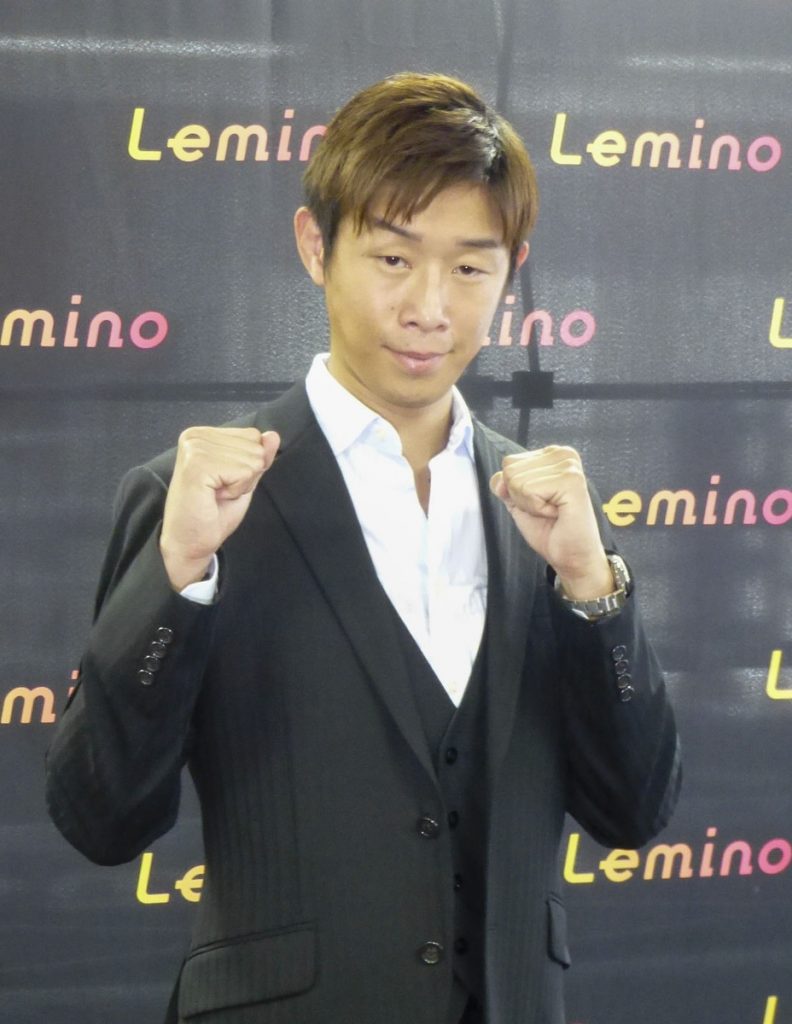 Boxing
2012 Olympic Medalist Shimizu Gets First Title Shot at 37
Satoshi Shimizu, the men's bantamweight bronze medalist at the 2012 London Olympics, will appear in his first world title match on July 25, Ohashi Boxing Gym announced on Thursday, April 27.

Shimizu (11-1, 10 knockouts) will meet WBO featherweight champion Robeisy Ramirez of Cuba (12-1, seven KOs) on the undercard of challenger Naoya Inoue's main event against WBA and WBO super bantamweight champion Stephen Fulton on July 25 at Ariake Arena in Tokyo.

"I'm glad I'll finally fight a world title match after working little by little," Shimizu told reporters at a Thursday news conference, Kyodo News reported.
Shimizu added, "I believe I have a good chance of winning."
Rugby
Wild Knights Finish Atop League Standings
Japan Rugby League One's Saitama Wild Knights finished the 16-game season with a league-best 66 points, one more than the second-place Kubota Spears. Tokyo Sungoliath finished third with 55 points, followed by the Yokohama Canon Eagles with 54 and the Toshiba Brave Lupus Tokyo with 48.

League One's playoff semifinals are set for May 13 and 14, with Saitama against Yokohama on the first day (2:35 PM start) at Prince Chichibu Memorial Rugby Ground. In the second semifinal, Kubota faces Tokyo the next day at 12:05 PM at the same venue.
The third-place match is on May 19 at 7 PM at Prince Chichibu Memorial Rugby Ground.

Tokyo's National Stadium is scheduled to host the championship final on May 20 at 2:35 PM.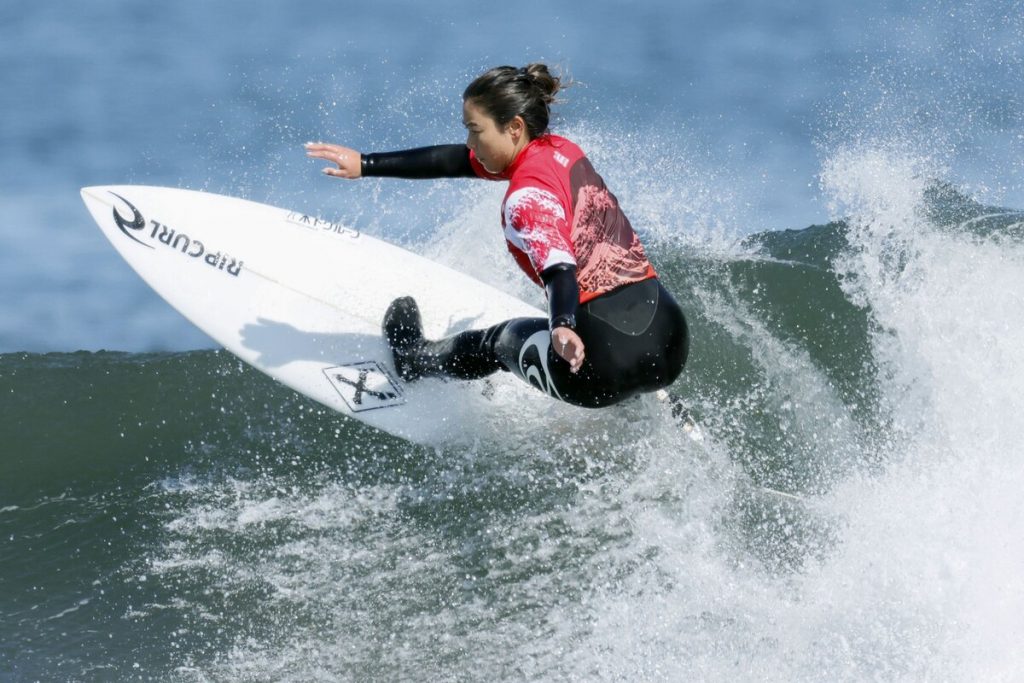 Surfing
Tsuzuki Captures Second Straight Japan Open of Surfing Title
Amuro Tsuzuki won the women's event at the Japan Open of Surfing on April 27 in Sendai.
Tsuzuki, the bronze medalist at the delayed 2020 Tokyo Olympics, earned a score of 13.50 points in the final. She held off Tokyo Olympian Mahina Maeda, a Hawaiian-born athlete representing Japan, for the top spot.
"Thanks for everyone's support and encouragement," Tsuzuki, 22, wrote on Instagram.
Tsuzuki will be Japan's top female entrant (among its three participants) for the upcoming World Surfing Games (May 30-June 7) in El Salvador. The event will also serve as a qualifier for the 2024 Paris Olympics.
"From now on, I will challenge [for the] World Surfing Games after traveling overseas," Tsuzuki was quoted as saying by Daily Sports.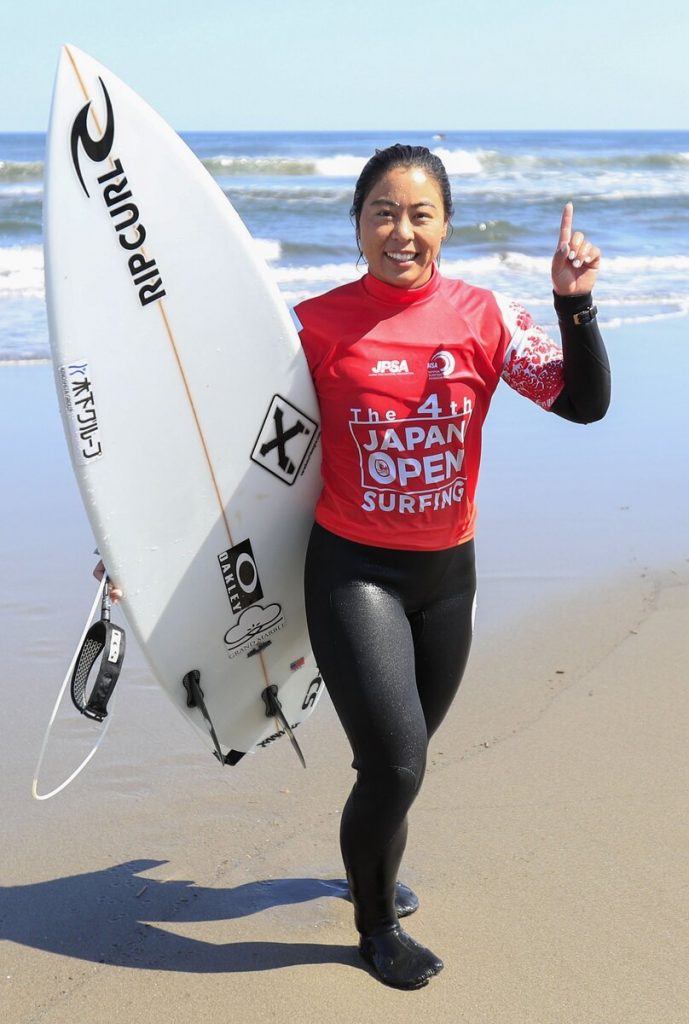 There were eight female participants in the competition. In the men's event, 13 surfers rode the waves off the coast of Miyagi Prefecture.
Reo Inaba claimed the men's title. Taichi Wakita finished second.
RELATED:
Briefly…
Dynamic guard Keisei Tominaga, who played the past two seasons for the University of Nebraska is one of 242 early entry candidates for the 2023 NBA Draft. Tominaga averaged 17.4 points in his final 12 games this season and 13.1 for the entire season. He has one season of college eligibility remaining.
The NBA Draft is on June 22 in New York, and only 60 players are drafted each year. College players can withdraw their names from the early entry list by May 31 to retain their eligibility for next season.
Clearly, Tominaga would benefit from another season of NCAA Division I college basketball. But getting his name out there and on the early entry list so it's seen by the industry's movers and shakers can't hurt his future prospects of playing pro ball in North America or elsewhere.
In the Asian Champions League final, Urawa Reds forward Shinzo Koroki scored a match-tying goal in the 53rd minute of the first leg and the J.League squad held on for a 1-1 draw with Al-Hilal on Saturday, April 29 in Riyadh. Al-Hilal's Salem Al Dawsari gave his soccer team the early lead with a 13th-minute goal.
The second leg of the ACL final is on May 6 at Saitama Stadium.

Author: Ed Odeven
Find Ed on JAPAN Forward's dedicated website, SportsLook. Follow his [Japan Sports Notebook] on Sundays, [Odds and Evens] during the week, and Twitter @ed_odeven.