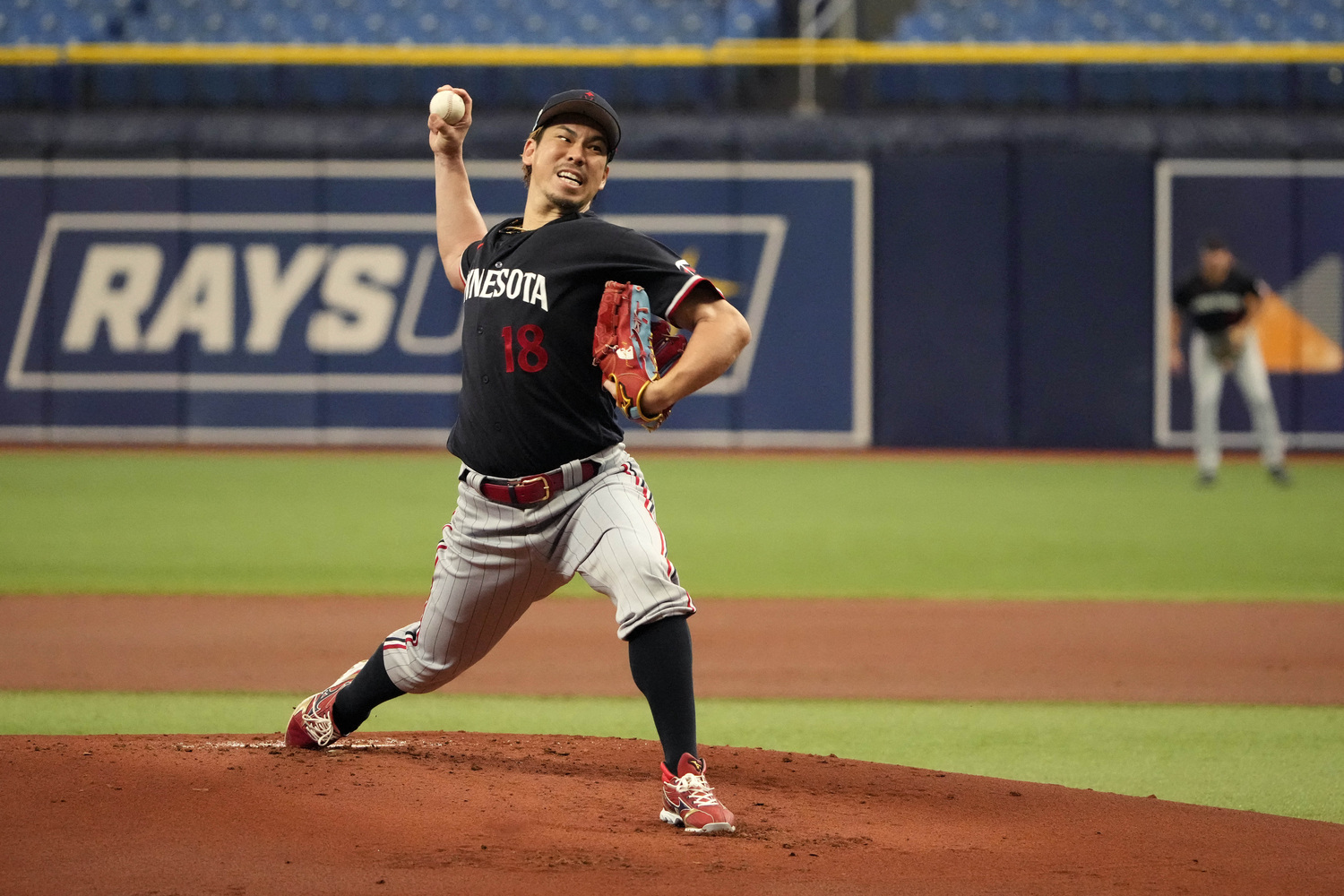 Before joining the Minnesota Twins in 2020, veteran pitcher Kenta Maeda had a trio of double-digit win seasons since he made his MLB debut with the Los Angeles Dodgers in 2016.

He went 6-1 in the pandemic-shortened 2020 season, then compiled a 6-5 record the next year before undergoing Tommy John surgery in September 2021 to repair his right elbow. After missing last season, Maeda is back in action with the Twins during spring training in Florida.

The 34-year-old Maeda, who won 97 games for the Hiroshima Carp before his move to the Dodgers, has had two starts this spring for the Twins.

In his first Grapefruit League action, he pitched the first inning against the Tampa Bay Rays on February 25 in Fort Myers. Rays leadoff man Josh Lowe smacked a double. Maeda then retired the side in order. He left the game after making 13 pitches (10 strikes).

Minnesota recorded an 8-4 victory over Tampa Bay. More importantly, one of their starting pitchers was back on the mound.

Twins manager Rocco Baldelli described Maeda's return as a big development.

"[It was] a very successful day and one we've been waiting a very long time for," Baldelli told reporters, according to the St. Paul Pioneer Press.
Maeda Pleased with Spring Debut
Maeda was in an upbeat mood after his spring debut.
"It was really fun to be able to pitch today, starting with the preparation," Maeda commented through an interpreter, the Minnesota newspaper reported. "Listening to the national anthem, hearing my walk-up song, giving high-fives in the dugout with the teammates before I took the mound, all of that got me hyped up.
"I'm really glad I was able to come back."
Maeda considered it a positive outing. It was "just a relief to be able to come back scoreless," he noted, according to MLB.com.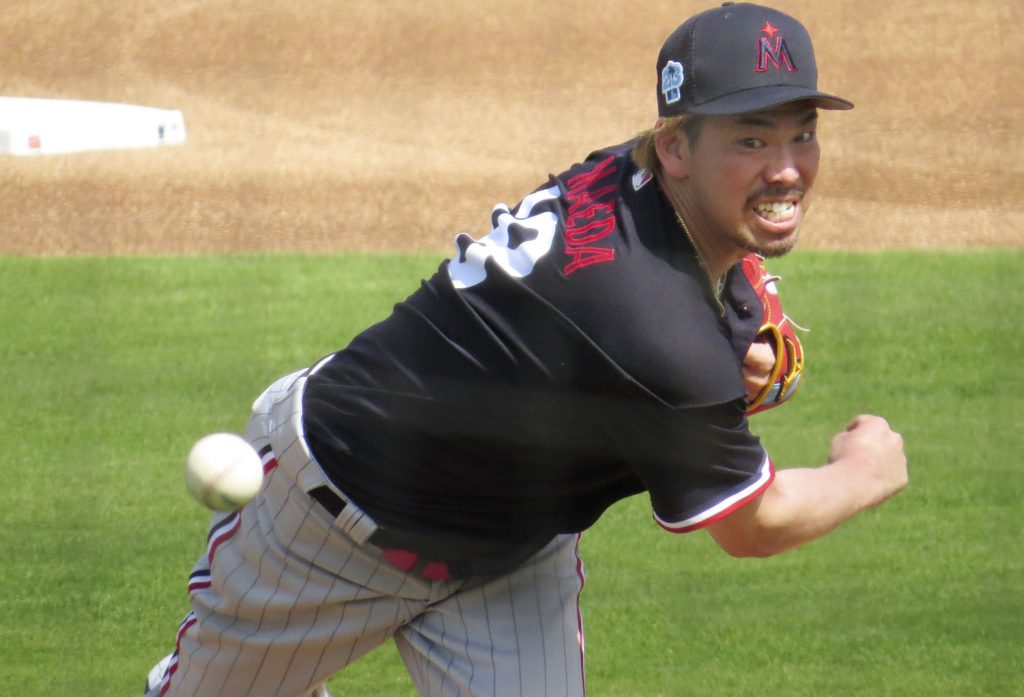 Maeda Throws Two Scoreless Innings in Second Spring Start
In his second start of the spring, Maeda worked two innings of two-hit ball without giving up a run against the Rays in the Twins' 4-2 road win. He walked one batter and had two Ks. He threw 21 pitches, 14 for strikes, in his second game against the Rays.
During Maeda's injury absence and rehabilitation, new technology was brought to the majors in 2022. A wireless device known as PitchCom gives catchers and pitchers the ability to electronically deliver pitch signals (by voice).
And just like players, PitchCom isn't perfect. Twins catcher Tony Wolters' device in his ear was audible to Rays batters after every pitch call, according to published reports.

What's more, The Associated Press reported, "the device in Wolters' ear was projecting significantly louder than normal."

Even so, Maeda had an effective outing.

"I said nicely done," Baldelli told reporters. "By the way, something to note, they knew every pitch that was coming."
Umpires pointed this out to Baldelli after the second inning, with them noting to the Twins skipper that pitches were being tipped. Adjustments to the device were then made.
For Maeda, electronic and physical adjustments are a part of his return to the big leagues.
The Twins are coming off a 78-84 season in 2022. They finished in third place in the American League Central and missed the playoffs.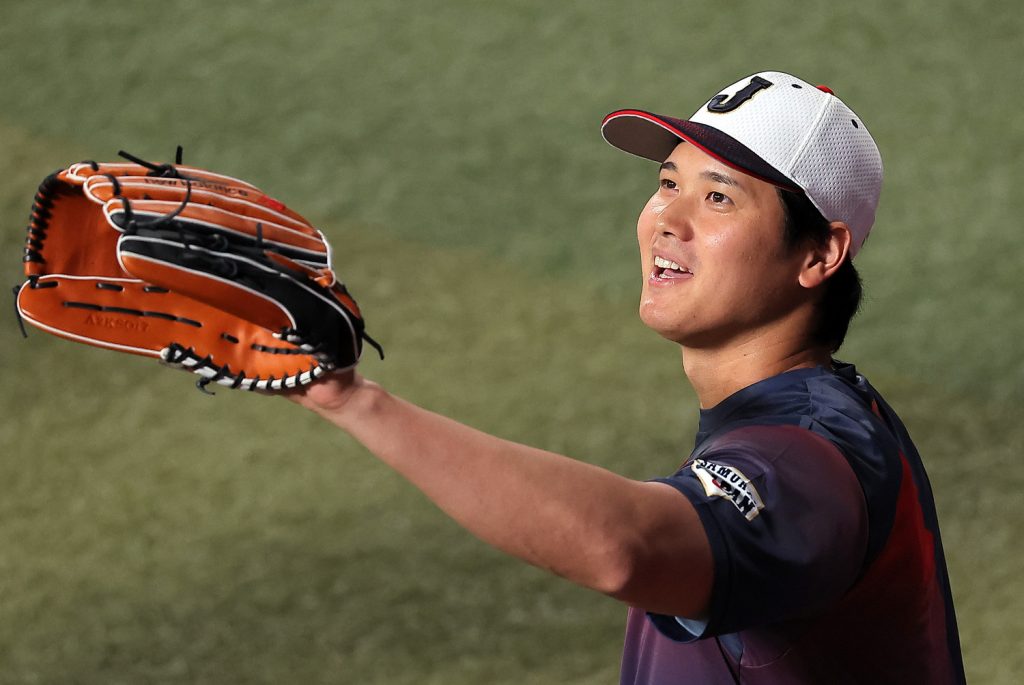 Ohtani Making Preparations for Upcoming WBC
Los Angeles Angels superstar Shohei Ohtani made his much-publicized return to Japan on Wednesday, March 1 to join his Samurai Japan teammates in preparation for the 2023 World Baseball Classic.

Before taking off for his homeland, Ohtani made his spring training pitching debut on Tuesday, February 28, tossing 2⅓ innings against the Oakland Athletics in Mesa, Arizona, without yielding a hit. He walked two and struck out two.

"It's always good to get the first game under my belt," Ohtani was quoted as saying after his start through a translator by The Associated Press. "The main goal today was to feel out all my pitches. I felt pretty good with all of them."

The hard-throwing Ohtani's fastball topped out at 98 mph (about 158 kph).
Ohtani pitched against former Hanshin Tigers hurler Shintaro Fujinami, who tossed two scoreless innings for the A's in the Cactus League game. He allowed one hit, issued three walks and fanned three.

Neither Ohtani nor Fujinami were pitchers of record in the Angels' 11-5 win.
A Plethora of MLB Stars
From the WBC tidbits department: Ohtani is one of seven MLB MVPs listed on rosters for the WBC.
Who are the others? Mike Trout, Mookie Betts and Paul Goldschmidt of the United States, Miguel Cabrera and Jose Altuve of Venezuela and Canada's Freddie Freeman.

Japan faces China in its WBC opener on Thursday, March 9 at Tokyo Dome.
RELATED: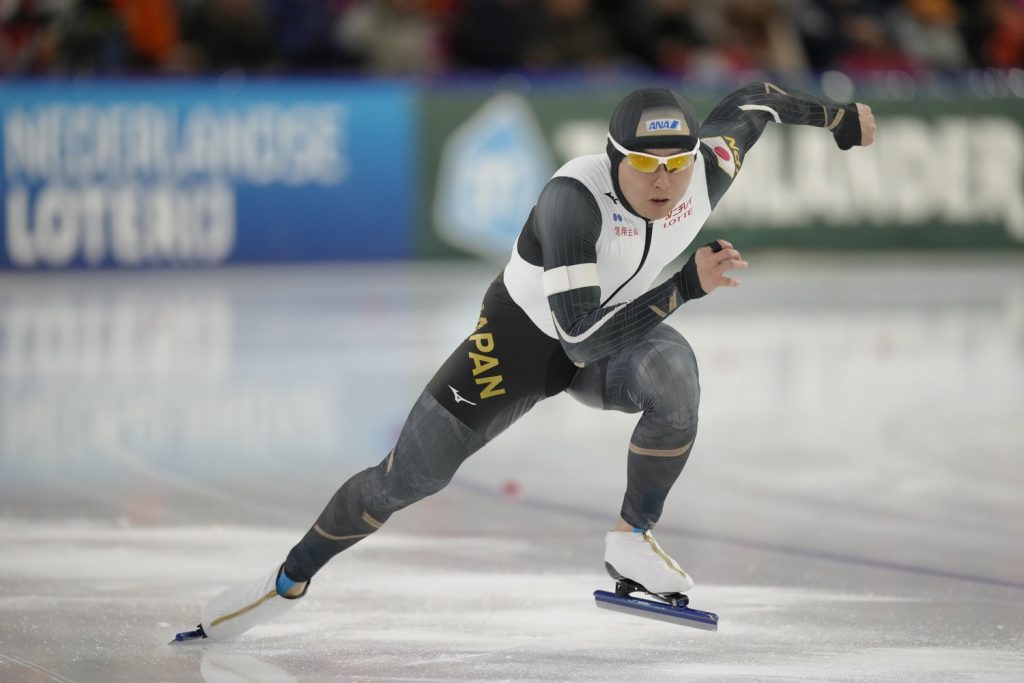 Speed Skating
Morishige Collects Bronze at World Championships
Beijing Olympian Wataru Morishige placed third in the men's 500 meters at the 2023 ISU Speed Skating Championships on Friday, March 3 in Heerenveen, Netherlands.
Morishige, the bronze medalist in the event in Beijing, was clocked in 34.48, 0.02 seconds behind the runner-up, Canada's Laurent Dubreuil.

American Jordan Stolz won the world title with a time of 34.10 at Thialf Ice Rink.

In the women's team pursuit event, Japan (Momoka Horikawa, Sumire Kikuchi and Ayano Sato) received the silver medal, completing the race in 2 minutes, 57.30 seconds.

For Japan, an upgrade from bronze to silver was awarded after one of the Dutch skaters was disqualified for a wardrobe violation, an exposed ankle.

"Speed skating rules require all athletes to wear cut-proof socks that fully cover their skin," CBC Sports reported.

Canada finished in 2:54.58, while the Netherlands had a time of 2:52.65. With the host nation disqualified in the race, the Americans moved up from fourth to third.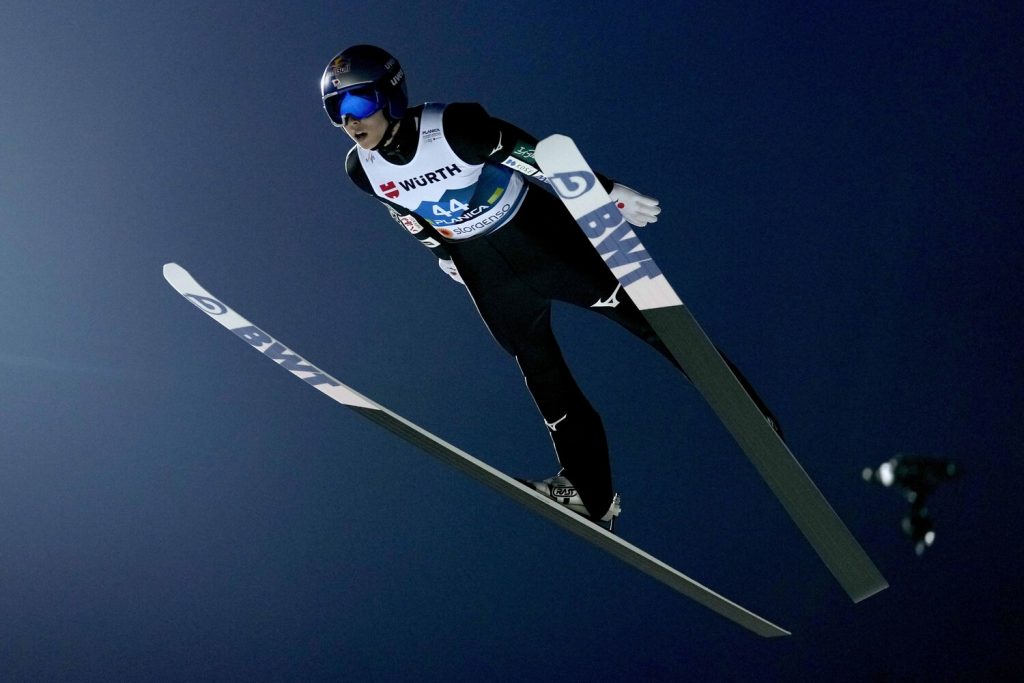 Ski Jumping
Kobayashi Places Second in Men's Large Hill Event at World Championships
Ryoyu Kobayashi ended a 20-year medal drought for Japanese men in individual ski jumping events at the 2023 FIS Nordic World Ski Championships on Friday, March 3 in Planica, Slovenia, placing second in the large hill event.
Kobayashi, the Olympic runner-up in this competition in Beijing in 2022, soared 135 and 129.5 meters on his two attempts in the final and amassed 276.8 points. He had the longest jump in the opening round on Friday.

Slovenia's Timi Zajc performed better in the second round and secured the title with 287.5 points.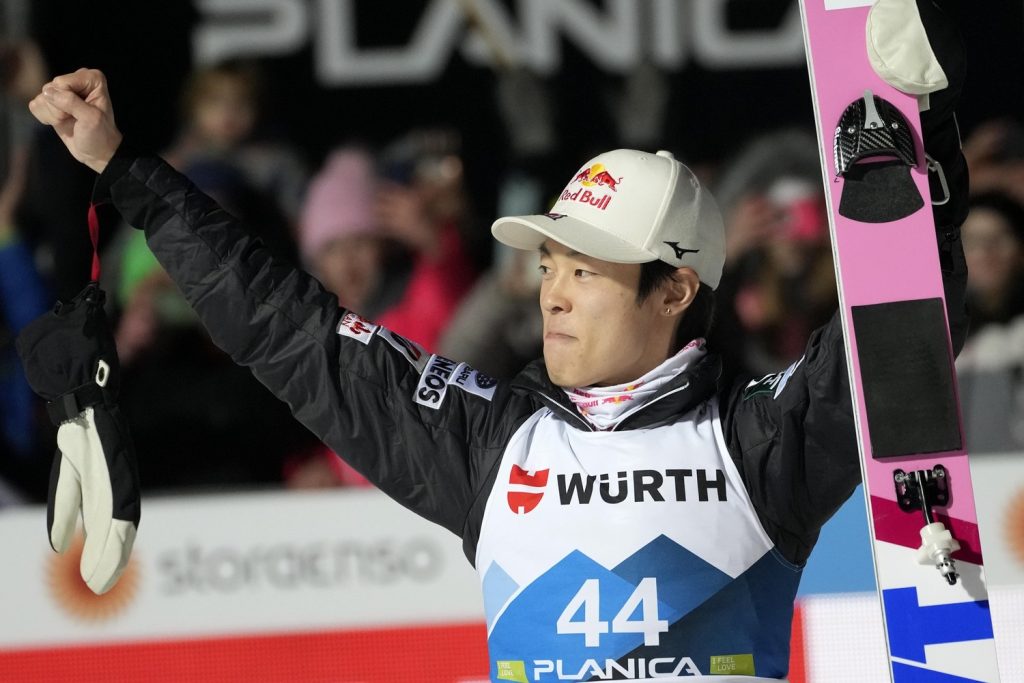 "It's been a long time since I've felt so nervous. Kobayashi told reporters, according to Kyodo News before adding. "It was nice to finally get a world championship medal. My jump wasn't so bad either."

Kobayashi grabbed the gold in the normal hill competition in Beijing. It was Japan's first victory in the event since Yukio Kasaya won it at the 1972 Sapporo Olympics.

In 2003, Noriaki Kasai was third in the normal hill and large hill events at the world championships.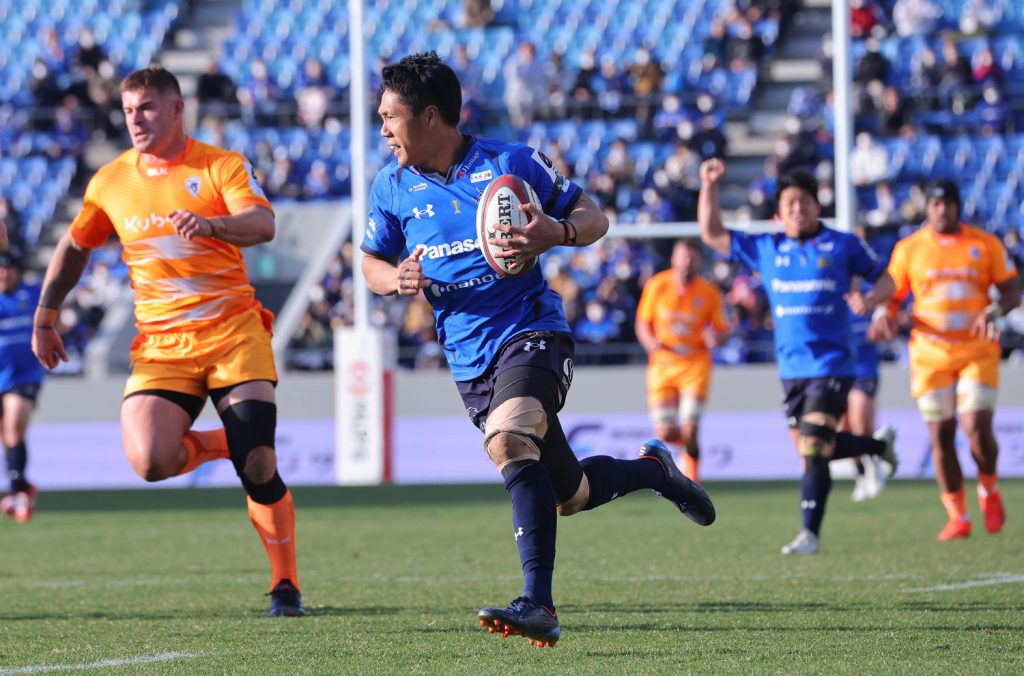 Rugby
Wild Knights Riding an Epic 43-Match Unbeaten Streak
Entering their Japan Rugby League One match against the Kubota Spears Funabashi Tokyo Bay on Saturday, March 5, the reigning champion Saitama Panasonic Wild Knights owned a 42-match unbeaten streak.
Wild Knights coach Robbie Deans' squad extended the unbeaten streak to 43 with a 30-15 victory over the Spears.

The hosts outscored the Spears 20-3 in the second half.
When was the Wild Knights' last defeat? On July 17, 2019, in a playoff semifinal against Suntory Sungoliath.
The streak began in 2020 in the now-disbanded Japan Top League, which was replaced by League One in 2021.
In the run-up to Saturday's match in Saitama, Spears flyhalf Bernard Foley said the Wild Knights are a very difficult opponent.

"They are a team with excellent defense so we will try to win the contact first," Foley, an Australia national team player, said, according to The Associated Press. "If you can't win at the gain line, there will be pressure."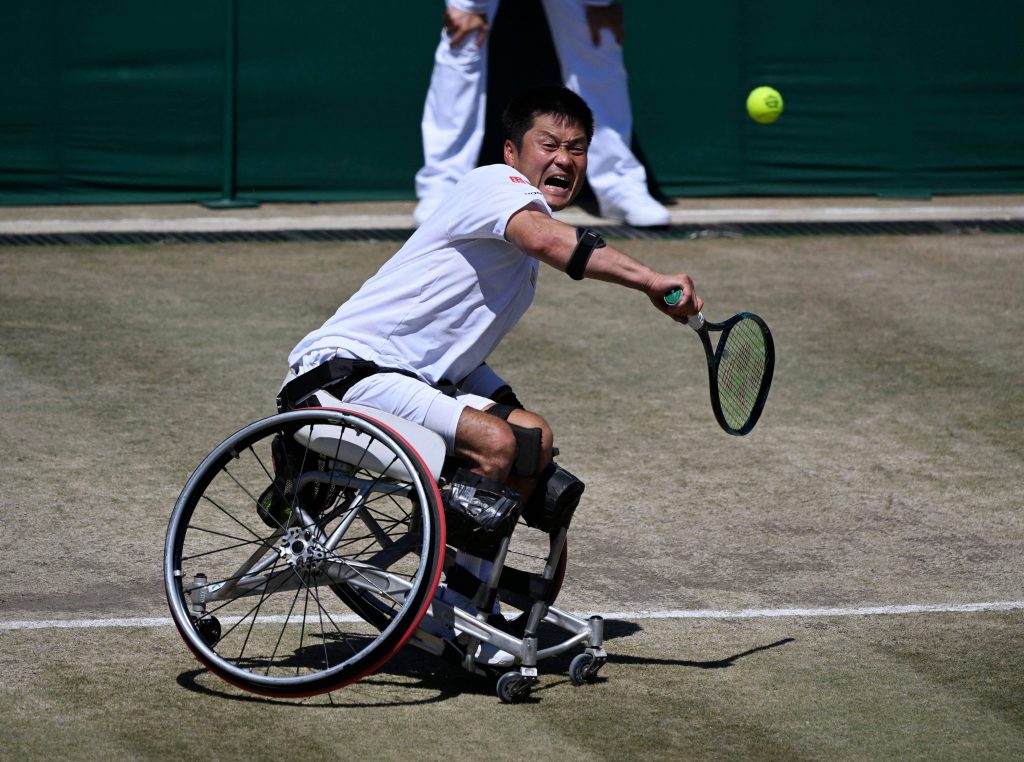 Tennis
It's Official: Kunieda to Receive People's Honor Award
Weeks ago, top officials from Japan's national government expressed the intention of giving the People's Honor Award to wheelchair tennis legend Shingo Kunieda, who announced his retirement on January 22.

Now the plan is finalized. The government said on Friday, March 3 that the 39-year-old Kunieda will receive the award on March 17 at Prime Minister Fumio Kishida's office.

Kunieda, who won 28 Grand Slam singles titles and 22 more in Grand Slam doubles competition, will become only the 27th person to be presented with the special award.
RELATED:

Author: Ed Odeven
Find Ed on JAPAN Forward's dedicated website, SportsLook. Follow his [Japan Sports Notebook] on Sundays, [Odds and Evens] during the week, and Twitter @ed_odeven.